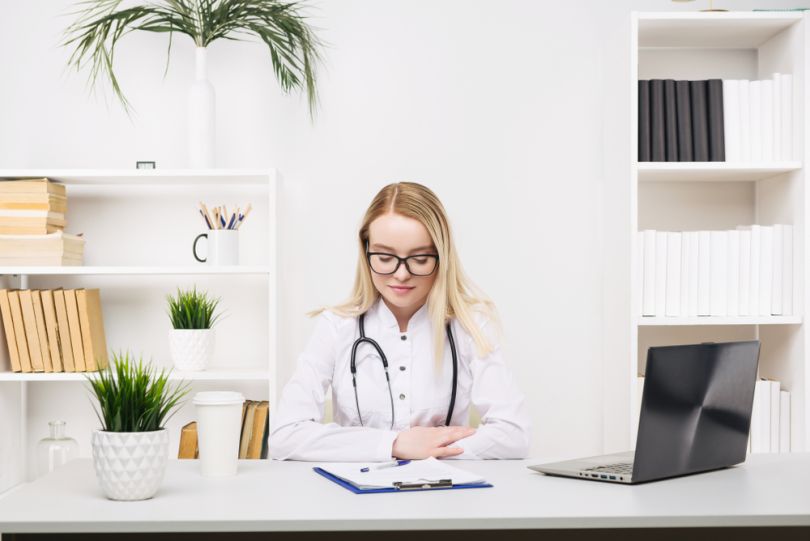 Blockchain is being used in all sorts of applications, from cryptocurrency, to cybersecurity, to voting. That's because blockchain technology is built to safeguard digital information from tampering, and there's a lot of data online that people want to protect.
When it comes to sensitive information, health data ranks pretty high on the list. So BurstIQ has built a company that keeps health data secure with blockchain.
Health data is notoriously fragmented. Your medical records, insurance info, medication prescriptions and doctor visit history are all scattered across various medical offices and companies. And experts agree that patients and medical professionals alike would benefit if all that data were kept in one place.
BurstIQ identified this problem and created a platform for storing medical data and protect it from prying eyes using blockchain — so only certain people can access it. Its platform is HIPAA- and GDPR compliant, and uses artificial intelligence, Big Data and advanced cybersecurity technology. The company's goal is to help medical professionals make the most out their data, while keeping individual patient information safe.
On Thursday, BurstIQ announced that it closed a $5.5 million Series A, led by Elsewhere Partners. This new funding will help BurstIQ add features to its platform and reach more markets.
"Elsewhere Partners shares our vision of enabling a people-centric future for healthcare, and we are proud to have them as an investment partner," BurstIQ CEO Frank Ricotta said in a statement. "Their partnership will allow us to grow exponentially, both in the U.S. and globally."
BurstIQ was featured on Built In Colorado's 50 Startups to Watch list in 2018.