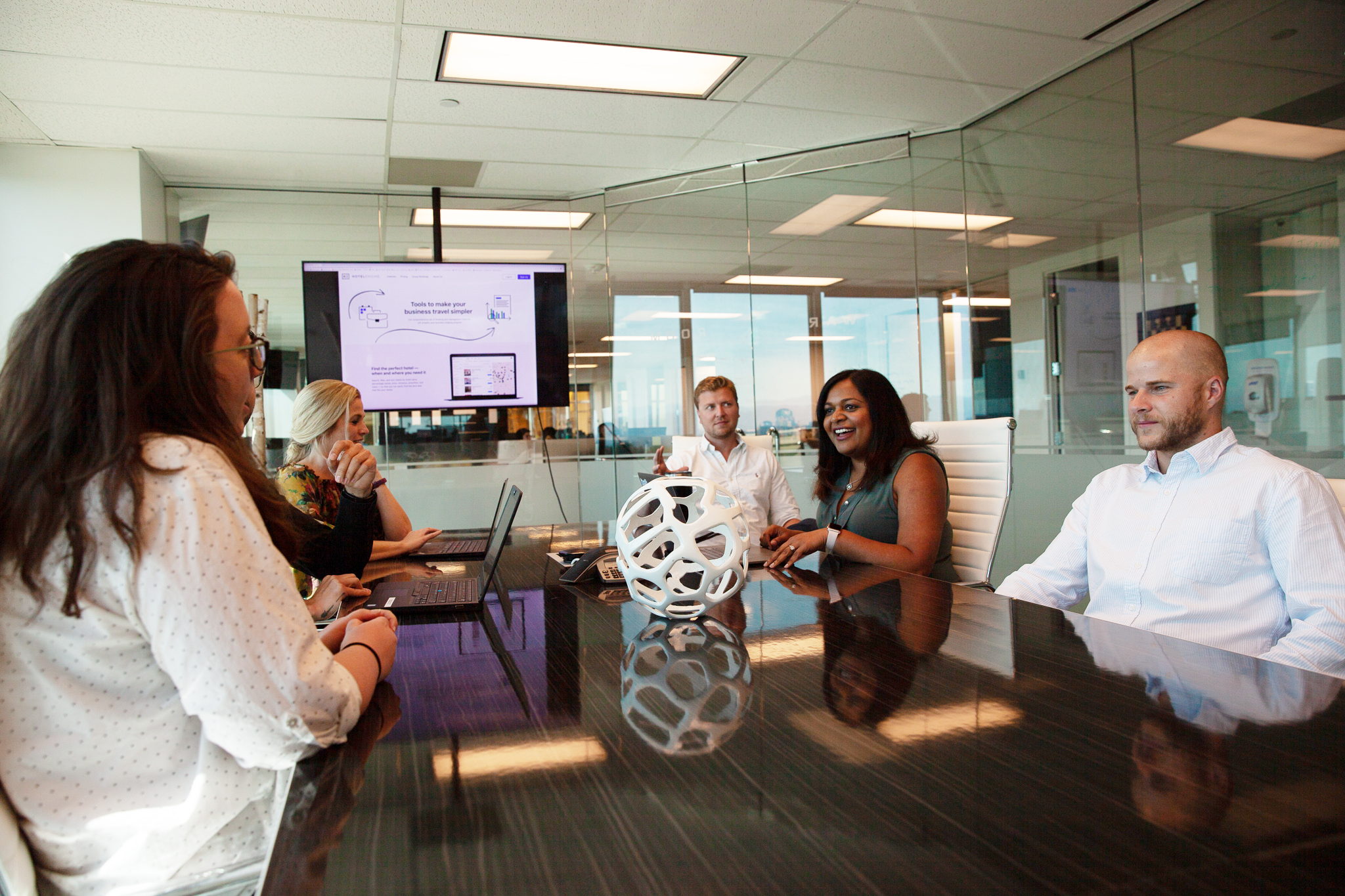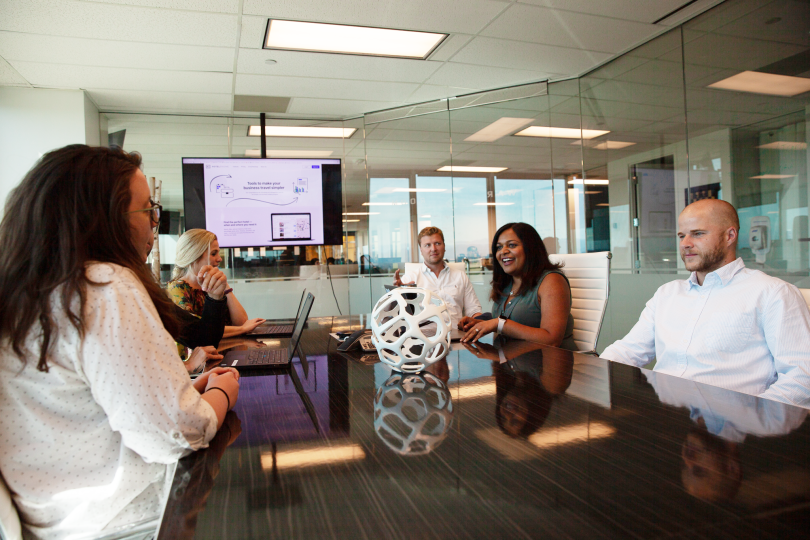 Arranging travel plans for one person is tough enough. Coordinating the hotel needs of an entire company can be enough to make eyeballs spin.
From small startups to huge government agencies, tracking business travel and optimizing spend poses a challenge. And like many businesses challenges, the solution may lie in an integrated platform with all the necessary information in one place.
That's what Hotel Engine offers its users, and that's what earned the hotel booking and management startup its first-ever external investment this week.
San Francisco growth equity firm Telescope Partners provided Hotel Engine with $16 million in Series A funding. This, along with Telescope's experience investing in tech companies, will give Hotel Engine a boost as it looks to double its hotel partnerships and hire heavily in the next year, founder and CEO Elia Wallen told Built In.
Not that the company has been hurting. Hotel Engine has been bootstrapped since day one but still managed to attain 300 percent year-over-year growth, expand to 185 countries and partner with more than 200,000 hotels since it sprung up in 2014 as a side project at sister company Traveler's Haven.
This year alone, it hit one million bookings to-date and opened a new Denver headquarters to accommodate its growing team.
"Bootstrapping has allowed us to focus on the things we feel are most important...We haven't had external factors or influences on things that maybe wouldn't have been right for us to do," Wallen said. "It's given us the unique ability to really be independent and be true to ourselves, and what the company is all about."
The frugality that comes from building a company without outside financing helped shape the mindset at Hotel Engine, he added, and the team plans to hold onto that culture.
"A lot of times, people throw money at problems, and that wasn't ever an option for us. We had to be very resourceful, very gritty," he said. "Now that you add money to the mix, you're taking this culture that is very resourceful and inventive by nature and adding money, which is going to help accelerate some of the key characteristics we've built."
Part of Hotel Engine's growth likely can be attributed to the common-sense appeal of the platform. Companies can book and manage all their employees' hotel stays for free on one dashboard, complete with data-backed insights about travel trends and billing. What's more, Hotel Engine negotiates prices up to 60 percent off public rates, its website says.
Hotel partners may also benefit from the setup. According to Hotel Engine, working with their platform connects hotels with more group, direct and extended stay bookings.
With this new funding infusion, the company plans to add between 80 and 100 employees across all divisions in Denver, but the team's growth won't come exclusively from new hires.
"We're also going to invest pretty considerably in coaching and training," Wallen said. "Not just more new bodies, we're going to really invest in the existing crew that we have."
As Hotel Engine builds out its team and beefs up its automated platform to prepare for new features and continued growth, Wallen is glad to be part of the growing tech scene in Denver and hopes the funding will keep coming, he said.
"I hope Denver stays very attractive to larger firms coming from out of state," he said. "The more that happens, the more synergies and public policy is put into place to support startups. Obviously, there's a lot of employment growth, but we need the venture capital, we need the private equity, we need the money to also come here to help some more of these budding companies take off."