We've all heard of passion projects, but what about passion occupations? Shouldn't we approach our jobs with as much enthusiasm as our hobbies? We think so.
Below, we've highlighted eight companies in the Colorado tech scene that are looking for new team members to work their passions. Because feeling fulfilled shouldn't start after 5 p.m. everyday.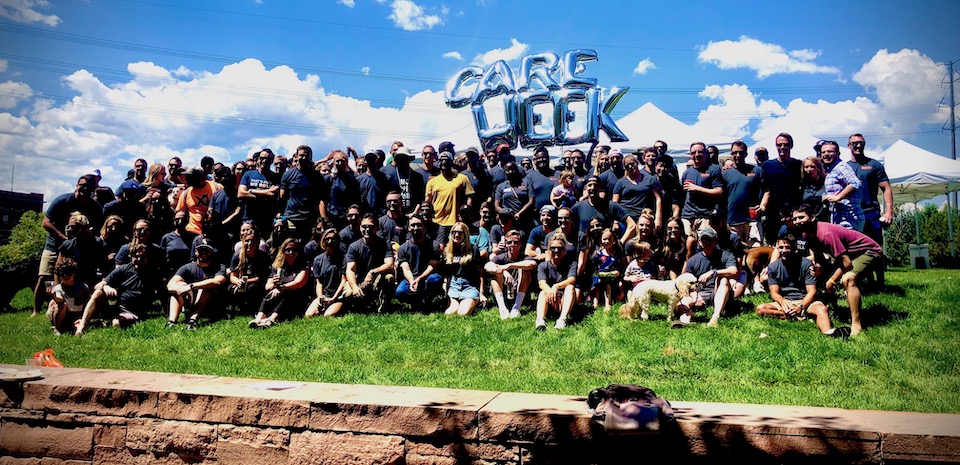 What they do: Getting a regular paycheck for hard work is wonderful, but incentives can fuel even more diligent efforts and lead to an entirely new set of wins. Xactly Corp specializes in helping companies align the goals of their team members with that of the business through their cloud-based sales performance management solutions.
Coolest perks: Xactly let's staff release some tension in a number of ways, which include monthly massages in the office, regularly scheduled happy hours, intramural sports teams and a game room. Team members can have their fill of free snacks and drinks, and the peace of mind of knowing their pets at home are insured. 
Surprising fact: "We devote an entire week every August to volunteering and philanthropic ventures, as well as our core values: customer focus, accountability, respect, and excellence, or C.A.R.E.," said Marc Gemassmer Chief Sales Officer. "We live these core values every day but we ensure this week highlights our values both internally and externally."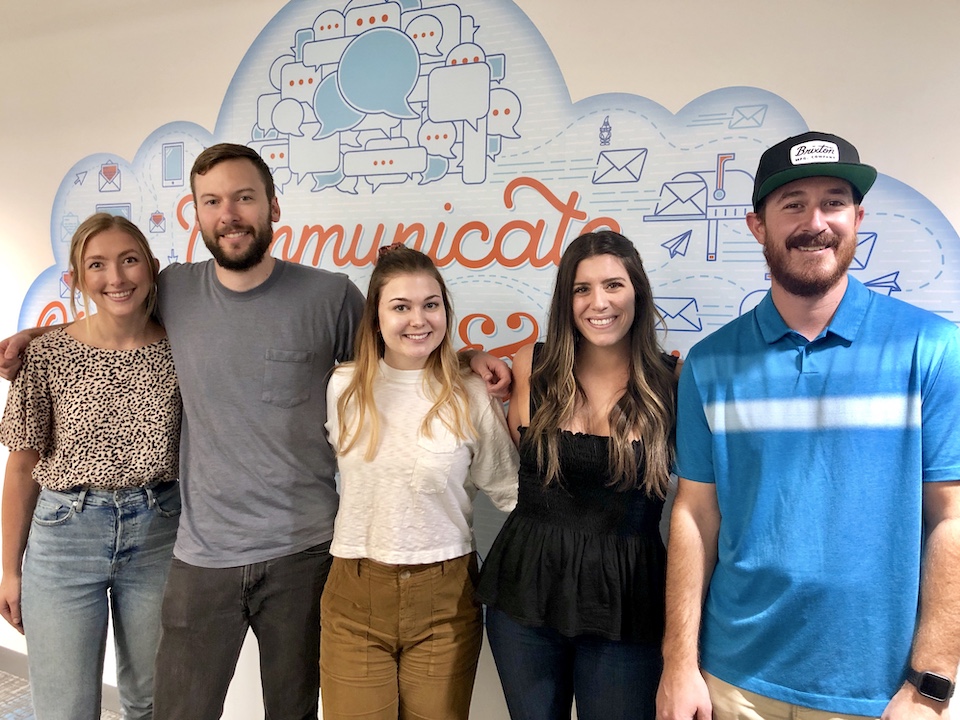 What they do: Vacationers and property owners can both benefit from Evolve Vacation Rental's two-sided platform that brings the two parties together. For homeowners, Evolve does the work of listing and marketing the property, as well as managing all guest communications and property maintenance. Renters can book properties directly on the platform, with no security deposit necessary.
Coolest perks: Evolve has a number of initiatives based on community and culture. Volunteer activities like clothing drives are common and interest groups like the sustainability-based Green @ Evolve are open for anyone to join. Culturally, staff members organize events like bike-to-work days, themed holiday parties and outings to Rockies games. 
Surprising fact: "Most people are surprised at how transparent Evolve is," said Owner Support Manager Jena Long. "Every month, the entire company comes together to communicate big changes for us or within the industry. Our monthly kickoff meeting is one of my favorite events because it allows us to hear from leadership about the future of the company. We always review past performance and upcoming goals, and when we miss a goal, leadership is very honest and uses the time to discuss the hurdles that may have impacted us that month. Either way, we always leave energized for the upcoming month and strive even harder to exceed our future goals."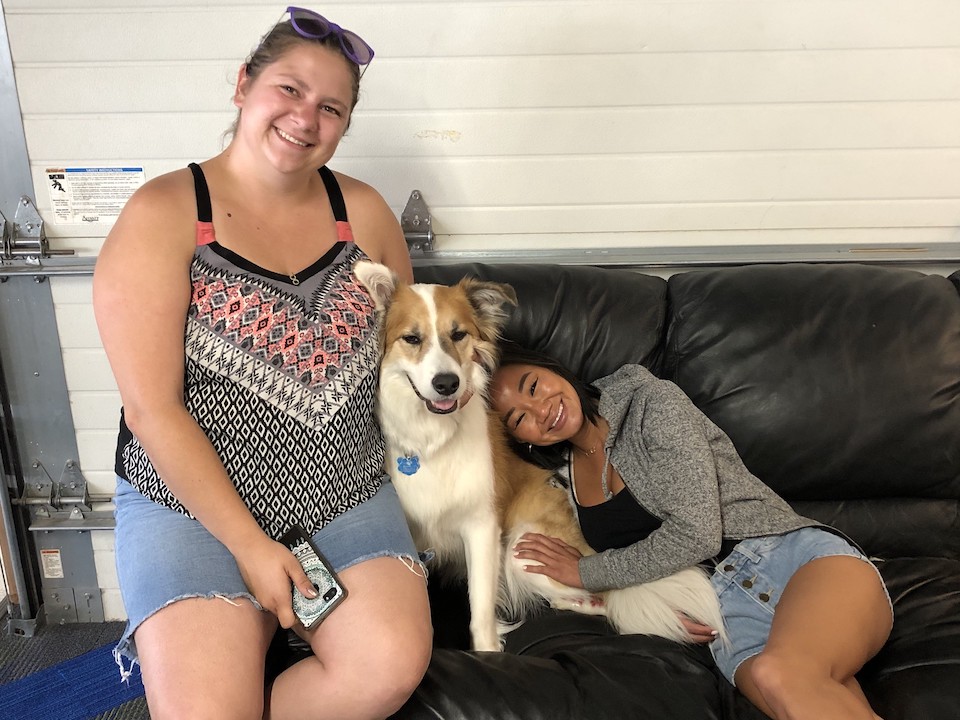 What they do: Theses days, our phones are a huge part of our daily activities — and the same holds true for businesses. Companies need to communicate with their customers effectively and FluentStream provides businesses like dentist offices and contact centers of any size with a cloud-based software suite to help them manage and improve their communications. 
Coolest perks: FluentStream doesn't scrimp when it comes to food. The company has Doughnut Fridays, Bagel Mondays and offers regularly catered lunches. Team members are given a special lunch on their 90-day and annual work anniversary. FluentStream also gives staff free tickets to sporting events, hosts bi-weekly happy hours and lets dogs roam free in the office. 
Surprising fact: "We believe that people should be comfortable, which is why there are no dress codes," said Client Support Manager Julian Aguirre. "You'll see cat and dolphins on shirts, people walking around in crazy socks, and plenty of tattoos. We take time to recognize our peers with employee-generated shoutouts where recipients can receive perks like Amazon gift cards, beer, a test drive in our CTO's Tesla and more."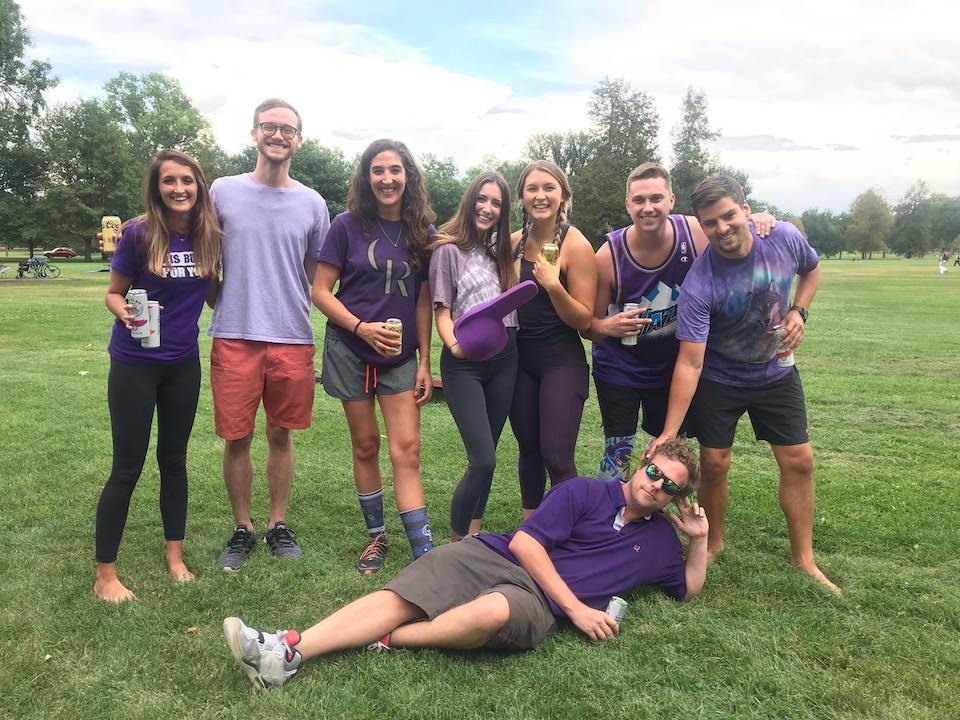 What they do: Relationships are everything in business, including the relationship between customer and supplier. Signpost's customer relationship manager, backed by AI, helps companies with their consumer communications and marketing efforts with the intent of increasing revenue and earning new business. 
Coolest perks: The company gives its team members room to grow and create their own career paths via hard work that is rewarded by performance bonuses. Employees can also increase their personal stake in the business through company equity. Additionally, staff go on plenty of team outings and are given unlimited vacation for even more fun away from their desks. 
Surprising fact: "One thing that surprises a lot of people is that Signpost is extremely invested in your personal success, from the start of our two-month long training processes through being veteran rep," said Sales Executive Savannah Burr. "The entire management wants you to be the best you possibly can, focusing on both team and individual trainings. Aside from consistent coaching from the managers, there is a team mentality across the sales floor."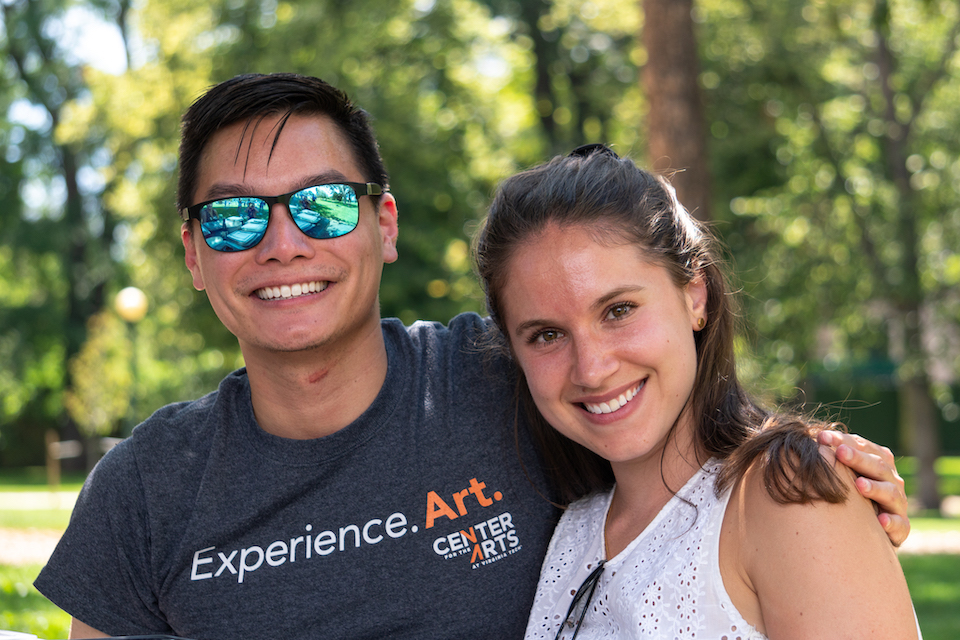 What they do: What do A&E, CapitalOne, Adobe and University of Notre Dame all have in common? They all have immense amounts of data and Snowflake has assisted each with its data warehousing infrastructure and optimization platform offering, which are custom built for the cloud.
Coolest perks: Snowflake encourages its team members to learn skills and keep existing ones sharp through frequent lunch and learns with guest speakers and monthly training sessions. It also keeps them fed during the week by providing free lunch every Monday through Thursday.
Surprising fact: "One thing that would surprise a lot of people is how collaborative and close our sales organization is," said Sales Development Representative Jessica Aloia." I've never been part of a culture where everyone genuinely cares for the success and well-being of each other as much as we do at Snowflake. Our peers share knowledge and push each other to succeed, motivating us all to surpass our individual and team goals."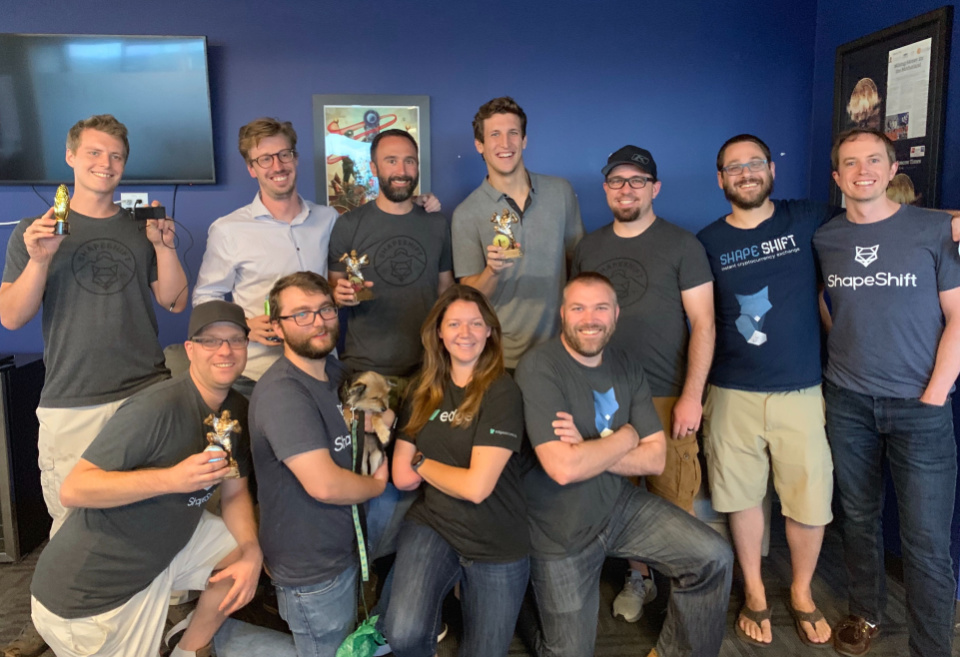 What they do: Do you want to buy, sell, trade or even store your cryptocurrency on a physical device? ShapeShift, a full service digital asset platform, can assist crypto purveyors with all this and more.
Coolest perks: Team members have the option to be paid in Bitcoin as part of their salary. Crypto-focused guest speakers are invited to the office to share their knowledge, and team members can test their skills at company-wide hackathons. Employees can get philanthropic through the Shifting Denver program that gives back to the community, and treat themselves with all the free snacks and nitro coffee on tap that their hearts desire.
Surprising fact: "We call ourselves the "Fox Fam" because we build a fun, close environment in and outside of the office," said IT Engineer Sean Martin. "This includes playing kickball, rock climbing, happy hours, game nights and more."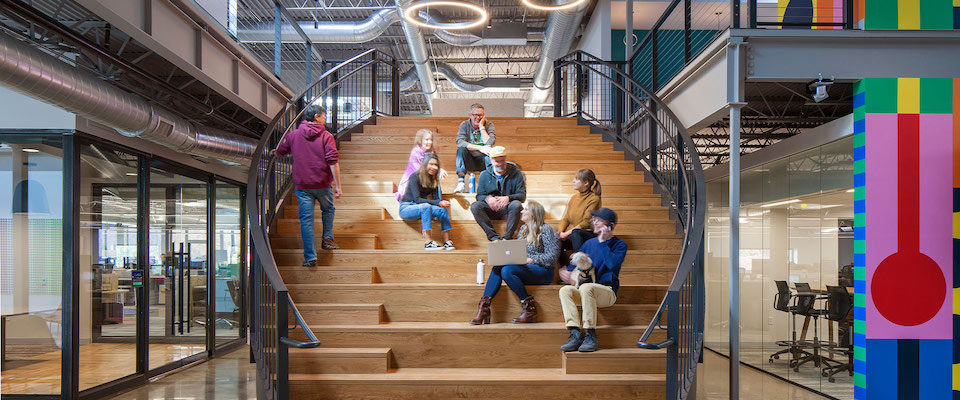 What they do: By now, you've certainly seen them before. The collapsable, customizable grips on the back of everyone's phones these days — that's the work of PopSockets. 
Coolest perks: PopSockets supports parents. The company provides 12 weeks of paid maternity and paternity leave after an employee's first six months of work. Team members with the company less than six months are still granted parental leave at 60 percent pay. Additionally, PopSockets' health benefits cover massages, acupuncture and chiropractic care for the same copay as seeing a specialist. And of course, there are free PopSockets for everyone. 
Surprising fact: "Recognition at PopSockets does not go unnoticed," said HR Operations Manager Jessica Nerad. "When someone goes above and beyond, or if they wanted to give a simple thank you, we 'bonus' them points. We make this kind of recognition more impactful by connecting it to our core values. These bonuses can be redeemed for gift cards across a variety of businesses or donated to nonprofits.
"The unique part is that we couldn't just call them bonuses, because that's boring. We award "hot dogs" instead. I think this speaks to our culture in that we take our work seriously, but don't take ourselves too seriously."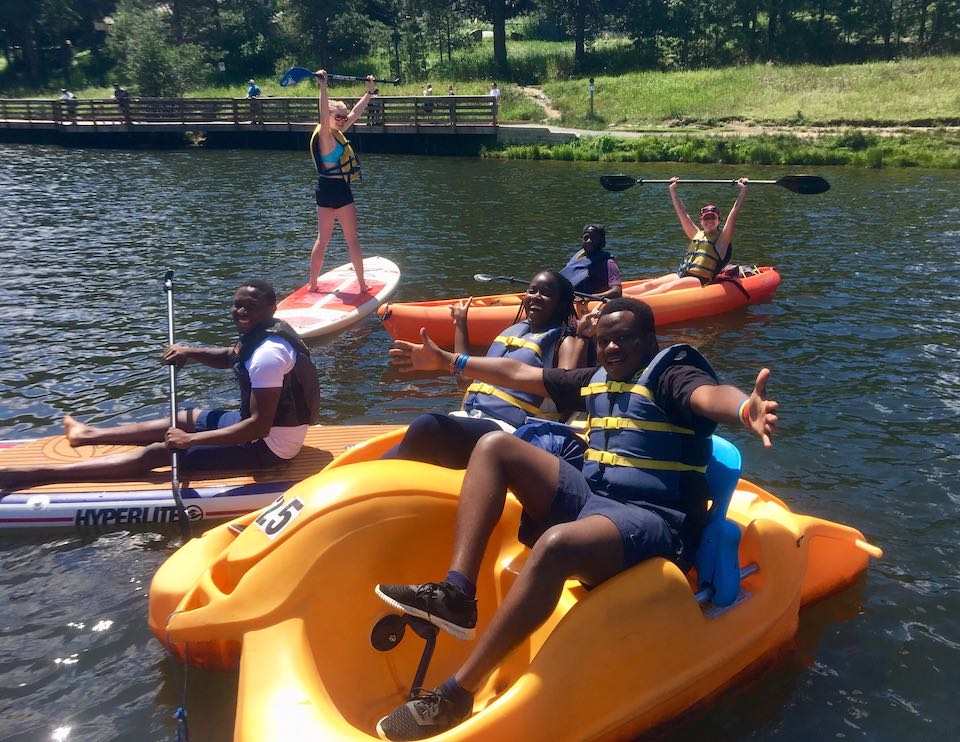 What they do: Volunteers or anyone hoping to make a little extra cash can use GigSmart to connect with businesses, charities or individuals in need of an extra hand. The platform is in use in cities around the country and there are specific mobile platforms for workers and requesters — both of which are free to use.
Coolest perks: After 90 days at the company, employees have a bobblehead made in their likeness, which includes details about their personalities or interests; the collection of fun figures are prominently on display for everyone to see. And in addition to offering traditional health benefits, GigSmart's office also has an on-site gym and daycare center. 
Surprising fact: "The best part of GigSmart is how collaborative the whole team is," said Inside Sales Rep Paul Bahr. "From the product and development team to the sales and marketing team, everyone works together to bring this great concept to life. Every month we have an outing that brings the team closer together — whether it be a baseball game, bowling or team lunches. We enjoy being around each other and it helps drive passion and productivity."