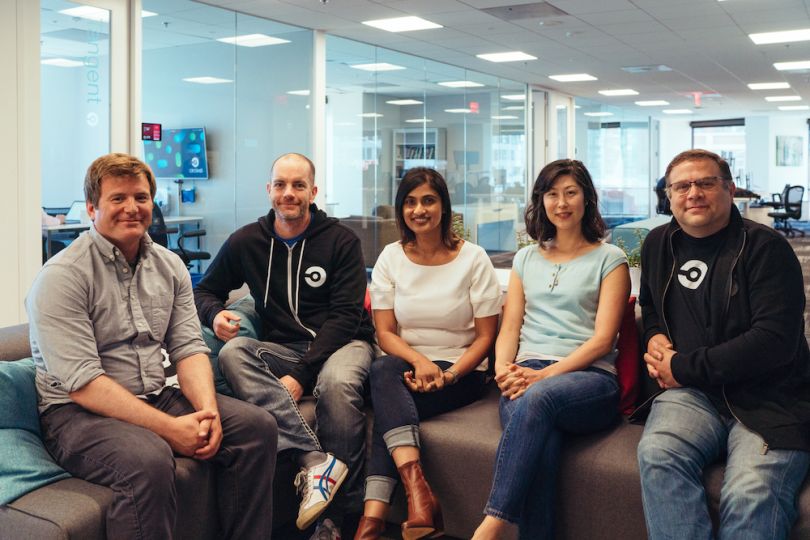 Change is inevitable in the tech industry, but for CircleCI, it's what it didn't change that has laid the foundation for its success.
The San Francisco-based company launched its continuous integration and delivery platform in 2011. While other software DevOps platforms sought to broaden their services and become end-to-end developer platforms, CircleCI stayed the course. They invested in customer support, added features and adapted to new software frameworks.
That commitment to CI and CD has paid dividends, fueling CircleCI's growth into a global brand, Rob Zuber, CircleCI's CTO, told Built In. 
"It's the core," Zuber said. "We're sitting on eight years of insight, and we're taking that insight and value and presenting that to our customers. That's of much more value to us than spreading ourselves thin and trying to go end-to-end." 
Now, the company is poised for its next phase of growth. CircleCI announced today that it has raised $56 million in Series D funding, nearly doubling its total funding amount of $59 million. The round will help the company fuel its global expansion, add 50 team members by the end of the year and expand its platform.
We're sitting on eight years of insight, and we're taking that insight and value and presenting that to our customers."
For Zuber, the funding serves as recognition of CircleCI's consistency. 
"Investors are looking at this as a company that has managed to grow in an ever changing market and continued to have success," Zuber said. "From our side, the ability to generate that growth has come from meeting the needs of our customers."
CircleCI's platform is designed to help software developers turn ideas into reality by automating the build, test and delivery process. The company experienced rapid growth in 2018 after raising a $31 million Series C. That growth has included adding 130 employees, opening offices in Denver, Tokyo and Boston and launching a new edition of its tech platform to become more flexible. 
But an added key to the company's growth and evolution is its investment in customer support. The insights those team members have gleaned from customers has given the company an added edge in a competitive, and ever-changing market, Zuber said. 
"People build software in very different ways," Zuber said. "So paying attention to where the market is going, paying attention to our broad spectrum of customers and working with them to deliver what they needed has set us apart from our competitors."
With this new round of funding, CircleCI aims to grow from 250 to 300 employees total. It plans to add five employees to its 16-person team in Denver. The company also has its sights set on an expansion to Europe in the next year.  
Owl Rock Capital Partners and Next Equity led the round, along with existing investors Scale Venture Partners, Top Tier Capital, Threshold Ventures, Baseline Ventures and more.
While change is on the horizon, CircleCI plans to stay focused on what it does best.