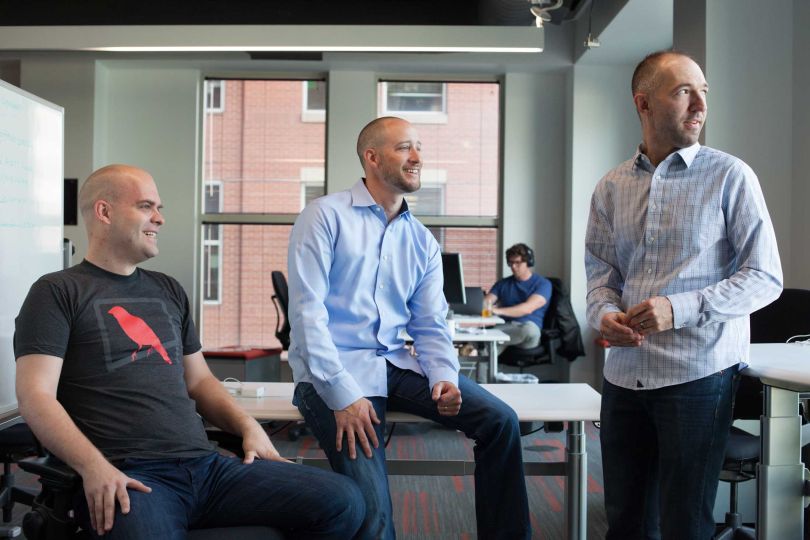 As data becomes our most valuable business asset, companies are more vulnerable to hacking than ever. For proof, look no further than Target in 2013, Equifax in 2017 or Facebook in 2018 — and the list goes on.
We use great tech and pair it with security engineers who know what to look for and how to perform investigations."
Enter Red Canary. The Denver-based cybersecurity company provides a detection and response security platform that surfaces potential threats — and an army of security analysts on hand to mitigate them. And on Tuesday, Red Canary announced that it has raised $34 million in funding to boost its defense platform.
"Cybersecurity is now a forefront topic on people's minds and in consumer media — it's something everyone is thinking about," said Brian Beyer, Red Canary's CEO. "We're now in the golden age of being able to do something about it."
Red Canary launched in 2013, the same year as Target's data breach that released 40 million customer credit card accounts. It was a national reckoning on data vulnerability that had businesses of all sizes talking about cybersecurity, and not just the chief security officers, either, Beyer said.
Red Canary aims to help organizations get back to thinking about what they do best, whether that's developing software, serving the homeless or helping people save money for the future, and not about whether they're the next target for a ransomware attack, he said.
Red Canary's software monitors cyber activity and uses behavioral analytics to detect unusual behavior and threats. However, protecting a company from a hacker requires thinking like one, and that's where Red Canary's security team comes in. That team is as dedicated to investigating security threats and addressing them as hackers are to breaking in.
"We follow a similar pattern as our adversaries," Beyer said. "We use great tech and pair it with security engineers who know what to look for and how to perform investigations. You can't just solve this problem with AI because there are people on the other side of this."
With this funding round, Red Canary plans to hire for every position including engineering, security, data science, product marketing and sales team members.
Summit partners led the funding round and was joined by existing investors Access Venture Partners and Noro-Moseley Partners.