Many Colorado tech companies want your 9 to 5 to be anything but ordinary. Whether it's rotating beers on tap (hello, springtime brews), unlimited paid time off, or an office policy that actually encourages employees to take jet setting vacations, these five companies are pulling out all the stops to keep employees happy and motivated.
Sound intriguing? We've asked the following companies' leaders and hiring managers to tell us what they're looking for in potential recruits to join their exciting, growing teams.
What they do: Gloo uses advanced analytics and technology like big data, custom assessments and engagement framework to help organizations dedicated to improving the lives of people and communities.
Sweet perks: The company's mission is reflected in their sweet spread of perks. Their benefits include 401(k) plans, performance bonuses, family leave and other health benefits. They also encourage employees to get outside with generous paid time off policies (and even some explorations to the local happy hour spot).
Tip from the top: "Here at Gloo, we are solving complex problems and we need talented professionals who are driven to make a positive impact," said Engineering Director Joel Longtine. "We are looking for motivated and passionate team members who demonstrate collaboration, technical excellence, strategic clarity and leadership."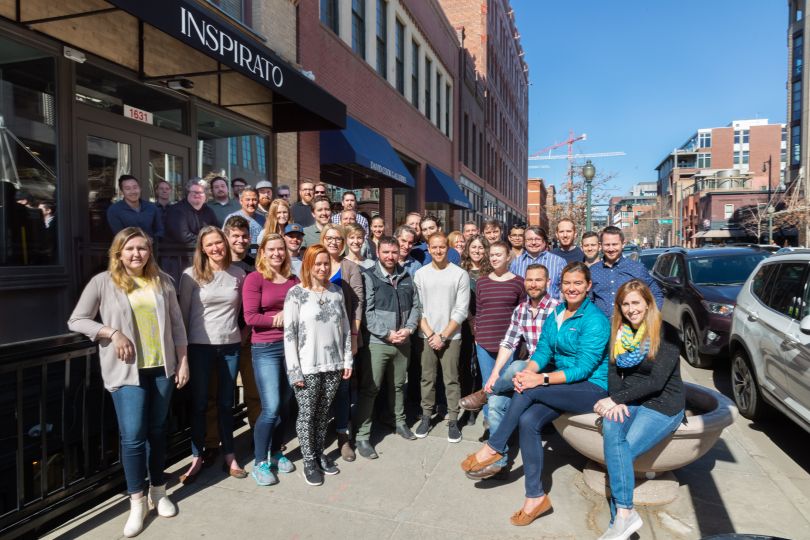 What they do: Inspirato is a luxury hospitality company that manages a top-of-the-line collection of vacation homes. They don't stop at just providing the ultra-comfortable houses. They also offer custom tailored experiences, delivering the service of a five-star hotel in a home.
Sweet perks: Travel is in their blood. Inspirato not only provides travel experiences for their customers, they also encourage employees to take time off. Employees are surrounded by like-minded travelers and adventure-seekers. For the days they're not globe trotting, the Inspirato office offers a collaborative, "work hard, play harder" environment – with a sweet bike rack to boot.
Tip from the top: "We look for team members who aspire to learn from others, to mentor teammates, to hear other voices and to speak up. We collaborate extensively and look for people who want to work in that type of environment," said Director of Technology Mike Webster.
What they do: The Boulder company helps people save on their energy bills with data-driven software – it's just that simple. Simple Energy's software appeals to people's personal interests and desires to make energy saving a fun and easy process.
Sweet perks: The company also takes a simple approach to their employee perks – the more perks, the better. Employees have unlimited vacation days, beer on tap, commuter benefits and tuition reimbursement. They are also provided the essentials, including a 401(k) plan, dental benefits, disability insurance, and an employee stock purchase plan.
Tip from the top: "To be successful at Simple Energy, you need the right balance between tactical expertise, and the ability to see the big picture," said Vice President of E-Commerce Brad Chen. "We don't just think and plan around our strategic vision – we work hard every day to make it real."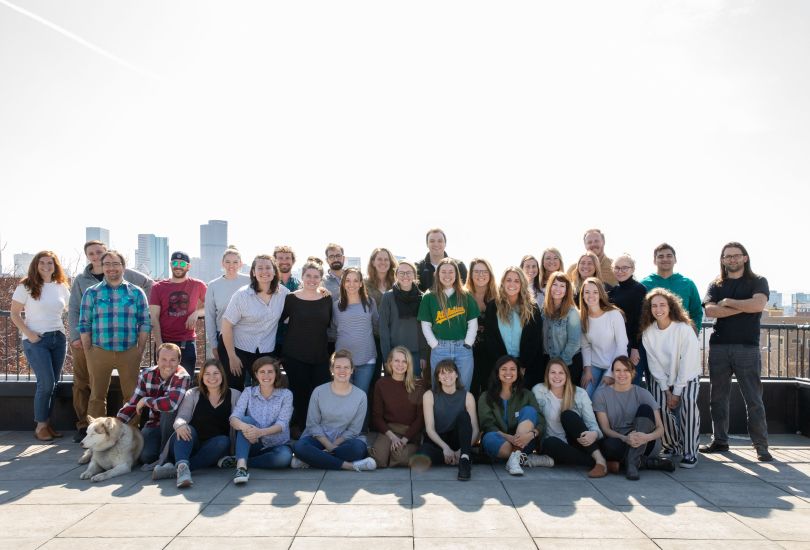 What they do: Artifact Uprising brings the digital photos on your devices into the physical world. They create tangible products – that you can actually hold in your hand – including photo books and handcrafted wooden products.
Sweet perks: Located in the RiNO neighborhood, the small company values a workplace that empowers individual team members to grow their skill sets and think outside the box. Their co-working space also boasts a location that is situated near mouthwatering restaurants, bars and coffee shops.
Tip from the top: "We are building a company and culture that is always growing, always reaching and always looking to see things differently," said CEO Brad Kopitz. "Motivated by our purpose to create joy through printing life's experiences, we are redefining the way a new generation of consumer brings their photos off their device and into their life. Join us on this journey to make something meaningful."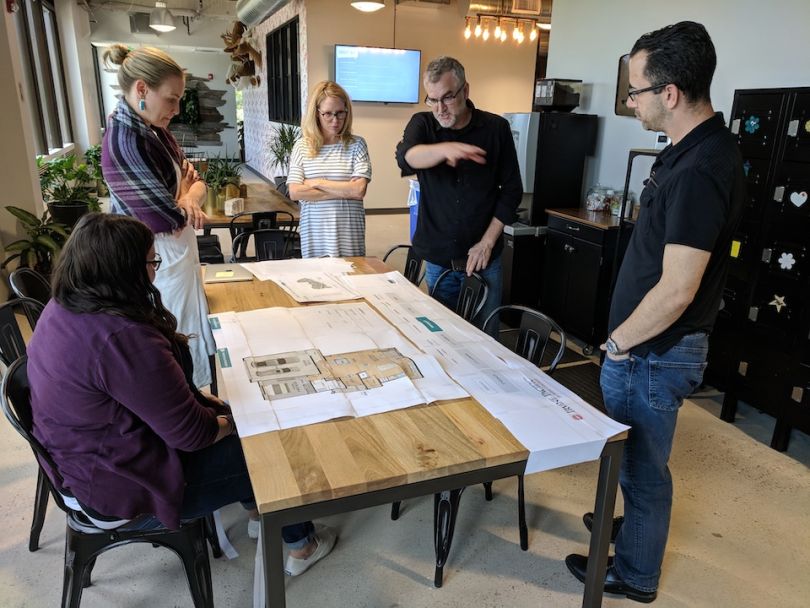 What they do: Engrain provides SaaS mobile, online and touch-screen software solutions for real-estate professionals. Located at the center of DTC, Engrain is staffed with talented, friendly employees whose professional development and happiness are top priorities.
Sweet perks: Some perks (and quirks) you'll find around the office include a self-service bar with a rotating selection of beers on tap, a Starbucks coffee machine, a jigsaw puzzle table and a meditation room. Employees have access to an onsite fitness center and are within walking distance to a RTD LightRail stop. On top of those perks, they offer complete employee healthcare benefits, competitive 401(k) plans and generous PTO.
Tip from the top: "The specific attributes we look for are defined by our core values: focus, service, design, trust and tenacity. Those who find success within the company are often adaptable, creative and service-minded. Because we work on the leading edge of a constantly changing technology, it is important that our team members demonstrate initiative, hustle and grit. We are looking for individuals who are excited to make their mark and be part of a rapidly growing team," said Director of Client Experience Jill Berquist.