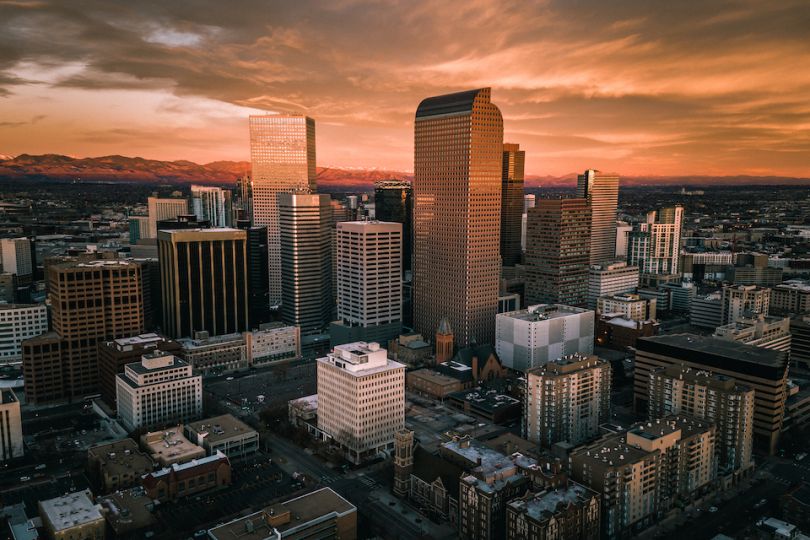 As companies scale, the people steering the ship become increasingly crucial to the long-term vision and success of the business. For many local tech companies, the beginning of 2019 has been a time for expanding and deepening that leadership bench as they look out on the year ahead.
We took a look at some of the most recent leadership shake-ups throughout the local tech community to see where these new execs came from, and where they're taking their new teams next.
Long-time sales executive Steve Haddock joined Centennial-based Mobile Solutions as its executive vice president of sales. Haddock's 20 years of experience in the telecommunications industry — including leadership roles at places like Tangoe, MOBI, Sprint and Webbing — combined with his track record of building and retaining high-performing sales teams and strategic partnerships, position him for success in his new role. Mobile Solutions will look to Haddock to lead the company's sales organizations and help expand the company's market share in the managed mobility services industry.
Robert Brennan first got involved with Covered Insurance in June 2018 as a member of its advisory board, and has since played a key role in guiding the startup's channel partner strategy and product development initiatives. Prior to his new role as CRO, Brennan served as the executive vice president of corporate strategy and business development at mortgage service provider Specialized Loan Servicing. He will leverage industry expertise and leadership experience to help the business elevate strategic partnerships, cross-channel distribution, market development and commercial marketing.
Though not an insurance industry vet, Freeman brings with him 25 years of experience in business management, operations and marketing, having spent much of his career working in the tech and education industries. Freeman was the former president and co-founder of Education Funding Partners, a digital marketing B-Corporation that connects consumer brands with public schools to bolster underfunded, or unfunded, programs through corporate sponsorship dollars. He has also served as a board advisor for several startups and nonprofit organizations. As the COO of Covered, Freeman will focus on operations, strategy, corporate development and omnichannel marketing.
Cybersecurity veteran Chris Brazdziunas joined ThreatX as its new chief product officer at the end of January, bringing with her nearly three decades of experience as a software engineer and product leader. Brazdziunas most recently held the role of vice president of product for Boulder-based LogRhythm — one of many senior-level product and engineering roles she's held over the years. As CPO, she will lead efforts to advance the capabilities of ThreatX's cloud-based web application firewall, working side by side with customers and leadership to drive product innovation and ensure the company's technology stays ahead of today's rapidly evolving cybersecurity threats. Brazdziunas is also a member of ISSA's Denver chapter of Women in Security, which champions the success and professional development of women working in the cybersecurity industry.
ProStar Geocorp, which develops precision mapping solutions for the construction and management of buried pipelines and utilities, announced just yesterday that Vasanthan Dasan had joined its team as chief operating officer and member of its board of directors. Vasa spent more than 15 years of his career at Sun Microsystems as the chief technologist for its cloud computing practice, and most recently served as the VP of engineering at Boulder-based Symplified, Inc. He will be responsible for building, managing and leading the product management, software development, professional services and customer success teams at ProStar, which are spread across the company's offices in Colorado, North Carolina and British Columbia, Canada.
Nearly a year after Maxar Technologies acquired DigitalGlobe and moved its headquarters into the company's Westminster-based office, Maxar named a new president and CEO — DigitalGlobe's own president Daniel Jablonsky. Jablonsky has been with DigitalGlobe since 2012 and was named president in 2017. In addition to his new leadership role at Maxar, he will also join the company's board of directors. Among the most pressing of his priorities will be determining a course of action for Space Systems Loral's geostationary communications satellite business — which Maxar has been considering either selling or closing — along with clarifying a long-term growth and investment strategy for the business.
IT service management provider Cherwell Software brought on Andre Cuenin as its new chief revenue officer in January. Cuenin has more than 20 years of experience building and leading sales teams in the tech space and will use that experience to help Cherwell's global sales organization drive continued growth in the service management software industry. Prior to his new role, Cuenin served as president of the Americas and Europe for software firm Integrated Research. He will report to CEO Sam Gilliland and work from Cherwell's Colorado Springs and Denver offices.