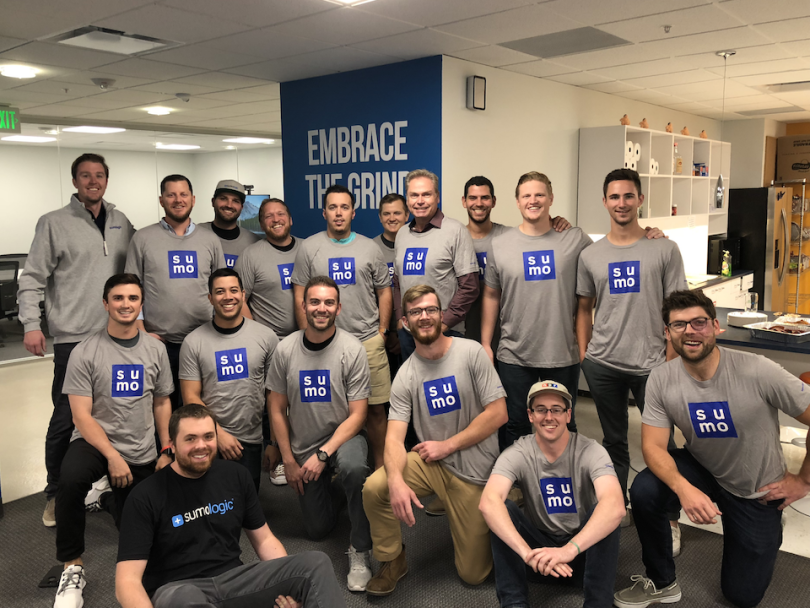 When Sumo Logic launched its Denver office in 2015, it was still unclear what growth here would look like or where that growth would take them. The plan was to launch a remote sales office — a central hub between its San Francisco headquarters and New York City outpost.
But like many other fast-growing San Francisco startups, Sumo Logic knew that Denver was quickly emerging as a major tech hub, one to which techies and entrepreneurs were flocking for both the vibrant tech community and the lifestyle the state could offer.
In the three years since, Sumo Logic has steadily grown its presence in the Mile High City, shifting into larger and larger spaces before recently opening its own 5,500-square-foot office space on 17th Street downtown. Its Denver team has grown from three people to 35, making it Sumo's second largest office worldwide, and according to Senior Sales Manager Chris Bowman — who leads the Denver office — they're not done growing yet.
"There's a big push for Denver," Bowman said. "The growth is here, the talent pool is here, and the company is really invested in this office as a centralized hub — and not just as a remote sales office."
There's a big push for Denver. The growth is here, the talent pool is here, and the company is really invested in this office as a centralized hub..."
According to Bowman, the Denver site has quickly become a "go-to-market hub," home to all sorts of roles — from customer success and entry-level sales to lead generation and senior-level technical account managers with 10-15 years of experience.
Sumo Logic's secure, cloud-based machine data analytics platform has gained a dedicated following of nearly 2,000 customers and 50,000 active daily users since its inception. The platform helps developers, data scientists, and IT and QA teams collect and analyze log data from any application, cloud, server, network device or sensor.  
"What really differentiates us," Bowman said, "is our ability to scale elastically, to service our customers and to scale when they need us most — and it's because of our architecture."
Sumo Logic not only works to ensure the security of its massive data platform, which has the ability to ingest 100 petabytes of data each day; it also manages the complex and resource-intensive process of developing, maintaining and updating a data platform of this kind — something many companies don't have the capacity, expertise or budget to do internally.
Just last month, the company hosted its second annual user conference in San Francisco, attracting hundreds of passionate users from all over the globe. Sumo Logic has also raised nearly a quarter of a billion dollars in funding, most recently closing a $75 million Series F in June 2017.
Its client list includes globally recognized brands like Airbnb, Anheuser Busch and Major League Baseball, as well as local tech leaders like Conga, HomeAdvisor, GoSpotCheck, Paysimple, Blinker and Photobucket.
As for its place in the Denver tech scene, the Sumo Logic team is dedicated to supporting the community in the same way the community has supported it — participating in local meetups, getting involved with the University of Denver's Tech303 organization, contributing time and donations to local charities, and building relationships with other tech companies in the area — and yes, they're hiring.