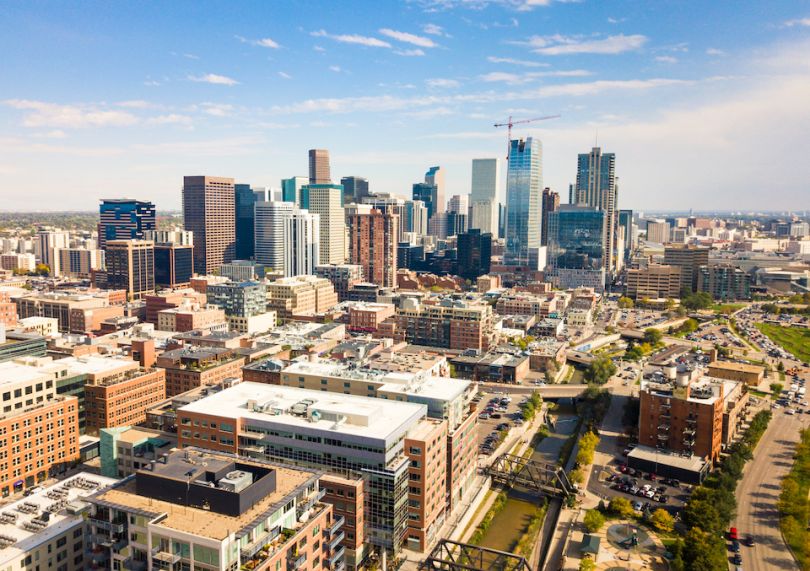 Colorado tech is growing, and its executive teams are growing right along with it. In the month of July, we saw 10 leaders take the reins of executive positions, deepening the benches of their respective companies and providing fresh insights to drive innovation.
See what these new leaders bring to the table and which local tech companies they're shaking up.
After nearly four months of searching, Colorado Technology Association named a new CEO. Frannie Matthews, who has served on the Association's board for the last two years, will assume the role, bringing with her decades of tech industry experience. Most recently, Matthews served as a western U.S. regional leader for IBM's sales to higher education, healthcare, local and state governments, and telecom companies. Matthews plans to focus on supporting innovation, growing businesses and, perhaps most importantly, attracting high-quality talent to the state to meet the hiring demands of fast-growing tech companies. CTA's former CEO, Andrea Young, stepped down in March, with COO Monica Coughlin serving as interim CEO throughout the search.
Maxar Technologies, a global space and geospatial intelligence technology company, named Biggs Porter as its new chief financial officer. Porter brings with him many years of experience as a CFO for public companies, having retired from his role as executive vice president and chief financial officer at construction and engineering firm Fluor in December 2017. He was also CFO of Tenet Healthcare from 2006 to 2012, and has served in finance and accounting leadership roles at Raytheon and Northrop Grumman.
It's Never 2 Late, a developer of person-centered and user-friendly technology for senior adults, brought on healthcare and tech veteran Lisa Taylor as its new chief executive officer. Taylor most recently served as CEO of West Corporation's healthcare division, which includes TeleVox Software, a patient engagement tool for healthcare companies. As a co-founder of TeleVox, she led its growth from inception to more than 1.5 million daily user interactions. Taylor plans to build upon the existing leadership's successes and to expand the company's reach in order to help older adults stay connected and engaged as they age.
Digital tech veteran Denzil Samuels assumed the newly created role of chief marketing and growth officer for Denver-based ServiceSource, which develops B2B customer and revenue management software. He will lead the company's go-to-market and growth acceleration activities, including strategic partnerships and alliances, global marketing, branding, and communications. In his previous role, Samuels served as global chief channel and alliances officer at Hewlett Packard Enterprise, where he spearheaded the strategy and execution of the company's $20 billion channel business. He has also held senior leadership positions at GE Digital, Salesforce, Siemens Enterprise Communications, Northrop Grumman IT and Avaya.
Former co-CEO of Chipotle Monty Moran joined Denver-based real estate tech startup TRELORA as its chairman of the board. Moran helped to lead the team at Chipotle for 10 years and grow the business from eight restaurants to more than 2,100 locations. Prior to that, he was partner and CEO of the law firm Messner and Reeves. As the leader of TRELORA's Board of Directors, Moran will guide the company's strategy and help it expand into new markets throughout the country.
Denver-headquartered cable TV and broadband provider Liberty Global announced the appointment of Enrique Rodriguez in July. Rodriguez held the role of CEO at TiVo for only eight months before accepting the new position at Liberty. He will lead the company's technology and innovation team, which accounts for 7,500 of its employees and operates on an annual budget of more than $5 billion. Rodriguez brings decades of experience as an engineer, software developer and executive, and has held senior executive and C-level roles at companies like AT&T Corp., Sirius XM, Cisco Systems Inc. and Microsoft Corp.
Data center solutions provider CoreSite promoted Steve Smith to the newly installed role of chief revenue officer, after serving as the company's senior vice president of sales and marketing for more than four years. In his new position, Smith will focus on the entire customer lifecycle as it relates to revenue, driving sales, sales engineering, marketing and product innovation.
In tandem with Steve Smith's promotion, Maile Kaiser will take over as senior vice president of sales, where she will lead all of CoreSite's sales executives and representatives. Kaiser formerly held the role of vice president of sales, content and digital media. In that position, she was responsible for driving revenue and customer acquisition, and managing regional sales teams across the country with a focus on enterprise and strategic content companies. The promotions reflect CoreSite's growth and will support that continued growth through an increased focus on revenue generation and customer satisfaction.
Following months of customer growth, field service management process automation startup Field Squared brought on Tiffany Aasted as its director of marketing. Aasted most recently served as director of product marketing for San Francisco-based Ayehu Software. She brings with her extensive marketing experience with SaaS and cloud companies and will lead the company's marketing department through the next phase of growth.
 
Dan McDaid also joined Field Squared's executive team, becoming director of sales. McDaid will lead the startup's partner programs and its sales team as it pushes to sign new enterprise customers and promote the new features of its platform. Prior to Field Squared, McDaid was a regional vice president of sales for healthtech company Avizia. His experience in sales — particularly in SaaS and hybrid technology solutions — will provide valuable leadership for the company's sales organization.