The ways in which marketers work their magic has changed drastically in the last century.  Starting with print and evolving through radio, television and now email and web, technology is constantly reshaping how products and services are marketed.
The following companies are at the forefront of marketing innovation and its relationship with technology. Find out how these 16 marketing tech companies in Denver and around Colorado are changing the way businesses and brands connect with consumers.
Top Marketing Companies in Colorado
Printfection
Verblio
Iterable
Adtaxi
Likemind
BombBomb
ThriveHive
Shotzr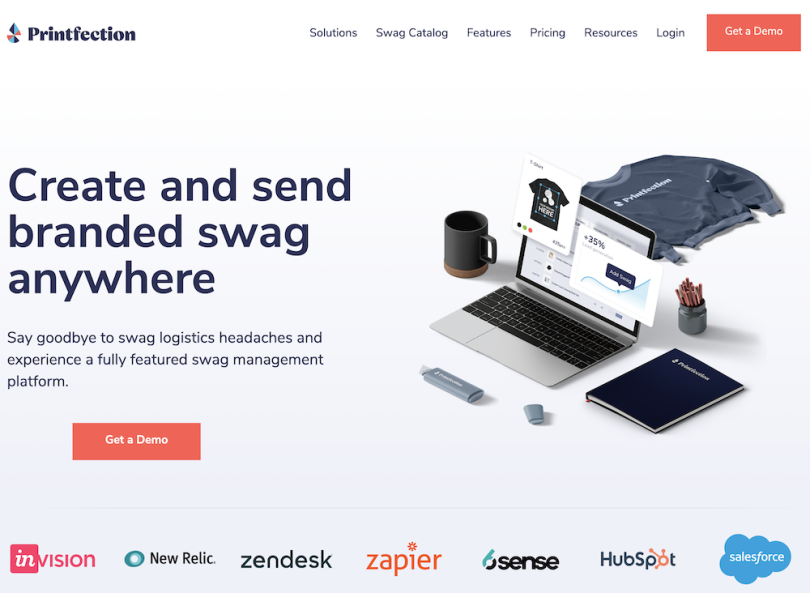 Founded: 2006
Location: Fully remote
What they do: Printfection makes it easier for marketing managers to produce and manage branded promotional items for employees, vendors, audiences and partners of all kinds. The remote company's selection of swag includes everything from backpacks to kitchenware, office supplies and apparel, offering dropshipping, kitting and giveaway capabilities as well as worldwide shipping, analytics and integrations.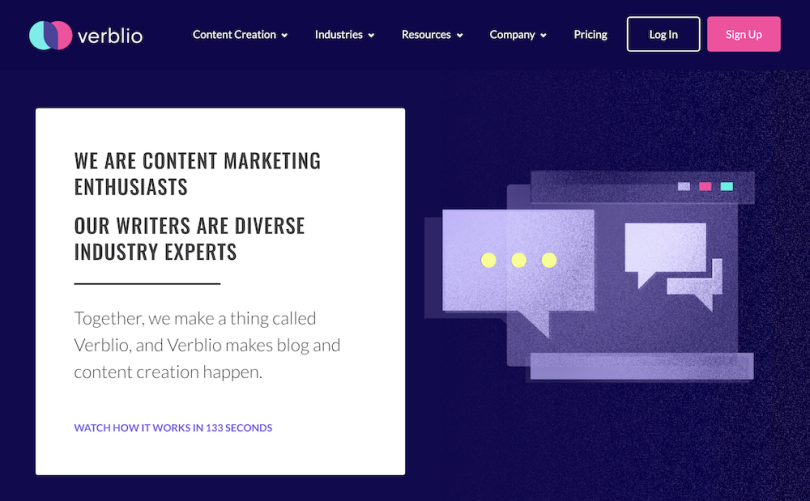 Location: Denver
Founded: 2013
What they do: Verblio combines the strength of industry-diverse content creators with top-tier content marketers to create exceptional content for organizations, agencies, enterprises and publishers of all sizes. Well-versed in both SEO and writing content that connects with audiences, Verblio is capable of creating blog posts, ebooks, newsletters, pillar content, press releases and more across a range of industries.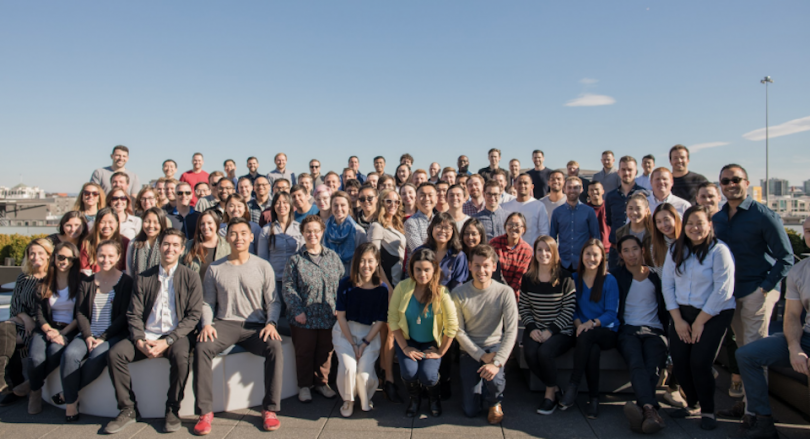 Location: Denver
Founded: 2013
What they do: Iterable's cross-channel marketing platform helps marketers drive growth and captivate customers with the right messaging delivered at the right time.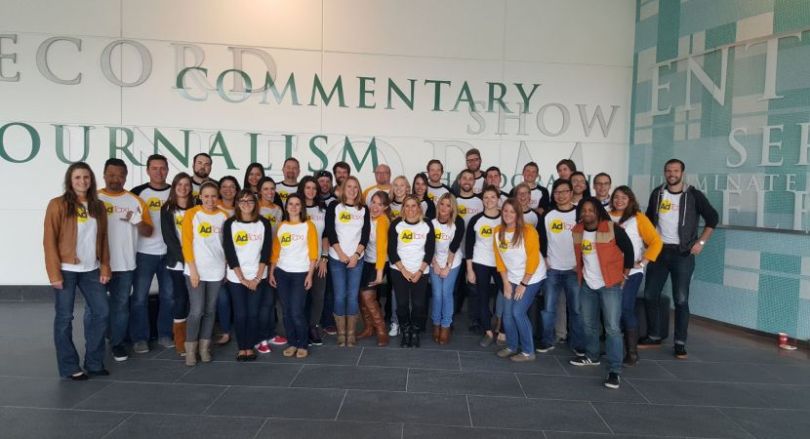 Location: Denver
Founded: 2010
What they do: Adtaxi provides digital solutions for e-commerce, native advertising, social media marketing and programmatic marketing. Adtaxi works with companies in a variety of industries ranging from entertainment and retail to health care and education. Through their omni-channel platform, Quantum, the marketing company optimizes campaigns and delivers consumers who are more likely to convert.  
Founded: 2017
Location: Denver
What they do: Email is one of the most powerful tools businesses can use to connect to and engage with their audiences. Just ask Nicholas Pardon, who, at the age of 14, built a community of teens that grew to over one million email subscribers. Since then, he's turned to email as a way to turn great ideas into beloved brands. Enter Inboxlab, which he founded in 2017 to build companies that revolve around email and target communities based on shared passions, delivering educational and entertaining experiences right to people's inboxes. By our count, the company has already launched four brands.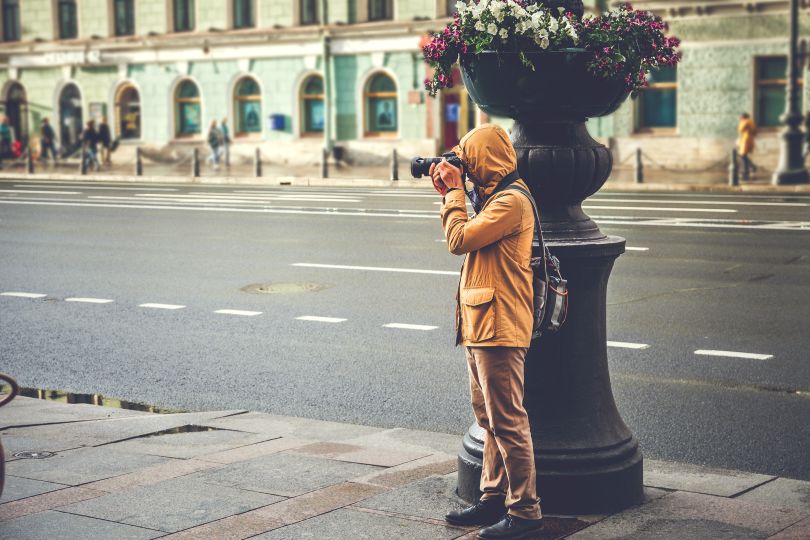 Location: Denver
Founded: 2017
What they do: Shotzr provides access to unlimited stock images and a network of photographers for a low monthly rate. Used widely by agencies, restaurants, real estate and hospitality companies, Shotzr provides affordable access to high-quality photos used for social, web and marketing needs.
Location: Colorado Springs
Founded: 2006
What they do: BombBomb uses the simple power of video to help businesses connect and engage with their customers in more personal and meaningful ways, enabling them to record, send and track video messages from a variety of devices and platforms. Amanda Obringer, product manager and chair of the diversity and inclusion team at BombBomb, shared how the company's diversity and inclusion initiatives make a tangible impact on its product — and the happiness of its team.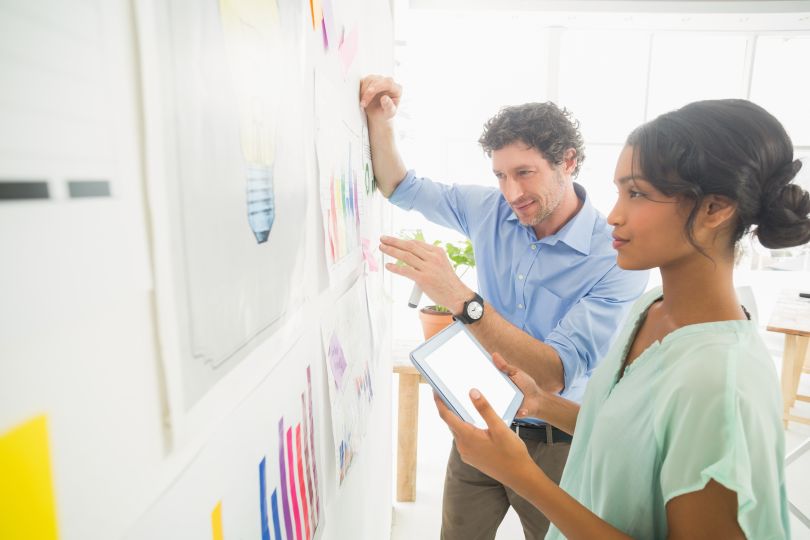 Location: Denver
Founded: 2009
What they do: AdSwerve provides programmatic solutions and strategic consulting to advertising companies using the DoubleClick suite of tools. AdSwerve is made up of former DoubleClick employees and marketers to ensure their clients effectively navigate and utilize DoubleClick tools.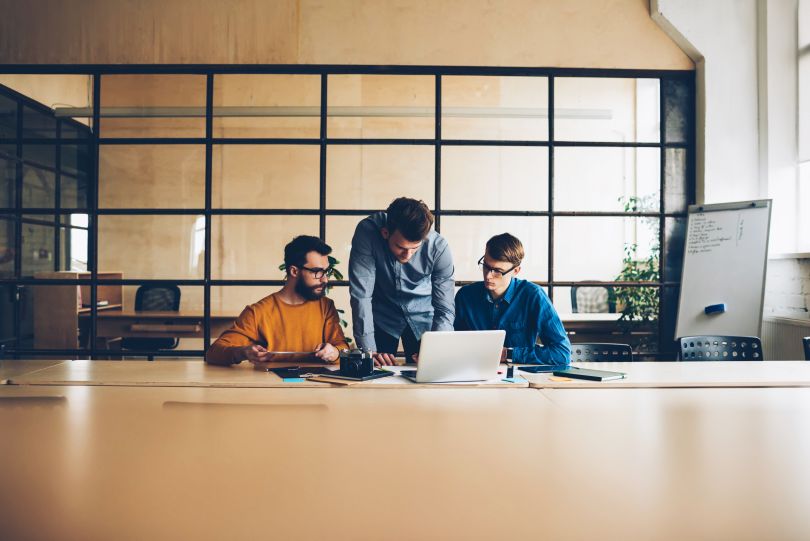 Location: Denver
Founded: 2011
What they do: ThriveHive helps small and mid-sized businesses be found online and get more leads. The platform is an all-in-one solution for marketing needs ranging from tracking leads and organizing contacts to social media posts and website updates. ThriveHive wants to eliminate the need for multiple tools and simplify the marketing process for smaller companies.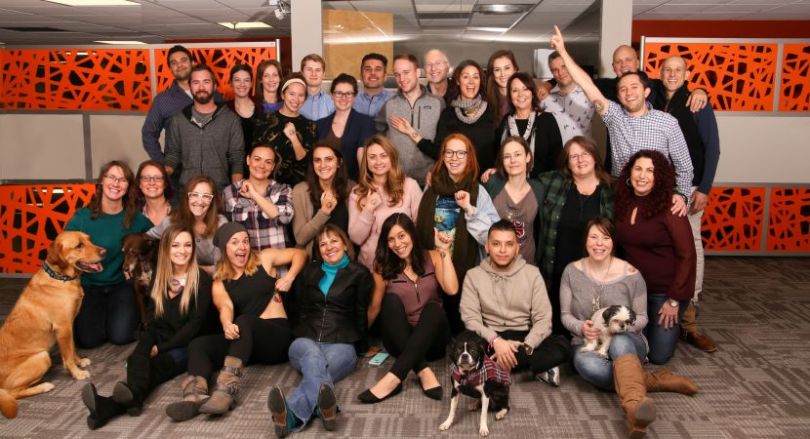 Location: Denver
Founded: 2010
What they do: Virtuance provides visual marketing solutions for the real estate industry. Their platform enhances real estate photos, integrating them into their virtual tour platform. The platform then passes the images to an MLS, tracking results and statistics.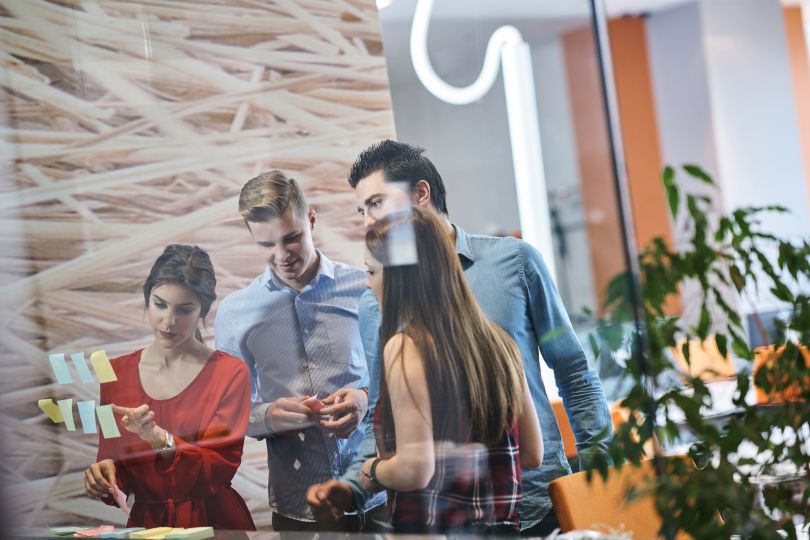 Location: Boulder
Founded: 2014
What they do: Adistry is a marketplace for publishers and advertisers to buy and sell ads. With solutions specific to publishers and advertisers, Adistry provides a digital media management kit to keep track of leads, sales, content, campaigns and more. The marketing company also features a marketplace with a focus on the cannabis industry, enabling budding companies to generate revenue and navigate the challenges of advertising cannabis products.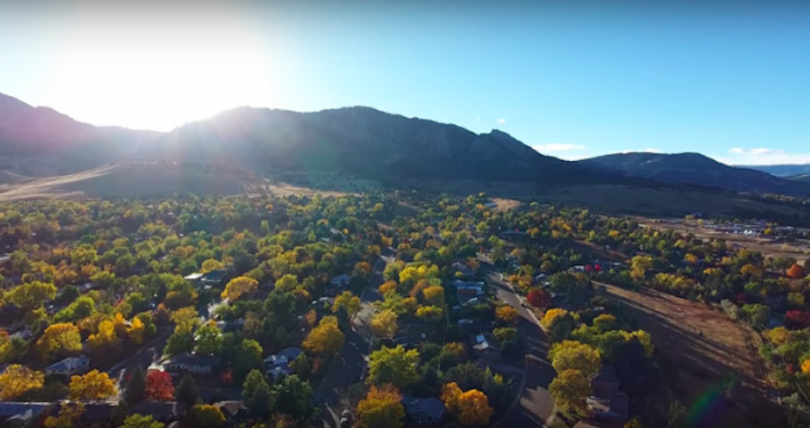 Location: Westminster
Founded: 2016
What they do: The Caelus Camera uses aerial and ground footage via drones for promotional videos, weddings, commercials, events and landing pages. In addition to capturing and putting together video, the company provides marketing services to target audiences and analyze the impact of their video content.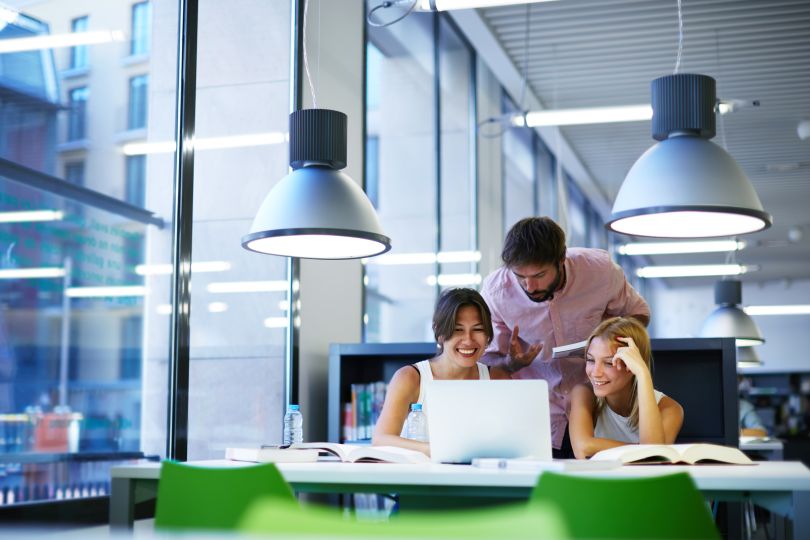 Location: Denver
Founded: 2006
What they do: Ifficient is an interactive marketing company using proprietary technology to catalyze lead generation. Operating as a data and results-driven service, their team boasts over 30 years of marketing experience and connects consumers to new brands and services through leading experiences.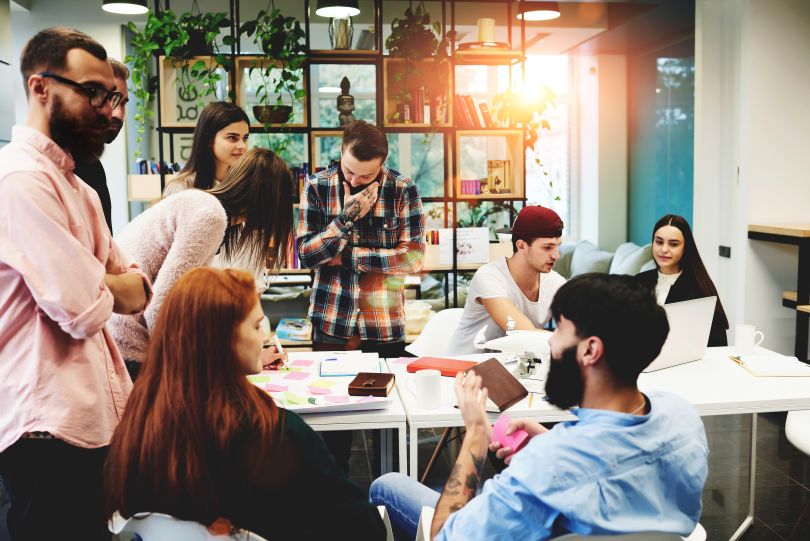 Location: Denver
Founded: 2013
What they do: Influence Technologies is creating the new age of online content through their proprietary video platform. The platform, iVX, provides relevant and personalized experiences that can be spread across multiple channels like email, SMS and social media. Influence partners with leading brands and companies like Microsoft, Ford, Camping World, Starbucks, Xerox and RE/MAX.  
Location: Denver
Founded: 2012
What they do: Storyvine provides a video platform for capturing, editing, managing and uploading video anywhere. The platform is largely used by the healthcare and pharmaceutical industry to capture patient testimonials, interviews with physicians and longer form stories about a variety of health-related topics.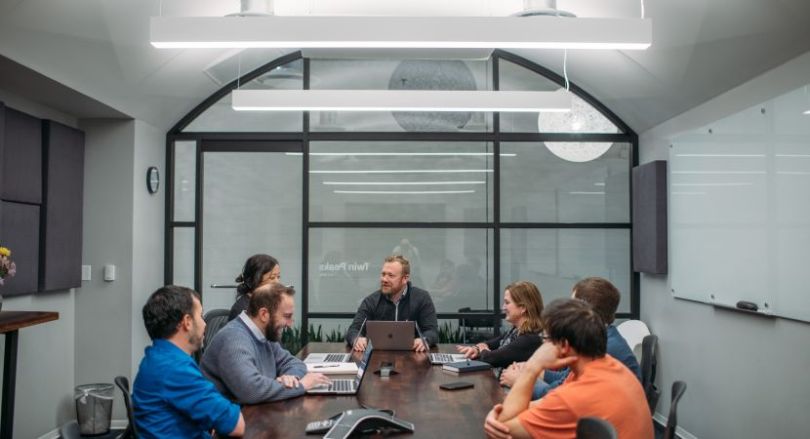 Location: Boulder
Founded: 2016
What they do: CaliberMind is a B2B customer data platform enabling businesses to connect, automate and analyze their marketing data. The platform integrates marketing and sales data, automating workflows and reporting on B2B marketing impact.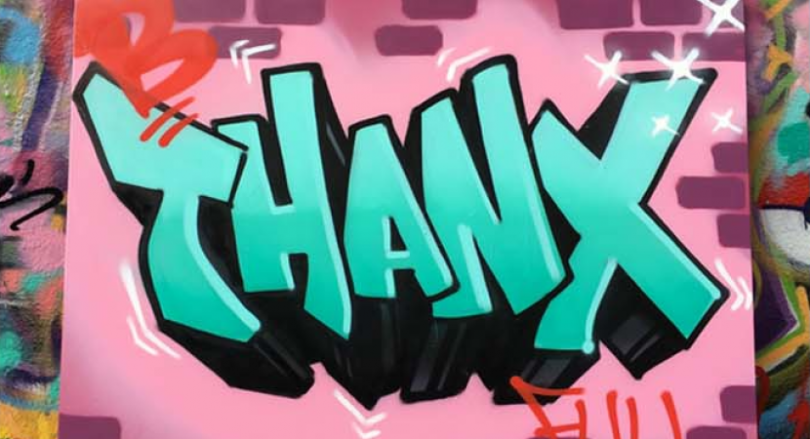 Location: Denver
Founded: 2011
What they do: Thanx, Inc. provides businesses with a simple customer relationship management system. Using loyalty and rewards to enhance retention, the system analyzes activity without extra hardware or any point-of-sale software. Features include an easy-to-use interface, fully automated campaigns, real-time feedback and quick deployment to market.