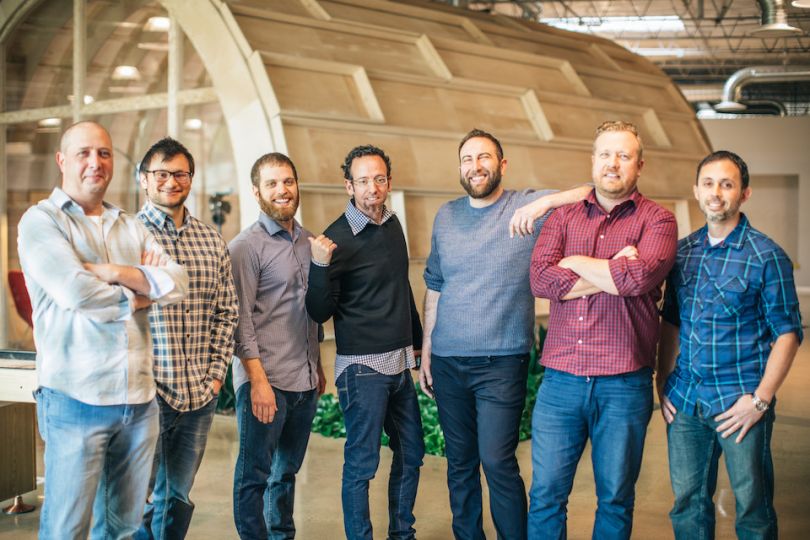 Boulder-based startup CaliberMind announced today that it raised a $3.2 million round of seed funding to grow its AI-driven marketing platform. The announcement was made at San Francisco's TOPO Summit — which brings together sales and marketing professionals from around the world — and also accompanied the launch of the company's new website and the addition of two new critical executive hires.
Chris Nixon joined the team as the new vice president of marketing, having most recently served as the EVP of marketing at Convercent. Eric Westerkamp signed on as the new vice president of sales. Both have held leadership positions in the B2B tech space and will be key for accelerating the growth of CaliberMind's customer base.
CaliberMind has been on our radar for a while now. Its B2B marketing technology leverages artificial intelligence and machine learning to help marketers unite data from CRMs, marketing automation tools, web analytics and other third-party data providers to derive meaningful insights and unlock the value all that information can provide. Using the platform, businesses can better understand the buyer's journey — and where they're at in that journey — in order to target them with emails, ads and outreach at those critical moments in their purchasing decision.
The software acts as the digital brain and nervous systems by helping high-performing marketers move past the basics of data collection."
"The software acts as the digital brain and nervous system by helping high-performing marketers move past the basics of data collection, enrichment and attribution," said CEO and co-founder Raviv Turner in a company statement. "With CaliberMind, marketers can quickly diagnose and fix core data gaps, develop a 360-degree view of target accounts, build refined campaign audiences and activate multi-channel campaigns to acquire new buyers, grow revenue and improve the customer experience."
This seed investment will allow the young company to grow the marketing, sales and engineering departments of its Boulder team. The new hires will support and accelerate the development of CaliberMind's AI and machine learning capabilities and help to expand the company's footprint in the marketing tech industry.
"B2B marketing is undergoing a major transformation," says Dan Borok, managing partner at Newark Venture Partners, in the statement. "Account-based strategies impose a new set of data requirements. This type of end-to-end marketing and sales activation that CaliberMind enables is becoming the norm."
The round was led by Newark Venture Partners and Buran VC. Prior to this funding, CaliberMind received investments from tech giants such as CEB-now-Gartner, Salesforce and Oracle executives.