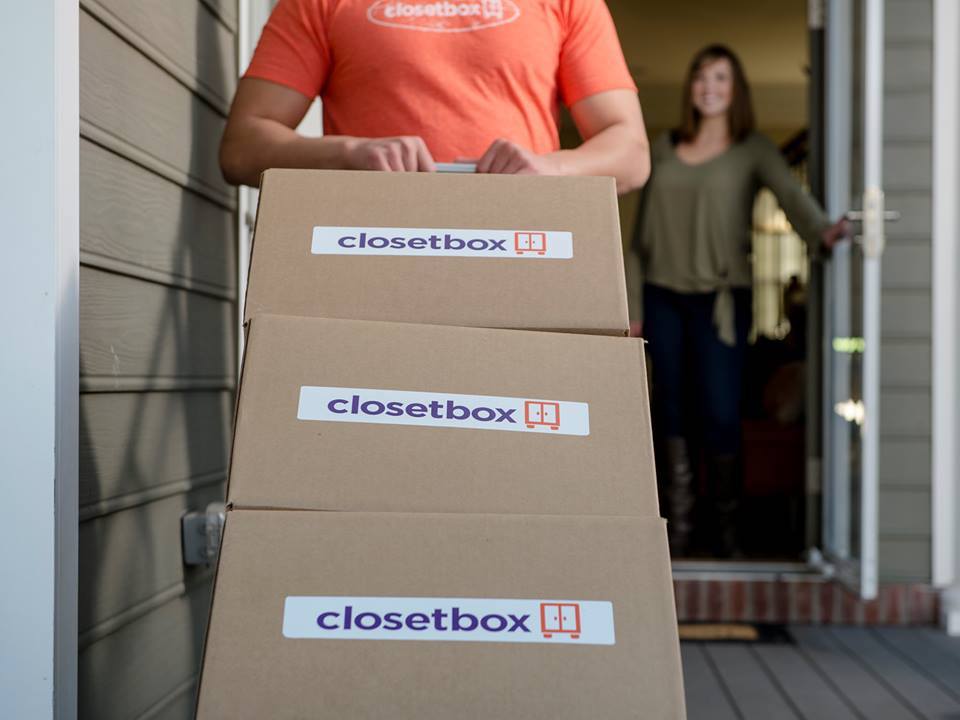 Times of transition are rarely easy, and when that transition involves moving and storing your belongings, it can — literally and figuratively — be a heavy burden. Denver-based Closetbox is on a mission to make the changes of life a little easier, and for the second time in less than a year, they've closed a major round of funding to help them fulfill that goal.
The full-service storage startup raised its third and largest round of Series A funding this week, a $7.3 million round from an undisclosed group of investors. The investment follows a year of tremendous growth and expansion for the company.
Since its first external funding in September 2015, Closetbox said it has experienced 16x revenue growth and 90 percent compounded quarterly revenue growth. It also increased the number of new cities served by 28 percent in 2017 and just recently launched in 10 new markets across the country.
Closetbox picks up, moves, stores and even returns customers' belongings by leveraging its nationwide network of professional, insured movers and secure storage facilities. Rather than handling the logistics internally, Closetbox has partnered with more than 4,000 movers and 206 storage locations to utilize their excess capacity. This enables the company to deliver fast and efficient self-storage services to consumers, at or below the cost of a typical storage unit.
There are people that need help getting their stuff to storage — not just in Denver or LA or New York City — but also in smaller markets across the U.S. "
"Relying on the existing logistics network helps us serve a customer wherever that customer may be," said CEO and founder Marcus Mollmann. "There are people who need help getting their stuff to storage — not just in Denver or LA or New York City — but also in smaller markets across the U.S. Our focus is to be able to serve any customer who seeks us out. And because we don't have to maintain a lot of overhead to serve various markets, we've been able to expand more quickly."

The company plans to use the funds to grow its user base in existing markets and build out its technology to better serve its customers. Closetbox currently operates in 88 metro areas across 38 states and Washington D.C. The latest funding brings the company's total Series A funding to date to $19.8 million.
In the year ahead, Mollmann said that the company will focus on growing partnerships and serving more people throughout the country.
"Our goal has always been the same," he said. "We're here to help people in transition and take one burden off their shoulders — and a significant burden at that — so they don't have to deal with the hassle of getting their stuff into storage. It's not the sexiest goal, but we want to be able to help as many people as possible with the heavy lifting."