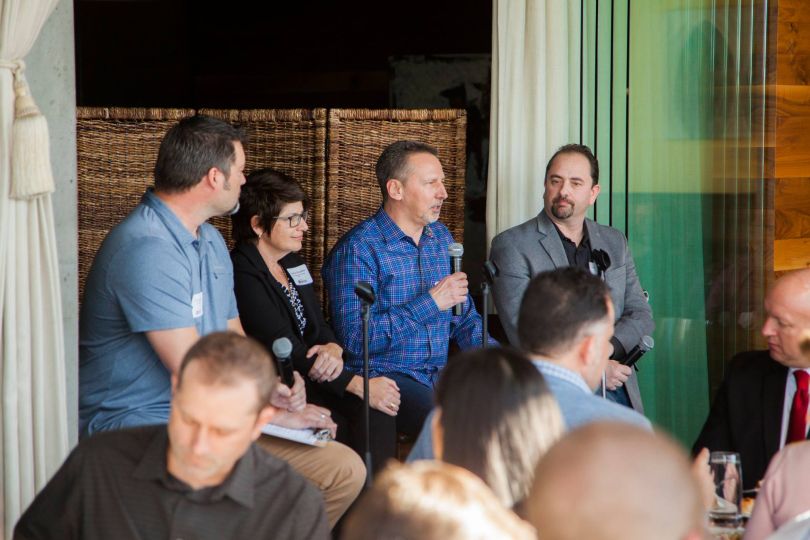 Every week, we dig through our events calendar and hand-select five events worth checking out. This week, get in the swing of 2018 with these exciting panels, conversations and workshops that will help shake the holiday slump and leave you revved up for the new year.
How to Get Marketing + Sales Talking in the Same Language, January 8 at 5:30 p.m.
Aligning the visions of your sales and marketing teams can be a critical strategy for any company. Join marketing and sales professional Scott Stransky as he shares advice and lessons learned from his ten-plus years in the industry.
Boulder Open Coffee Club, January 9 at 8:00 a.m.
Good morning, early birds! Join fellow entrepreneurs, engineers and tech professionals for coffee at the Galvanize incubator. This regular meetup, abbreviated as the BOCC, keeps its finger on the pulse of the Boulder startup community.
The Future of Design, January 10 at 6:00 p.m.
Enjoy happy hour drinks, lighting talks, a panel discussion and an audience Q&A at this event, which revolves around the question: "What does the future of design hold?" If you are a graphic designer, product manager or just love Saul Bass — you'll want to sit in on this talk.
Career Conversations: Product Management, January 11 at 6:00 p.m.
If the new year seems like the perfect time to start a new career, you'll want to attend this talk on the world of product management. The panel will discuss career paths, reveal ups and downs of the field, and embolden you with the advice you need to take the next steps in your career. Best of all, you'll have ample opportunities to network with the product professionals in attendance.
Boulder Investor Forum, January 12 at 9:30 a.m.
Calling all accredited investors in the Boulder Area! This meetup allows investors a place to discuss recent sales pitches, swap advice and develop strategy before taking the plunge and investing in a new endeavor. Note: for those in Denver, the Denver Investor Forum will take place on Thursday, January 11 at 4:00 p.m.