Despite what tech blogs might lead you to believe (mea culpa, by the way), raising money for your startup isn't a game. Securing funding isn't a "score" or a "big win" — it's actually a lot of hard work. Between building a product meriting a good valuation, figuring out how much of your company you're willing to give up, networking, researching potential investors, crafting intro emails, perfecting your pitch, networking, writing up term sheets, figuring out the best way to spend the money and more… it gets exhausting pretty quickly.
But when the paperwork is filed and the money's in the bank, it's time to celebrate. Colorado startups have raised more than $365 million so far this year, and they're not stopping anytime soon.
Among that $365 million is CyberGRX's $20 million Series B. The cybersecurity company closed the round in April with plans to expand their user base — along with their team. They celebrated with an outing at one of Denver's top party spots.
"Closing our Series B round was a nice validation of the hard work our team has put into making CyberGRX a success to date, and we celebrated with a team outing to Punch Bowl Social in Denver," said Scott Schneider, the company's chief revenue officer. "We bowled, played ping pong and enjoyed a fun evening with a team I'm extremely proud of. Of course, we know there's plenty of work to be done as a startup, and we're eager to fulfill the potential our investors see in CyberGRX, so we were back in the office early the next day, building a company that we think will do great things."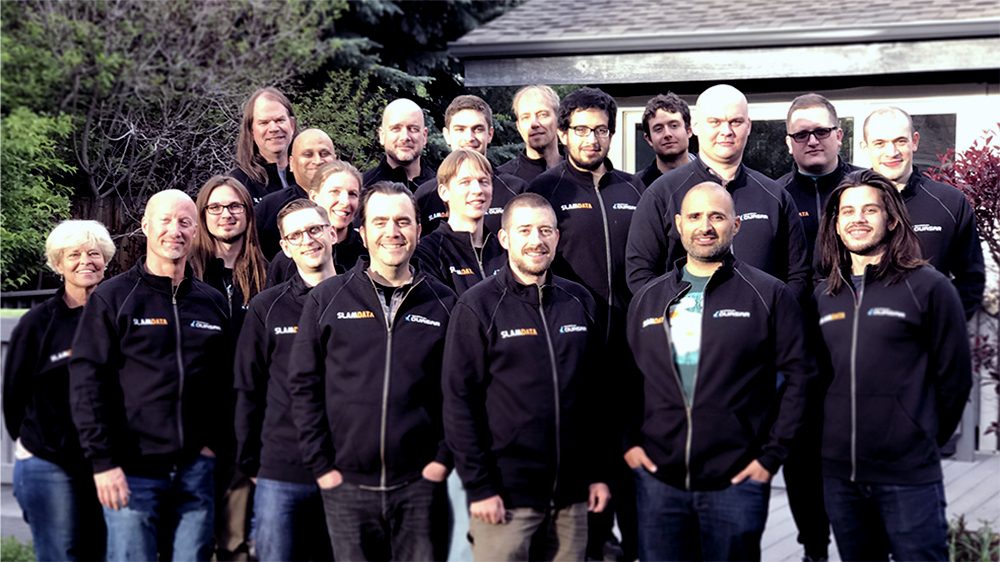 After closing a $6.7 million Series A in February, analytics company SlamData decided to celebrate once their whole team was able to get together.
"We have over a dozen team members outside Colorado representing eight countries in Latin America, the E.U. and eastern Europe," said SlamData's co-founder and CEO, Jeff Carr. "SlamFest is a gathering for team members to get to know each other better, enjoy Colorado and also continue to work and collaborate on our advanced analytics solution. SlamFest activities include team dinners, hiking in Rocky Mountain National Park and biking in and around Boulder — along with lots of work collaboration."
Photos via featured companies.
Has your company closed a round recently? We want to hear how you celebrated: tag us on Instagram or mention us on Twitter, and be sure to use the hashtag #techlovesCO.