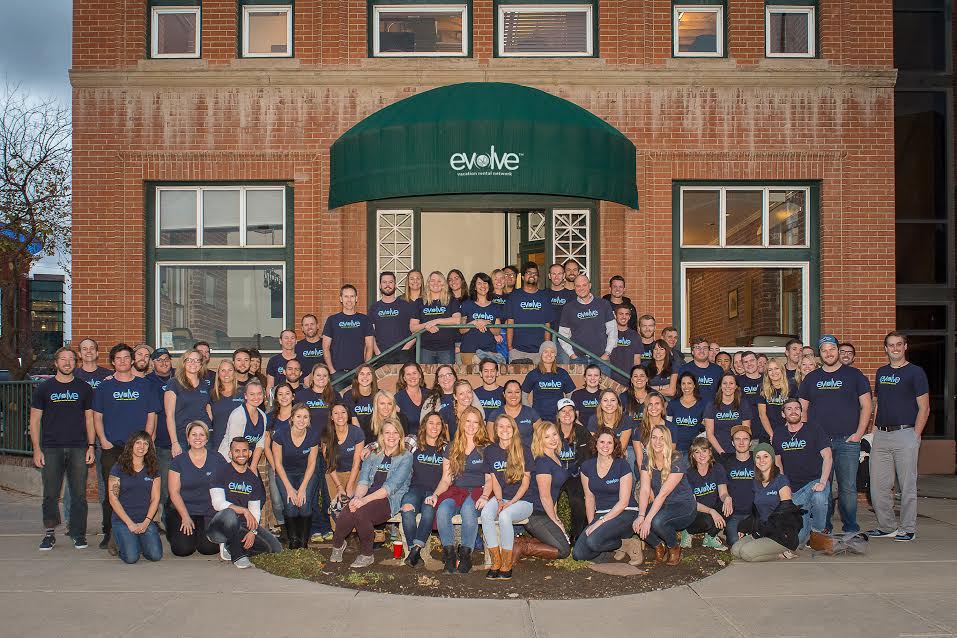 In a flurry of news, Evolve Vacation Rental Network announced today the closing of an $11 million round of funding, bringing the vacation rental management company's total funding to date to $23 million.
Evolve intends to use the funds to further advance the company's fast-paced expansion and the development of its online platform.
"We have developed a highly effective blend of service and booking performance that can be customized to meet an owner's specific needs," said Brian Egan, CEO and co-founder of Evolve in a statement. "This capital raise allows us to ensure our service is considered by every vacation rental owner — whether a veteran rental-by-owner, a client of a traditional property manager, or someone entering the market for the first time."
Hot on the heels of the funding announcement came another statement revealing the company plans to move their headquarters to downtown Denver. Evolve's rapid success has spurred tremendous internal growth — so much so that the company was forced to open a satellite office to handle the overflow. The new office will more than double their current square footage, making room for the more than 100 new employees slated to join the team in the next year.
"The new location gives us the opportunity to design a space that creates seamless communication and collaboration across all of our teams," said Adam Sherry, Evolve's co-founder and chief customer officer in the statement. "Investing in our team's creativity and talent has been a huge key to our growth thus far. When we invest in creating a great employee lifestyle for them, they pay that investment back tenfold in the experience they deliver to our customers."
Since its founding in 2011, Evolve has grossed over $150 million in bookings, and in the last year has doubled the number of properties under its management. Such growth has positioned Evolve as an attractive venture for investors. The latest round was led by funds and accounts advised by T. Rowe Price Associates, Inc and included participation from Annox Capital, Allen & Company LLC, and PAR Capital Ventures.
"Raising more than $10 million in one round is a benchmark achieved by only a handful of Denver-based startups each year," said Andrew Blaustein, managing director for Newmark Knight Frank, the commercial real estate firm involved in brokering the new office lease. "Combined with the caliber of the investors involved, this funding marks a significant success for Evolve and is an indication of Colorado's expanding and maturing technology ecosystem."
Image via featured Evolve Vacation Rental Network
Have any big funding news you want to share? Drop us a line or tweet us @BuiltInColorado.