Sometimes it's not about finding a job. It's about finding the job — the one that launches you out of bed with a grin, challenges you to do better and keeps you feeling inspired and engaged.
We get it. That's why we reached out to some of the top employers in Colorado tech to learn what they look for in the ideal candidate — and what they're doing to retain the best talent in their industries.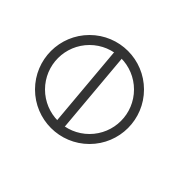 What they do: Layer3 TV seeks to bring the cable industry into the 21st century, catering to a generation who wants their media, television and entertainment right at their fingertips. Users enjoy personalized profiles, plug-and-play cable boxes and high-resolution picture quality.
The perks: Prime location in LoDo, competitive pay and opportunities for growth
Hiring tip: "For a new, innovative product like Layer3 TV, the company and customer are learning together. It requires flexible, curious and driven software engineers that can move quickly as a team to solve interesting problems. When hiring, I look for those qualities combined with technical aptitude. There's plenty of people out there with Node experience, but how many bring a sense of curiosity to work every day? That's where the magic happens," said Rick Newman, VP of engineering.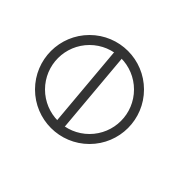 What they do: Evolve's vacation rental platform helps owners market and manage their properties and ensures travelers have a positive, stress-free experience. With over 100,000 guests to date and over 4,000 homeowners in network, Evolve is growing faster than ever.
The perks: Competitive pay, opportunity for career advancement, equity, hands-on education
Hiring tip: "As a fast-growing company, we look for candidates who are excited about disrupting our ever-changing industry," said Sara Orlino, director of people operations. "We want employees to build a great career with us. We invest in our teams and look for people who are not afraid to work hard. We take pride in our culture and hire people who resonate with our core values."
What they do: Gusto is in the business of people, not numbers. Their online HR services span everything from health benefits and 401(k) to payroll and onboarding, and the company — both internally and externally — places a serious focus on the human element of the business.
The perks: Flex vacation, parental leave, 100 percent paid health benefits, fitness stipend, free flight anywhere in the world on your one-year anniversary
Hiring tip: "Do your research, be authentic and come prepared to talk about specifics. I love when candidates provide real-life examples in great detail and can speak to Gusto's values. Providing specifics coupled with well-researched answers demonstrates a candidate's desire to succeed with Gusto," said Rebecca Alter, operational risk manager.
What they do: Peaksware creates software platforms that give musicians and athletes the tools they need to master the art of deliberate practice. They currently operate five separate brands, all dedicated to connecting creators, instructors and performers and enabling them to teach and train in activities they're passionate about.
The perks: 100 percent paid medical, fitness reimbursement, onsite gym, remote work options
Hiring tip: "Potential hires have to have the technical skills," said Barb Kauffman, director of engineering. "Once they've passed that test they also need to possess a certain quality that is a little harder to pin down — confidence without arrogance, curiosity, love of learning and someone that will fit in with our culture of respect. If you hire someone that wants to play politics or is always creating drama, their technical skills are of very little use to you."
What they do: Top Hat works with universities and colleges to develop interactive, cloud-based education tools for teachers and students. They utilize the devices most often in students hands to keep them engaged — both inside and outside of the classroom.
The perks: Free lunch and breakfast every day, gym membership or fitness reimbursement, transportation reimbursement, stock options
Hiring tip: "Top Hat's values embody everything we look for in a candidate," said sales lead Christian Conroy. "They are our mantra in terms of the skills and attitudes we use everyday to succeed in our roles: Aggressive growth, good in the woods, making profs (customers) heros, no "I" in Top Hat.
"If you're a candidate who is determined to succeed and can tackle problems head on — all the while delighting your customers with collaborative teamwork — Top Hat is for you."
What they do: GoSpotCheck helps sales teams working in the field streamline data collection and reporting to make more informed decisions.
The perks: Unlimited paid time off, 100 percent paid medical, equity, dog-friendly office in LoDo, paid parking pass, gym membership
Hiring tips: People and culture evangelist Brian Nishi shared some insider tips for landing each of their open roles.
For QA engineers: "We're looking for someone to be embedded with a dev team, building on their career in QA. You'll be responsible for writing automated test scripts and designing test plans, so don't hesitate to tell us about where else you have done this!"
For computer vision specialists: "Candidates should have a strong desire to build something new! We're looking for someone who can be a true lead and SME in computer vision, machine learning and image processing."
For technical operations analysts: "We want to find that rare breed of data hound and customer champion! Pointing out volunteer experience can make a strong argument for your empathy towards others."
For business development representatives: "Be authentic in telling us about your stories of success and failure. Tell us why you succeeded or how you learned from your mistakes, and be really specific!"
Photos via featured companies.
Want to keep looking? View all open jobs.