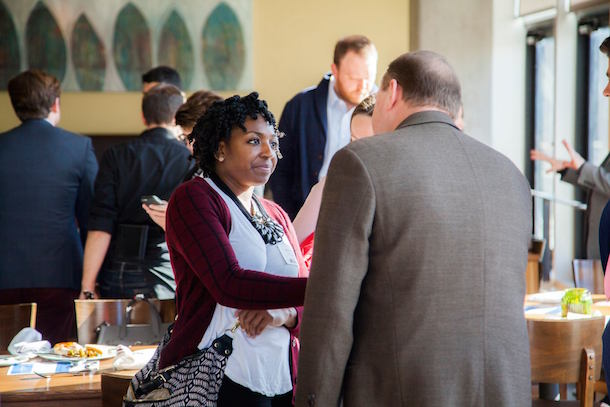 Every week, we dig through our events calendar and hand select five events worth checking out. Here's what's on our radar in the upcoming weeks:
WordPress Happiness Hour at the Denver Library, Mar. 13 at 6 p.m.
Calling all developers, designers and writers: The Denver Library will be hosting a WordPress Happiness Hour for fans of the platform to hang out and network while working on their projects. Come by the IdeaLab in the library's Community Technology Center for the festivities.
A View from the Top: Seasoned Execs discuss the Role of Product, Mar. 14 at 6 p.m.
When growing a startup, it's important to never underestimate the power of stellar product. During this fireside chat, Healthgrades' CEO Scott Booker and EVP of product management Christian Dwyer will fill you in on their experiences building successful product organizations at name-brand companies.
"She Started It" Screening, Mar. 16 at 6 p.m.
Don't let the International Women's Day celebrations fade. This week, UpRamp and CableLabs will be screening "She Started It" in Lousville. The documentary follows female founders through their entrepreneurial journeys. Plus, there will be discussion, networking and inspiration to boot!
How to Land a Job at a Startup, Mar. 22 at 5:30 p.m.
Are you ready to move fast, learn tons and build something new every day? One of Denver's many startups may be the right place for you to land your next gig. Join Built In Colorado, General Assembly and more for an insightful panel discussion.
Built In Brews at Tack Mobile, Mar. 23 at 5:30 p.m.
Tack Mobile is opening up its doors to host this month's Built In Brews. The event will be 8-bit themed, so brush up on your retro gaming skills and brace yourself for a fun-packed evening with music, beer, wine, food and giant Jenga. Be there or be square.
View all of this week's events — or submit your own — on our events calendar.