Working day-in and day-out without recognizing your accomplishments can lead to a hamster wheel level of burnout in no time. It's important for companies to celebrate team wins — and these Colorado tech companies get creative with they acknowledge success.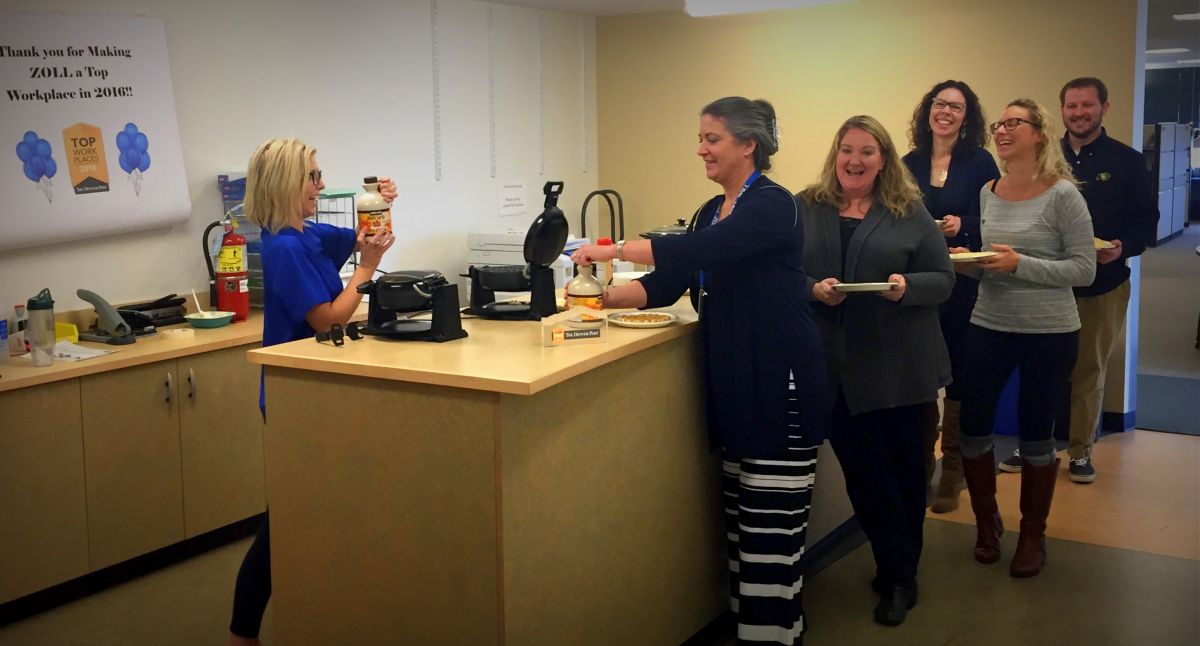 ZOLL, the Broomfield-based maker of enterprise software for healthcare and EMS personnel, has some creative ways of celebrating team wins. Recruiter Yodit Tekeste elaborates:
What's a big win you've experienced recently?
One of our big wins last year was winning the Denver Post's Top Workplace of the Year award. We've won this award for the past five years, but it still feels like a big win every year!
How do you celebrate?
To celebrate our "Top Workplaces" win, we attended an award ceremony hosted by the Denver Post. The next day, HR put together a waffle breakfast, where they made waffles and other breakfast treats for the entire company. They also sent out gift cards to remote employees.
What kinds of little victories does your team celebrate?
Our R&D group has a "team culture" award after every two week sprint for team members who go above and beyond. Team members are nominated, the team votes and the winner gets a themed Star Wars bobblehead!
Our sales team celebrates achieving their sales goals and recognizes top performers at the annual sales dinner as well as our quarterly all hands meetings. Individual sales successes are also recognized daily with a "Won Deal Alert" companywide email.
Our support team recently celebrated our excellent NPS (Net Promoter Score) by having our managers treat the team to beers and other assorted beverages.
Our ePCR team celebrated our "NEMSIS 3.4" gold compliant software award by throwing a party and giving out  "NEMSIS happened because of me!" t-shirts to team members who were involved in the process.
What other incentives do you have for employees?
We have bowl of poker chips with our core values printed on them. If one of our team members exudes these values, we hand them a poker chip! It's a fun way to show appreciation to a team member.
Employees are also recognized during our yearly award ceremony at our holiday party. Additionally, we have team celebrations where we go out to lunch, the movies, baseball games etc. when we hit weekly, quarterly or yearly goals.
How do these celebrations play into your company culture?
Celebrating wins and achievements is a vital part of our company culture. Not only does it motivate our team members, but it also inspires them to go above and beyond. Plus, it just makes the workplace more enjoyable!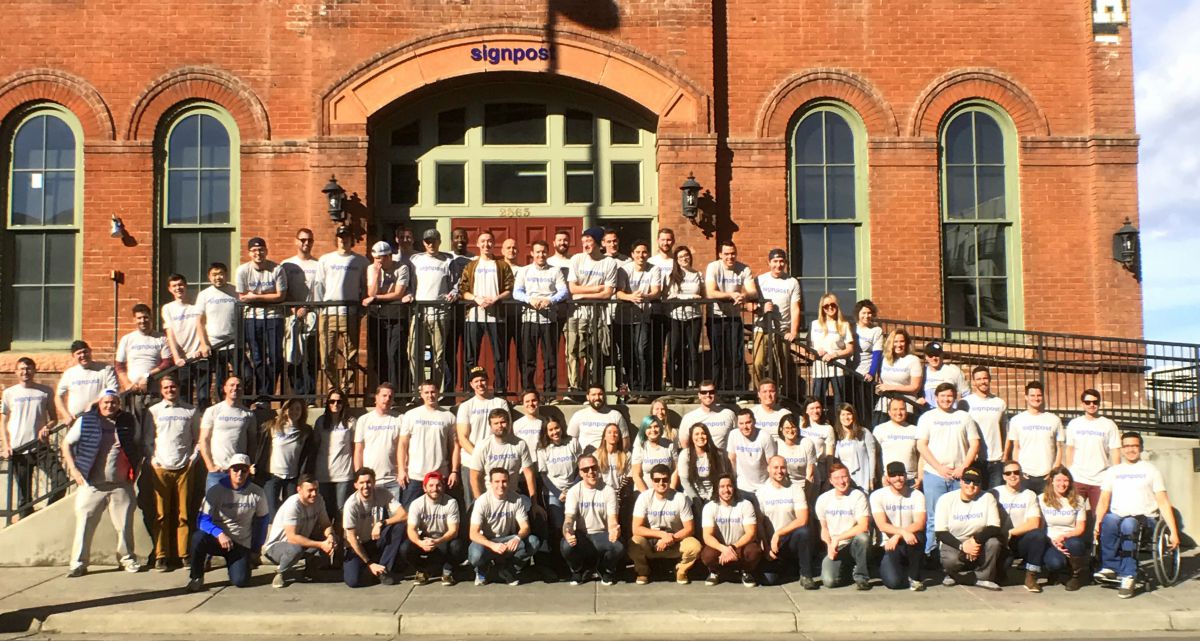 Denver-based Signpost, which develops CRM and marketing software for small businesses, has regular ways to honor employees' successes. Alex Gutierrez, associate recruiter, and manager of recruiting, Alicia Molina, filled us in on how they celebrate wins across departments:
What type of wins, both small and large, does Signpost celebrate?
Our office celebrates customer success through shared testimonials during our monthly all company meetings. Top employees attend Legit Big Dog once a month — it's a day as a group of their choice (skiing, golfing, breweries, etc.) Big wins are the President's Club — trips to Mexico, Jamaica, Dominican Republic, etc.
Do top performers receive something in addition to bragging rights?
Those who are our top reps for the month get to open the beer keg at 1 p.m. during two Fridays out of the month. We also buy them lunch of their choice on the other two Fridays of the month, and they get to leave at noon on any day of their choice one time within that month.
What other incentives do you have for employees?
We also have the monthly Signpost award that goes to one individual from any department, chosen by the team. This is one person that has gone above and beyond in their role to uphold our five core values: we fight for small businesses; we focus on impact; we act like owners; we make our own luck; our team wins.
The winner of this award gets their name printed on our Wall of Fame and also receives a $500 Visa gift card.
How do these celebrations play into your company culture?
These wins help us create a winning attitude as well as a sense of community amongst each other. We understand that what we do is a grind; sales is not for everyone. The more we can keep things interesting and exciting, then the more our team works to reach the goals we set for ourselves every month.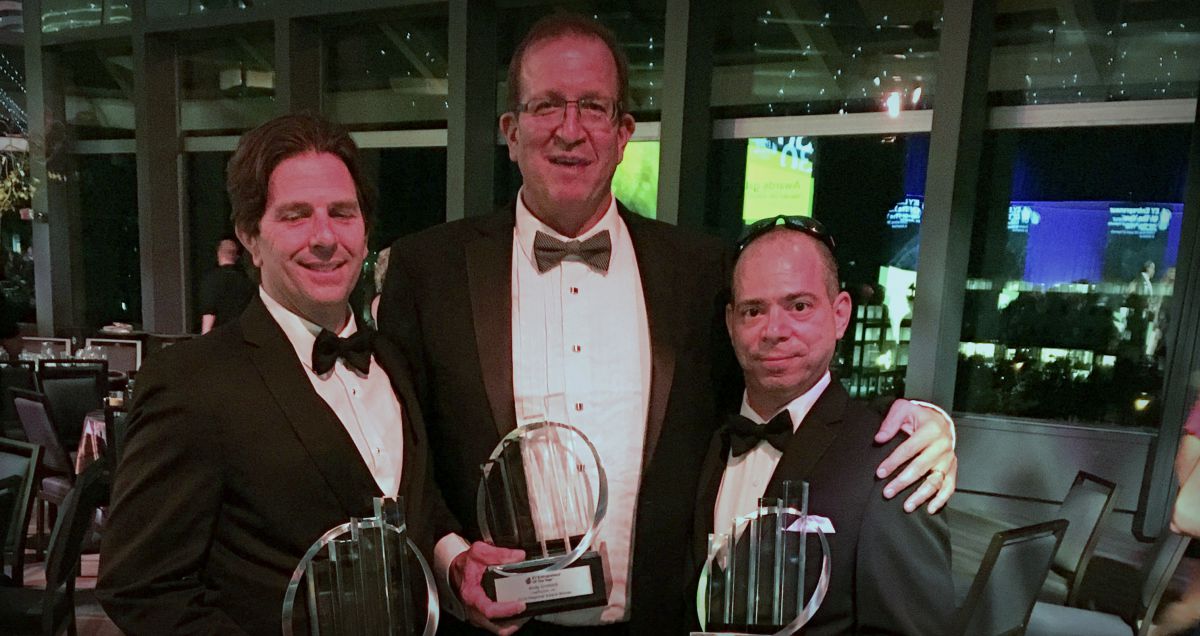 At Boulder cybersecurity company LogRhythm, achievements of all sizes deserve props. Contract manager Faith Novotny shared how the team celebrates:
What's a big win you've experienced recently?
Wendy's. The account is a large, recognizable name that is planning to address some unique and valuable use cases.
How do you celebrate?
We celebrate success in a number of different ways. With big customer wins, we typically bring in a ton of food or have an impromptu happy hour. For example, with Wendy's we brought in hamburgers, french fries and Frostys.
We also use something called You've Earned It. This is a program that allows us to send points to employees and teammates to give recognition for something they did. The cool thing is that this program allows us to give recognition for even the small things that we appreciate one another for. You can build up these points and redeem them for prizes, gift cards or company swag.
Do individual team members get any special recognition for their contributions to those wins?
Yes. For each closed won contract, the lead salesman sends an email notification out to the entire company. In this notification, the salesman gives a shout out to the other employees who were crucial in achieving the win. Everyone gets to see it and throw in any and all additional commentary.
What other incentives do you have for employees?
Each year we have Presidents Club where a member from each department is invited to fly out for a week — this year it is in the Bahamas. Sales members are also invited if they exceed their numbers for the year. If we hit our sales goals for the quarter we get a bonus as a percentage of our salaries.
How do these celebrations play into your company culture?
Celebrating success is a crucial part of our culture. We really try to make it a point to call attention to successes no matter the size and appreciate one another for our contributions. There is a big team approach so when one person succeeds, we all succeed.
Photos via featured companies. Responses have been edited for clarity and length.
Have a tip or know of a company worth covering? Email us.