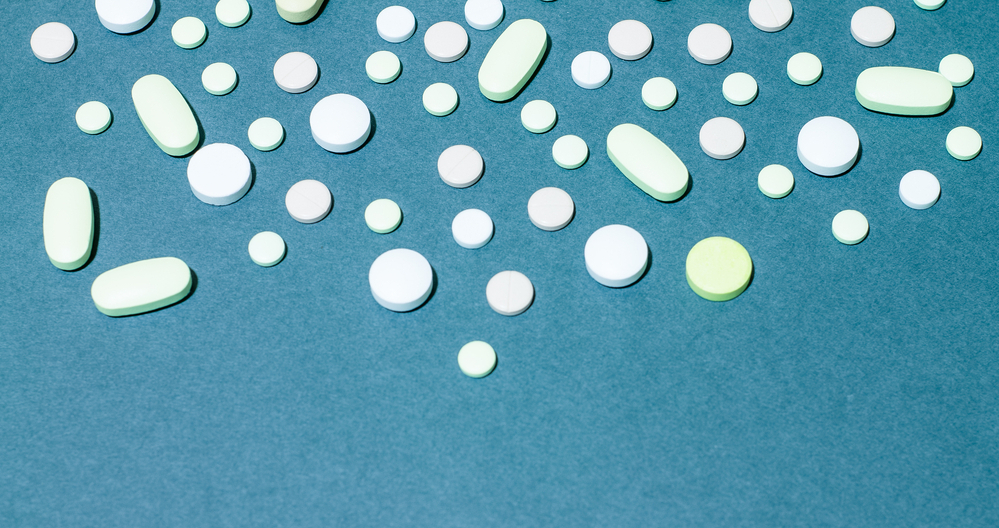 Across the country (and around the world), people struggle with addictions to opiates, from prescription medications to heroin. Thousands of people die from an opioid overdose every year — a number which continues to grow.
As more prescriptions are written, the epidemic grows more grave. For every overdose death, ten people are admitted to addiction treatment programs. Every 28 minutes, a baby is born with withdrawal symptoms, and in the United States, the crisis costs $6,000 per second to address.
"That's just the tip of the iceberg," said Bob Goodman, CEO and co-founder of RxAssurance, a Denver-based startup using tech to tackle the opioid epidemic head-on.
Along with the statistics mentioned above, Goodman said doctors write 259 million prescriptions for opiates every year.
"That's enough for every adult in the U.S. to get a full bottle," said Goodman.
In response to the crisis, the federal government has responded by issuing guidelines telling doctors how they should be properly prescribing these medications.
"The prescribers don't have the tools to be able to properly prescribe on the front end as well as track their patients to make sure they're abiding by the guidelines the doctors give them," said Goodman. "You can't blame the doctors; they prescribe pain medication because their patients are in pain. The issue is that these pain medications can become addictive."
In 2013, Goodman and his co-founders, Chris Ennis and Rob Valuck, started RxAssurance to address medications of another kind.
With extensive backgrounds in tech, healthcare and substance abuse, the team set out to optimize experiences for patients taking heavy-duty medications for depression, anxiety and other behavioral health issues.
Two years ago, the team — which now has seven people — decided to take what they had learned in the behavioral health space and apply it to the opioid epidemic, creating a product called OpiSafe.
OpiSafe works as both a provider dashboard and a patient engagement tool. From the provider perspective, the app gives doctors access to massive amounts of patient data, like what prescriptions people have taken, how many doctors they visited to get those prescriptions and other medications the patient might be taking that might cause dangerous interactions. This information is typically available through a state run "prescription drug monitoring program," or PDMP, database.
"A very low percentage of doctors are accessing this information because it takes a long time, the information is hard to read and digest," said Goodman. "We bring patient information through the system in 15 seconds and display the data visually so doctors can easily see what it means."
OpiSafe also combines PDMP data with toxicology lab reports from the company's lab partners. This information allows doctors to see where patients might be violating a prescription agreement. From information in the lab reports, doctors can see if a patient is taking their medications or using other substances they might be restricted from using, like alcohol, marijuana or other medications.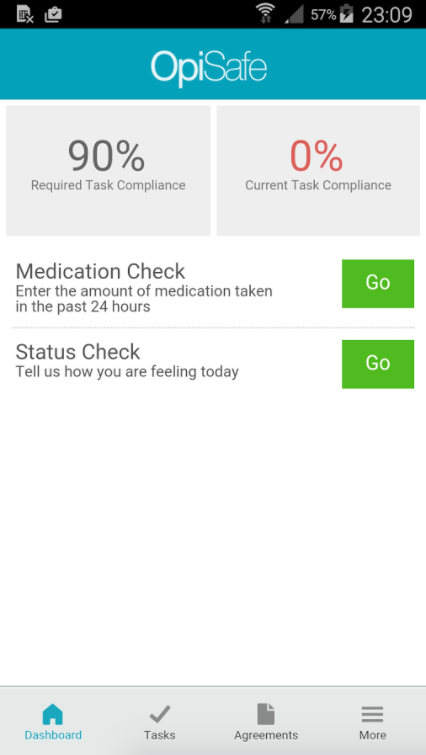 Doctors who use OpiSafe with their patients typically have a meeting where they explain the patient app and how to take regular assessments. The app prompts patients to check in and share information such as how they're feeling and how much medication they've taken in the last 24 hours. The patient's medication agreement is also accessible via the app so patients have a clear understanding of their responsibilities.
A patient's engagement with the app gives the provider some insight as to how the patient's doing. Combined with the other data OpiSafe provides, the app gives providers a more complete picture than the traditional check-in every three months.
For some people, this intense monitoring of patients can feel like adding a burden to people who are already in extreme pain, but Goodman argues it's a necessary step to preventing addiction.
"It's nothing against the individual," he said. "It's a physical issue that occurs when people take opioid medication. Their body tends to duplicate receptors, which makes them want more opioids. It's an illness that needs to be treated."
And, without proper monitoring and checking in, patients can end up in dire circumstances.
"The issue is also that [if] patients who are getting it on a prescription basis… lose the ability to get a prescription, they turn to heroin," said Goodman. "It's more available and much cheaper. There's a huge issue with the transition of people who start off on prescription medications, become addicted and then move to heroin."
Goodman said OpiSafe is gaining ground quickly among providers, aided by the company's partnerships with labs, who work closely with doctors. Three months ago, OpiSafe was only available in Colorado; now, it's in 41 states, with more than 5,000 patients in the system.
Goodman said because they're generating so much data through the app, the company hopes to one day make the jump from SaaS to Big Data. They want to be able to take raw data, apply analytics to it and provide it to employers, universities, pharmaceutical companies and governments to help all stakeholders ensure patients are using the medication correctly and stopping when they no longer need it.
"If we could provide a tool that helps their prescribers get patients back to work sooner and back to productivity sooner, then they're gonna be saving money," said Goodman.
Photos via RxAssurance and the Google Play store.
Have a tip or know of a company worth covering? Email us.