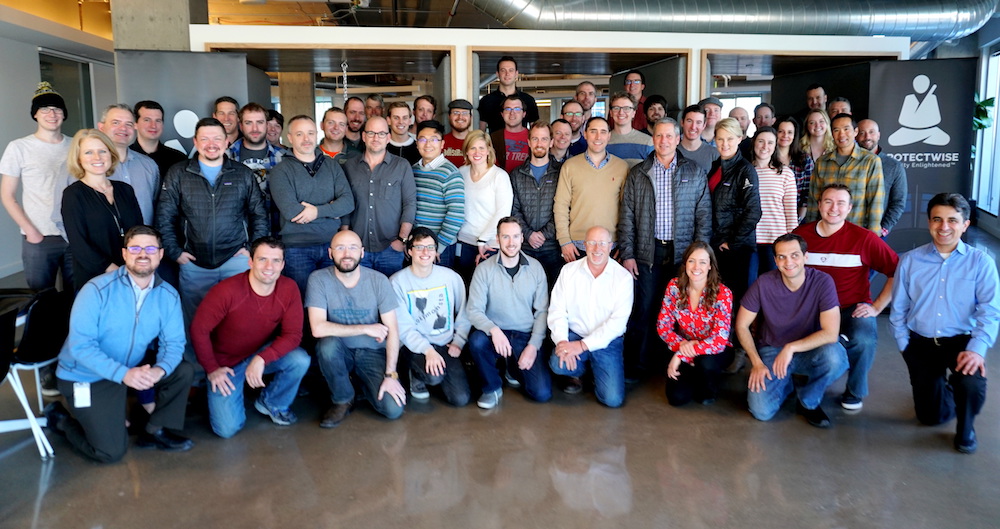 Denver cybersecurity company ProtectWise announced today they've closed a $25 million Series B. Investors included Arsenal Venture Partners, Top Tier Capital Partners, Tola Capital and others. The company plans to use the funding to further develop their flagship platform, the ProtectWise Grid, and to add to their team.
"At roughly 70 employees today, we expect to grow to 100 by the end of the year — adding to virtually every function across the company talent who can help us expand our footprint in traditional enterprise security, cloud and industrial control environments," said Vice President of Marketing Shelli Strand. "ProtectWise hires on three guiding principles: Culture, passion and the ability to get it done. We're also keenly focused on building out our talent here in Denver, which is a hub of cybersecurity we're proud to be a part of."
ProtectWise's platform shifts network security to the cloud, acting as a "security camera" for an enterprise-level customer's network. They protect their customers from malicious internet actors who seek to steal intellectual property and banking information and to impact reputations for political gain. The ProtectWise Grid monitors and records network traffic and provides alerts and analysis on its user dashboard.
"ProtectWise embraces the cloud form factor to deliver greater visibility into threats through an immersive visual presentation that's second to none," Scott Chasin, CEO and co-founder said in a statement. "This new funding is testament to the tremendous market potential for a utility model in enterprise security. We are also proud to add to our Board of Directors Jay Leek, whose exceptional leadership and guidance in the security community will be a huge benefit as we grow our business."
Founded in 2013, ProtectWise spent years in stealth before coming out in 2015. The company has raised more than $67 million to date.
Photo via ProtectWise.
Have a tip or know of a company that deserves coverage? Let us know.