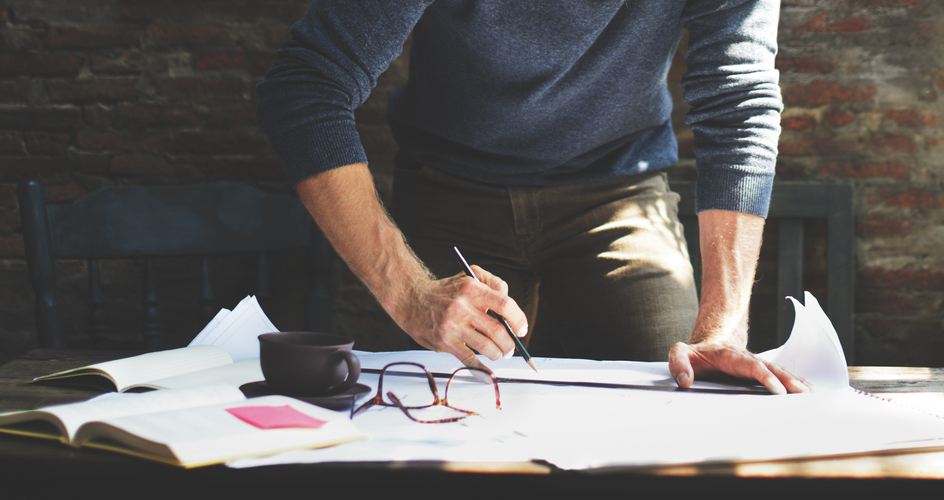 Building a brand is no easy feat. After all, a company's brand identity might as well be the company itself. It's how we recognize, relate to and recommend nearly everything we use in our day-to-day lives.
Making the decision to rebrand can be just as much of a challenge. Will it hurt the company's brand equity? What if people don't like the new look? What elements should stay, and which should go?
We spoke with five members of Colorado's startup community about their recent rebranding efforts to learn how they decided to rebrand, what changes they've made and where they're headed next.

Responses provided by Willy Ogorzaly, CEO
What does Lawbooth do?
Lawbooth.com syncs with attorneys' calendars to make their empty hours available online for both new and existing clients.
How would you describe your old brand?
Our first brand was Congo.io, which stood for "Consultation on the Go." Early on we had huge dreams to become the global leader of all types of online consultations, hence the broad branding and the globe in our logo.
Why did you choose to rebrand?
We had many reasons to rebrand, and even more advisors encouraging us to rebrand — including our largest investor. The main reasons were related to our recent pivot, our inability to acquire congo.com and the confusing connotations associated with the war-torn Democratic Republic of the Congo. Firstly, we eventually honed in our vision to exclusively connect attorneys with new clients online, and we wanted a brand that aligned with our new vision. Second, when we finally reached out to the owners of congo.com to negotiate a purchase price, they asked for $750,000, which is absolutely nuts. Instead, we figured we would spend less than $5,000 to find a name that was associated with legal, available as a .com for less than $3,000, had strong trademark protectability and made sense to our users.
How would you describe your new brand?
Our new brand is a mashup of the words "Law" and "Booth." The booth symbolizes a stall in a marketplace, and we were able to purchase LawBooth.com for only $1,780. Our brand is still evolving. We're moving toward much more professional branding — updating our logo and eliminating the cartoony designs on our website and marketing materials. We're asking people to vote on their favorite logo from our top 4 choices right now.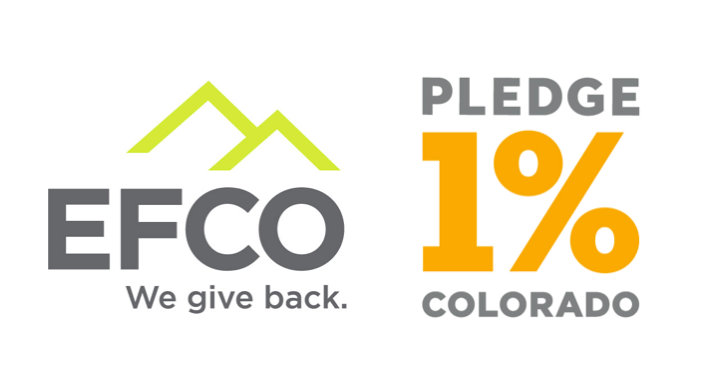 Responses provided by Morgan Rogers McMillan, Executive Director
What does Pledge 1% Colorado do?
Pledge 1% Colorado is a network of Colorado entrepreneurs who share a common commitment to giving back to their communities.
How would you describe your old brand?
We were formally the Entrepreneurs Foundation of Colorado (EFCO) and had a narrower scope of work focused only on equity and annual profit commitments from early stage companies.
Why did you choose to rebrand?
In 2014 EFCO partnered with Salesforce, Atlassian and Rally for Impact to launch a globally-scaled version of our Colorado-based program. Pledge 1% included pledges of early equity and annual profits, but also pledges of founder equity, employee volunteer time and product. EFCO recognized an opportunity to better align our goals with a global movement that includes more than 1,000 startups giving back — and the broader pledge options are more inclusive, meaning more companies can participate. We rebranded as Pledge 1% Colorado earlier this year.
How would you describe your new brand?
Pledge 1% Colorado is a local network that's part of a global movement to change the world through startup philanthropy.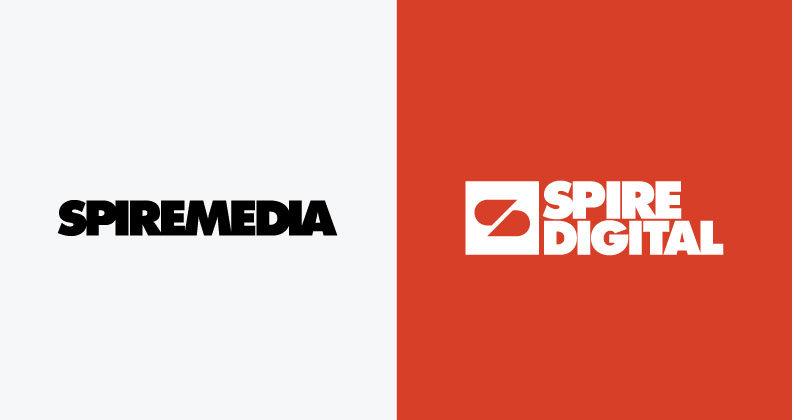 Responses provided by Adam Hasemeyer, VP of Business Development
What does Spire Digital do?
Spire Digital is a Denver-based digital product development firm that transforms business through technology and design. The firm has provided strategic consulting, software development, user experience design and DevOps to the world's top companies for the past 18 years.
How would you describe your old brand?
When Spire was founded in 1998, what we do was referred to as "new media" or "multimedia." A name like SpireMedia was perfect, both descriptive and cutting edge.
Why did you choose to rebrand?
As time progressed, the term "media" lost its luster and relevance in relation to web software development. Our name was confusing and misleading. People thought we were a PR firm or an ad agency or a magazine publisher. Plus, Spire had grown into a serious technology consultancy, far from the world signified by "media." It was time for a change to a term that better fit who we are today in the language of today.
How would you describe your new brand?
"Spire" had a great deal of brand equity, so we kept it. We swapped out "Media" for "Digital," which was more clear, modern and meaningful. We also redesigned our logo and color palette to be a more modern extension of our well-established brand image. And we dropped the "two word, no space," which was so so hot in the nineties, but not so hot now. It's been about a year since we became Spire Digital and we've nearly doubled our annual revenues and tripled our profits. What's in a name? Apparently a lot!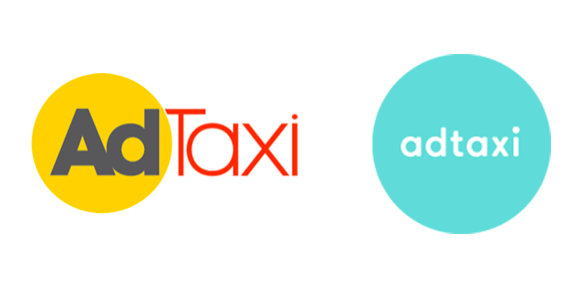 Responses provided by Meghan Tawney, Sr. Marketing Manager
What does Adtaxi do?
Adtaxi simplifies digital marketing for businesses everywhere.
How would you describe your old brand?
We are rebranding from AdTaxi Networks to Adtaxi to better serve our clients and to better communicate the many new products and services we offer.
Why did you choose to rebrand?
In addition to name, logo and color palette changes, the rebrand included a re-designed website that showcases to potential customers how Adtaxi simplifies digital marketing in an increasingly complex digital media landscape. We launched AdTaxi Networks 2010 with a handful of staffers. Today, with hundreds of employees in regional offices across the country, we're one the industry's thought leaders, providing best-in-class comprehensive digital marketing services across programmatic, search, social media, email and native advertising channels. With this rebrand, we want to showcase how we simplify digital marketing in an increasingly complex digital world.
How would you describe your new brand?
Adtaxi is a client-centric digital organization that brings scale, precision, and sophistication to digital marketing. Leveraging the belief that people matter as much as technology, we help advertisers solve complex marketing challenges with custom, performance-driven solutions.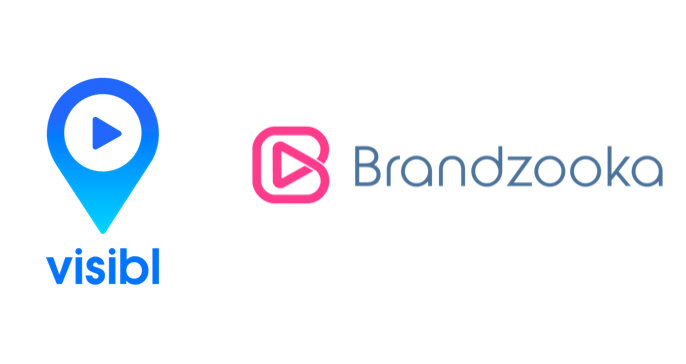 Responses provided by Arlynn Memsic, Director of Marketing
What does Brandzooka do?
Brandzooka is a self-service video advertising platform that allows businesses and agencies of all sizes to put their videos in front of their exact target audience across millions of sites online.
How would you describe your old brand?
We started as an idea on a napkin in 2015. Having a name was almost an afterthought. When it came to naming our early-stage, MVP-level product, we chose a plain, yogurt type of name — Visibl. It was not particularly offensive and it made sense at the time because we didn't really know what the final product or customer were going to be — and we didn't know the relationship between the two.
Why did you choose to rebrand?
We recognized that there was a gap between the name of the company and the connections between customers, the product, and its outcomes. Our Founder and Chairman, Alex Bogusky led the rebrand concepting process, from the new brand's name, identity, logos and website. Most of his time is spent bringing leadership to UI and product features, but he saw the need for the rebrand so he put on his Creative Director of the Decade hat back on to lead the effort.  
How would you describe your new brand?
We looked at what we actually provide for our customers, the problem that we solved for them at the end of the day, and that was brand awareness and access. From that, we knew 'brand' had to be in the name. We also knew that we take video that is wasting away online and being seen by no one and get it right in their target customer face's... hence the bazooka reference.
Photos provided by featured companies. Responses edited for length and clarity.
Know of another cool Colorado startup rebrand? Tell us on Twitter or Instagram: @builtincolorado.