With rising temperatures and a late-setting sun, it's clear we're at summer's peak. And if summer's good for anything, it's bringing people together to enjoy the outdoors. Friends, families and even coworkers gather during these glorious days to soak up the sun — including members of Colorado's startup community.
From tubing to work to hosting an epic crawfish boil, these Colorado startups celebrate summer right: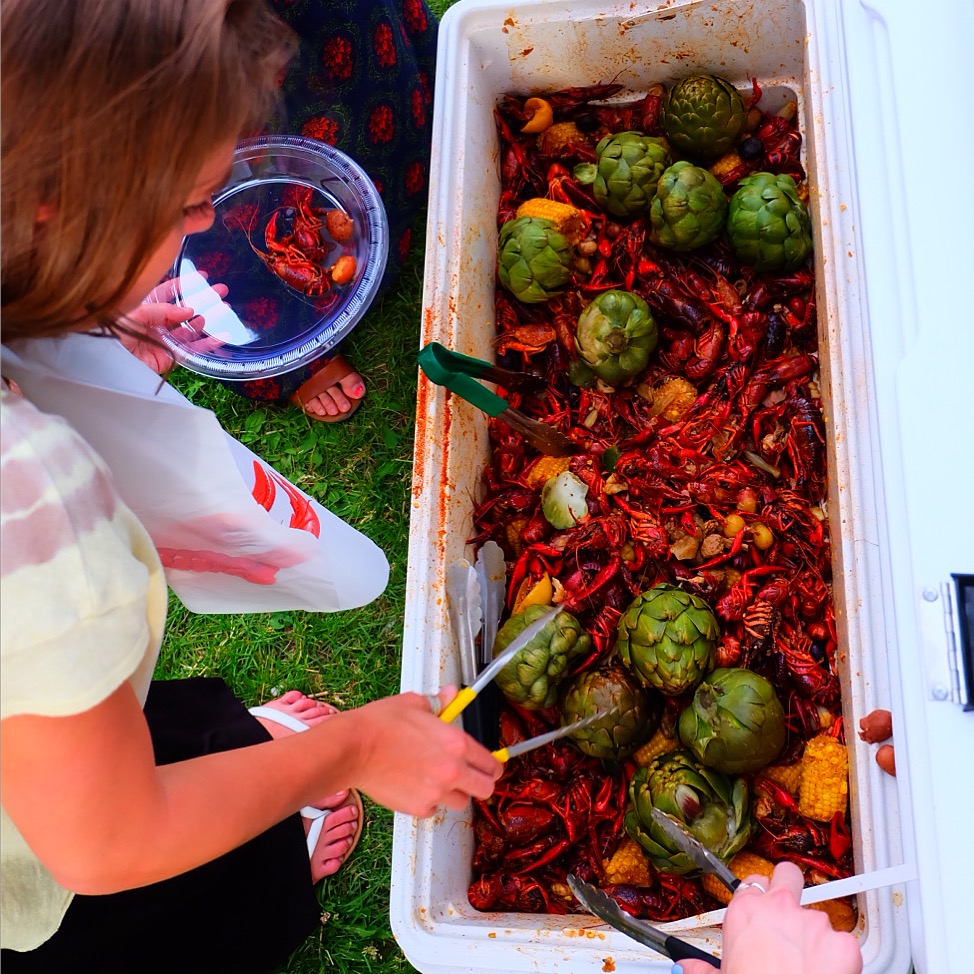 "As the in-house cooks for Stack Overflow, when time came for the semi-annual sales dinner we could think of nothing better to do than a good old-fashioned crawfish boil. We rented the Fleming Mansion at Platt Park and ordered up 150lbs of Louisiana's finest mudbugs. We had a blast hanging out, eating crawfish, playing volleyball and celebrating sales milestones." — Cory Neal, Chef, and Alex Taylor, Pastry Chef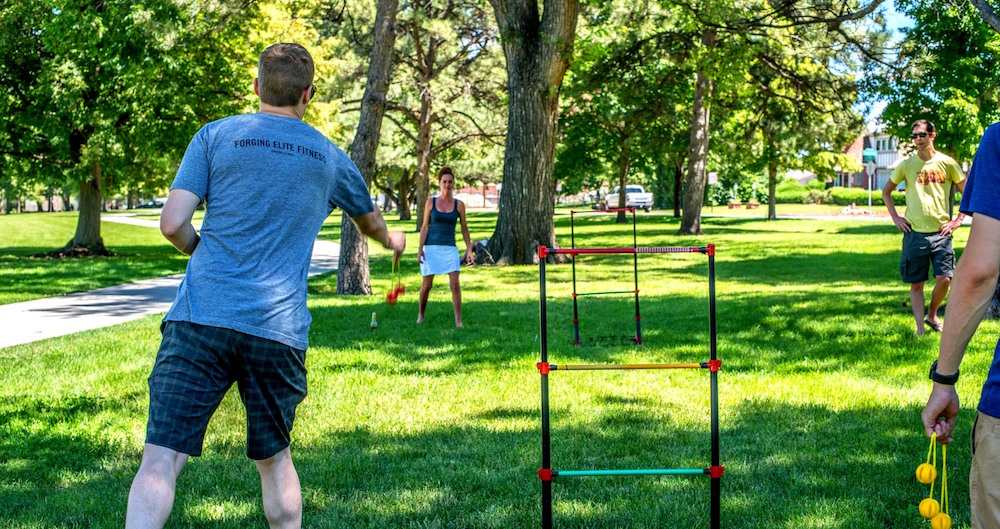 "In the summers, we love to take advantage of the outdoors! So far we've done a 5K this summer: the International Hearing Dog Inc.'s Walk, Run & Wag 5K, where one of our very own, Sara Scarim, won 2nd place overall for the females. We're also looking forward to hosting our second annual summer picnic where we can get together outside of work with our families and friends. Doing something physical outdoors is a great way to build friendships, while breaking bread together brings us closer as a Tack family." — Leilani Rose, Community Director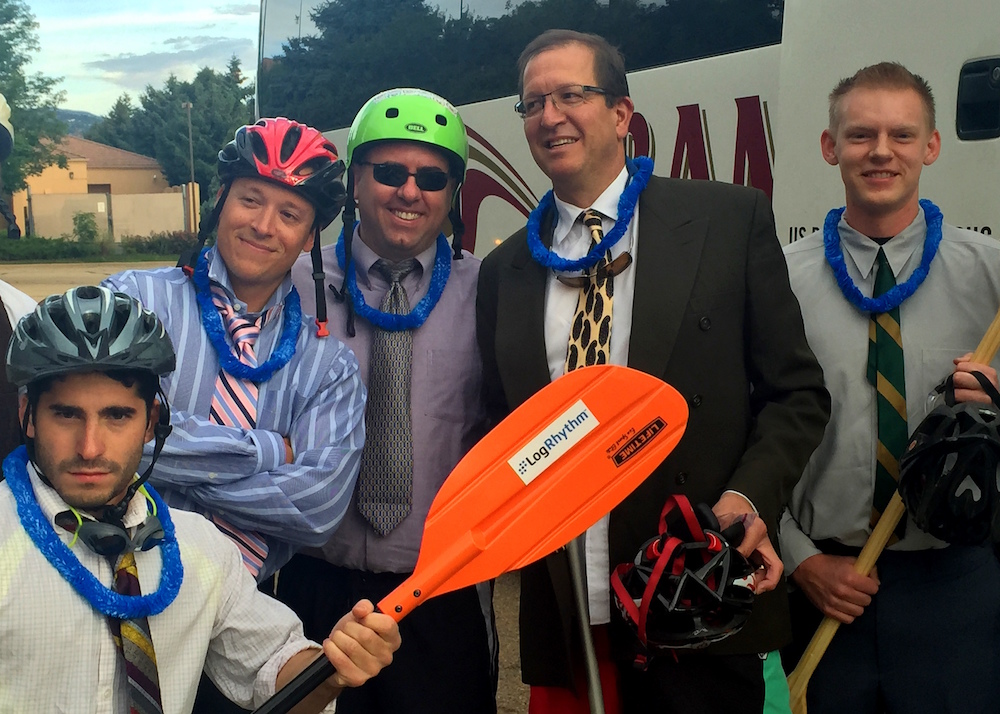 The LogRhythm team gets super into Boulder's Tube to Work Day, even sponsoring the event and chartering a bus for anyone who wants to participate. "This was started by a couple of Boulder locals years ago," said recruiter Tyler Sparks. "In 2014, [LogRhythm CEO] Andy Grolnick caught wind of this and we participated that summer. It wasn't a big hit then; only about 40 people total — 10 of whom were from LogRhythm. In 2015, we sponsored it and there were over 200 people — 80 LogRhythm employees — that hit the creek."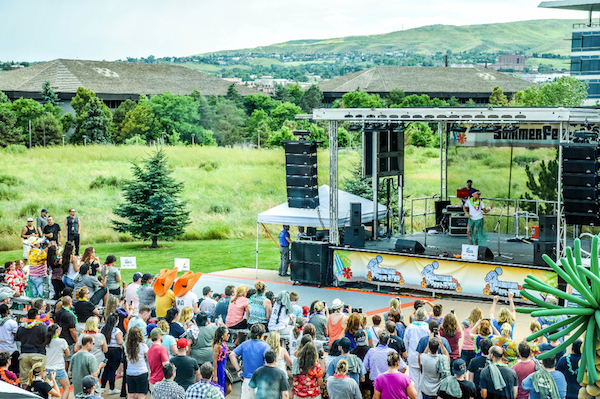 "HomeAdvisor celebrates summer with SummerFest! SummerFest No. 1 celebrated our 15th anniversary, and each year since, it's grown bigger and better. Imagine it: a retro arcade and Skeeball lounge in the café. A giant stage for live music and a lip sync contest. A stand-up paddleboard and kayak pool. An obstacle course, a dunk tank, food trucks and a beer tent — all in the parking lot on a Friday afternoon. Now that's celebrating summer!" — Tanya Jones, Manager, Corporate Recruiting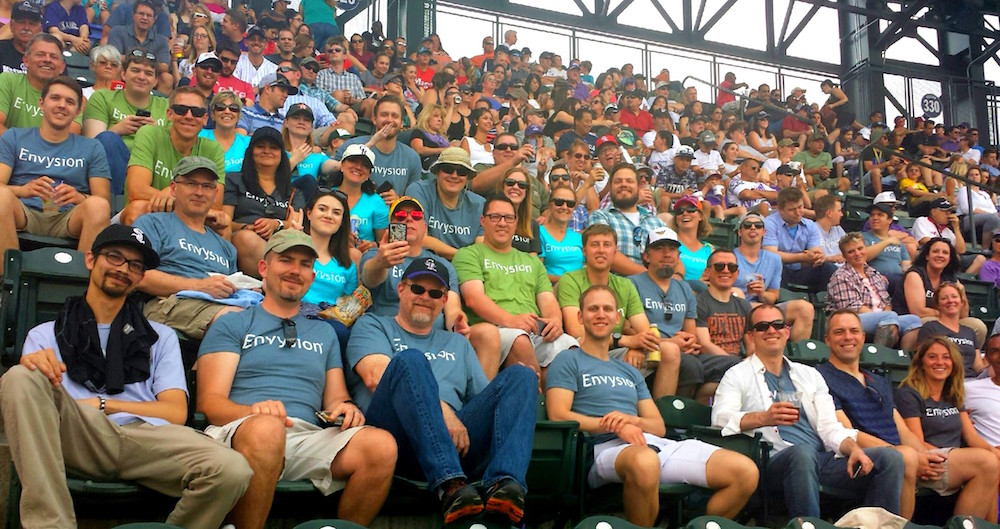 Instead of only celebrating in the summer, Envysion hosts quarterly events for their employees. For Q2, the team all enjoyed a Rockies game together. In September, they'll host their own version of the Office Olympics. "We rent out a local park, take the afternoon off to enjoy catered food, beer and some friendly competition," said HR Generalist Caroline Ebelhar. "It's an awesome event for our employees to come out and show us their mad skills in tug of war, water balloon toss, dizzy bat relay, Name that Tune / Movie Quote, lawn dart toss and many other games.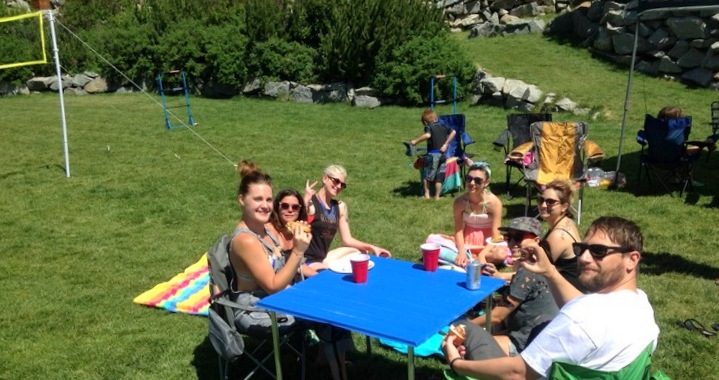 "The team at newmedia has an annual summer retreat to Grand Lake. We love to camp-out, grill-out and soak in beautiful Colorado. The Grand Lake getaway is an opportunity to get out on a boat, relax, eat great food, share a few beers, bond and work on our base tans." — ​Julianne Harmon, Talent Acquisition Manager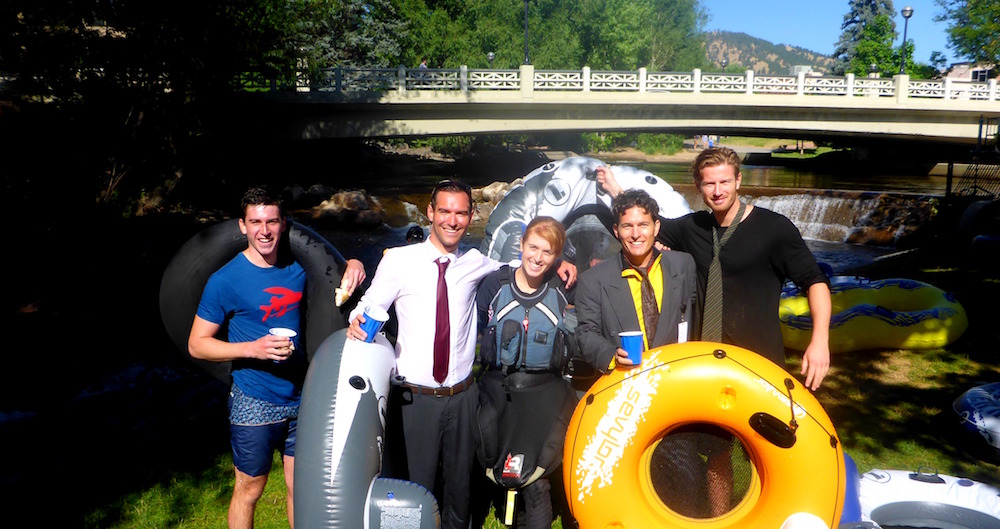 "Whether we're running, biking or even tubing to work, Tendrilites take summer by storm. We brave the Bolder Boulder, tackle 14ers, knock off early for happy hours and rock out at Red Rocks as often as we can. Our summer barbecues and annual party at the 'Boulder Rez' are second to none. There's nothing like Boulder in the summer, and we certainly make the most of it." — Chris Black, COO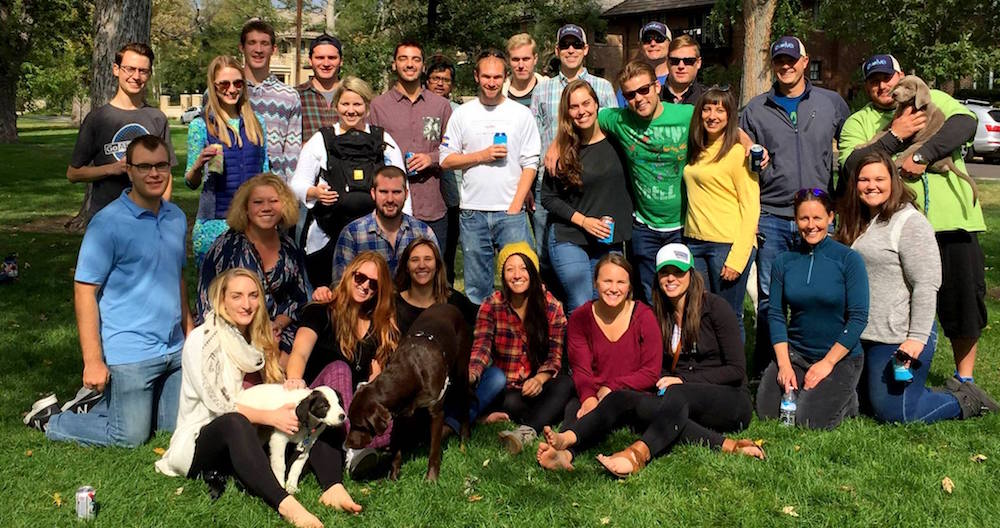 "Every year, Evolve Vacation Rental Network hosts a picnic for Evolvers and their families (including those tiny people who are early in the stages of evolving into adult humans.) Last year, we took over Washington Park, but this year we've grown so much that we have to find another park capable of hosting over 100 employees and their families! Currently, Berkley Park and Cuernavaca Park are duking it out for the privilege of watching us play bocce ball and croquet while eating delicious barbecue. Early in the summer, we had our annual trip to Coors Field to watch the game from the sky box." — Alysa Fritz, Talent Acquisition Coordinator
How does your company celebrate summer? Tweet us or tag us in a photo on Instagram: @builtincolorado.