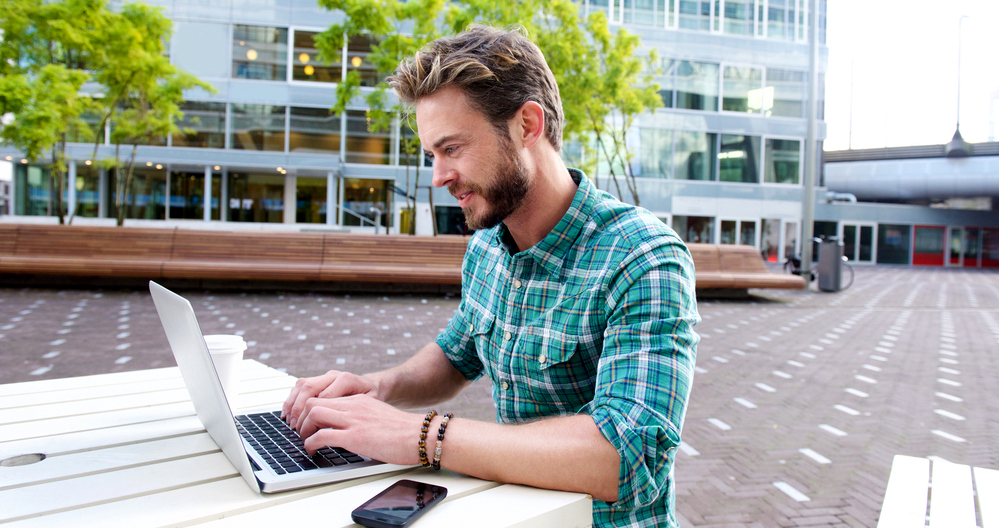 As the weather grows more and more beautiful, all of our heads turn toward the outdoors. While some of us are lucky enough to be at a company with a "work wherever" policy, some of us also have to spend the better part of these glorious sunny days in a less-than-breezy office.
Fortunately, many startups are starting to consider outdoor spaces in their office designs, making it easier for employees to work (and play) outside or have some fresh air flowing through their workspace.
We found five Colorado companies whose offices were designed with outdoor spaces in mind: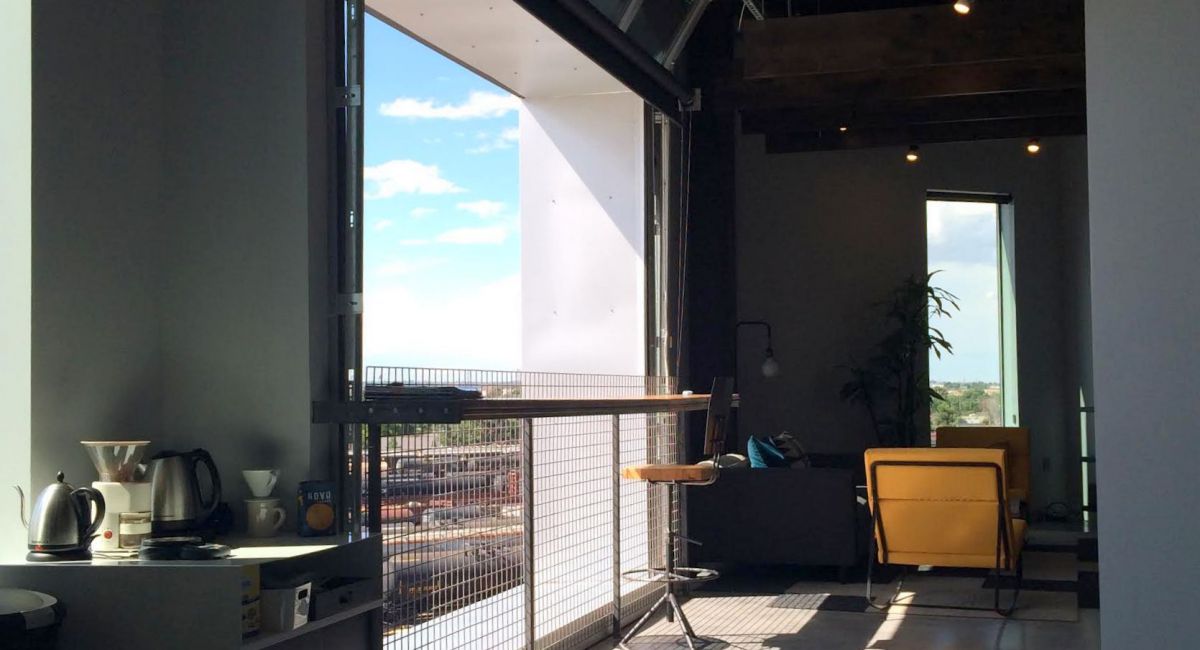 The team at Tack Mobile has been in their space in the TAXI campus for around a year and a half. Located on the top floor, their office is surrounded by garage door windows that offer amazing views of downtown Denver and the mountains. "In warmer months, you'll often find the garage doors open, and on ambitious days, a barbecue going on our balcony," said Leilani Rose, Tack Mobile's community director.
"I love the garage doors in our office," said designer Angela Moreno. "They provide an incredible amount of natural light as well as stunning views of downtown and the mountains that help me rest my eyes and find inspiration in my daily activities."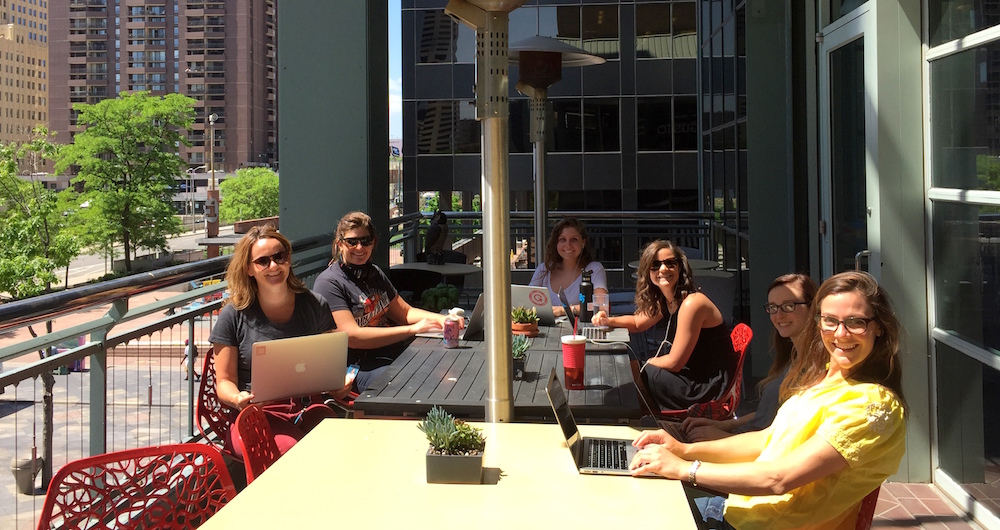 Gusto's office takes up half of a former shopping center on the 16th Street Mall, and the main part of their office used to be an ESPN Zone. Outside the cafeteria is a huge balcony with views of the Daniels & Fisher Tower, the 16th Street Mall and all the people watching a Denverite could ask for. "I love soaking in the vitamin D, feeling the energy of downtown and the patio lunches with the team," said Nina Gibian, a customer care representative at Gusto.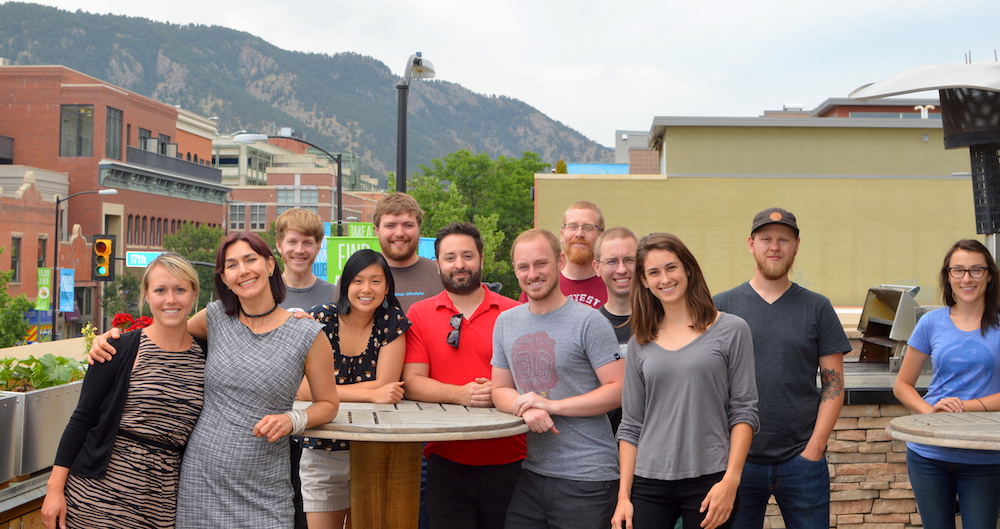 Pivotal has two Colorado offices with stunning views — one in Denver on Platte St. and one in Boulder at the corner of 17th and Pearl. They've been in the Boulder office for six years, where they have a patio with a stellar view of the Flatirons. "It's also used for meetings with clients, barbecues, a quiet place to take calls during the middle of the day and an occasional lunch presentation," said Kevin Menzie, the office director of Pivotal's Boulder office.
"One of my favorite things about our office is having lunch and retrospectives out on the patio with clients," said Jack Coy, software engineer.
Aside from a nice work and meeting space, the patio's decorated with herbs and flowers and employees often spend happy hour grilling and playing games outside.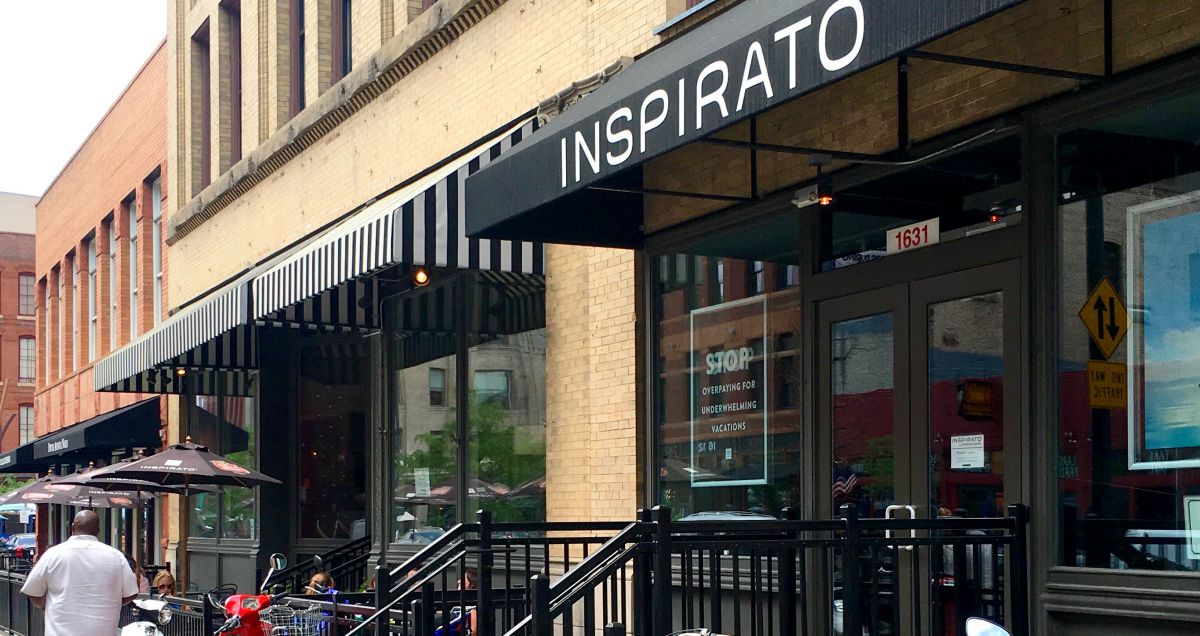 Inspirato's Union Station office is the result of the takeover of a number of existing buildings, including a former restaurant. It gives the office an eclectic vibe, and the restaurant's former patio makes for a great outdoor workspace. "You can find employees on the patio at all times of day — managers hold their one-on-one meetings with employees, people grab food from a LoDo restaurant and congregate on the patio to socialize during the lunch hour," said Julie Howsmon, Inspirato's HR coordinator.
The company also hosts a bi-weekly "Friday Afternoon Club" in the restaurant area, where employees enjoy food, drinks and music while catching up with their teammates.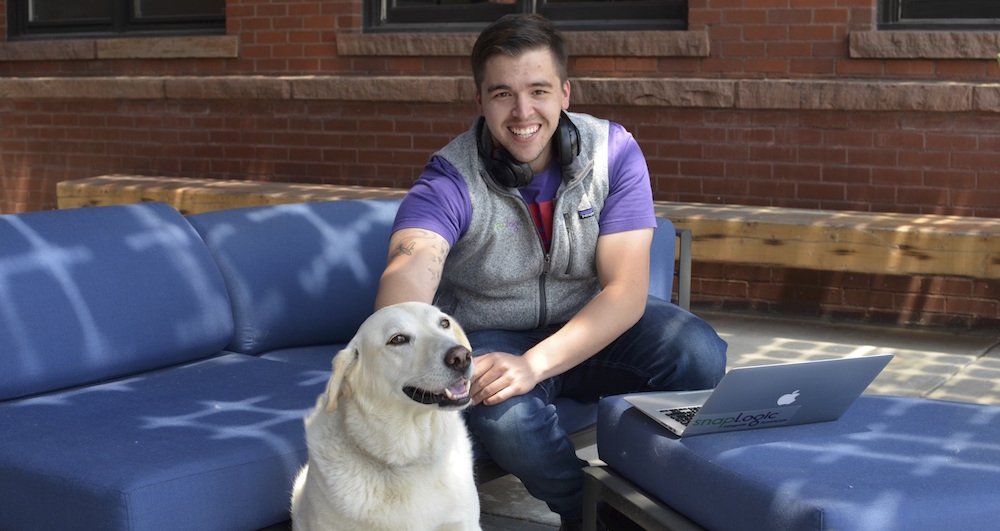 Snaplogic's dog-friendly patio gives employees the chance to watch people pass by along the Pearl Street Mall. "The patio is the perfect place to recharge and reset periodically throughout the day," said Lindsay Brady, Cloud Integration Specialist. "It's nice and shaded with comfy couches or standing tables to use." As an added feature, the entire patio is covered with solar panels.
Feature image via Shutterstock. All other photos via featured companies.
Does your office have a cool outdoor workspace? Tweet us a pic or share one on Instagram and tag us: @builtincolorado.