When applying for a job, it's kind of hard to tell what life would be like at that company. Sure, the job description says what you'll be doing, and maybe it'll have a bit of info about the company and its culture.
But what's it really like to work there? Do product managers and developers work well together? What is the company's culture like? What are the biggest challenges?
We've recently featured a few companies who are adding to their teams, giving you a behind-the-scenes look at what it's really like to work there.
This week is 
, a company that works with retailers like Pier 1 Imports and Target to offer coupons and cashback to consumers. ShopAtHome.com's awesome office is in the Denver Tech Center, and their product team is growing — they recently made some key hires, and they're always looking for strong talent to join their team.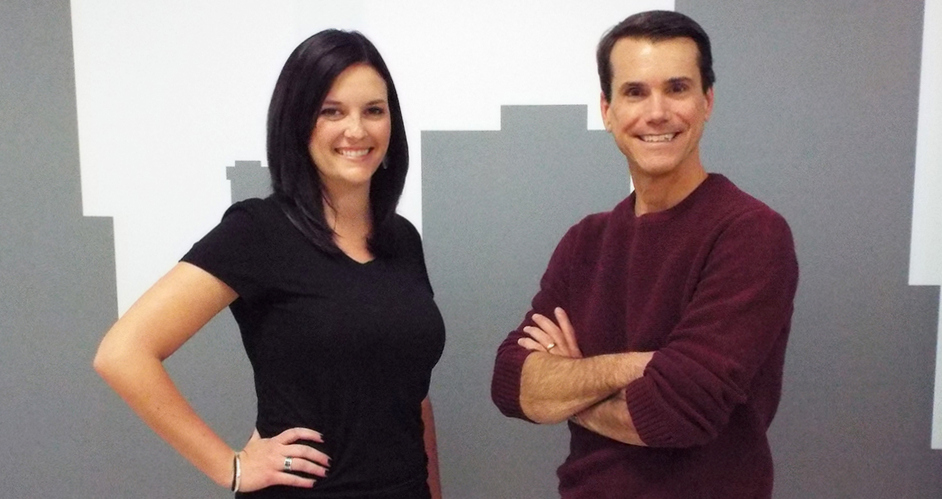 Elizabeth Librande's product journey began in Facebook's Austin office, where she was part of the company's operations team. She soon switched her focus to product and acted as a liaison between ops and product. When she wanted to leave Texas, she found herself in Colorado and landed at ShopAtHome.com as a product manager.
Dustin Young started his career in "classic consumer product marketing," managing brands for Kellogg. Since then, he's played roles in large tech companies, and was even an entrepreneur for a while. He recently joined the team at ShopAtHome.com as their VP of Product. "Through it all I've learned almost everything is anchored to product," he said. "Unless you build a good product, you won't be able to build a great business. I thought it was a perfect fit because ShopAtHome.com is a very product-centric business."
We spoke with them about what it's really like to work at ShopAtHome.com, from the day-to-day to the unique aspects of their product and the most challenging parts of the job.  
Day-to-day
Librande said she doesn't have a standard day, but it usually involves interacting with developers, as she likes to be involved with her team. "We function in agile, so I work on user stories, helping to space out the roadmap and making sure we're on board with our timeframes," she said.
Librande also spends time talking to the sales and marketing teams, since product ultimately affects them, too.
Young said his days vary, too — but with so much to do, he tries to have some discipline when it comes to time management. He spends a quarter of his time working with the product roadmap, another quarter in meetings and another on tactics. "The rest is walking around and talking to people, which really fosters collaboration," he said.
He said ShopAtHome.com excels at working cross-functionally, so collaboration is key.
Rebuilding the foundation
Librande said her team's currently in an interesting situation; her previous experience has mainly focused on external users, but right now her team is working on internal products.
"One of the things we're working on is our large rewrite of how some of our more foundational tools function," she said. "I think being a part of actually completely rebuilding something that big — that actually makes the company run — and seeing how developers think about architecting it in different ways, and being part of how that roadmap looks, has been really exciting."
For both Librande and Young, the people are their favorite thing about ShopAtHome.com's company culture. "Everybody shares a desire to win, but there's also an aspect of not taking ourselves too seriously," said Young.
They both emphasized the team's creativity and unique approach to solving challenges. "We have good vibes and we work really well together," said Librande.
Plenty of opportunity
Young loves the challenge presented by having so much potential. He said his favorite part of the job so far is force-ranking priorities around the many opportunities they see, and making data-driven decisions about what they don't want to do. "We could spend all our time chasing opportunities, but our task has been identifying which ones are the biggest opportunities and focusing exclusively on those," he said.
Challenges
Librande and Young cited balancing that opportunity and what they're actually able to achieve is the biggest challenge of their jobs.
"I think with any product job there's a lot of balancing of a million things you could be doing and a million things people want your team to be doing," said Librande. "It's a fine balancing act of wanting to make people happy and wanting to balance the right things."
Committed to Colorado
Young pointed out ShopAtHome.com is a company truly "built in Colorado."
"We are very committed to Denver," he said. "We've been here 30 years. That's a pretty long time to be committed to Denver, to an industry that's changed dramatically."

Interested in working with ShopAtHome.com? You can view their open jobs here.