When people imagine tech company employees, they think of tons of developers, maybe a few designers, and a couple sales and marketing people sprinkled in. But in our ever-so-innovative spirit, a few Colorado startups have broken the mold of what roles startup employees can take on. From someone who works with the biggest names in social media to photographers who travel all around the world, these unique jobs prove you don't need to be a developer or graphic designer to work for a startup.
Julianna Vorhaus, Director of Influencer Development at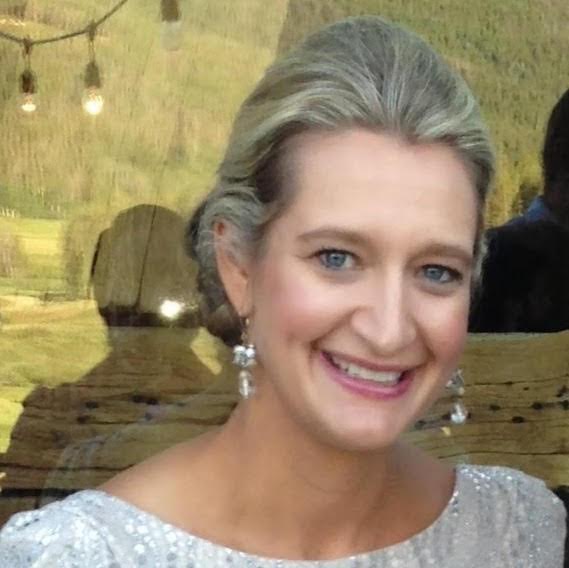 Not many startup jobs involve working with some of the biggest names on social media, but that's exactly what TapInfluence's Julianna Vorhaus does. TapInfuence pairs social media influencers — people with thousands of Instagram followers or millions of YouTube subscribers — with brands who want influencers to feature the brand's products in their content. Vorhaus said she's in touch with their community of more than 40,000 influencers at least once a week. 
Even though she mainly works with TapInfluence's community of influencers and the account managers on her team (who work directly with the influencers), Vorhaus said the technical aspects of the platform play a huge role in her job. "Influencer marketing is still so new that most influencers aren't used to having a solution to make their lives easier," she said. "No influencer wants to constantly update someone about their numbers (followers counts, etc.,) or track down payments or try to keep track of what is due when and what the requirements are." 
Juggling influencers, brands and other parts of being on a startup team can make it easy to get too sucked into the craziness, so Vorhaus said she tries to take a short walk a few times a week. "It's a great way to catch up with teammates one on one," she said. "I actually took a candidate on a walk last week!"
Joe Rahim, Manager of Photography & Digital Imaging and Nathan Hindman, Photographer for

LoDo, Denver's oldest neighborhood, is home to some of the city's best-known restaurants, galleries, shops and boutiques.
Hearing about Joe Rahim and Nathan Hindman's jobs is enough to make anyone with a travel bug green with envy. As photographers for luxury vacation club Inspirato, Rahim and Hindman travel to some of the world's most beautiful destinations to shoot Inspirato residences and other destination features, like tourist attractions or fine restaurants. And, of course, they get to experience the destinations they visit, too. "I'm a foodie — or 'eating enthusiast,' as I like to say," said Rahim. "I love getting to experience the lifestyles of places I go, and trying different foods tickles my fancy."
Even though their jobs are different than what you'd expect at a startup, Rahim said they still spend a lot of time working with the technical side of things. "We made some bets early on with the design of the website and how we were going to market, that photography was going to play an important role in helping people engage with the brand," he said. 
Since photos of residences play such a huge role in how members and the general public engage with Inspirato, Rahim and Hindman work with the tech team as much as possible. "We try to make sure our photography works within the construct of how they're designing the website" in terms of aspect ratios, how to highlight images and the ways of making images look as good as possible, said Hindman. In fact, Hindman said the website's design is so responsive that it dynamically resizes large photos to optimize them for each browser.
As for the best places they've traveled? Both Rahim and Hindman say the Caribbean islands are at the top of their lists. "Turks and Caicos is my happy place," said Hindman. "They have amazing beaches with impossibly blue water."
And being a full-time travel photographer adds even more to the beauty. "Beaches can look the same to the unaided eye, but with our experience we get to see everything," said Rahim.
Austin Hayslip and John Dill, Content Strategists for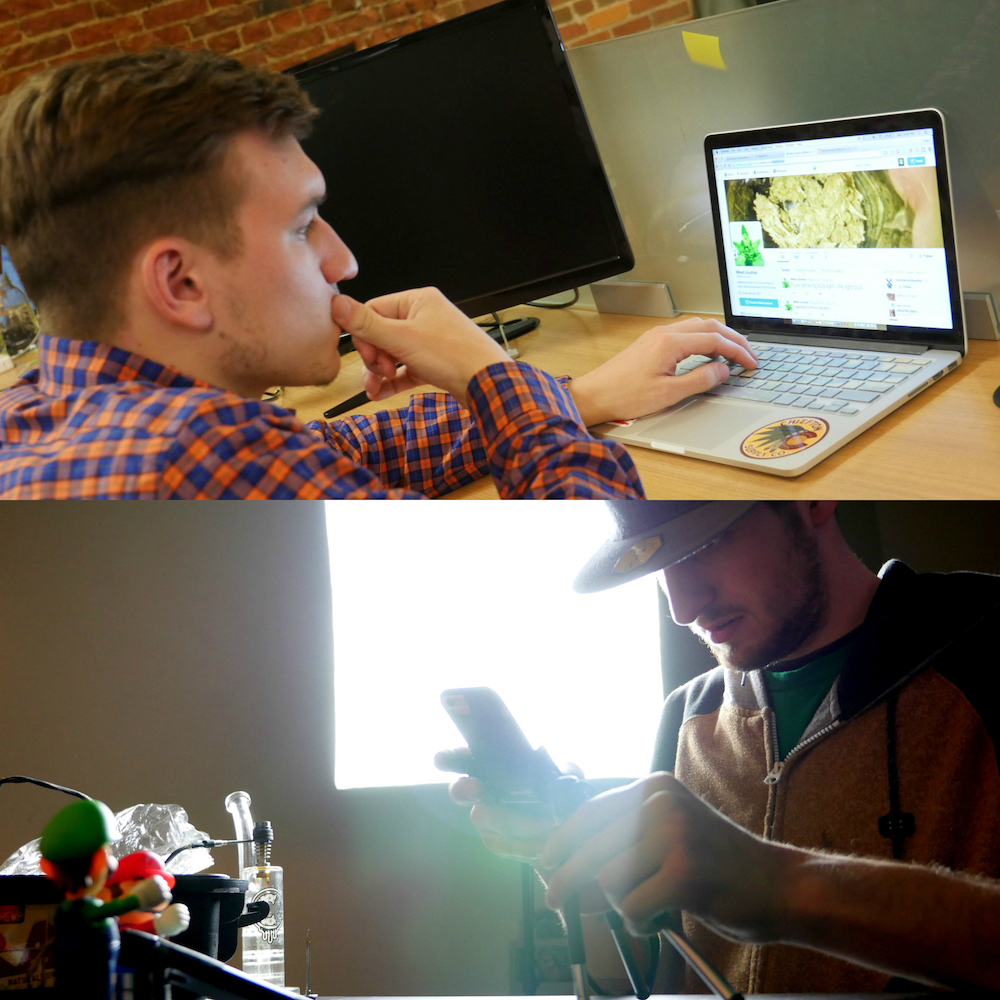 Generally, setting up trick shots with cannabis edibles or hitting dabs on Snapchat would be frowned upon in a startup office. For MassRoots' Austin Hayslip and John Dill, though, it's pretty par for the course. The two are content strategists who run the cannabis-centered social app's social media accounts, including Twitter, Snapchat and Periscope. 
Hayslip got his job with MassRoots as a huge
power user
of the app, where he got to know the company's founders pretty well. "We engaged often and they would occasionally send me stickers or t-shirts to thank me for my support of their app," he said.
Eventually, MassRoots grew to the point where the founders couldn't handle the Twitter account anymore, and they tapped Hayslip for the gig.
Hayslip and Dill post all sorts of cannabis-related content on MassRoots' channels, including Snapchat reminders for members of the "#MassFam" to clean their rigs or Vine videos of impressive smoke tricks (Dill's specialty — before joining the MassRoots team, he had an Instagram account featuring smoke tricks with more than 100,000 followers.) Hayslip said a typical day for them looks like that of many other social media managers — even if the content is a bit out of the ordinary.
Shelby Girard, Director of Design at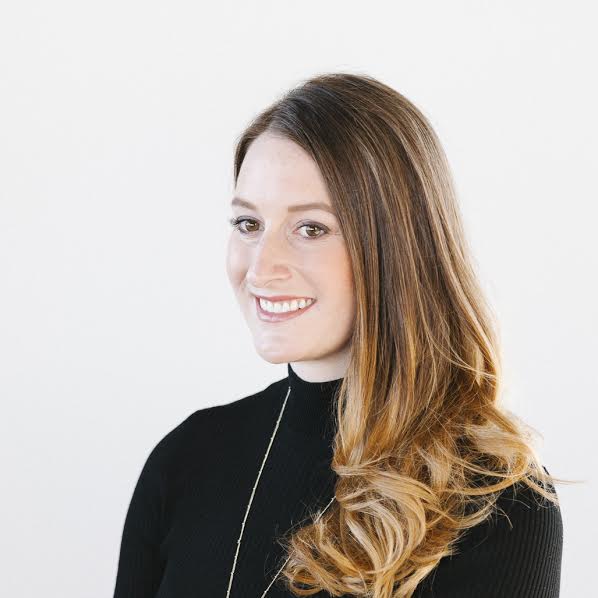 Usually, being a designer at a startup means designing for a digital space. For Havenly's Shelby Girard, though, it means designing physical spaces. The interior design services startup works with people who want to redecorate their home or office by connecting them with interior designers who work with clients virtually. 
Havenly's interior designers are independent contractors, so Girard oversees them and coaches them on Havenly's unique processes and methods. But she also gets to work directly with clients on special projects like blogger partnerships. "My favorite clients are the ones that are willing to take risks and do something bold," she said. "I love when a client feels like their house is finally a home and can be proud to entertain and show off their new room."
With a master's degree in interior design, Girard was an early hire at Havenly. "I was brought on board very early on to develop our design process and method," she said, "so I've seen the company grow tremendously, which has been an amazing thing to experience." 
Have a tip or know of a company that deserves coverage? Email us.