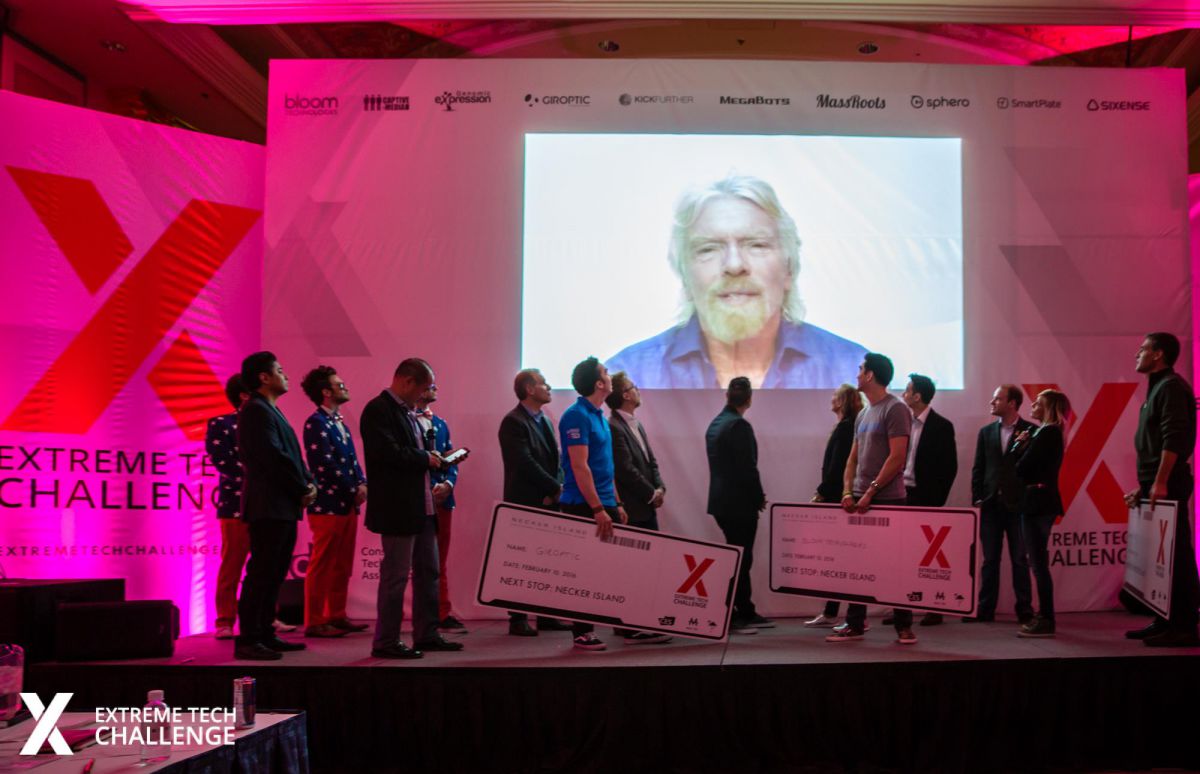 Three Colorado companies pitched live on stage at the Consumer Electronics Show last weekend as part of the Extreme Tech Challenge. Only one survived. 
The app-controlled toy maker
will be joining two other companies that will get to fly to Richard Branson's private island and pitch yet again, this time directly to the billionaire investor. 
Sphero was joined onstage by nine other companies, including Colorado compatriots
and . The group had been selected from a field of thousands of applicants from around the world. Ultimately, however, only Sphero made it into the final three, and will be joined by Lille, France-based Giroptic, makers of a waterproof 360-degree camera, and San Francisco-based Bloom Technologies, makers of wearables for pregnant women. They will now get a chance pitch Richard Branson in person in February.
Just like last year's Extreme Tech Challenge all 10 of the companies that pitched at the Consumer Electronics Show were invited to join the party on Necker Island. We haven't spoken with the people at MassRoots yet, but we do know that Kickfurther's CEO, Sean De Clercq is an avid kite-border and water skier and plans on making the trip. 
If you have a couple of hours and you'd like to actually watch a video of the 10 finalists pitching at CES, you can find that here. 
Know a startup that deserves coverage? Send us an email via [email protected].