Colorado tech is a well known leader and style setter nationwide. The mere utterance of the names Boulder and Denver conjure up images of immaculately dressed, young developers strutting their stuff along city streets. Maybe it's something about the glow of the computer screen, but this devilishly good looking bunch is raising the bar when it comes to high-fashion. Below are Colorado tech's best dressed fashionistas: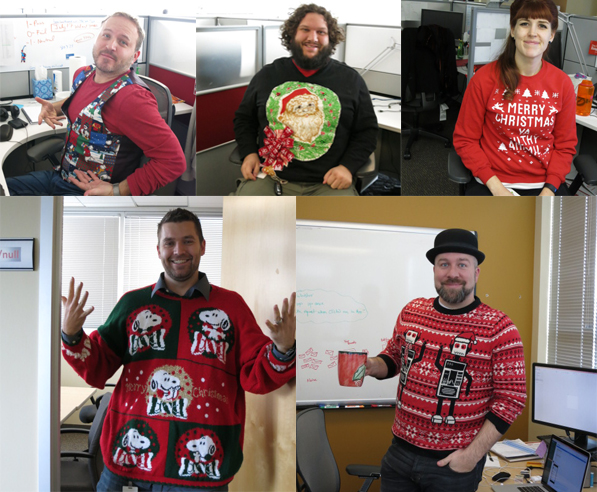 The devs over at Return Path are letting their holiday enthusiasm drive their style this winter season. There's really nothing hotter this year than looking like Martha Stewart knitted you a sweater while she was serving time. Sensational. 
Inspiration: Mr. and Mrs. Claus 
Where to get the look: Grandma's house or the Federal Prison Camp in Alderson, West Virginia
Pictured: Vincent Plummer, User Experience Designer; Scott Ziegler, Director, Product Management; Brianna Connelly, Manager, Data Analytics; Brandon Skrtich, Software Engineer; Nick Barwig, Strategic Project Manager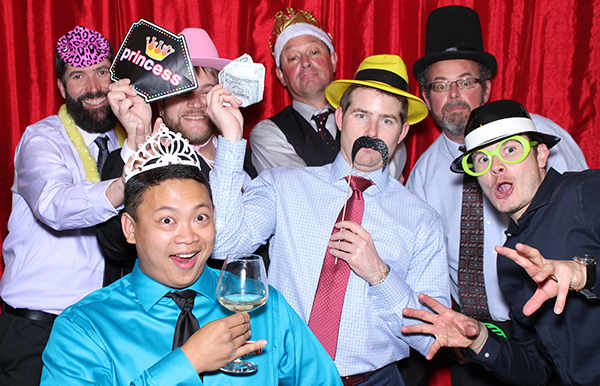 These finely dressed gentlemen were photographed at the RevGuard holiday party last Friday. They went for a business casual look and used Disney princess accessories to fill out their style. Smashing.
Inspiration: Disneyland
Where to get the look: The Mens Warehouse & Toys-R-Us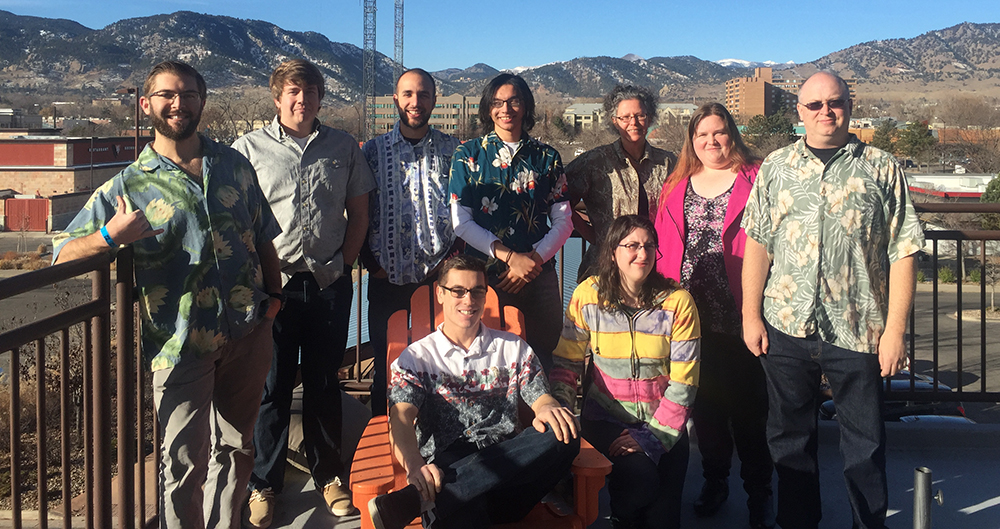 The devs at Zayo take a more relaxed, Hawaiian themed approach to fashion. If it wasn't for their pallor and the snowy mountains behind them, you could almost be excused for assuming they were partying at a luau. Amazing. 
Inspiration: Warm summer nights on the shores of Oahu
Where to get the look: Tommy Bahama or a cruise ship gift shop
Standing, left to right: Alex Ackerman, Application Developer; Colton, Deskin Application Developer; Michael Kozub Jr., Application Developer; Alex Broom Jr., Application Developer; Lori Moehn Jr., Application Developer; De'Anna Chapin Jr., Application Developer; David Kingery, Application Developer
Sitting, left to right: Sampson Miller, Application Developer; Shana Sessler, Salesforce Support Admin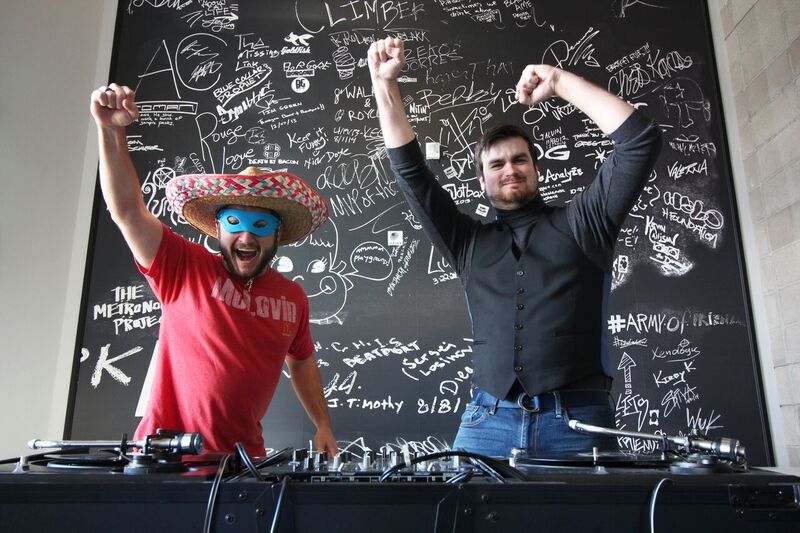 The devs at Beatport know how to get the party started, which comes across in their fashion sense. From the fine, red t-shirt to that exquisite black vest and turtleneck ensemble, these guys left no detail to chance. Absolutely breathtaking. 
Inspiration: A rave taking place at a Mexican wrestling match
Where to get the look: Goodwill Industries 
In the photo, left to right: Tom Haschenburger and Adam Stark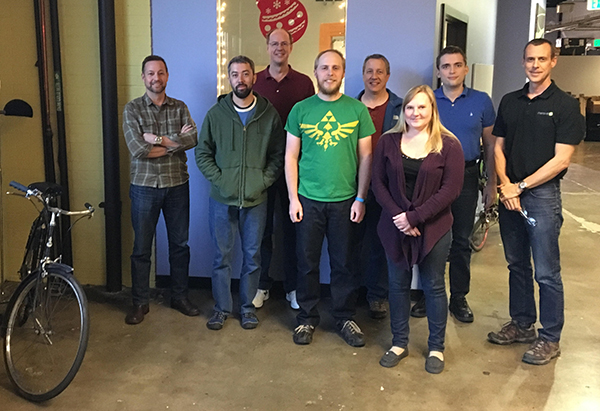 Clearly drawing inspiration from their fixie riding, hipster lifestyles, this group of devs doesn't let their active lives get in the way of looking good. There is literally not a single outfit being worn by Mersive's devs that couldn't be worn on a 10+ mile bike ride. Outstanding.
Inspiration: "Style is attitude made visual. For most of us at Mersive, that's more about the bike you ride than how you dress." - Christopher Jaynes Ph.D., CTO at Mersive
Where to get the look: The Chrome store or, for the budget conscious, the Gap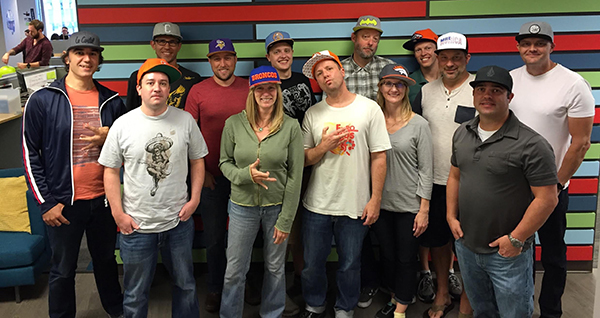 The devs at GutCheck use their weekly beer-and-cocktail fueled happy hours as an opportunity to show off their flat bill style. Digging deep to their hard-core roots, this group drew inspiration from one of their heroes: Michael Bolton from the film Office Space. Simply stunning.
Inspiration: Those spoiled ski bum children you see at major ski resorts
Where to get the look: Walmart
Front row, left to right: Adam Gibbs, Front-End Engineer; April Connolly, Product Manager; Geoffrey Cullins, Director of Engineering; Holly Kelsey, QA Engineer; Tony Meneghini, Lead QA Engineer
Back row, left to right: Daniel Boromisa, Lead Back-End Engineer; Blair Fetzer, Senior Back-End Engineer; Erik Johs, Lead Front-End Engineer; Dave Alexander, Back-End Engineer; Gavin Graham, Lead Visual Designer; Kevin Stoelb, Lead Front-End Engineer); Jonathan Graham, Senior QA Engineer; Mike Rudat, Senior Back-End Engineer