Colorado tech is booming. It seems like every week another company announces their intention to move to the Front Range. We know why people come to Colorado: The mountains, the sun, light traffic, and good beer — you know, the basics. But why do companies decide to move here? We decided to find out. 
Below are four companies that recently moved to Colorado from out of state. Some are newer arrivals than others (Apptio just publicly announced their move yesterday), but they're all excited to be here. Interestingly, they were all founded on the west coast — read into that what you will. At any rate, we asked them why they came: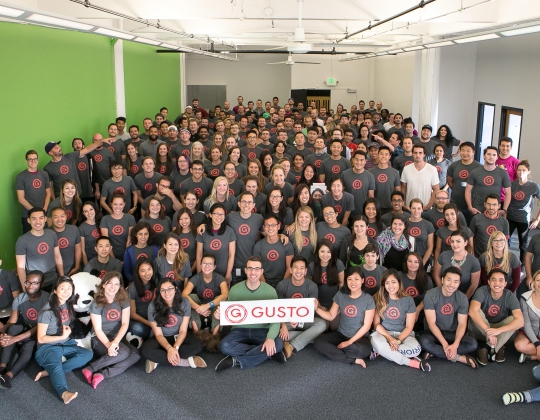 Where was Gusto founded? Josh, Tomer and Eddie founded Gusto (then ZenPayroll) in Palo Alto, CA and later moved our headquarters to San Francisco. We opened an office in the heart of downtown Denver in August 2015.
Why did you choose Colorado? The founders fell in love with Denver over many visits. They wanted a place where people care deeply about being socially responsible and supporting small businesses. Denver was the ideal second location for Gusto because of its quality of life, innovative culture, ideal economic environment, and wealth of top talent. Gusto is also a great place for the city's recent college graduates looking for a place to start their careers.
What were the other locations you were you looking at? Salt Lake City, UT and Austin, TX.
What made you choose Colorado over SLC and ATX? The team tested several different locations by posting jobs in each area and Denver had the best responses. Combined with the fact that Denver has a vibrant startup and tech community, and people love living there, the decision to open our next office in Colorado was easy.
Has Colorado been a good choice? It's been a fantastic choice. Every city has its own flair, of course. We chose Denver because we found our kindred spirits there. Like San Francisco, the Denver area offers plenty of opportunities to enjoy outdoor activities.

Where and when was Apptio founded? Apptio was founded in 2007 in Bellevue, Washington to help CIOs manage the business of IT.
Why did you choose Colorado? We recently hired Stephen Younge as our new Denver site director to lead this office. We feel that Stephen's breadth of experience, combined with Denver's thriving tech scene and the geographic proximity to our headquarters, made this a great place for our new development office.
What other locations were you considering? As we continue to scale in size and product innovation, we made the strategic decision to expand our engineering team into new markets. When we were deciding on locations for a new office, we were looking for someone who could lead our team and a location that offered the right resources for our growth needs.
Where there any specific things that made Colorado win over those other locations? We did our due diligence and determined that this area has a rich pool of talent to provide the engineering muscle and expertise we need to deliver at a higher velocity and continue accelerating the adoption of our product suite.
So far, has your move been a good choice? Absolutely. In fact, we are already recruiting for qualified candidates in the area to join our team.

Why did you choose Colorado? SnapLogic was looking to open an additional office and felt like the quality of talent in Colorado would match up well with the growth needs in a couple strategic areas, like Sales and Development. From a quality perspective we were looking for individuals that not only possessed a strong track record at their given craft, but also were committed to joining us on our journey from being a venture backed startup to a billion dollar company. Lastly, but just as important, Boulder is a really healthy place to have a workforce. Coloradans as a whole work hard and play hard and that lines up with the existing culture we've created in San Mateo.
Has the move been successful? Absolutely! We completed our initial round of hiring within a couple months of opening the office. The contribution from this team has had a huge impact on hitting our revenue targets for 2015. In addition, we've made some core development hires and plan to double in size in 2016.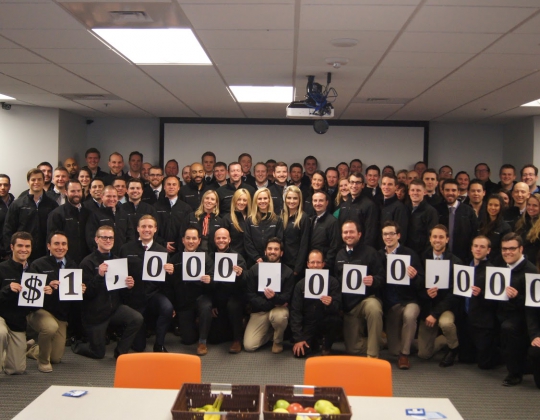 Where was Personal Capital founded? Personal Capital was founded in Redwood City, California — the heart of Silicon Valley. There are now two additional offices, one in downtown San Francisco and another in downtown Denver. The Denver office opened its doors in August of 2013. 
Why did you decide to come to Colorado? Colorado has the highest concentration per-capita of Certified Financial Planners — a vibrant talent pool to help fuel our fast growth. There are world-class local universities to provide entry-level talent as we seek to hire employees for a life-long career in support of our promote-from-within culture.  Denver itself provides for a wonderful year-round lifestyle and supports our dedication to productive work-life balance for employees; a perfect location for our thriving company.
What other locations were you considering? We considered the Phoenix-metro area, the Seattle-Portland corridor, and Salt Lake City before settling on Denver as our home.
What made Colorado win out? The combination of abundant, talented employees, a business-friendly economic environment, and appealing long-term lifestyle for our team members made Denver the perfect fit for us.
Well, now that you've been here for a bit, how are things working out?  The past two years operating in Denver have helped fuel an explosive and exciting period of growth for our business. We've doubled in size in just the past year alone and we continue to grow at a remarkable pace. Denver's centralized location helps us work easily with clients in all 50 states and offers an incredibly high standard of living compared to the cost of living. We couldn't be happier with our choice to be operating in Colorado.