Finding your match when it comes to a co-working space really depends on what you're looking for, from pricing and space to amenities like mentorship. We've broken down key variables at nine Colorado co-working spaces so you can choose the one that will help your startup succeed.
Perhaps one the most well known spaces in Colorado, Galvanize is part co-working space, part gSchool, Galvanize's computer programming program, and part Galvanize Ventures, Galvanize's venture capital arm. This co-working space is the early-stage startup world, all rolled up into one. 
To keep people doing so many different things balanced and collaborating at the highest level, Galvanize went to great lengths to design its space. In fact, Knoll, a cutting edge furniture designer and maker, used Galvanize in a case study for how interior design should facilitate collaboration. Knoll equipped Galvanize with furniture specially considered for the needs of startups.
"I call our first building here effectively a living lab for Knoll. It is smart workplace design at its core," said Lawrence Mandes, co-founder and managing director. "Knoll developed basically a plan for their category inventory furniture to put in these specific areas." The areas Mandes is referring to are distinct working environments that facilitate collaboration. A study on the different spaces 
can be found here
.
Galvanize now has two Colorado locations, the original 30,000 square foot space in the Rocky Mountain Bank Note Company in Denver, and a second located off Pearl Street in Boulder. A third location, in LoDo Denver, will open in early 2015.
Perks include: mentorships, close proximity to venture capitalists, in house gSchool, frequent events
Prices:
$299/ month- Co-working spot
$449/ month- Semi-private desk
Locations: 
Rocky Mountain Bank Note Company
1062 Delaware St

Denver, CO 80204
Boulder West Pearl
1035 Pearl Street, 5th Floor

Boulder CO 80302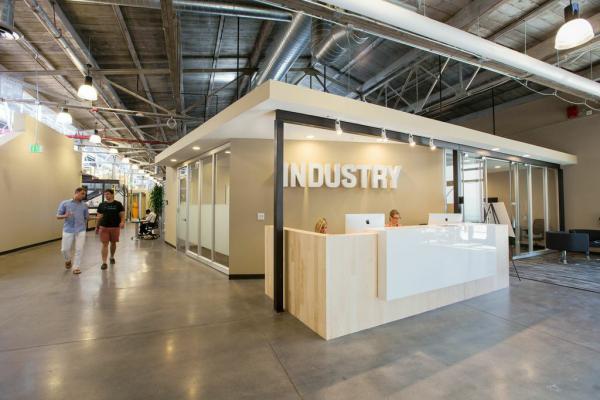 Industry Denver is a huge 80,000 square foot shared office space. Shared office space means, rather than an open room with shared tables, all of its tenants have four walls around them. As such, Industry Denver rents out anything from individual desks to its largest tenant space, which is 22,000 square feet. Fresh off its grand opening in May, the space already has about 60 companies and 250 people. By March of 2015 it will further expand to accommodate a total of 500 people. 
"The Industry Denver is designed for companies beyond early stages," said Brooke Wilcken, director of strategic planning and business development. "We are the next step after the co-working space." That focus on later stage companies has attracted several more mature tech companies like Uber and Roximity.
Part of its large complex includes several eateries including Tengu, a ramen restaurant, Will Call, a pub, and Griffin, a German beer hall.
Perks include: on campus restaurants, lots of room for events, wide-range of office accomodations
Prices: prices vary 
Location: 
3001 East Brighton Boulevard
Denver, CO 80216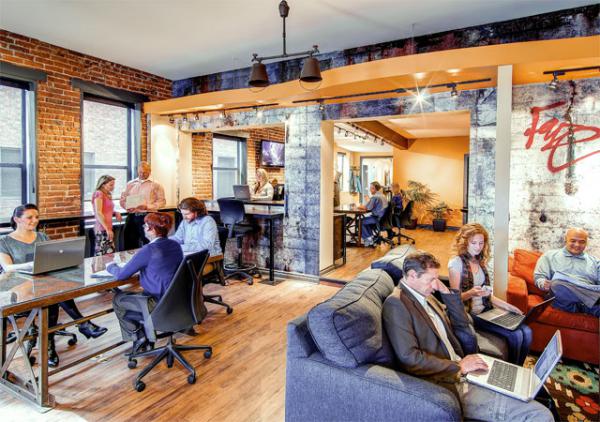 In addition to standard co-working features like conference rooms, comfortable furniture, and private offices, Shift has thoughtfully added a number of amenities for physically active members. Shift features a yoga studio, gym, onsite fitness training, a massage therapist, showers and lockers, and bike racks. Also, it is close to a number of parks, a bike path, and has outdoor work areas. 
"Our research showed that people want to work in a variety of locations during the day and it's not uncommon for someone to start work in their office, move outside with their laptop to eat with other members at lunch, hold a walking meeting to a park and back after lunch and end up in the lounge at the end of the day," said CEO Grant Barnhill. 
Right now Shift is about 70 members and growing. The company has plans to expand soon by offering another 13 private offices for solopreneurs. Even beyond that, Shift plans to open up three new Shift projects next year, in and around downtown.
Perks include: outdoor work spaces, a yoga studio, gym, onsite fitness training, a massage therapist, showers and lockers, bike racks, meeting facilities, free coffee, beer, wine and food, business coaches, authors and consultants work with members of the community at no charge.
Prices:
$229/ month- Co-worker spot
$599/ month- Private office
Location:
383 Corona Street
Denver, CO 80218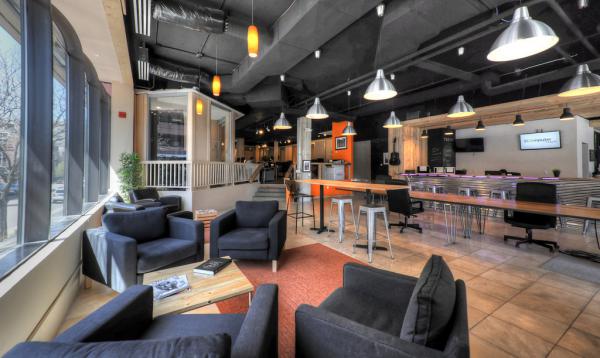 Thrive prides itself on the flexibility it offers its members. "We designed our offices to be extremely modular and flexible so anybody can relocate a wall to increase their office size if expanding or put the wall back if downgrading and need less space. It's like you are designing your own office!" said Katherine Buckley, community and business manager. 
In total, Thrive has 150 members representing 72 companies, ranging in size from one to 16 employees. All of those companies are spread out across Thrive's three locations in Lodo, Cherry Creek and near the Ball Park(coming soon). Thrive members can co-work from any one of those three locations.
Perks include: accounting, marketing, design, investment, hiring/HR, legal, networking and administrative services, Regular classes that range from the digital market to raising venture capital, community events such as Rockies games, kickball events, the pedal hopper.
Prices: 
$150/ month- Co-working spot
$450/ month- Permanent desk 
Locations:
Lodo
1835 Blake Street
Denver, CO 80202
Cherry Creek
201 Milwaukee Street
#200
Denver, CO 80206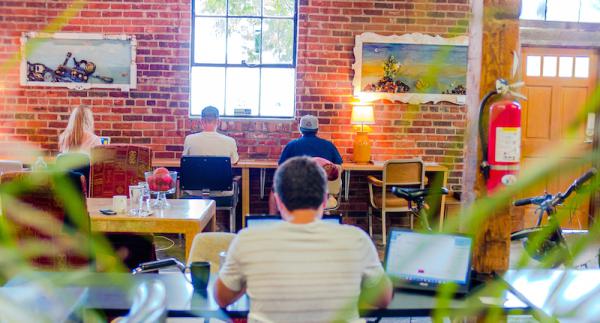 Green Spaces is dedicated to green and socially conscious entrepreneurs. "Our space is a thoughtful and casual coworking space with a focus on being green. We have planter boxes made of reclaimed wood throughout the space which are used as dividers. We are dog friendly and have many fun get togethers including yoga and wine on Monday nights, happy hours and town halls," said founder, Jennie Nevin.  
Currently with 65 business and 120 members, Green Spaces will be expanding its size in January to accommodate 200 members. Notable companies include One Seed Expeditions, Meshcasting, and Open Source Beehives.
Perks include: dog friendly, yoga and wine on Monday nights, happy hours and town halls, regular casual networking events
Prices: 
$195/ month- Co-working sport
$895/ month- Private office
Location: 
1368 26th Street

Denver, CO 80205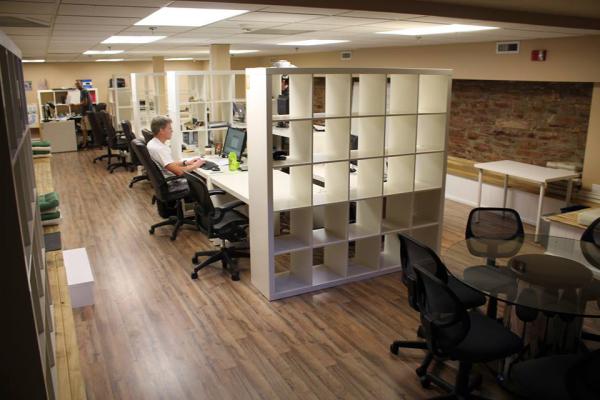 Tucked right in the heart of downtown Boulder, Colab is a small co-working space that boasts big variety of member companies. "We are local, modest, and welcome diversity. We are also a great place for professionals who really have work to get done and need a place to get it done," said Adam Clayton, founding partner.
Colab has about 15 members right now and its small size is an advantage for those looking for collaboration. "Everyone in our community will help each other out when we can," said Clayton. "It's a community where we all know each other." 
Perks include: EcoPass, which provides unlimited free service on the bus system RTD, showers, lockers, discounts at nearby Ozo Coffee and pub West Flanders
Prices:
$100/ month- Co-working spot
$250/ month- Permanent desk
Location: 
1426 Pearl St. Suite 10
Boulder, CO 80302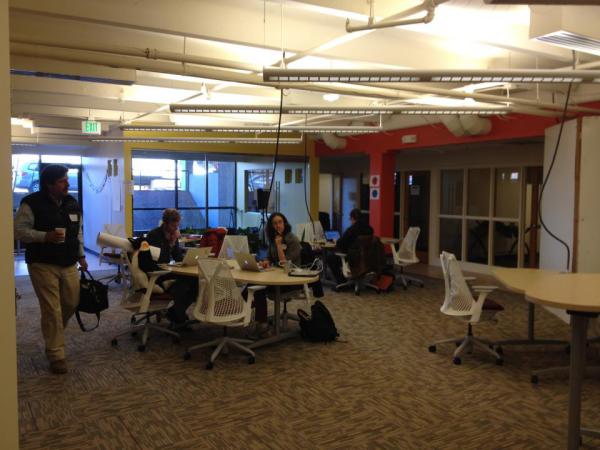 This co-working company's mission is to support organizations that make the world a better place. They host a variety of different types of companies including "energy investors, mobile app developers, natural foods entrepreneurs, and non-profit execs," said Greg Berry, managing director and founder.
Impact Hub is also part of a fast growing network of 'Hub' co-working spaces. While traveling, members of the Colorado location can visit and use Hubs around the world including locations in London, Geneva, Tokyo, Singapore, Dubai, Seattle, SF, Berkeley, Oakland, LA, Salt Lake City, Boston, Philly, DC and NYC. 
Perks include: Worldwide network of locations, a la carte accelerator program, classes, one-on-one advisors, and mastermind sessions for free and at heavily discounted prices, free espresso, coffee and loose leaf tea, phone booths, event space available for rent
Prices:
$295/ month- Co-working spot
Location: 
1877 Broadway
Suite 100
Boulder, CO 80302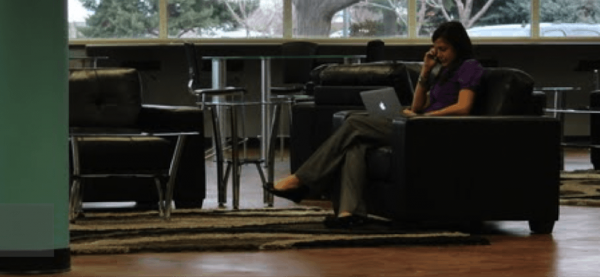 Located in the heart of Denver South, Innovation Pavilion is a co-working space with companies in a variety of different industries from high-tech, high-growth companies, to digital health, non-profits and education. The space hosts over 75 companies.
Cloud Elements, a notable Cloud API Integration company, started out here and mindaptiv currently calls Pavilion home. It's keen to promote "productive collisions" and arrange open spaces like its lounge and café.
Perks include: 500 plus networking events annually, over 100 mentors, access to investors, job boards, and service providers 
Price: 
$200/ month- Co-working spot
$740/ month- Private office
Location:
9200 E Mineral Ave.
Centennial, CO 80112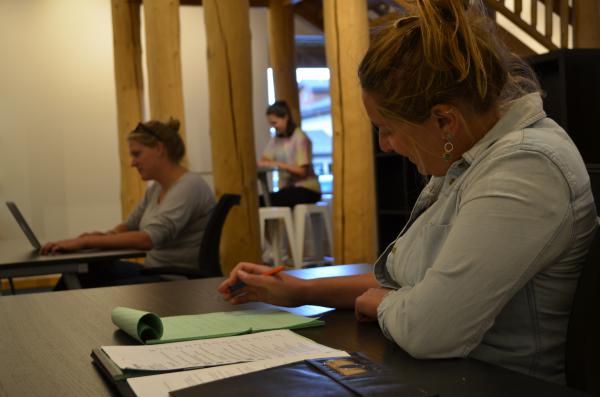 As its name suggests, ELEVATE coSPACE is high up at altitude in Frisco, Colorado: 9,100 feet to be exact. "ELEVATE is located in the heart of Colorado ski country – in downtown Frisco, Colorado – in a former art gallery," said Amy Kemp, co-founder.  "We're close to the ski slopes of Vail, Breck, Keystone, Copper, A-Basin, as well as to the hiking and biking trails and just steps from the Frisco Marina and Lake Dillon." 
Founded by a group of four woman entrepreneurs and just launched this October 1st, ELEVATE is perfect for entrepreneurs who want to work away from the bustle of the city or executives looking for a spot to work while visiting the slopes. Despite being less than a month old, Rocky Mountain Patent and The Quandary Group already call ELEVATE their mountaintop home away from home. ELEVATE is also part of the Mountain Co-working Alliance that gets members two free working days at co-working spaces in Jackson Hole, Tahoe, Vail, Aspen, and Park City. 
Perks include: skiing meetups, yoga classes, meditation sessions, startup series of workshops and sessions with Rocky Mountain Patent and The Quandary Group, and workshops with local digital marketing and business consultants coaches
Prices: 
$225/ month - Co-working spot 
$625/ month- Private office
Location:
711 Granite Street
Frisco, CO 80443