When Beth Kollbaum started at Adtaxi three years ago, she saw what every sales and marketing person doesn't like: misalignment. But it wasn't long until changes came.
At the time, the sales and marketing teams relied on Google Sheets to communicate. That meant when Kollbaum, a marketing operations specialist, discovered a qualified marketing lead, she'd enter it into a spreadsheet and notify the sales team via email.
But that's where communication ended.
"We didn't know what happened after that point," Kollbaum said. "Back then, there wasn't enough transparency between the teams. And if the sales team did get a deal from the marketing lead, they'd have to manually enter it into a different spreadsheet for how much it was worth, and there was no way for us to audit it. So we were missing hundreds of thousands of revenue dollars when it came to our ROI calculations."
This blind handoff created information silos, miscommunication and a multitude of spreadsheets. So, in July of 2019, Adtaxi implemented changes. First, it added sales development reps to act as a link between the two large teams. Next, it ditched the spreadsheets and switched over to Pardot, a marketing automation service by Salesforce, which easily tracked every step of the marketing and sales process and made communication seamless.
But that was only the start. Adtaxi, a digital marketing company based in Denver, has rolled out new initiatives in the past year to better align its marketing, sales and sales development teams. 
And it's working.
"It's drastically different now from when I started," Kollbaum said. "We have so much more transparency."
Built In Colorado spoke with Kollbaum, along with Brandon Tara, a sales development representative, and Lindsy O'Connor, a sales development director, to learn more about what this alignment looks like, and the new initiatives that made it happen.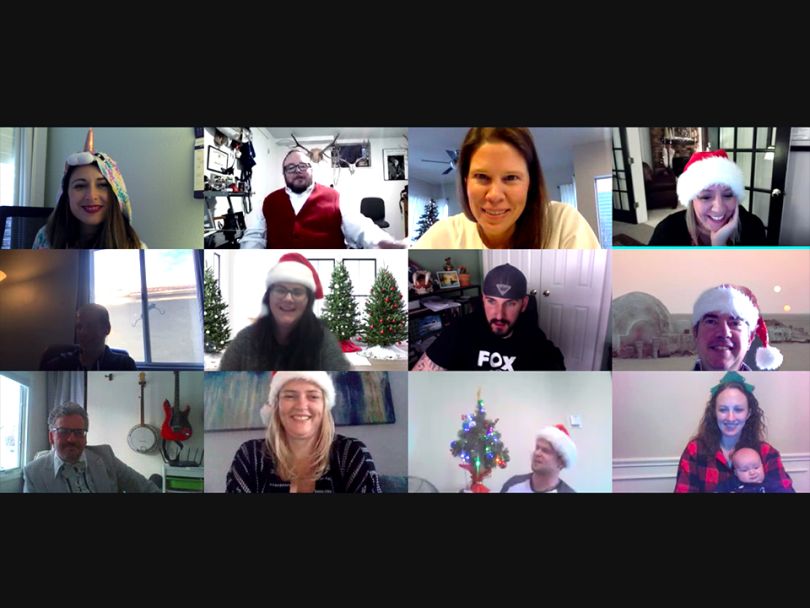 We have an idea of how Adtaxi's sales and marketing teams used to communicate. How are the teams more aligned today? 
O'Connor: It's the management process. Now that we're using Pardot, I get to see the lead from start to finish. Nothing gets lost, it's always in your queue. You can see when the last touch point was and what's actually happening, versus before when you were just hoping that somebody was entering information into the Google Sheets correctly.
Kollbaum: When we made this alignment stronger with Pardot, and sales started going in and adding in past deals that they had been running through their Google Sheets, it was like an Easter egg hunt. We were looking for all of these deals that we never knew started with a marketing initiative — $10,000 here, $25,000 there. Our ROI number jumped solely because of our refined record-keeping, not because these deals weren't really happening. Now that we're using Pardot and there's more transparency in the process, we can actually prove that our marketing efforts are working and that it's worth having an SDR team. So that was really exciting when we started to see that take place.
Tara: For me, it's the lifetime value for sales success to be able to grow the SDR role. Tracking capabilities are just phenomenal in showing the progression of, "OK, I started this company at this level, and now they're spending this much and they've been with us for over two and a half years." Being able to track that is really awesome. As an SDR, it gives us motivation, too.
There have been other initiatives aside from Pardot that have aligned these teams. What are they? 
Kollbaum: In July of 2020, marketing started to drive revenue initiatives, which is something we've never really done before. So instead of sales saying, "We want to focus on customer business development this quarter or we want to focus on upsells this quarter," marketing actually started to lead that discussion closely with sales but with a different approach. They created initiatives and then implemented different things to make those initiatives happen. For example, if we were doing a Bing upsell, marketing had certain activities that they were completing like webinars and email drips, and then they'd provide sales email templates and scripts to initiate those conversations. That's worked really well over the last few months and has been a great way to collaborate together.
This 'one team' approach, and getting everyone on the same page, has made a big impact. It's something we've been striving for for a long time.''
O'Connor: We also now have biweekly revenue calls with the sales leaders, marketing and the SDR team — those three pillars. Operations is even involved as well. That means we can all link up to collaborate, plan and figure out if we can actually execute all of our ideas. It hasn't always been like that. Before, the East Coast might do something, and then the West Coast might do their own thing. And that is really challenging for marketing when you're trying to handle Adtaxi as a whole versus these little regions. This "one team" approach, and getting everyone on the same page, has made a big impact. It's something we've been striving for for a long time.
Kollbaum: Another thing that we did differently that's really simplified sales and marketing is we changed our regions. Adtaxi has regional hubs across the country, and we were actually assigning leads by zip code, which was really challenging. I had to put hundreds of zip codes into Pardot logic and then assign leads to reps who were closest. Now we just have a few regions based on states. It's way simpler and that's made collaboration a lot easier as well.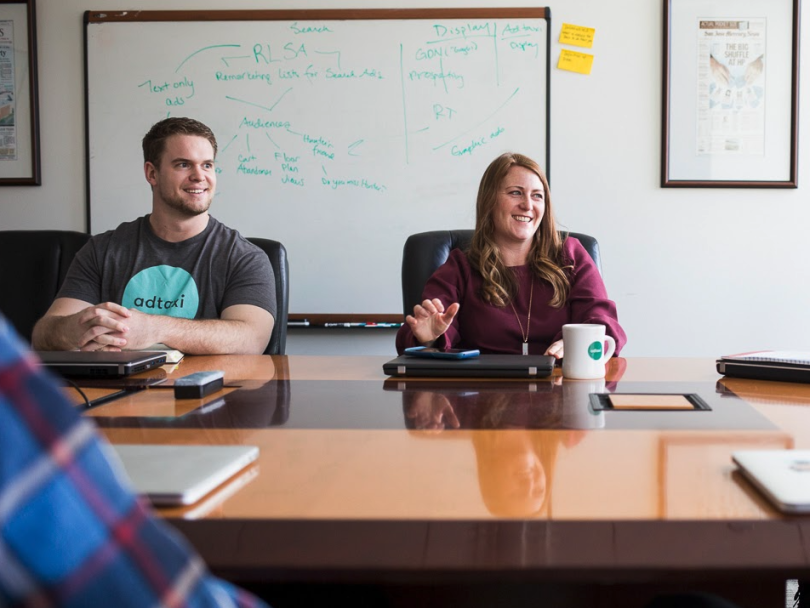 How do initiatives like this speak to the learning and growth opportunities at Adtaxi? 
Tara: For the SDRs, it's a small team and we're always learning. We only have three team members, and we get to be on the ground floor with this initiative to help the company better itself through the sales processes. It's been pretty awesome.
O'Connor: In my five years at Adtaxi, I've always found this to be the theme: No matter your role or what department, you're able to make an impact. The company is big enough to have the funds and big enough to have a good scope on things. But we're still small enough to be very nimble. One person to make a really large impact right out of the gate.
Remote Fun
Pre-pandemic, one of Tara's favorite parts about working at Adtaxi was the in-office environment, where food challenges, cornhole games and Jenga were common sights. But just because the company has gone remote doesn't mean they stopped having fun. "We've done a slew of virtual activities, from a virtual Family Feud game night to fantasy football leagues and even a fantasy Bachelor/Bachelorette league," Tara said. "We've preserved our friendly and fun environment."
How has working remotely affected these changes, along with collaboration as a whole?
O'Connor: The coronavirus pandemic rocked everybody's world in one way or another. Since we saw revenue dip from the pandemic, we needed to see it grow again and it pushed us to band together and to go after this one thing and make it work. It really drove and motivated us to be collaborative and work strongly together. 
Also, if you worked remotely prior to the pandemic (like myself), people company-wide didn't make as much of an effort to assure that you were included in all of the meetings. But now that everyone's remote, there's a more concerted effort across the company to make sure that everyone is included. That's been a huge revelation.
 
But now that everyone's remote, there's a more concerted effort across the company to make sure that everyone is included.''

Tara: The lack of remote collaboration pre-pandemic was an issue hiding in plain sight. It's unfortunate that it took a global pandemic for us to realize that we needed to change some things. But, going forward, we'll be able to better connect. As a nationwide company, it's hard to know everybody. But our improved collaboration efforts have led to better work relationships, where we on the SDR team can learn more about different roles and how we can help.
From three years ago to now, what's the biggest takeaway from these recent changes?
Kollbaum: I would say the silos have really shrunken. At least on the marketing side, that was probably one of our biggest challenges. Now marketing is able to impact the decisions that sales makes and vice versa. From the tech perspective, getting new tools and new technology is easier now than it was three years ago because we've been able to prove that they really work to our CEO. We're able to prove out our marketing dollars, we're able to prove out SDR involvement. So this team is going to continue to grow and improve because we have what we need to be able to go to the CEO and say, "This works."