It's not often you find someone without a technical background in an engineering organization — or a techie with no sales experience poking around Salesforce to check into an account. 
And yet for Skupos's integration team, it's part of the norm.
The integration team was designed to help install, or integrate, software for the Denver startup's customers. Skupos' platform, which helps convenience stores operate more efficiently, can be installed quickly by even those without a technical background, like a sales rep. But if the customer has purchased add-ons or experiences a hiccup, that rep may want to pass the customer on to an engineer who can navigate those complexities. 
That's why this fall, Skupos made the decision to streamline communication and workflows by moving the integration team under the engineering wing.
"One of the biggest outcomes of creating the integration team was defining escalation pathways," Calli Huffstickler, the manager of customer integration, said. "That ensures we're not leaving customers hanging and we're actually getting them connected to the right level of technical support so that we have a greater number of successful installations."
 
We get to play around with a lot of different things now, which is exciting."

The transition wasn't an easy one — it required a bootcamp to upskill the support and sales team while also laying a foundation of best practices. But Huffstickler said the team's work has paid off: Those who once shied away from getting in the tech weeds are now empowered and able to assist customers faster. 
According to Jeto Fisher, a senior support engineer, the move has also freed up support engineers to pursue challenges more suited to their skill set. 
"Because escalations are being resolved faster, engineers can focus on testing, building use cases and building on our documentation database," Fisher said. "We get to play around with a whole range of different technology now, which is exciting."
Built In Colorado spoke to three members of the integration team, Huffstickler, Fisher and Senior Support Engineer Dan Van Voorhis, to learn more about the formation of the team, what it took to get everyone aligned and what this shift means for the rest of the company.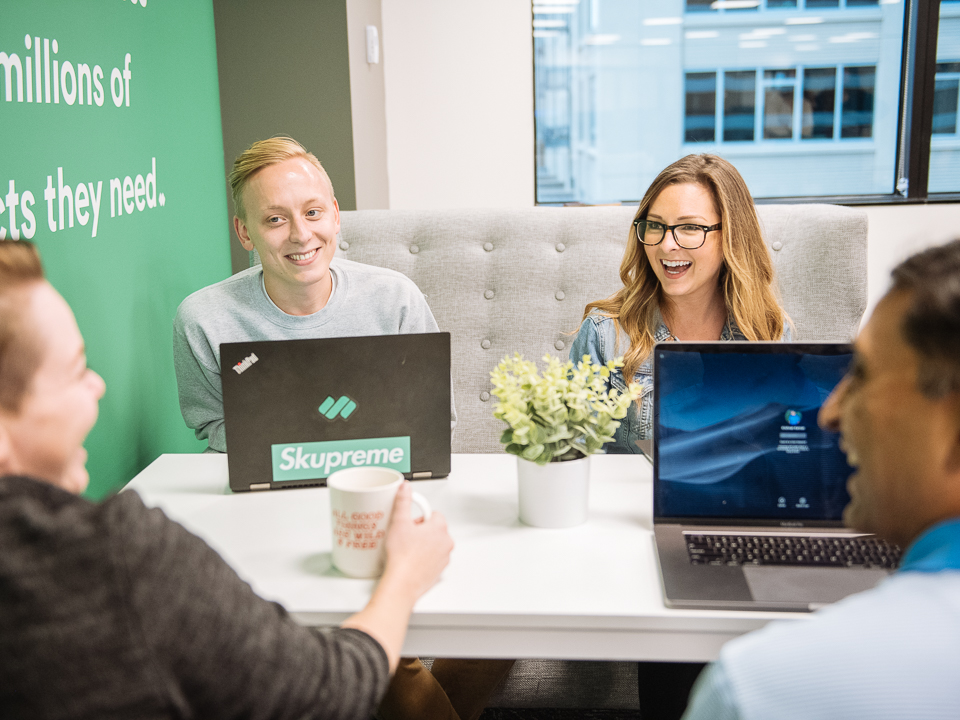 Tell us more about the decision to move the integration team into the engineering organization. 
Manager of Customer Integration Cali Huffstickler: Bringing integration into the engineering and product team incorporates all technical teams into one. I now have clear pathways for technical support. Being in the same department with Dan, Jeto and their team means I have an easier way of getting answers faster and more directly. 
I'm also getting the latest product updates, and I'm in a better feedback loop. As someone who's on the field side, I can relay any bugs that we're experiencing or product features that we think would help make the integration more efficient. To a certain extent, it also impacts how we're educating our customers.
Senior Support Engineer Jeto Fisher: A lot of times, our separate teams were working in parallel but not really talking. If a Jira ticket or Salesforce case were created, it would filter its way to us eventually — but that's a slow process for getting a customer up and running 100 percent. Now, we're all in the same Slack channels together and someone can just throw out a quick message. Those of us in support can jump straight in and start resolving issues really quickly. 
How has your role changed since this rollout?
Senior Support Engineer Dan Van Voorhis: I have a pretty extensive technical background, but I've never really been involved in product meetings or worked with back-end or front-end engineers who do full-stack engineering. With the switch to this new role, I'm still able to use my customer-facing skills while utilizing my troubleshooting skills and my background to teach other more senior members of integration on the technical side. 
Fisher: To add to Dan's perspective on the technical side of things, we didn't see too much of the sales side, which created a small disconnect. Now, we get to integrate with them more. We get to play in Salesforce a little and see more of the "other" side that we wouldn't normally be exposed to. It's pretty interesting to see another facet of the business.
Huffstickler: I went from a sales manager to a customer integration manager — I don't come from a technical background. So when I talk about having faster channels to get the information and the knowledge I need, that's pivotal. I can't tell you how many times I send Dan and Jeto Slack messages asking, "How do you explain this to a 5-year-old?" 
I love the fact that I had to basically start a new job. From that perspective, I think it's gone really well because I'm continuing to learn more about the team and how we can improve.
What's new with the SKUPOS platform?
Skupos is constantly rolling out new features for its customers. According to Huffstickler, the company has recently rolled out a "Venmo-like payout" platform, which enables companies to receive discounts funded by brands themselves. "We're empowering customers to take control of their reimbursements while getting more insight into exactly how many discounts they're offering on particular products," Huffstickler said. "They get a lot more marketing insight into their own business as well as the value that they bring to their customers."
How did the team get ready for this move to a more technical skill set?
Fisher: We had an installation bootcamp that was created to develop new pathways and processes, and to define a clear set of roles and boundaries between the different teams and tiers of installation. 
We had a lot of exponential growth over 2019 and 2020, where all the support teams went into an all-hands-on-deck role. Everyone was doing a little bit of everything. We were starting to get a backlog with onboarding customers, so the bootcamp was designed to alleviate that.
 
We really wanted to expand our product knowledge across the whole company."

Huffstickler: It gave me a lot of knowledge right off the bat. Some things I probably would have learned on my own, but this process ensured I got up to speed really quickly. It got the team oriented within our own department and made sure that the more difficult situations were escalated directly to the people who have the skill sets to handle them a little bit more efficiently. 
The bootcamp was actually extended to non-field facing teams so they could understand the integration process. While they're not doing integrations, they had the opportunity to see what we do on a daily basis. We really wanted to expand our product knowledge across the whole company.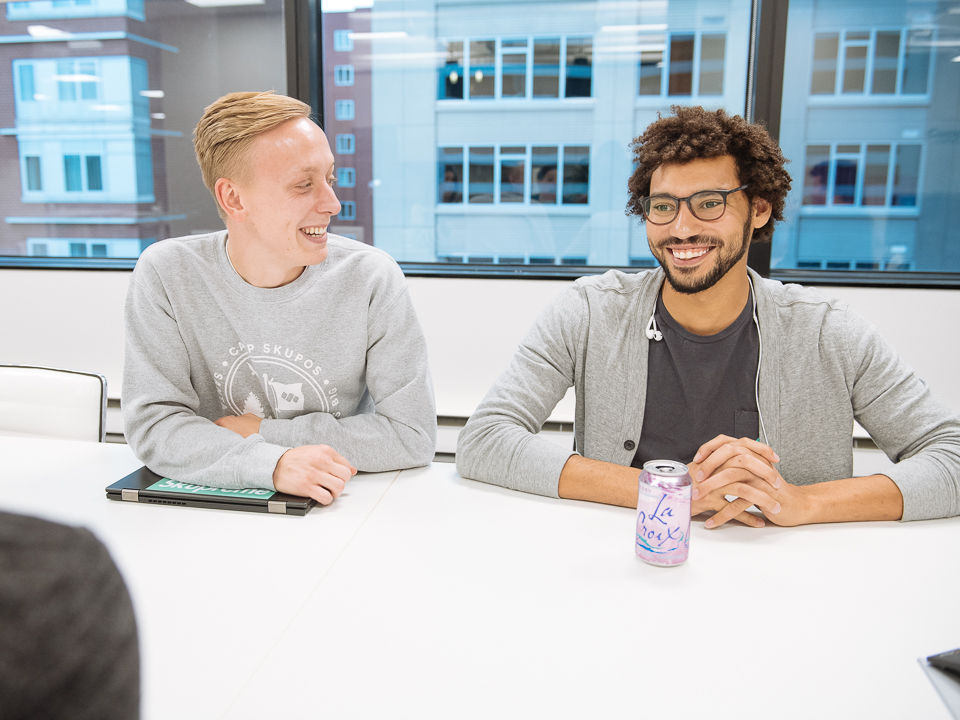 Aside from technical knowledge and definition of roles, what else did the bootcamp cover?
Huffstickler: One of the biggest things that came from the bootcamp was process documentation — Jeto and Dan created one framework for the integration manuals. In creating that framework, we secured a process for how we're going to continue to add and update the documentation to make sure it stays up to date with the industry. 
Fisher: We put feelers out to different departments to get all the documentation that they had. From there, we had to consolidate it and work out the best processes. But we couldn't just look at those documents and copy and paste them. We had to actually go and test out these processes in our office lab. Now, we have one source of truth for the entire company.
One of my teammates and I were relatively new to the company. We came in with a fresh perspective and could ask why we were doing things a certain way, cut out the things we didn't need and add some new features. 
What was one of the biggest challenges you encountered in this transition, and how did you overcome it?
Voorhis: Being able to ingest technical information from senior-level engineers and then reiterating that information in a non-technical fashion was a big hurdle for me. I like to speak in technical terms, but I'm really trying to get better at refining these topics into easily readable formats that are more digestible for our retailers and our internal teams.
I welcome the challenge, though. Being able to teach others brings me a lot of gratification — and it's great to see other people succeeding based on what you've provided them.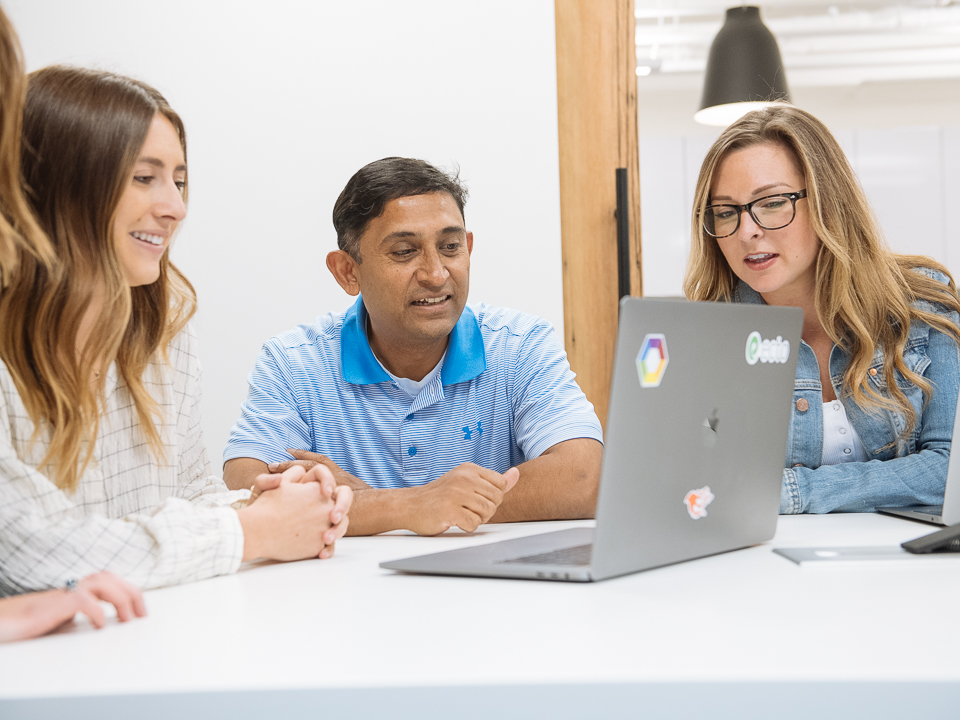 How has the creation of this new team affected the customer experience?
Fisher: We're seeing fewer escalations come up to the support engineers. Before, there were a lot of escalations that maybe people were capable of handling, but maybe not. They didn't know at what point they needed to pass on an issue to the engineers. That meant engineers would get escalations that sometimes weren't super difficult. 
Because escalations are being resolved faster, engineers can focus on testing, building use cases and building on our documentation database. We get to play around with a whole range of different technology now, which is exciting.
 
We know that we're collaborating correctly and we know the escalation paths are being followed. What we've done is working." 

Huffstickler: Solidifying those points of allocating the right skill sets to the right projects has continued to be an evident outcome of it all. Essentially, we saw a 25 percent increase in installations month to month. You would expect those numbers over a long period of time, but we saw it within a span of a couple of weeks. 
Voorhis: I think that goes back to the cross-team collaboration. In terms of efficiency and effectiveness, we now know that our documentation is working, we know that we're collaborating correctly and we know the escalation paths are being followed. What we've done is working. But we're also open to refining our processes and making them better not only to deliver the best experience to our customers but also for our own teams.