Barring some hiccups, much of the world has managed to find a way to function just as it was before the coronavirus pandemic hit.
That smooth transition is in some part due to a crucial, but barely noticeable, vast network of underground and underwater fiber optic cables already in existence. Over 13.2 million miles of that fiber, across 400 of the world's largest markets, is managed by the Boulder-based communications infrastructure company Zayo. 
To truly understand how Zayo is keeping the world connected right now, imagine life without it during the COVID-19 crisis. From fueling medical innovation to supporting industries ranging from mobile carriers and schools to banks and mom-and-pop shops, anyone that needs to communicate and collaborate in a socially-distanced world relies on fiber optic infrastructure.
"In everything we do every day, everywhere, all the ways that we communicate in today's world — fiber optic networks are the common denominator," said Patton Lochridge, Zayo's senior vice president and global sales lead. "There are all sorts of ways to do things, but it all rides on top of fiber."
Built In Colorado spoke with Zayo employees to learn more about the urgent, real-world impacts of their fiber technology in the era of the pandemic, and why it shouldn't be taken for granted.
Keeping healthcare systems connected
A well-connected healthcare ecosystem — especially the global internet of medical things (IoMT) — has become mission-critical for any country in 2020 to ensure accurate diagnoses, reduce operational costs and facilitate disease management, among other vital functions. 
Imagine if the hundreds of hospitals, pharmacies, genomics companies and research institutions couldn't connect to exchange information for research collaboration and medical innovation. It's a massive collaborative effort, and it all ties into large centers where data is constantly being scrubbed, analyzed and sent back to the scientists and researchers. 
And it's all happening in a highly distributed manner.
"If any of those networks aren't performing, it directly impacts the ability of these institutions to work and produce products, which, especially in the time of COVID is urgent, urgent, urgent," Lochridge said. "The distributed nature of the healthcare system and the pharmaceutical and genomics industries is why robust, dense underlying fiber networks are so important."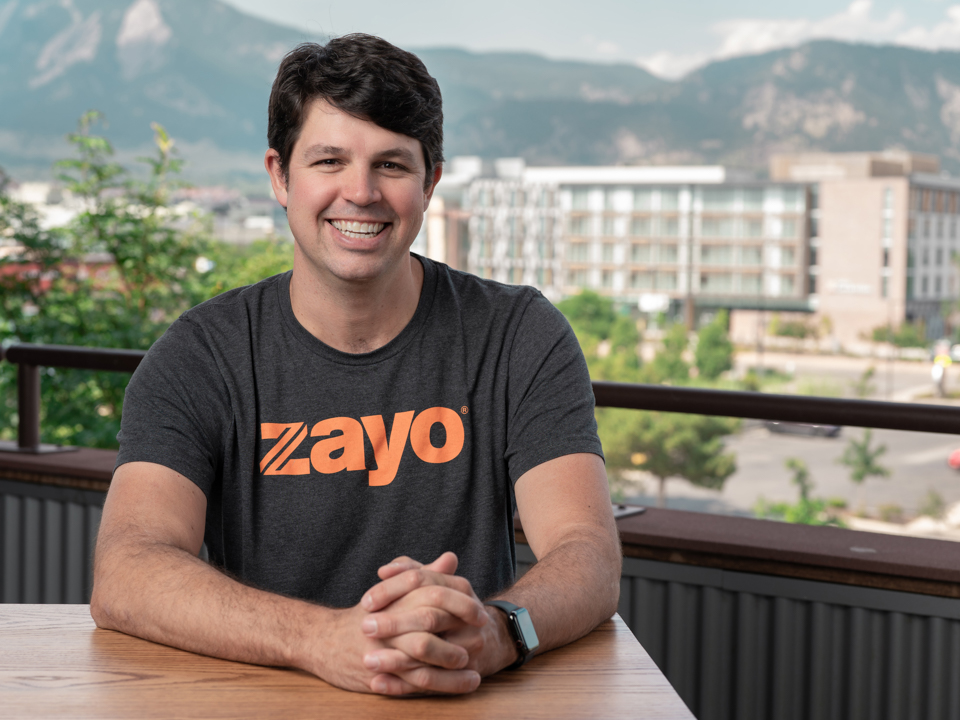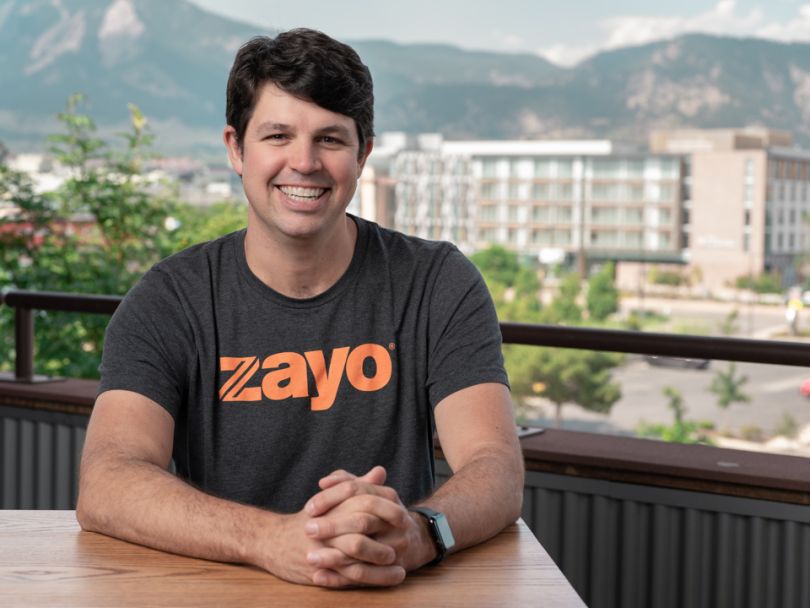 Zayo has proved to be a pivotal player during the pandemic, underscored by the Department of Health and Human Services (HHS) recently requesting an extra route from Zayo so that it could more efficiently share real-time COVID-19 testing data from hundreds of cities around the world.
"For us to set that up in a matter of days so the HHS could carry out their mission to serve the public during this time is something I'm really proud of," Lochridge said. 
Supporting the Search For Vaccines and Cures
Lochridge said Zayo is seeing its impact on the vaccine and cure front, too. Last fall, the company kicked off building extensive infrastructure for one of the world's largest pharmaceutical companies. Lochridge himself worked on that project from the very beginning, drawing solutions on a whiteboard for what would eventually become what he called a "game-changer" in a crisis. "Now, that particular application is directly supporting the search for a COVID vaccine and cures for other medical diseases," Lochridge said.
'The carriers' carrier'
When COVID-19 sent students and employees home to work in a decentralized fashion, Lochridge noted that everybody just opened up their computers and phones and seamlessly continued operating as before. 
Much of that reliability and high performance is due to Zayo's investment in building out its networks early. 
Since there has been more time spent on mobile devices — a result of social distancing and stay-at-home measures — Zayo boosted its infrastructure for its largest customers: wireless operators. Lochridge said that Zayo brought the product to market that is now standard for these mobile carriers to avoid clogging issues that could interfere with video uploads, for example. 
"Previously, wireless operators had to buy their bandwidth piecemeal — a circuit here, a gig there," he said. As a result, Zayo spent about $1 billion building new fiber networks over the old networks, brought them to the cell phone towers and provided dedicated dark fiber solutions so the carriers could manage their own bandwidth needs as traffic increased or decreased.
Working to facilitate work
Zayo also provides core infrastructure to perhaps the most well-known online meeting collaboration company in the world. "The CEO of that company and the CEO of our company were in direct communication at the beginning of the pandemic to ensure that their network capacity was augmented in our new era of online collaboration," Lochridge said.
"With everything going on right now, demand for bandwidth is huge," Solution Engineer Director Cheffren Canady said. "The uptick in customer requests for increased bandwidth pushed us to upgrade our infrastructure so we can grow with our customers." 
"Our underlying networks — and being able to provide scalable bandwidth — is absolutely paramount when these wireless operators are delivering 5G to their customers," Lochridge added. "Our willingness to put together big infrastructure deals changed the game with how they can handle more traffic and with all that we do wirelessly on our phones." 
Senior Account Director Kristy Zado said the depth and breadth of Zayo's network has garnered the company a reputation. 
"Because of how we built it out, from disparate orphaned networks to a holistic network, we're actually known as the 'carrier's carrier,'" Zado said.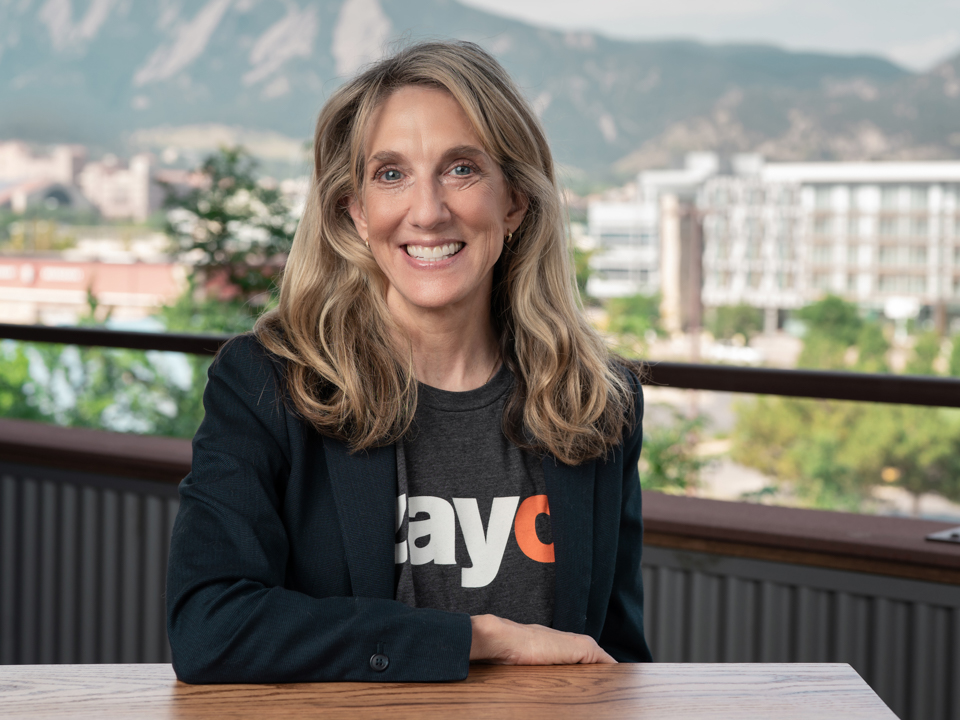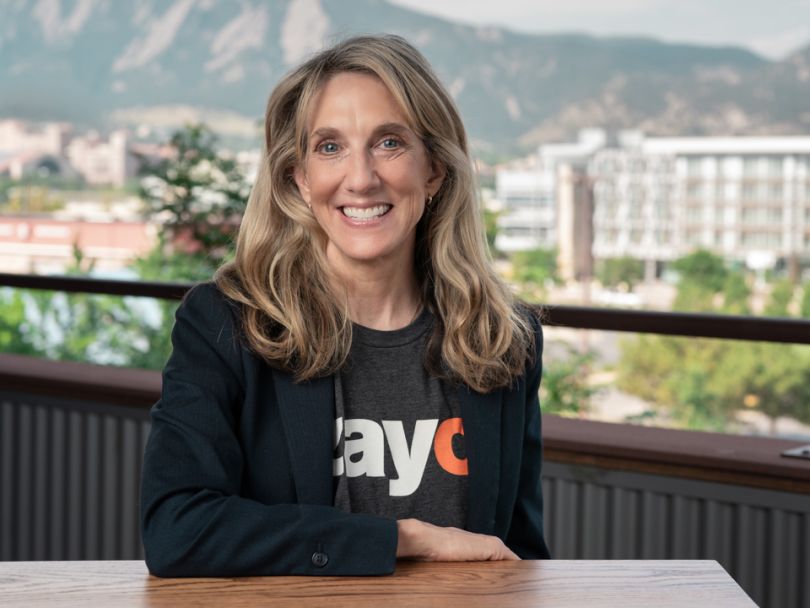 Crucial to the bigger picture
Zayo's impact on vital functions extends beyond healthcare and communication to other industries, even when there's not a pandemic going on. 
Regardless of the customer, or whether or not they sell a circuit, simple internet connection or data center connection to a third-party provider, Canady, an Army veteran of 14 years, sees this big picture. 
"That third party may be working with mission-critical elements, and this impacts our system as a whole," Canady said.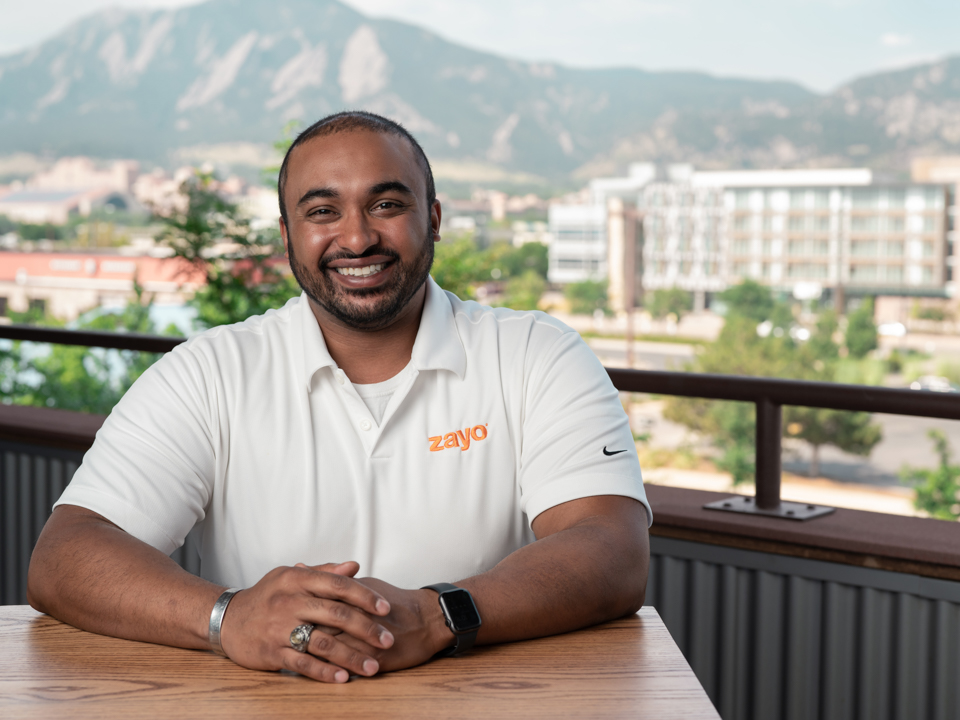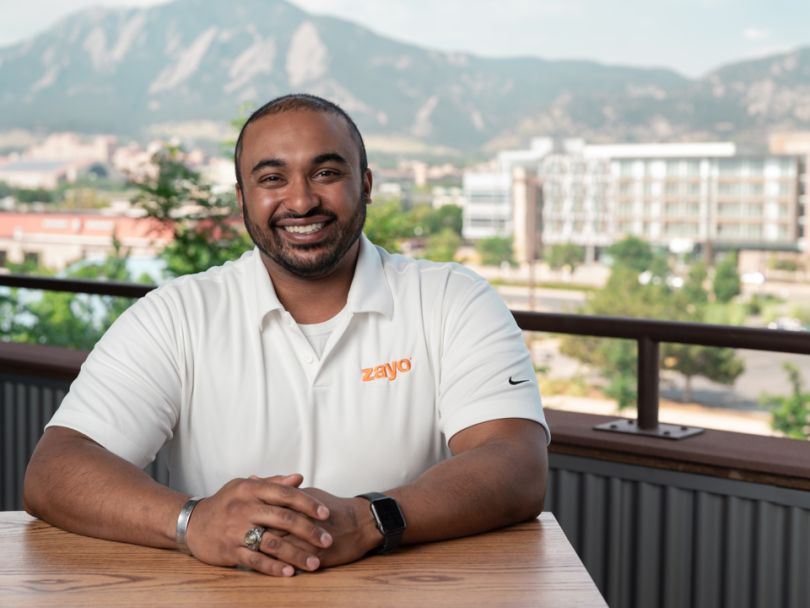 Recently, Zayo was providing a simple connection to one of the Army bases on the East Coast, and the significance of the work shifted into sharp focus for Canady. 
He could see firsthand — from an operator's perspective — the effects of a communications system going down while in combat. That's when he realized that a single circuit could have life-saving potential downstream.
"Our military and National Guard rely on our infrastructure and products by the second, and every second that we don't provide connection, people could lose lives," Canady said. "To me, that is really what sinks deep in every opportunity, whether I'm directly involved or not."
For Zado, the most influential but underrated impact Zayo has been on the economy. "It's been fascinating seeing the changes with the NASDAQ every day, knowing that it's our routes that we have either built out or acquired that highlight the low latency routes for financial institutions carrying the most important data every single day," she said.
Lochridge echoed his colleagues' sentiments about the significance of Zayo's infrastructure in keeping a fast-changing world connected. "Seeing the direct impact of our work gives me goosebumps because it's so important to literally everyone. We're actually helping transform society." 
For those who may have a harder time understanding the underlying force of fiber infrastructure, Zado often points the clues out to her 10-year-old daughter when they go on walks. 
"She loves streaming movies on her mini iPad, so I love showing her where the fiber is — maybe it's in the air between the buildings, or underneath the sidewalk where there's an orange Z," Zado said. "Those real-world sightings can often encourage the continuation of this important work."