Some mergers and acquisitions go better than others. 
In 2005, eBay joined forces with Skype in a $2.6 billion merger designed to build stronger relationships between sellers and buyers through video conferencing technology. But things went south: eBay ended up selling off 65 percent of the company to a private equity group for $1.2 billion less than it paid. 
On the opposite end, there's Instagram, which Facebook acquired in 2012 for $1 billion. Just seven years later, Instagram carried an estimated worth of more than $100 billion.
So, how do good mergers and acquisitions happen? And what's it really like for the company being acquired? 
Denver-based Zen Planner has some answers to those questions. The company, an all-in-one fitness platform designed for boutique gym owners, was acquired in 2017 by Daxko, a 20-year-old enterprise software firm.
At the time, news of the acquisition sparked internal questions around Zen Planner's identity and how its team and customers would be affected. What would the new culture be like? Would internal structures change? What would the team look like in a year? 
Following months of change management and future mapping, anxieties surrounding those questions began to settle. Today, members from the Zen Planner team say the company has transformed many post-acquisition obstacles into opportunities. 
"Change is hard, but when you're willing to let go of the past and shape the future, you often end up in a better place than where you started, and that is the case for Zen Planner," said Director of Sales Cody Sunkel, who experienced the transition.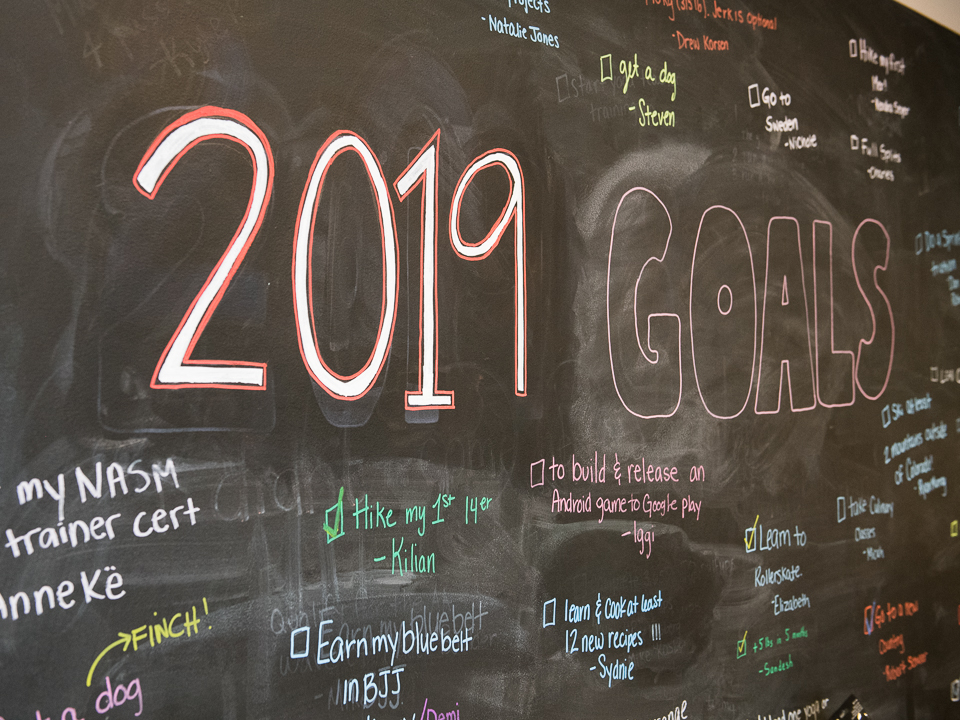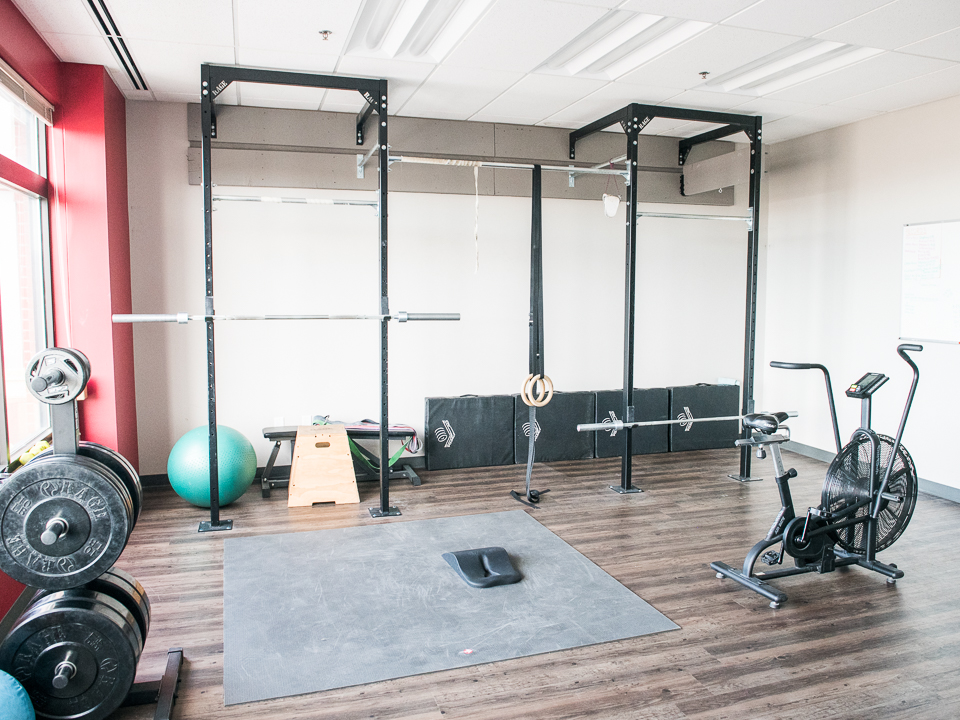 A Zen Planner employee for more than five years, McDonald said she didn't let the changes that come with an acquisition impact what she loved about Zen Planner. Today, she said she focuses on how to take advantage of the opportunities created for her team as a result of the rapid growth. 
In fewer than four years, Sunkel moved from an entry-level sales role to his current position as director of sales. Since Daxko bought Zen Planner, Sunkel said opportunities for advancement like the one he experienced have multiplied.
Before joining Zen Planner seven years ago, Share worked for a big box gym as a personal trainer and used the company's software to support his fitness business. With Zen Planner on the cusp of market expansions and new product launches, Share said his team will be growing in the upcoming months.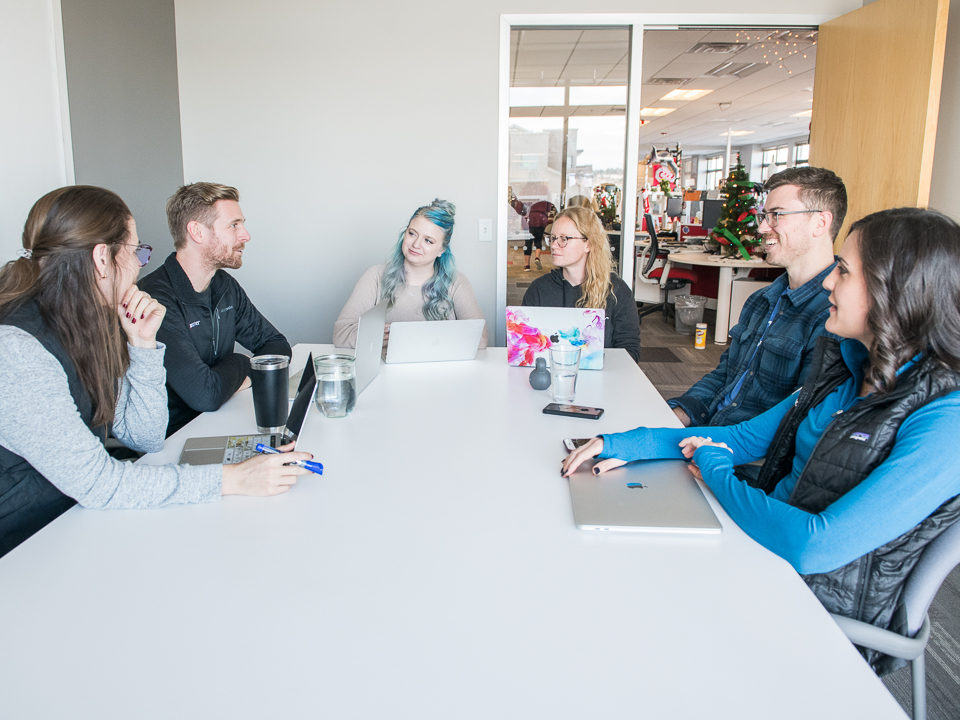 Stepping into the unknown 
Daxko's acquisition of Zen Planner in 2017 made strategic sense: YMCAs, campus recreation centers and 7,000 other enterprise-level wellness organizations were already using Daxko's member management and payment solutions to aid in their operations. But absent among its clientele were smaller businesses like martial arts schools, yoga studios and CrossFit boxes.
When Daxko bought Zen Planner, that all changed. Since its launch in 2006, Zen Planner had amassed more than 5,500 clients from 58 countries in the boutique fitness segment at the time of the acquisition. The acquisition helped Daxko enter the small fitness studio space and, in turn, provided Zen Planner with additional resources to accelerate the development of new tools and features for its growing client base.
From the outside, it looked like two organizations passionate about health and wellness coming together to serve their communities. But inside Zen Planner, there was some initial unease. 
"There were lots of fears, some of them justified and some of them simply created by the concept of the unknown," McDonald said. "The largest challenge for me was supporting our team in navigating the change."
The future of Zen Planner's cultural identity was a common question, as the 90-person team had grown close in scaling the company. The acquisition meant change was coming: change in focus, bandwidth, process and culture. But those changes also helped the team put things in perspective. 
"At the end of the day, we're all just people. People want trust, and a positive and supportive work environment," Share said. "The process of gaining people's trust and getting everyone headed in the right direction takes a minute." 
Transparency through change
The team at Zen Planner said formal change management campaigns helped put people's minds at ease during the transition. Through forums, trainings, roundtables and engagement surveys, Daxko was able to keep a pulse on how Zen Planner staff were internalizing organizational changes of all stripes. 
"Our team felt heard, and we felt included in the process to keep the business moving forward," McDonald said. "This all helped us see the benefits of joining forces with similar brands in a shared industry."
Ongoing messaging around Daxko's overall mission and its vision for Zen Planner also helped to show employees that the two companies had more in common than not.  
 
We live and breathe fitness, and that hasn't changed."

"Our mission is to make the world a healthier, happier place," Share said. "Looking at Daxko's culture and values, and its other brands like Club Automation and GroupExPRO, they look and feel a lot like ours."
In identifying that shared focus, employees said they realized the new parent company wouldn't tamper with a core tenet of Zen Planner: a passion for fitness.
"We live and breathe fitness, and that hasn't changed," Sunkel said. "Pop into our office around 1:15 p.m. on any given day and you'll see hordes of sweaty, red-faced team members coming back from their lunch fitness class, martial arts class, or a trail run."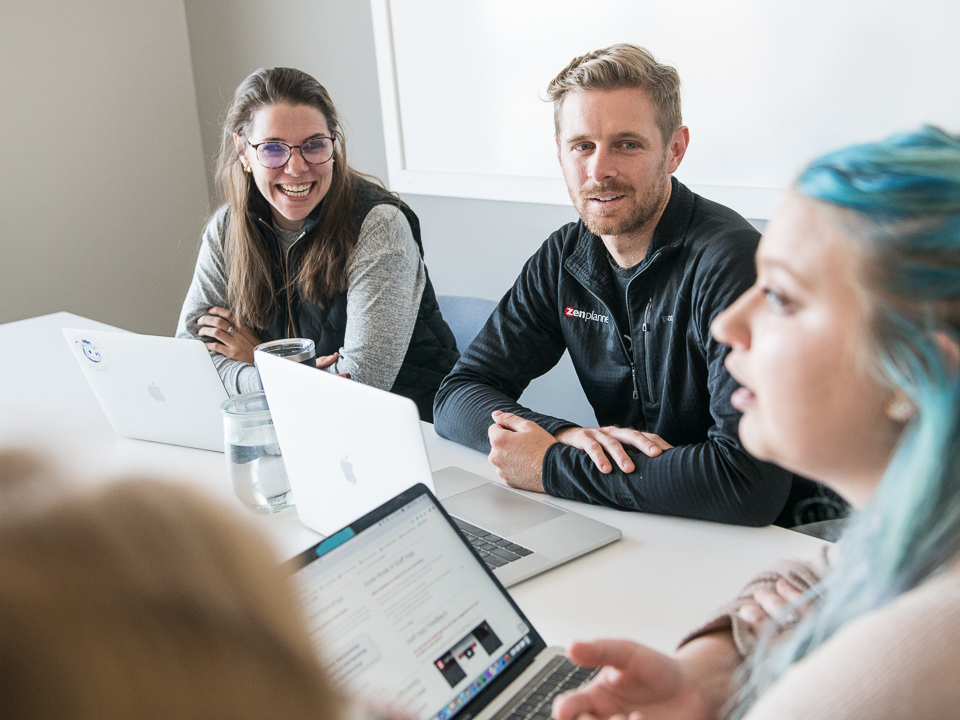 A fit future
Communication played an important role throughout the transition, but the team said it wasn't until changes took root that they fully grasped the benefits of working under a larger company.
Before 2017, Zen Planner was a typical tech company. The pros? Move swiftly, make immediate impacts, inform strategic decision making. But the failure of a given project at an early-stage venture could mean risk to the entire company. According to Share, that also meant less room to innovate. 
In joining Daxko, Zen Planner gained the financial backing of a larger company with more resources and stability. Sunkel said that meant more freedom to pursue out-of-the-box projects. 
"We transitioned to a company that isn't afraid to spend money to make money," Sunkel said.
The acquisition also meant closer proximity to other Daxko brands and opportunities, which included Zen Planner's acquisition of SugarWOD, a workout tracking and community engagement platform that serves similar clientele. As a result of the acquisition, Zen Planner and SugarWOD are developing an integration between the two platforms to make it easier for gyms to offer best of breed workout tracking and community building to their members.
"We are better able to explore, identify new opportunities, and resource them without having to steal resources from our core revenue-generating products," Share said.
Additional projects post-acquisition include delivering content and curriculum to martial arts schools via mobile app, creating a KPI dashboard for business owners that compares aggregate data from similar businesses, and building a marketplace of partner integrations. 
 
Change is hard, but when you're willing to let go of the past and shape the future, you often end up in a better place than where you started."

"The growth has been continuous since the acquisition," McDonald said. "We've seen more opportunities for the teams themselves, more teams and new organizations within the company structure, and more diversity in the kinds of products and services we can offer our industry."
Growth isn't limited to what Zen Planner is doing for its customers, either. Internally, design and product development teams have seen additional resources, and Zen Planner's engineering team expects to enter 2020 at nearly twice the size it was at the start of 2019. 
With that increase in headcount, Sunkel said the company is prioritizing professional development and career pathing opportunities for the current team.  
"We have a culture of promoting from within as much as possible," Sunkel said. "There are plenty of opportunities for advancement given our strong growth rates and the regular addition of new products we're bringing to market."