Very rarely do investors fork over $5.6 million before a company is even incorporated. 
But for Sumo Logic, the potential was too high for investors to skip out when Founders Kumar Saurabh and Christian Beedgen pitched their cloud-native Continuous Intelligence platform ahead of its 2010 launch.
In 2012, the company raised $15 million — just 54 hours after they pitched investors — and a $30 million round followed 11 months later. Three more substantial rounds followed, and in May, a new investment of $110 million valued the company at more than $1 billion. 
That's all to say, there's something good going on at Sumo.  
The funding throughout the years has aided the company's rapid growth plans, which includes expansion in Denver, in addition to seven offices outside of its Silicon Valley headquarters. And, for the 50 employees who call the Mile-High City their own, there are plans to double in size in 2020.
We connected with three leaders who have played — and will continue to play — an integral role in Sumo Logic's continued upward growth as it takes on a $60 billion industry.
The Growth Influencers
Senior Mid-Market Sales Manager Chris Bowman: Not only does Chris support nearly 400 Sumo Logic clients spanning the Central U.S., Western Canada, and Latin America, but he also oversees the company's local growth.
Senior Director of Talent Acquisition Cris Domingo: A 20-year industry veteran in talent acquisition, Cris has played an instrumental role in scaling the team at over 200 hires year-over-year during her nearly four years with Sumo Logic
Director of Engineering Steve Hornick: Steve joined the Sumo Logic team in September to grow their engineering presence in Denver across several teams. First up on his list? The distributed systems and security analytics teams.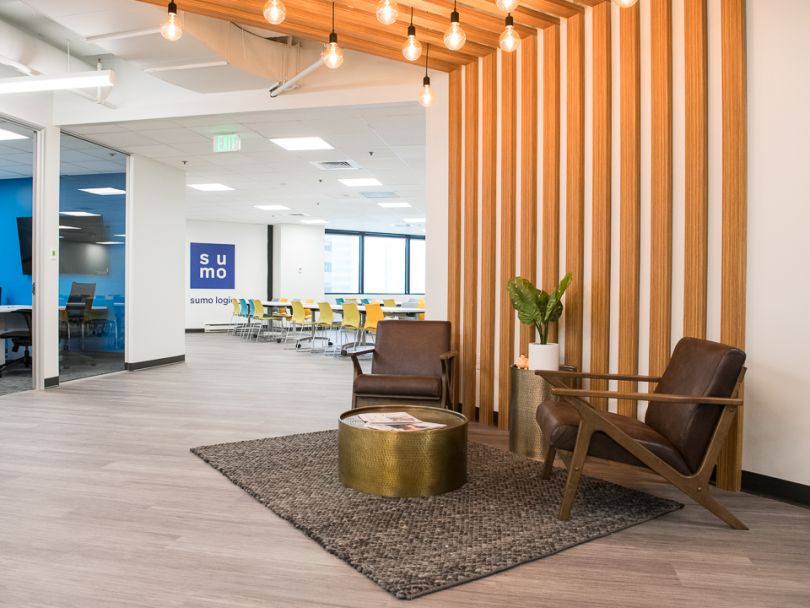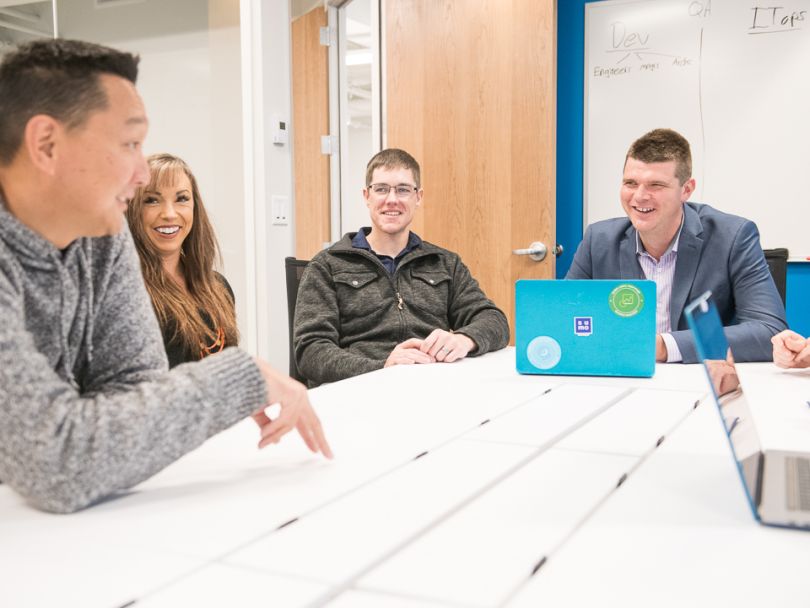 In Demand
While leadership, people and revenue play major roles in growth for Sumo Logic, much of it comes down to two things: product and demand.
The amount of data companies have access to today is staggering, and it's only getting bigger. So when a company like Sumo Logic comes in and says they can sort through it, gather intel and flag for IT operations and security personnel what needs their attention, it's somewhat of an easy sell. 
Tie that with the fact that their platform is cloud-native — meaning delivery in real-time and all systems continuously learning — and it's a no brainer. More than 2,000 companies have signed on for Sumo Logic's platform, including heavyweights Airbnb, Anheuser-Busch and HomeAdvisor, with many more on the way.  
Steve: One of the most attractive things is that Sumo Logic is a SaaS solution. Once our customers start pointing data at Sumo, they can immediately start realizing the value and power of the software without any complications of hosting the solution on their own. Additionally, we've built default dashboards and searches for some of the most common use cases so our customers don't have to. 
For engineers, the same SaaS answer holds true. We control the environment and are able to push code and features the moment they're ready. The microservice architecture, paired with modern coding languages, keeps engineers ahead of the industry from a skill perspective. To me, though, the number one attraction is the problem Sumo Logic is working to solve. There's big data we are all familiar with, and then there is extreme data. With this, there are not only endless challenges to solve but endless opportunities to tap into.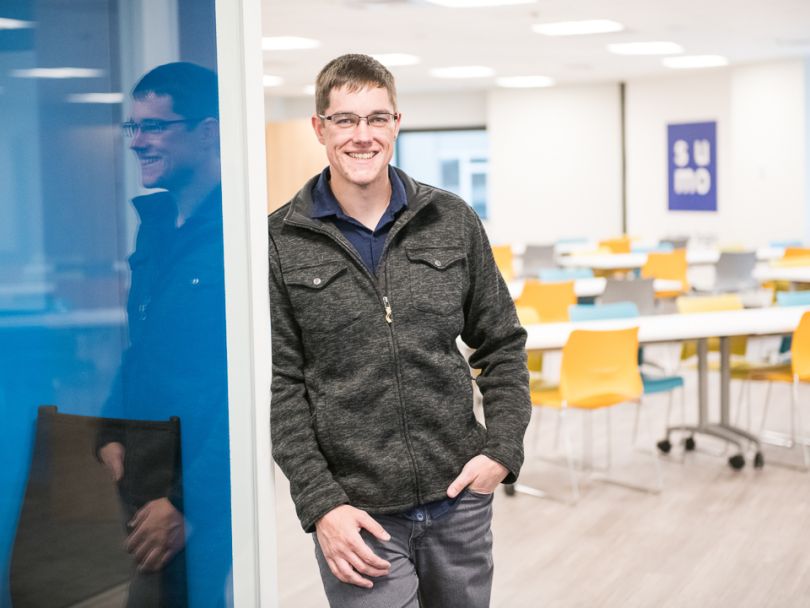 Once our customers start pointing data at Sumo, they can immediately start realizing the value and power of the software without any complications of hosting the solution on their own." 

Chris: Our founders came from one of the most notable security information and event management companies out there. They saw a problem and a way to solve it by leveraging cloud computing at scale, which was a new concept at the time we were founded. Our architecture gives us a unique way of solving today's modern business challenges such as digital transformation, adoption of the cloud and security. Our customers are always on the most recent version of our platform, and they don't need to deal with maintenance or involve support due to that. That same architecture allows us to add the features and functionality the market demands and then roll it out to everyone very quickly, which is a huge market differentiator.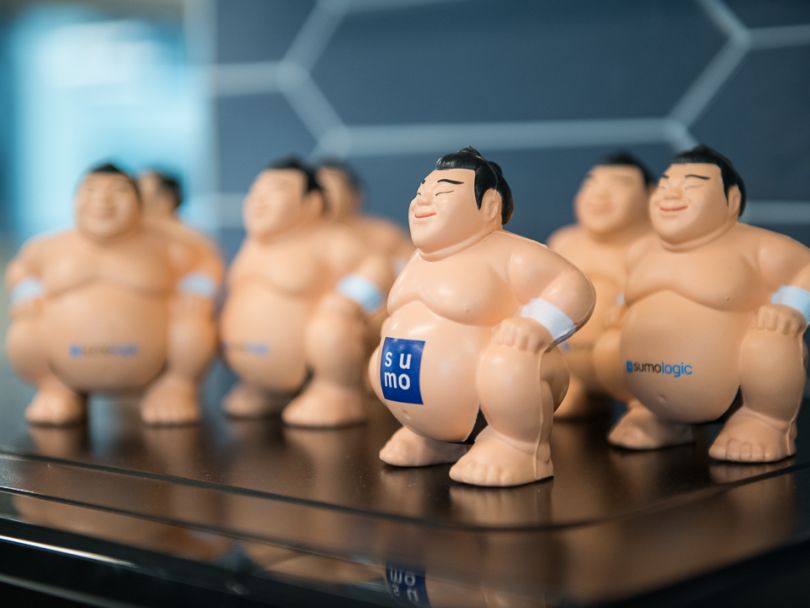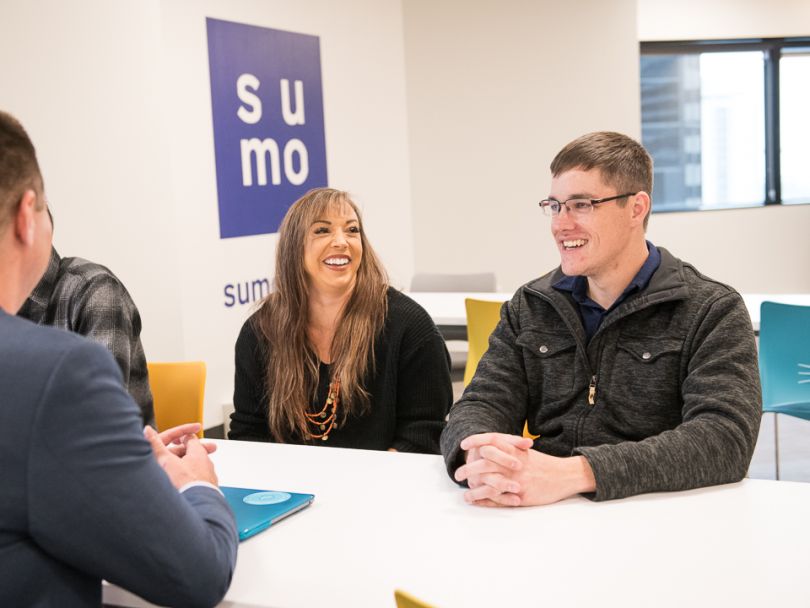 Keeping Sumo Logic a Great Place to Work
Historically across the tech sector, hockey stick growth similar to Sumo Logic's is when hiring tends to pick up. This quick influx of new faces can pose a real threat to company culture, but fortunately, Cris and her colleagues have a plan in place to keep employees happy and challenged.
Cris: Lowering the bar for hiring during critical stages of growth can cause immense damage to an organization. As a leadership team, it is imperative to strategically partner with your talent team, view them as an ally in your business, and work with them to define what a stellar candidate looks like across every team. There are times where the needs of the team are different, and you have to take a holistic approach to hiring because not all great candidates have the same make-up. As we scale our organization, the definitions will change slightly, however, there are fundamental principles that Sumo always keeps in alignment: intellect, passion, curiosity and collaboration.
Chris: We believe everyone being happy and excited to come into work every day is paramount to creating a strong company culture. The platform is fantastic, but nowadays you need more than that. My colleague, Todd Hicks (employee No. 4 in Denver), and I both came from growth tech companies and took what we learned from there to expand upon it. To me, it all comes down to the people I work with on a daily basis. We've remained steady in our initiatives as we have grown, which has allowed us to maintain a deep-rooted, positive work culture. In tech, you are only as good as the people who build, run and secure your platform, and we have incredible folks doing that as we sell it. 
 
In tech, you are only as good as the people who build, run and secure your platform, and we have incredible folks doing that as we sell it." 

Steve: We make sure that everyone has a voice and opportunity. The best thing we can do as a company is to realize that as we grow larger, we'll have more brainpower and cognitive diversity to lead to innovation. By continuing to embrace a culture of listening and speaking up, all while supporting and working towards the same mission, innovation will always happen. Additionally, we will continue to believe in taking risks and failing fast. We learn from our mistakes and this leads us to build a better solution. It's also important that we provide tools and mentorship to our leaders so they can embrace this culture as we scale up.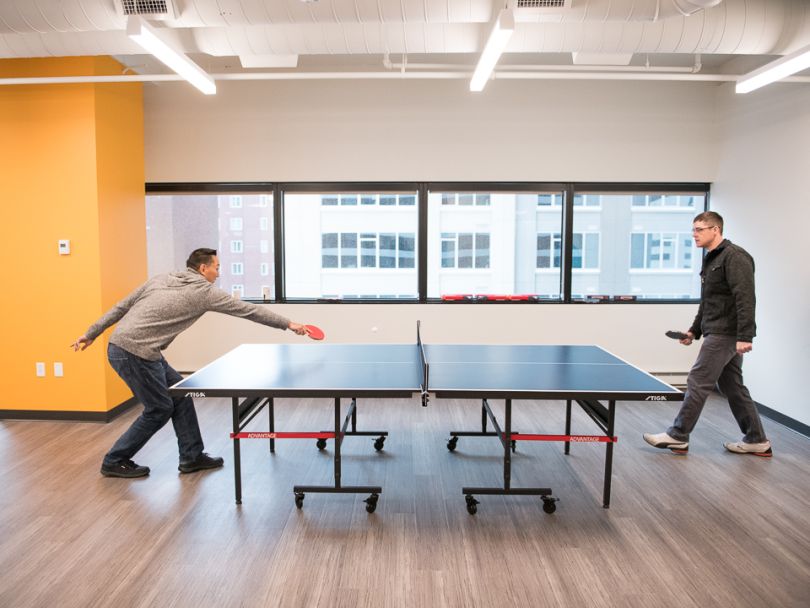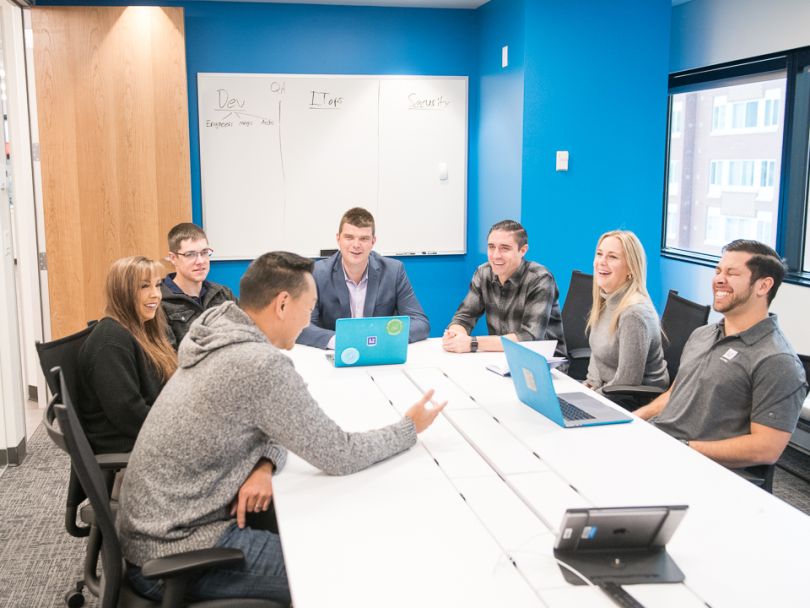 Spotted: Sumo Logic in the Rockies
A significant amount of that new hiring took effect at Sumo Logic headquarters, but just a hop, skip and a mere 1,272 miles almost directly east of the Bay Area office sits the tech company's office in downtown Denver. Working with a local team of fewer than 100 employees presents a unique opportunity for techies to make a big impact from their homes in Colorado, and collaboration and celebrating Denver has played a big part in building the foundation of the office.  
Steve: The challenges the teams in Denver are solving today relate directly to the scalability and reliability of the entire system. We are responsible for implementing new technology throughout the pipeline that allows the platform to reliably scale to our clients' demands. This is also the same system the rest of the engineering teams leverage. This means that a major mission is to enable and ensure other teams are able to use the new systems we build. 
Chris: The group of candidates here exemplify the diverse ways of thinking and an exciting approach to work-life balance where you have the outdoor lifestyle of Colorado and the work-hard mentality of the people who embrace that. We have engineers helping our sales professionals early in their careers develop their knowledge in our space and technical account managers with extensive experience overseeing unique customers that drive adoption — both amplify the importance outside of sales. Everyone brings value, building a unique, strong culture.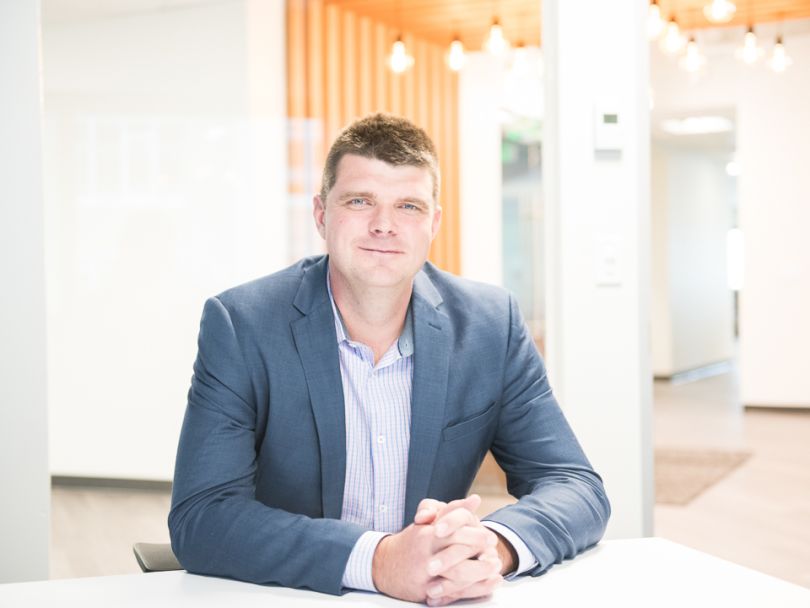 The group of candidates here exemplify the diverse ways of thinking and an exciting approach to work-life balance..." 

Cris: The size and growth plans for our Denver operation means there is not only an immense amount of growth potential but a special opportunity for all new team members to add their fingerprints to the culture. Collectively, the Denver office believes in collaboration and building strong relationships, so whether it's group workouts, checking out new breweries and rooftop restaurants or group snowboarding sessions, our Denver office champions the Colorado lifestyle.