If you've ever forgotten to get milk at the supermarket or needed an emergency candy bar late at night, chances are your local corner store has been there for you. For the team at Skupos, the data platform behind many convenience stores, that feeling of support is an integral part of their company culture. Between team-building events, educational resources and a culture of collaboration, Skupos ensures that career growth is just around the corner.
We got the scoop from three members from the Skupos team and learned how their culture of inclusivity, teamwork and fun play a big role in the company's success. Now that's convenient.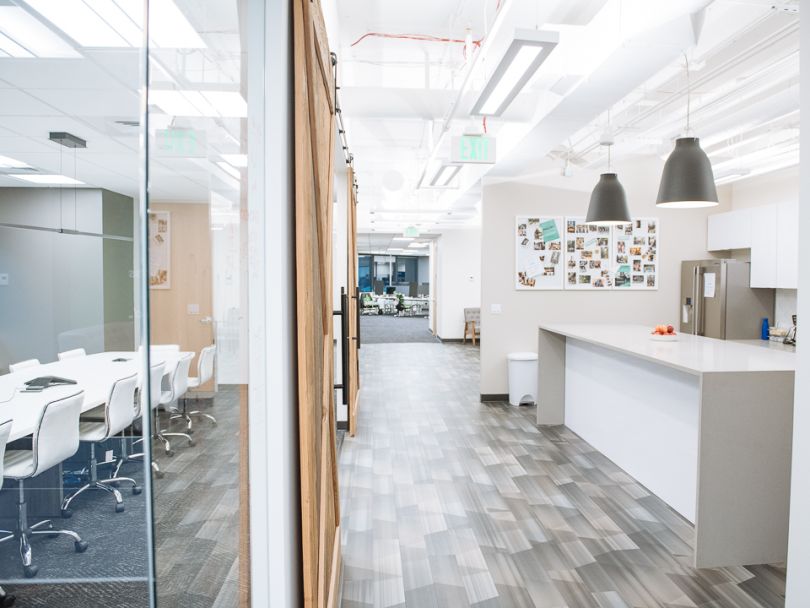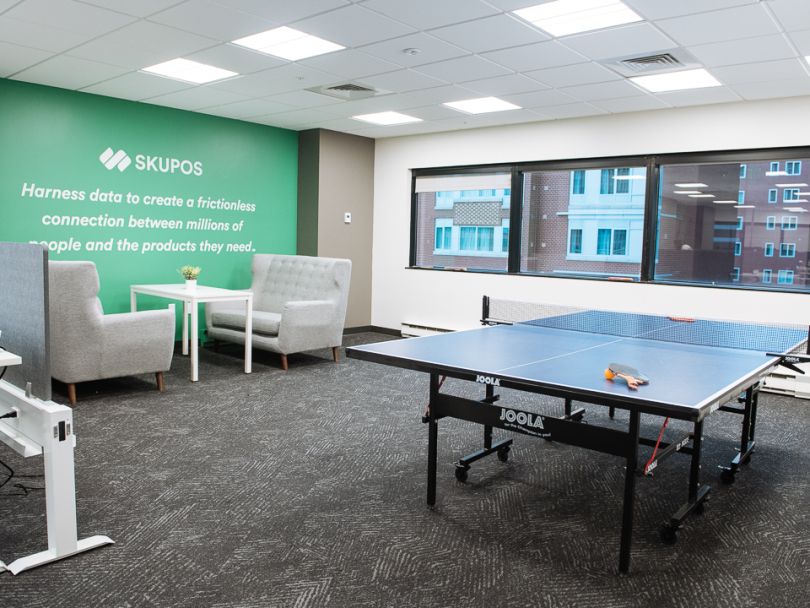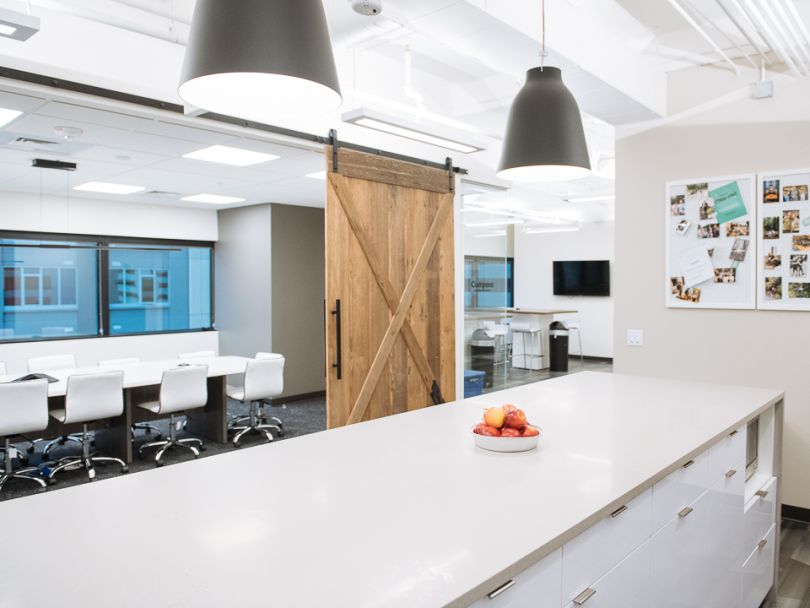 ESTABLISHED: 2016
EMPLOYEES: 130
WHAT THEY DO: Skupos works with independent convenience stores, regional distributors, and Fortune 500 CPG brands alike, helping drive business efficiencies through big data.
WHERE THEY DO IT: Denver, and its headquarters are based in San Francisco. 
YEARLY REUNION: The whole company stays in touch by meeting up for an offsite retreat once a year. This allows the team to get to know each other better and bond in person.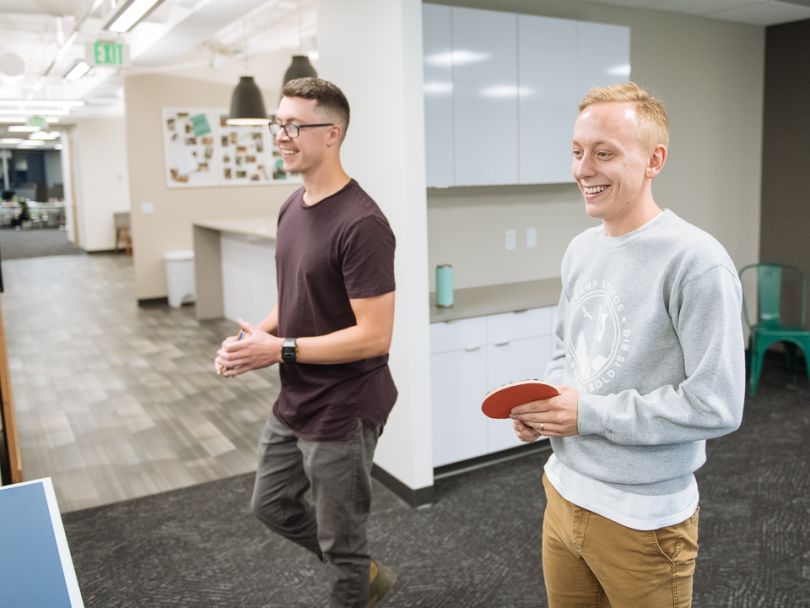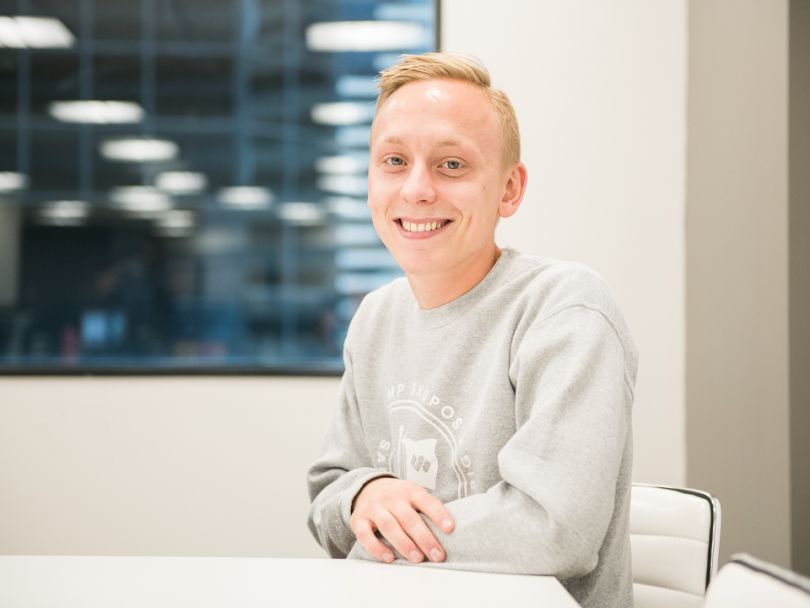 Brad Dahlgren, Junior Salesforce Administrator 
Brad has a hand in all things Salesforce, from user management to building dashboards, reports, layouts and more. 
You've had a couple different roles at Skupos in a relatively short amount of time. Tell us a little bit about your career progression. 
When I started in February, I was part of the integration specialist team, responsible for configuring our software onto our client's systems. I would have weekly one-on-one meetings with my team lead, who encouraged me to set some career goals and work on how to achieve them. I always knew that I wanted to migrate away from customer interactions and deepen my Salesforce knowledge. After about three months with the company, I was encouraged to apply for an open role on the Salesforce team. I was so grateful for the opportunity to move into a role more aligned with my long term career goals. I've already discussed my goals with my new team lead, and we're both actively working on getting me prepared for the next step. 
For you personally, what is an exciting next step at Skupos? 
I have always been encouraged by my team leads to explore my professional goals, including getting Salesforce certifications. These certifications take a lot of effort in terms of learning and studying, but I've been fully supported by my lead. She already has several Salesforce certifications, so I've had a great mentor to guide me through the process. Skupos has been right by my side to help with this goal, and has demonstrated their support by sending my team to Dreamforce, the annual Salesforce conference, where we'll expand our knowledge and take certification exams. I am grateful to work for a company that values education and growth.  
 
I've already discussed my goals with my new team lead, and we're both actively working on getting me prepared for the next step."

Collaboration and bonding is so important at Skupos. What are some ways you can see the company promote these values? 
The office itself is designed to encourage collaboration and socialization. There are no cubicles or offices, even for the CEO. We have a ping-pong table that is actually used on a daily basis. It's common for teams or random groups of co-workers to grab coffee or lunch together, and I've gone to a number of off-site happy hours, sporting events and other get togethers in my short time with the company. One major event is the annual off-site, which luckily happened on my fifth day on the job! Both the Denver and San Francisco offices went out to Santa Cruz on a two-day trip — it was such a unique bonding experience.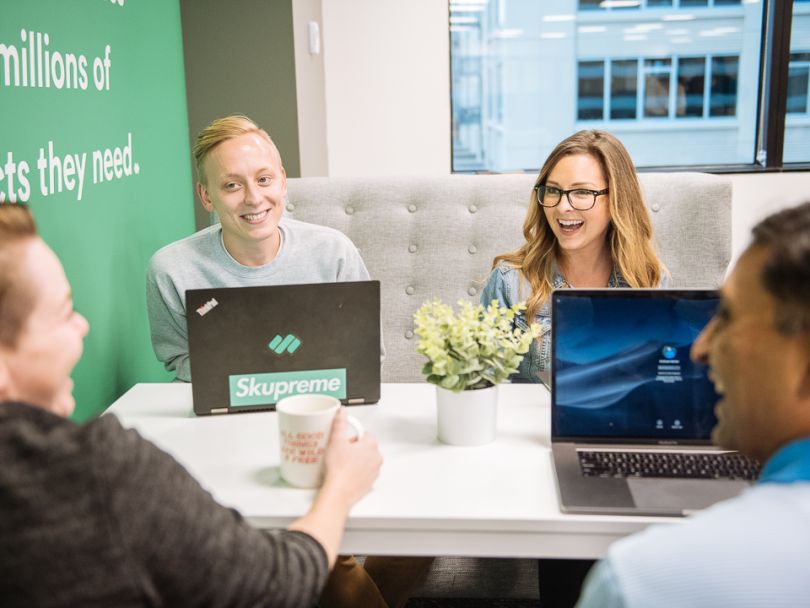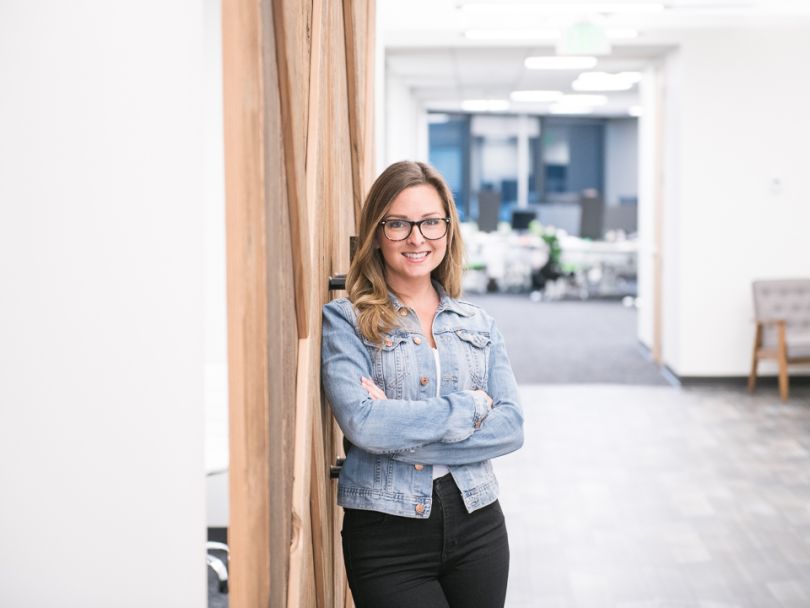 Samantha Felice, HR Coordinator
Samantha not only serves as a valuable support for all things HR, but she also runs point on new hire orientation, employee engagement and event planning. 
As someone who works in HR, you see a lot of new hires. How does Skupos foster camaraderie from day one? Why do you believe camaraderie so important?
It's been so much fun to work with every new hire that comes through our doors. Our recruiting team is amazing at hiring the very best, and it's been such a privilege to get to know each person. We have a family atmosphere and culture, so we make it a point for everyone to really get to know each other. I believe this is extremely important for the growth of the company because our employees feel supported and cared about. They feel like there is a more personal connection with everyone in the company and our leadership. That creates trust and loyalty like nothing else. 
We do a ton of activities together outside of work. From happy hours to company picnics and sporting events, we all really love to spend time with each other outside of work. Our company culture is all about working hard and having fun. We are building a new engagement committee that is dedicated to creating and organizing fun events each month to engage our employees and make work something to look forward to. 
 
I've never seen employees so productive, successful and happy. "

We heard you've gotten some volunteer and community outreach initiatives off the ground. What kinds of things have you and the Skupos team been up to?
Our first event was walking in the Pride parade this past June. Recently, we organized a fundraiser and donation drive for cities in the Bahamas that were affected by Hurricane Dorian. We have a few other events in the books around Thanksgiving and the December holidays. It's been a lot of fun, and we definitely love getting out in the community and making a difference.
How does Skupos help its employees manage a work-life balance? 
Skupos allows us to have flexible time off, which is different than every other company with typical accumulated PTO. This gives our employees the ability to work remote and take time off. This means that we may take over some work for another employee when they go on vacation, and then they will do it for us in return. It allows us to have a good work-life balance and solves the problem of burnout. I've never seen employees so productive, successful and happy. I believe this system of flexible time off is what gives us all a healthy work-life balance. It also creates an incredible environment for teamwork, which is super important in the success of any startup company.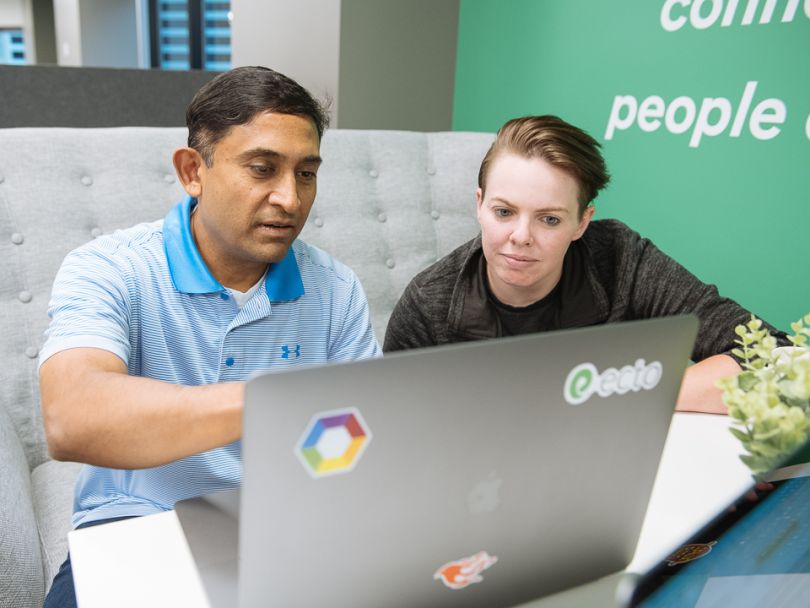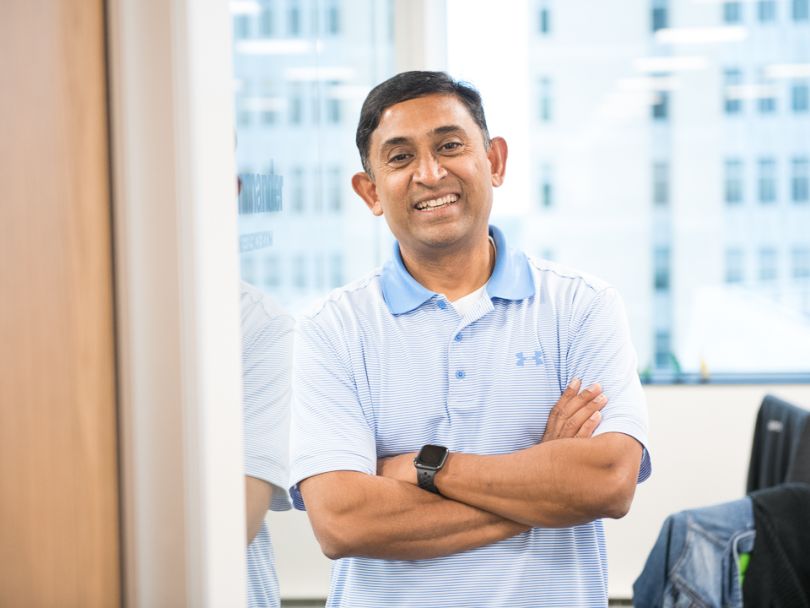 Krishnan Kannan, Senior Software Engineer
With the rest of the engineering team, Krishnan works on building features and improving existing products so the company can hit new goals. 
This is a relatively new position for you. What has stood out to you in the past couple months? 
What strikes me the most is how accessible the executive team is to all employees, whether in person, Slack or email. Meeting people outside our engineering team is easy because the sales, customer support and customer integration teams are located in Denver. We interact with the product team, design and QA team members daily during our standup. For the engineering team, new hires are flown out to San Francisco during their first week of onboarding to meet and work with the rest of the team. I greatly benefitted from that.
Tell us about your team. How do you collaborate with them? 
I work on the engineering team in Denver. Currently there are only two engineers in Denver and the rest of the engineers are in San Francisco. Members from San Francisco visit our Denver office frequently and we are encouraged to visit them as well. We collaborate over Slack and Zoom many times every week to share design, ask questions and get status updates on various initiatives going on in the company. Feedback about the projects is always welcome. 
 
What strikes me the most is how accessible the executive team is to all employees, whether in person, Slack or email."

How does Skupos foster camaraderie in its employees? Are there any activities do you do with your team that you particularly enjoy? 
Skupos caters lunch every Friday in the Denver office as well as the San Francisco office. This allows all the employees to have lunch together and share insights into their departments and other initiatives that are going on. This also helps us to meet new people working in other areas of the company. Skupos also holds company picnics in both locations, which also builds camaraderie among employees.