"Insurance is a 600-year-old industry that operates like one." 
So says Pie Insurance Co-Founder Dax Craig, and, being embedded in the world of workers' compensation insurance, he knows a thing or two about how archaic the industry can be. But his team at Pie is eager to attempt to modernize its most unintuitive parts.
In less than two years, Pie has skyrocketed, growing from just a handful of employees to more than 100 while generating $25 million in written premiums.
We caught up with a few members of the Pie Insurance team to find out how they're handling the astronomical growth and how they're able to maintain a common goal across the company.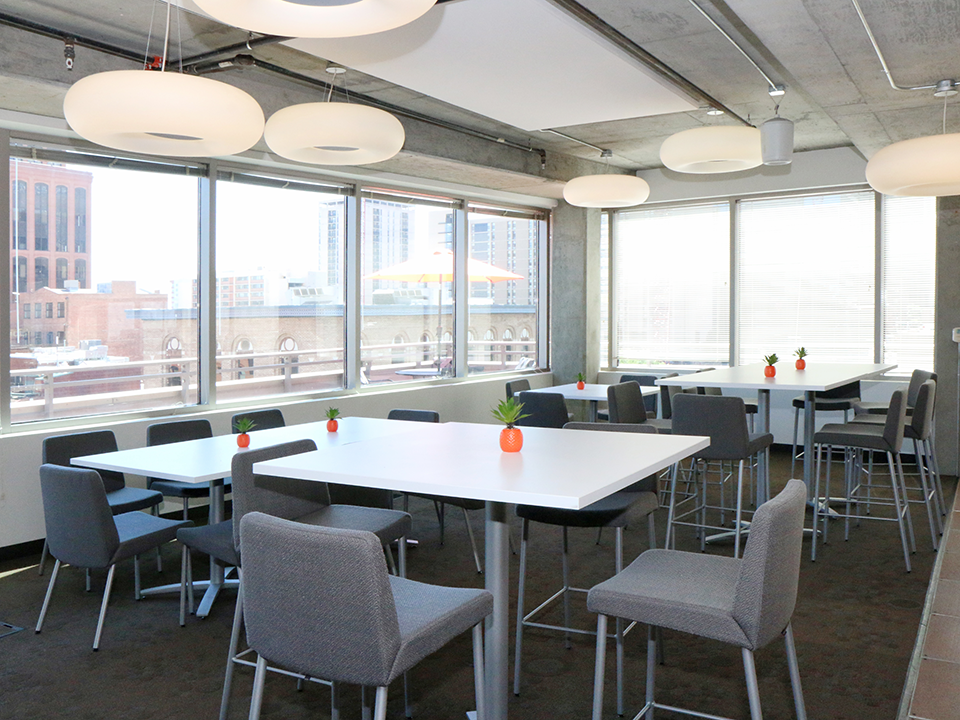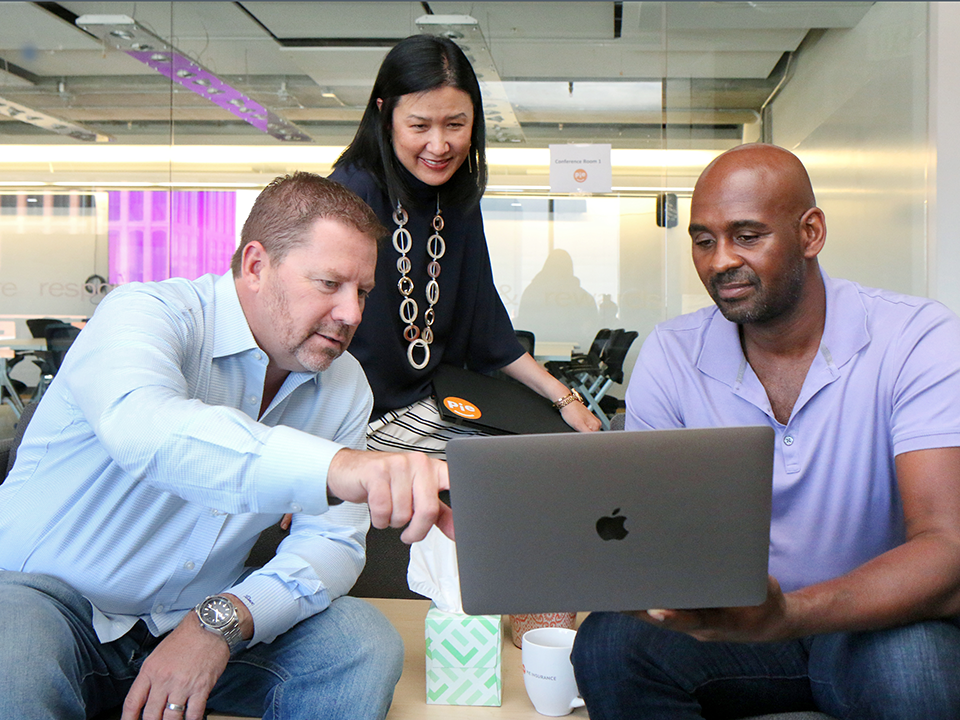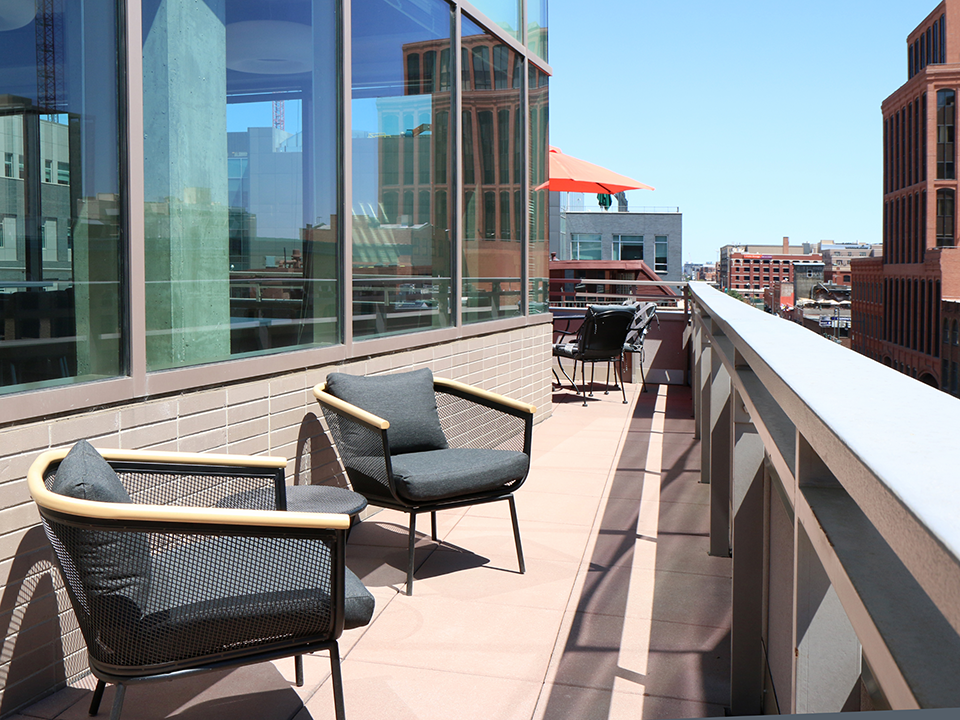 FOUNDED: 2017
EMPLOYEES: 110,95 locally
WHAT THEY DO: Pie Insurance provides workers' compensation insurance directly to small businesses and also partners with local, regional and national insurance agencies. 
WHERE THEY DO IT: Denver & Washington D.C. 
SOCIAL PERKS: Game nights, happy hours and ice cream socials are a few examples of how employees regularly socialize.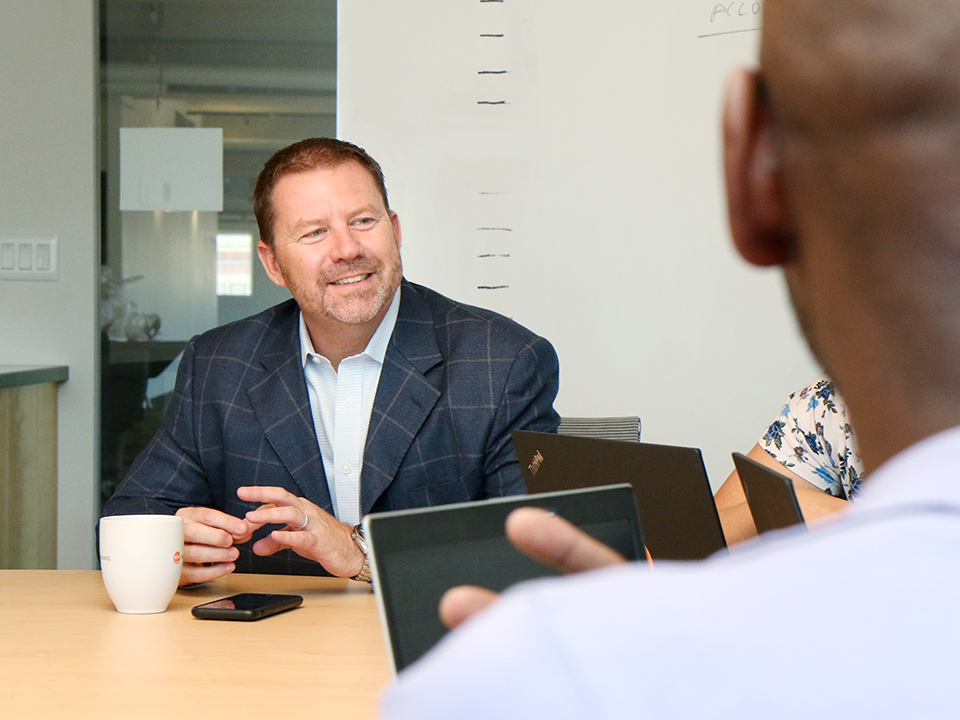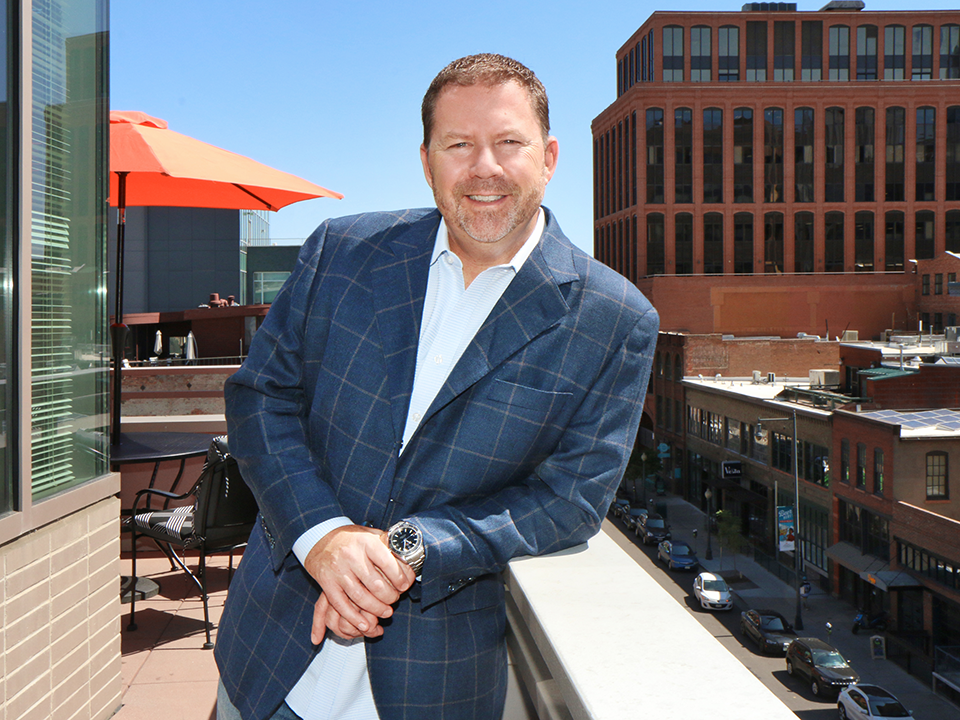 Dax Craig, Co-Founder and President
Dax oversees Pie's sales, business development, engineering, underwriting, product and analytics functions.
BEYOND WORK: Living in Denver, it's no surprise Dax loves to hit the slopes and ski. 
How did the idea for Pie Insurance begin? 
I worked with insurance carriers for 15 years, helping them try to transform their ability to price insurance more accurately. My co-founder, John Swigart, and I came together to modernize the archaic process a small business owner faces when purchasing commercial insurance. We also decided it was time to build an insurance company the right way — working backward from the customer. John and I not only shared a common vision for what a super modern, customer-focused insurance company could be, but we shared critical core values and saw the world through very similar lenses.
Prior to Pie, John helped build Esurance into the most successful de novo direct insurance carrier in the United States before the company was bought for over $1 billion by Allstate. I built Valen Analytics into the leading advanced data and analytics company in the property-casualty insurance industry before selling the company to Insurity in 2017. As an entrepreneur in the data and analytics space, my skills complement John's. We set out to transform the small business insurance experience and create an amazing and enduring company, and that's exactly what we are doing at Pie.
 
We set out to transform the small business insurance experience and create an amazing and enduring company, and that's exactly what we are doing at Pie."

How does Pie Insurance compare to other startups at which you've worked? What really sets you apart?
Despite the success I have had starting other companies, Pie is truly unique. At Xertex, we built a wireless company at the dawn of the mobile phone age. At Valen, we built a data science company at the dawn of the data science revolution. Even having been at the beginning of these amazing transformational technologies, I am having much more fun disrupting the insurance industry.
Insurance is a 600-year-old industry that operates like one. Who likes their insurance company? Not many people. At Pie, our customers love us. We love reading our customer reviews and seeing our "excellent" rating on Trustpilot. In addition to having fun and providing amazing customer care, Pie has enjoyed fast-paced growth in our short time as a company. We attribute our success to our technology and data science-enabled approach to workers' compensation insurance.
Tell us about the moment you realized you had a strong product-market fit. How do you and the company celebrate your success?
We realized we had the tiger by the tail when quarterly sales grew by 100 percent quarter over quarter our first five quarters. Going from $0 in premiums to over $25 million in premiums in less than 18 months is incredible. We are excited by our growth so far and have been celebrating every step along the way. We take time to celebrate our success with company-wide happy hours, ice cream socials, cupcakes, lunches, games and outings. The atmosphere at Pie is fun and electric. You can feel the energy the moment you walk out of the elevator and into our space.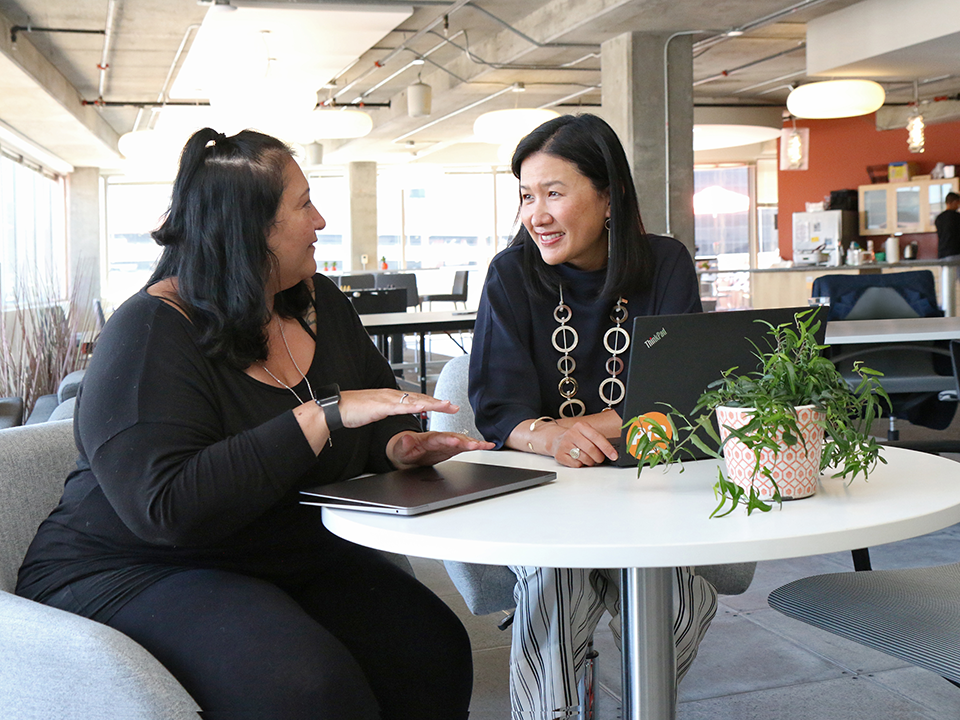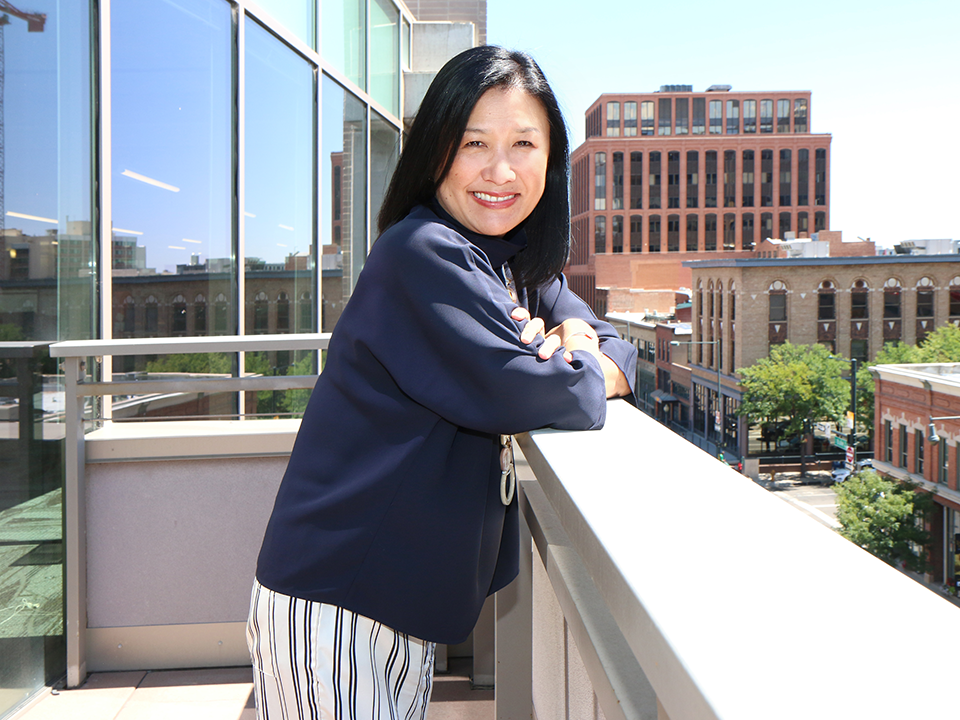 Melissa Eaton, Head of Customer Care
Melissa defines and drives customer care strategy initiatives. This includes scaling and building the customer care team and supporting Pie's growth and overarching customer experience. 
BEYOND WORK: Melissa loves experiencing live music in unique venues with her family. 
How has your team evolved from when you first started?
When I first started, I was employee number 20ish, and now we are up to 100 — it's amazing to see that growth in less than eight months! My team is always evolving and becoming clearer on expectations, customer requirements and how we solve problems. Before my team took shape, there weren't a lot of folks to bounce ideas off, to ask for help or to keep in the loop. Now as we continue to grow, we have to adapt our ways of working to ensure we are being as agile and effective as possible.
 
My team is always evolving and becoming clearer on expectations, customer requirements and how we solve problems."

How has your company culture evolved — or remained the same — as your team has scaled?
We are acutely aware of the importance of company culture — it drives the norms and upholds our core values. Our culture has become part of our DNA and the way in which we are able to make decisions, work well together with intention and compassion, and extend that to our customers and partners. We are also focused on growing our team well, and that means finding team members and leaders who can add to the culture we are building and truly embody the Pie-oneer attitude, mentality and grit.
How do you approach building out your team as you scale?
We're always looking for potential and opportunity in people. Who can add and help all of us be better? Who has what it takes to jump in and create solutions? Who is not afraid of a challenge? Who is willing and excited to try something outside of their comfort zone? We have to trust each other, believe in our goals and fellow team members, and continue to strive for and reach for more. Expect that from yourselves and those you work with — and celebrate wildly when successes come your way!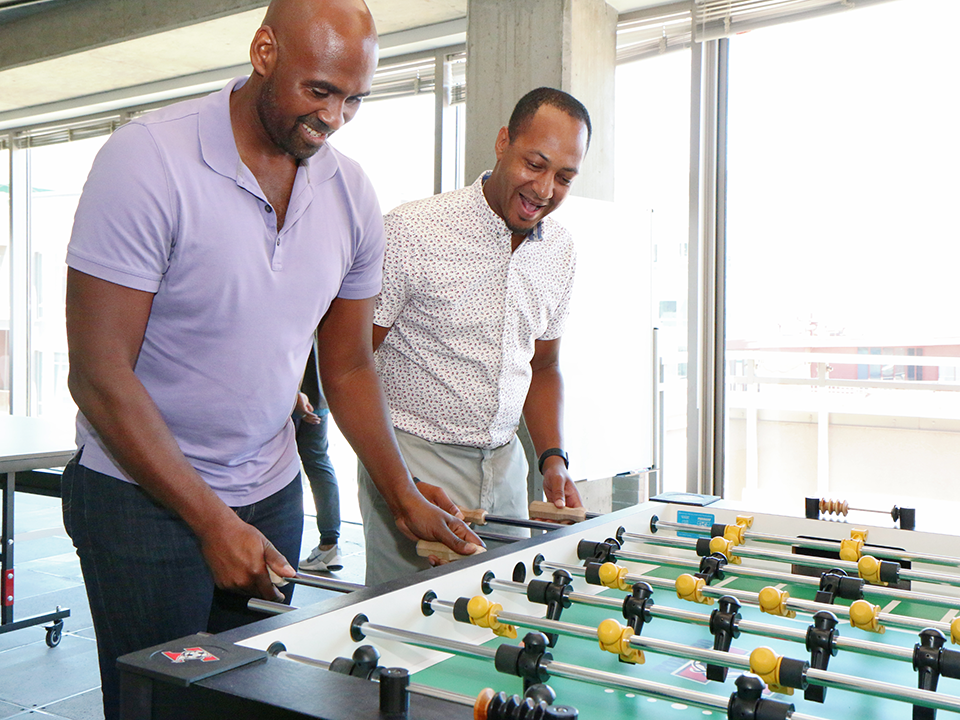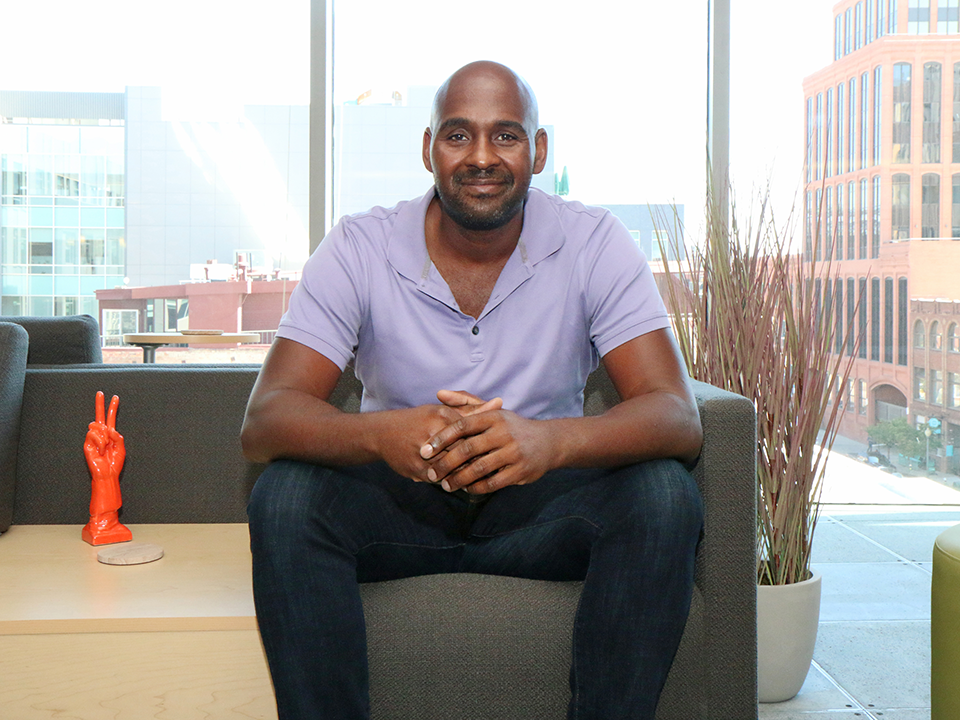 Sam Wiliams, QA Automation Architect
Sam is responsible for architecting and maintaining automated quality assurance for the website and back-end processes.
BEYOND WORK: A big believer that being healthy improves everything in life, Sam enjoys playing beach volleyball and working out. 
What made you decide to join Pie Insurance in the beginning, and how has the company evolved since then? 
Pie's attempt to do something new in an old industry inspired my sense of adventure. I wanted to be a part of a company that changes the way business is done. When the company first began, it was a small group of individuals attempting to come together to write workers' compensation policies. Everyone was an expert in their field, but only a handful had written a policy. It was amazing how the group dedicated itself to becoming experts in workers' compensation.
The biggest evolution has been specialization and growth. I can remember when the entire company was able to fit into a small conference room. There are so many faces that seemed to appear almost overnight. What was once a couple of individuals trying to figure out how to sell a workers' compensation policy has turned into this well-oiled sales and customer support team.
How has tech evolved since you joined Pie Insurance? What changes in tech have you benefited from the most?
Our philosophy is to stay on the bleeding edge of technology. But that means sometimes you are flying blind with no documentation or you might have to throw away the work and find another way. This philosophy demands that we continue learning and will attract those who want to stay on top of their game.
The biggest tech changes that have benefitted us the most are Microsoft's embracing of .Net Core and Docker's evolution as a platform. In previous companies, you had to make a choice if you were going to be a Microsoft shop or not, and this drove way too many IT decisions. Now, you can pick the best tool for the problem and move forward quickly.
 
As a company, we have to keep being open to ideas and not get comfortable with what we have already achieved." 

What is the biggest challenge you face as you scale?
I think the biggest challenge of Pie's rapid growth is staying focused on the long-term mission of disrupting commercial insurance. Pie needs to keep applying cutting edge solutions to problems. As a company, we have to keep being open to ideas and not get comfortable with what we have already achieved. Pie will eventually face competition from big players, and we will only stay on top by driving continued innovation.