Tony Ward may be the new guy at Xero, but the business and accounting platform is far from new to him.
An owner of several small businesses, the now-president of Xero Americas was first introduced to the company as a customer. "Even before I got here, I knew that Xero cares most about finding solutions that help people in small businesses run their companies seamlessly to reclaim precious time," Tony said. 
This experience as a client, plus his previous roles at Microsoft, SurveyMonkey, LinkedIn and Dropbox, all have helped prepare him for his new role. We caught up with Tony to hear more about his passion for Xero and the company's future as it continues to gain momentum.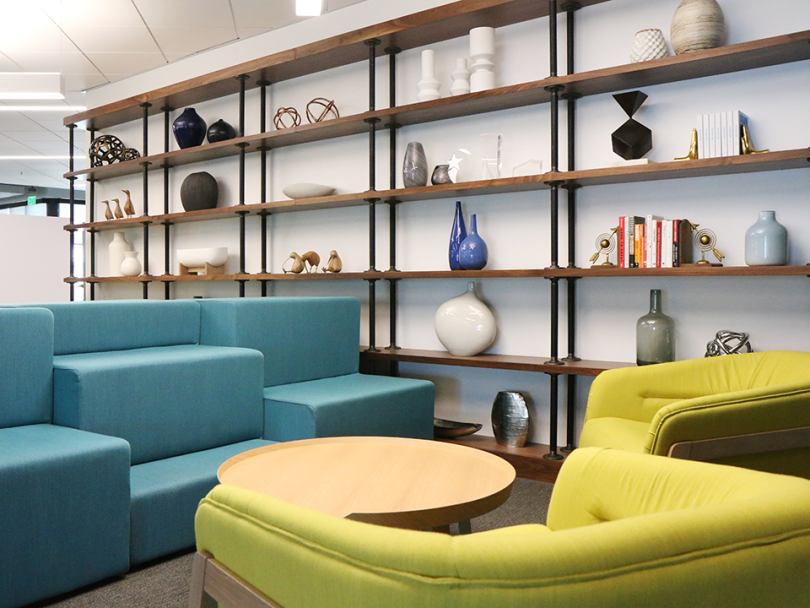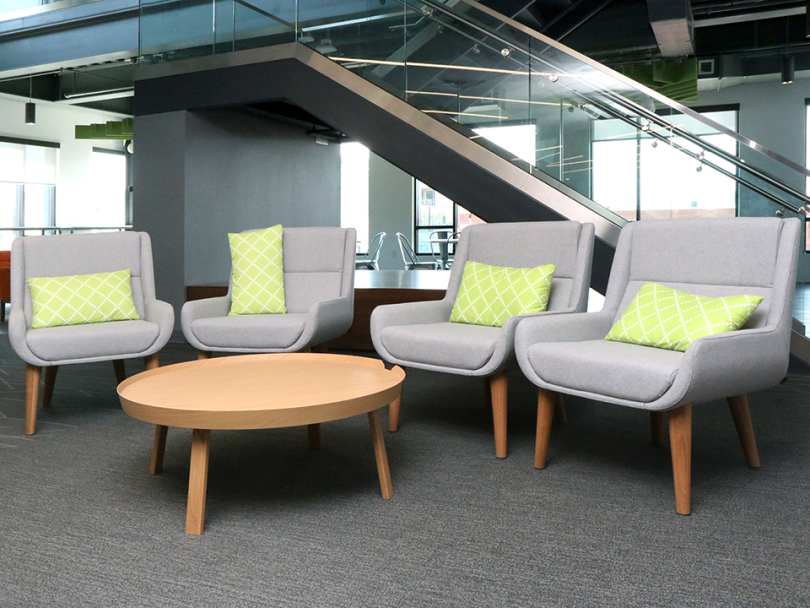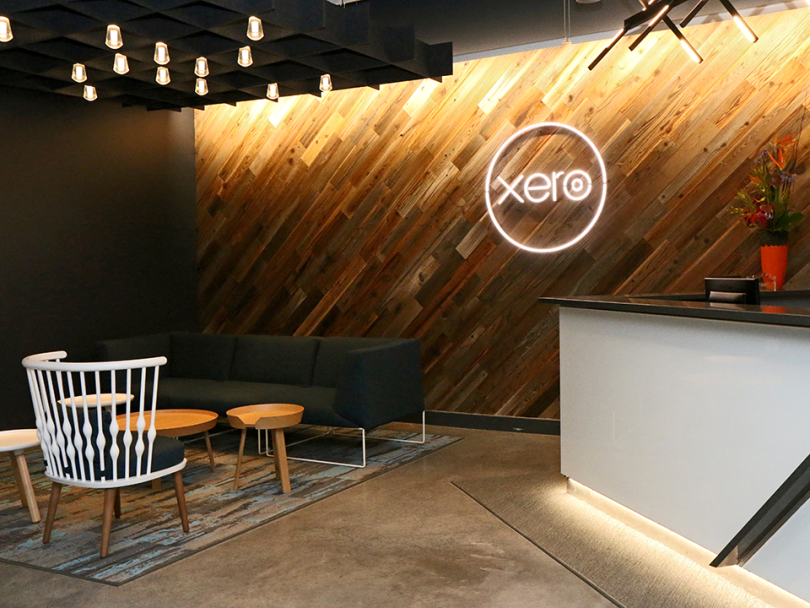 FOUNDED: 2006
WHAT THEY DO: Xero supports nearly 2 million subscribers from small businesses across retail, nonprofit, hospitality and more with a smart, cloud-based business management and accounting platform that brings data from multiple apps and systems into one space. 
WHERE THEY DO IT: Denver
EMPLOYEES: 2,500+ globally
KIWI BORN: Xero was born in New Zealand and has three offices operating from the motherland to its 13 offices in Asia, North America, Australia and the United Kingdom.
NEIGHBORHOOD SEATING: In place of assigned seating, Xero's Denver office is designed around "neighborhoods" that people can move between depending on their daily tasks. These neighborhoods include quiet spaces, collaboration areas, couches and more. 
ATTITUDE FORWARD: Tony's a big believer in attitude and looks for candidates who demonstrate a growth mindset, are customer-centric and humble. 
INDUSTRY LEADERS: By emphasizing "human experiences," Xero has risen to the top of a crowding marketplace.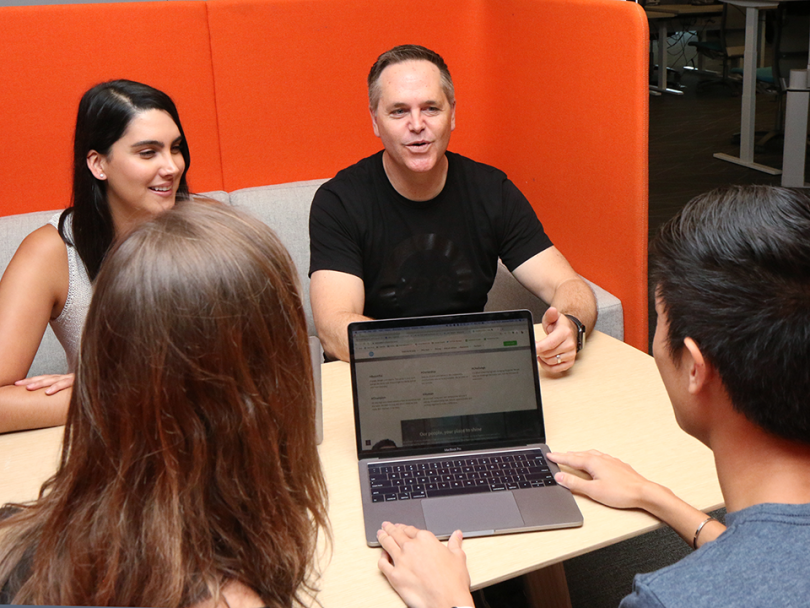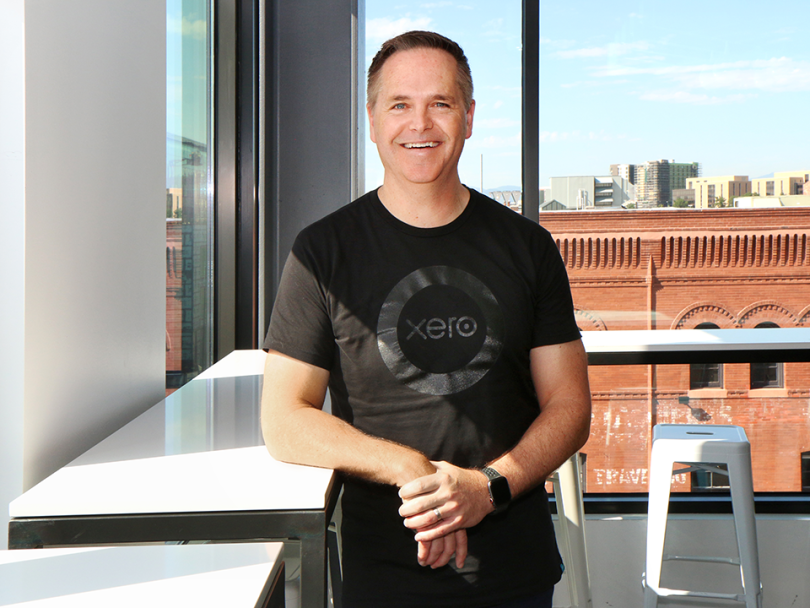 Tony Ward, President of Xero Americas 
In addition to his previous years as a Xero customer, Tony has known Xero CEO Steve Vamos for 15 years. So when Steve initially brought up the opportunity to help lead Xero, Tony said he had to take it seriously. As president of Xero Americas, Tony leads Xero's acceleration strategies in the U.S. and Canada.
CYCLING CHAMP: A four-time Candidan cycling champion, Tony's biggest hobby outside of work is cycling. Although, these days, he's moved away from the velodrome in favor of mountain biking on trails. 
What events from your previous roles have prepared you for what you're taking on at Xero? What did you learn from those experiences?
I've been fortunate to work for some amazing brands. After spending 10 years at Microsoft, the biggest lesson I learned is what gets measured, gets done. For a large organization, being able to focus and deliver is huge. I saw the real power of culture at LinkedIn. When I was at SurveyMonkey, Founder and CEO Dave Goldberg unexpectedly passed away while I was six months into the job. The lesson I learned from that experience was resilience. It was a super important but tough lesson to learn. When I went to Dropbox, I learned about business at scale with 500 million users around the world. I'm excited to cherry-pick all the best experiences from those companies and bring them to Xero. 
To what extent does Xero rely on market trends? Why is this important as Xero continues to grow?
Xero is a company built on listening to the market, hearing from customers and understanding our competitors. We know 50 percent of small businesses fail within five years, but when a small business is on Xero and connected to an accountant or bookkeeper, they have an 85 percent success rate. Knowing the impact we can have on small businesses and their accountants and bookkeepers, we have a massive opportunity to change the game for small businesses. 
We also know less than 10 percent of small businesses in North America have adopted cloud accounting services, which shows how this is a heavily underpenetrated market. The road is wide open for us, so as we continue to grow and spread the Xero love, we'll track our progress against how quickly the cloud accounting software category is growing. These market trends help us stay focused.
 
You have to provide individuals with the motivation and freedom to contribute to something that matters and has a purpose beyond our financial performance."

What's the biggest challenge you face as a leader here or in general? How do you overcome it?
My LinkedIn profile says, "Engaged employees + delighted customers = ecstatic shareholders." There's plenty of data to support that, but not every company has the will to really set and stick to that priority order. For us, it all starts with everyone on our team feeling excited and operating in an environment where people enjoy coming to work each day. If we're not doing that, we're failing the Monday morning test. To maintain a great culture, you have to provide individuals with the motivation and freedom to contribute to something that matters and has a purpose beyond our financial performance. And we can't get there without honesty, integrity and clarity about what we stand for and what we'll never compromise. 
What about Xero inspires you?
I believe Xero has the opportunity to lift the GDP of the world. There are a lot of small businesses out there that are still doing their accounts with Excel and shoeboxes full of receipts. We have an amazing opportunity in front of us to improve that, save them time and create time for what they want to do and love to do, whether that's expanding operations or spending more time with family and friends. If we're doing that, they succeed and continue to drive the economies of the world. That's what drives all of us, and while I'm fairly new to the team, Xero's value to small business is something I've experienced first hand.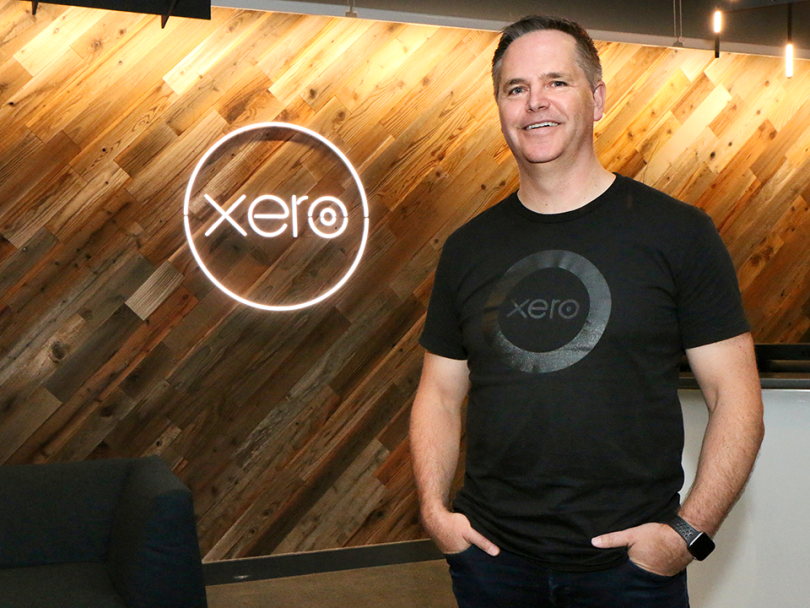 What's in your secret sauce for developing a successful team? 
I'm not sure that I have any secrets. I believe in hard work, having fun and the magic of working together as a team. A lot of that, I learned on a bike. When I first got into cycling, I placed third in my first race and there were only four of us entered — and one rider suffered a flat tire. So, third was last. I didn't have a huge amount of natural talent, and people told me I might be better off trying something else. But I kept at it, and many miles later, made it to the world championships and placed among the top 15. The lesson I learned from all of this is that work ethic can overcome a lot of other deficits, and I look for that quality in every person on every team I've ever led. 
My final point is important to me: The difference between working and grinding. We're all here at Xero working toward the same mission, and I want to make sure it's a place where people's work is grounded in a real purpose. It all goes better if we're inspired and engaged, versus grinding out joyless miles. We're a group that builds an environment where we can have some fun, not take ourselves too seriously, pick our spots and figure out how to win.