Dana McLeod is proud to work at a company that takes risks. 
In the seven years since she joined the direct-broadcast satellite provider DISH, Dana has witnessed the television landscape evolve from a cable- and satellite-driven industry to one with numerous disparate online streaming services. Although DISH began as a satellite provider, the company quickly pivoted to meet customer desires and created Sling TV, the first live, over-the-top (OTT) streaming service. 
Dana herself is a testament to DISH's willingness to take risks. She joined the company as an analyst and now, less than a decade later, serves as the vice president of content and business development. 
We caught up with Dana to learn more about her role at Sling TV, why the company's risk-taking has paid off and how DISH supports its employees' growth objectives.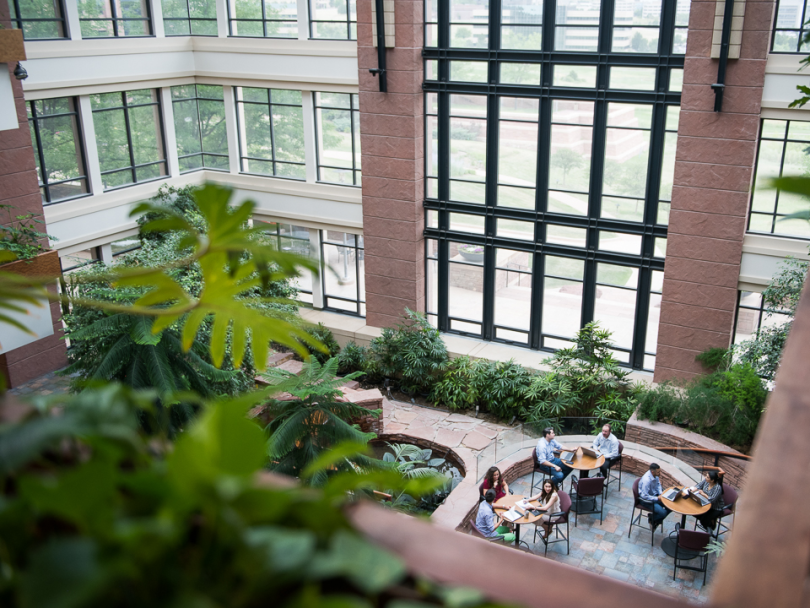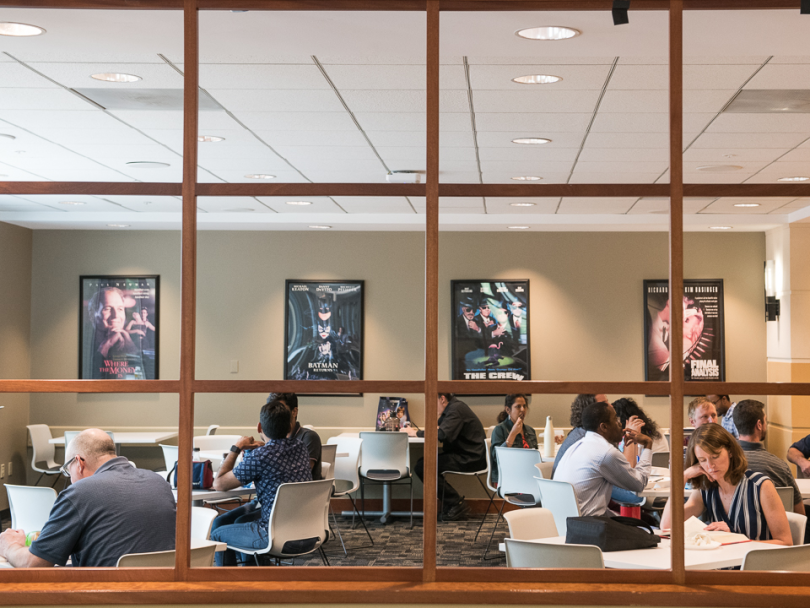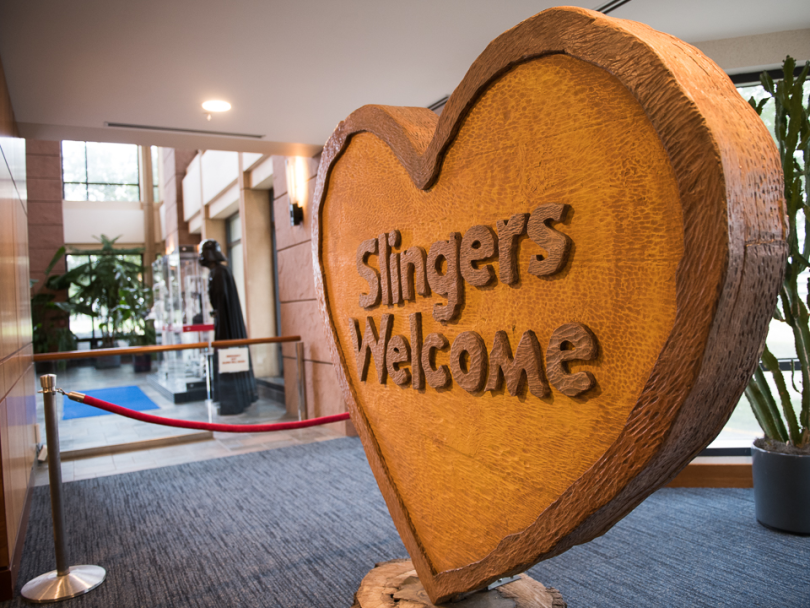 FOUNDED: 2015
EMPLOYEES: 600; 400 locally
WHAT THEY DO: Sling TV is a live, OTT streaming service, with millions of customers nationwide.
WHERE THEY DO IT: Denver
KEYS TO SUCCESS: "Sling is a fast-moving place and the people who do the best [here] are willing to ask questions, chase down the answers they need to get their work done, and understand when they have enough information to make a decision and when they need more," says Dana McLeod, VP of content and business development.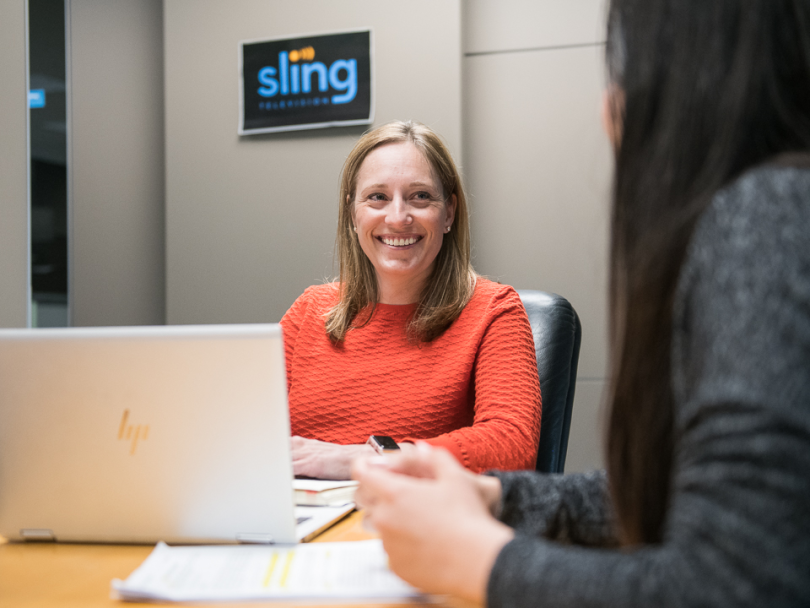 Dana McLeod, VP, Content and Business Development
Dana manages and curates all existing content on Sling TV and oversees the acquisition of new content. She also works with programming partners and evaluates content costs for business development purposes and to find local content solutions for customers.
AROUND THE WORLD: Dana loves to travel. After visiting Morocco last year, she now only needs to visit Antarctica to have been to all seven continents. When not jet setting, she likes to read, hike and ski.
You have gone from an analyst role to a VP role in seven years. Tell us about that journey. 
I was hired at DISH directly out of business school through the university relations program. The program was a great way to come into such a large company because so many of us started at the same time. From day one, I knew people in a variety of departments who were all in a similar situation to mine. I spent about six years in DISH's corporate finance organization before moving over to Sling in late 2018. 
Even though I was in one department for six years, I held several different roles. I supported DISH's product organization, content acquisition, media sales, marketing and, finally, Sling TV. In each of these roles, I was able to learn more about the company, develop new skill sets and build new relationships. Ultimately, that breadth of experience allowed me to move into my current role. 
 
The things that DISH has done to stay at the forefront of the pay-TV industry are incredible, and I'm proud to be a part of this company."

You've shown impressive growth during your tenure at Sling TV. How does Sling TV support growth for its employees? 
One of the greatest ways to grow at Sling is to move around the company and have different roles. We have an internal program called EDGE that enables employees to see which other roles are available within the company and easily apply. Additionally, we added the ability to access LinkedIn Learning for all full-time, salaried employees earlier this year. LinkedIn Learning gives us access to over 10,000 online videos that are meant to help employees grow their skills and their careers. We also have an internal development program called LEAD, which has a variety of programs depending on an individual's skill level and gives a wide range of leadership and team development opportunities.
Careers can take turns we don't see coming. What was a turn that led you to where you are today? 
About three years ago, I oversaw the creation of a new programming package on DISH's satellite platform called Flex Pack. This package gave DISH customers more flexibility in their programming, which is a cornerstone of the Sling ecosystem, and I believe this project is a big part of how I got my current role. The project was complicated and required me to understand our programming rights, the financials of the new package — retail pricing, cost of goods sold, etc. — the operational side of the launch, and the customer experience perspective. 
The project leveraged the knowledge I gained while supporting DISH's content acquisition group from the finance side but also gave me so much more insight into how a product really comes together and ultimately reaches our customers. The experience of launching something from beginning to end has been invaluable in my current role.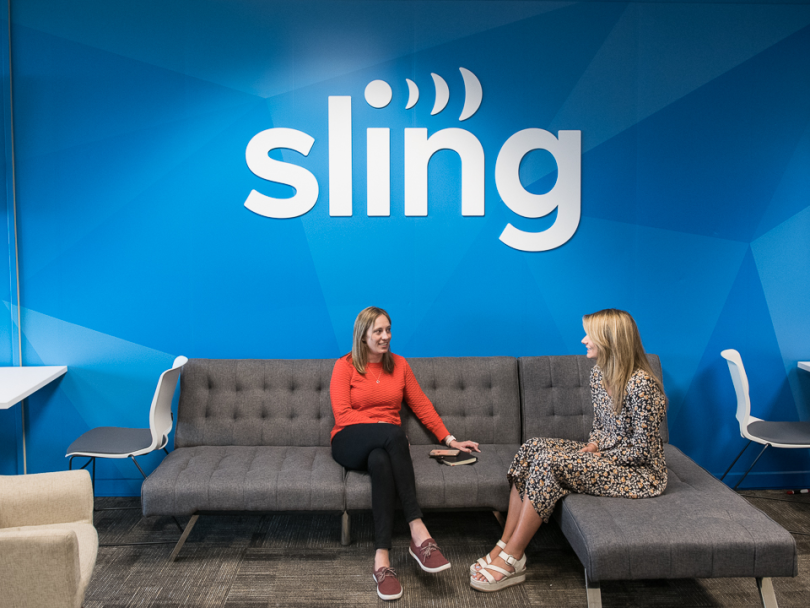 How do you think your background and tenure with Sling TV has affected your leadership style?
Sling asks all managers to craft a leadership philosophy, and mine has definitely evolved throughout my time here. Today, my leadership philosophy is about a page long and it starts with this: My top priorities as a leader are to guide my team to push the business forward while staying within the company's broader strategic goals and to develop my team and the individuals within it. 
Early in my career, I was much more focused on just getting the job done, but over time I have realized that it is also essential to make time for personal development, have regular career discussions and make sure my team feels engaged in their daily work. If you do not have these personal discussions that fall outside of the day-to-day work, you will never develop a high-performing team.
If you were to step back and look at your company and its achievements, what makes you proudest?
The things that DISH has done to stay at the forefront of the pay-TV industry are incredible, and I'm proud to be a part of this company. Some examples of this are the launch of Sling TV, creating our Hopper whole-home DVR, integrating Sling technology into DISH set-top boxes and creating the concept of AutoHop, which allows you to automatically skip commercials on your DVR content. 
For me, the most personal of these examples is Sling. DISH saw that the industry was changing, and people were consuming content in new ways. Rather than just sit back and rest on the success we had with our satellite business, we decided to launch a completely new pay-TV model, even at the risk of cannibalizing the satellite business. DISH and Sling are places where calculated risk-taking is appreciated and new, creative ideas can become a reality.