Worldpay is playing in the big leagues. The company, founded in 2018 after a merger between the largest merchant acquirer in the U.K. and the largest merchant acquirer in the U.S., operates the backend muscle that enables your debit and credit cards to function everywhere from Casa Bonita to Timbuktu.
Their systems support over 300 types of payments in 120 currencies and they process over 40 billion transactions annually — that's 1,268 transactions every second. And, a lot of that magic that keeps the world economy humming is being built right here in Colorado. We spoke with some members of the Worldpay team to see where they've been and what's in store for the team.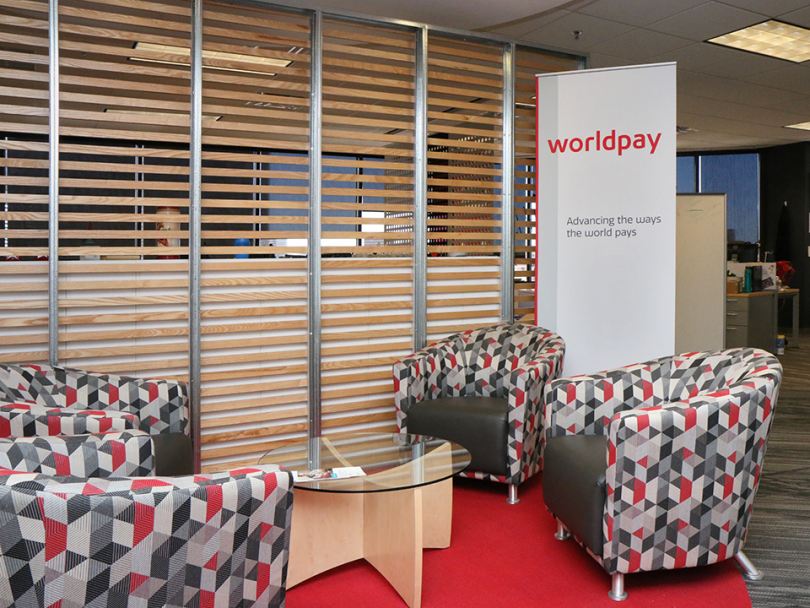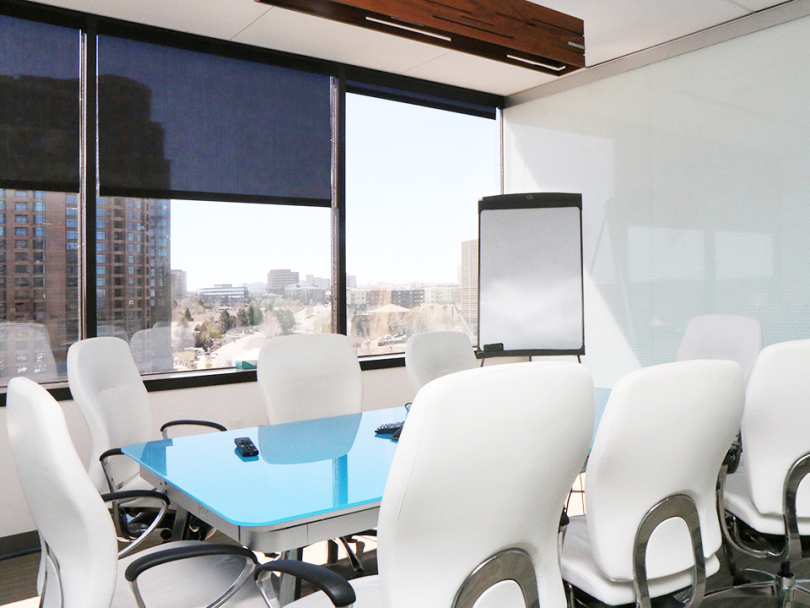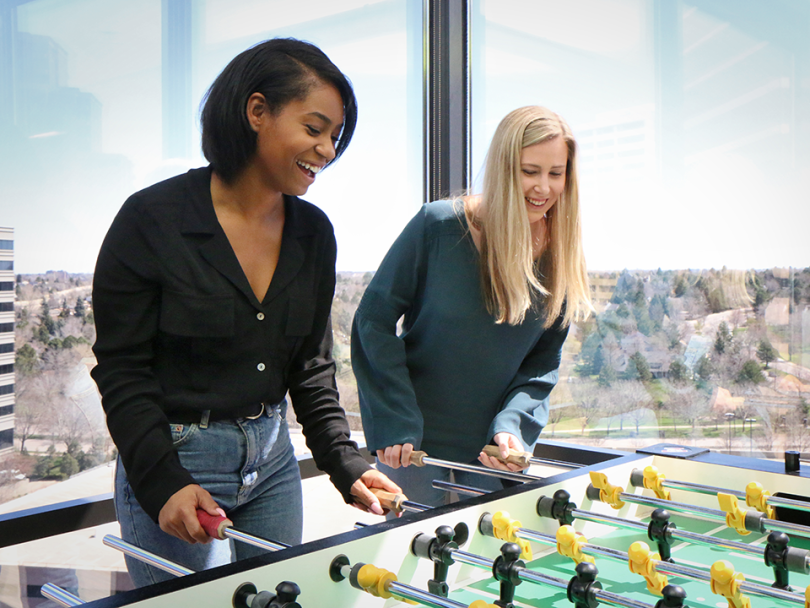 EMPLOYEES: 8,400 around the world, with 700 in Colorado 
FOUNDED: 2018
WHAT THEY DO: They're a payments company — if you pay for something digitally, they probably have a hand in making it happen. 
WHERE THEY DO IT: Just about every corner of the globe, but their Colorado offices are in Durango and Denver. 
PERKS: All the normal stuff, plus generous parental leave, tuition reimbursement and a casual office environment complete with coffee, foosball — and the occasional ping-pong tournament.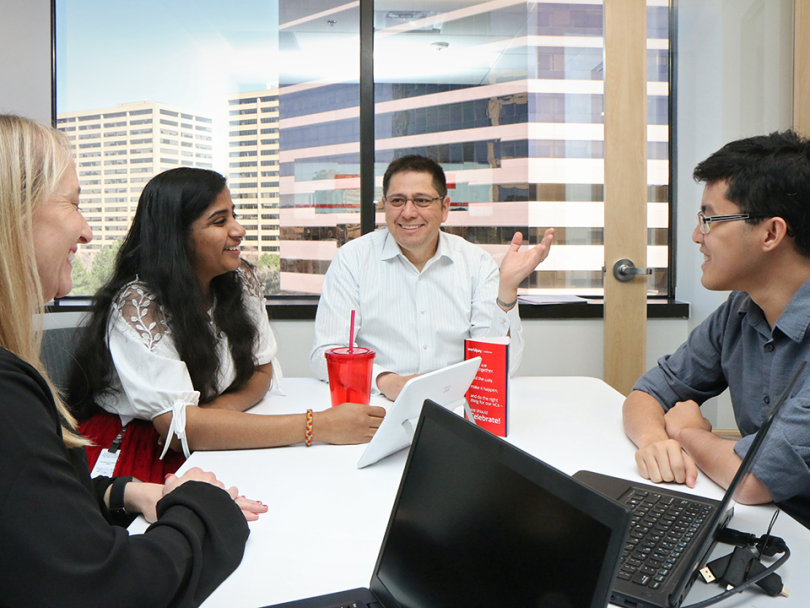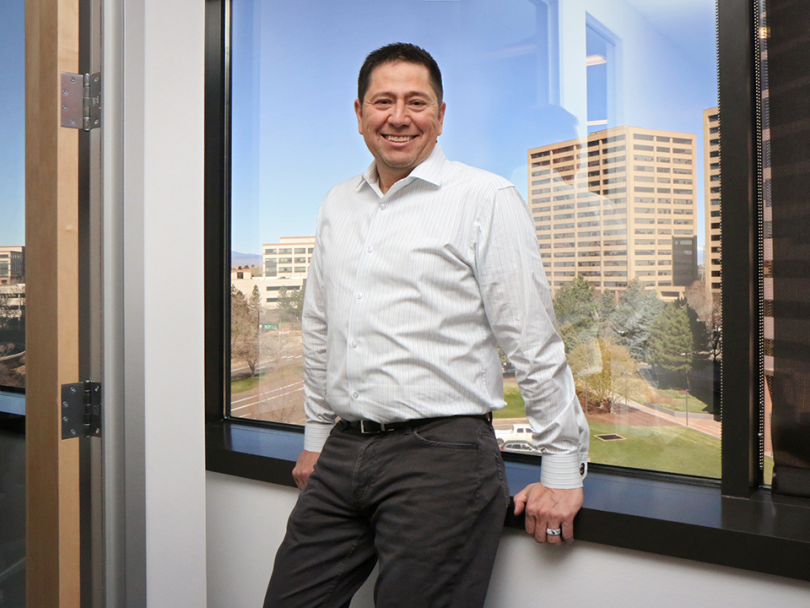 David Castaneda, Senior Leader, Technology Strategy and Architecture
David leads a multi-discipline global team responsible for developing and deploying technology solutions to large scale business problems. 
BEYOND WORK: When he's not in the office, David is probably spending time with his kids and, as an Eagle Scout, he remains heavily involved with the Scouts BSA.
Worldpay processes something like 40 billion transactions every year, supporting over 300 types of payments and 120 currencies — with so many variables and so much volume, how do you keep the system humming?
When it comes to processing, we use highly-specialized systems. We, as do most financial service companies, use mainframe computers. Some people may consider these dinosaurs, but it's quite the opposite. Mainframes are extremely complex and modern and the type of computing they do – well, let's just say it's phenomenal. However, the secret is not in the volume itself, but rather what happens in a transaction. One single transaction validates who you are, calculates the purchase, converts currency, checks for fraud, is encrypted for security, looks at the type of goods sold and many other things. All of which must happen in sub-seconds – again, it's just phenomenal. 
[...] in the Denver office we are a melting pot of teams that all mix together. It's not an environment where different teams are off in their corner keeping to themselves." 
In an industry where downtime isn't really an option, what's the biggest hurdle you face technologically in keeping everything functioning? 
People think of downtime in terms of a physical thing, but that is an archaic view. Our systems are highly redundant and downtime is measured in minutes per year and, in some cases, seconds. Our concerns revolve around a delay or a pause in services. People dislike waiting for the point of sale machine to flash the transaction approved message and, in the payments industry, this is the real battle. When it comes to features, we make changes often, sometimes daily, to address bugs, enhancements, hackers and general maintenance. Everything must be tested, validated and certified before going live. Over the years, processes and procedures have matured to ensure the consumer is not impacted by a change.
What keeps you excited about this job? 
Growing up, technology was a hobby, which later became a career. For the past 20 some odd years, I came to work every day to learn something new. Worldpay makes a lot of money but it still has a small employee footprint, and in the Denver office we are a melting pot of teams that all mix together. It's not an environment where different teams are off in their corner keeping to themselves. I'm a people person and my role, as an executive, lets me interact with a broad spectrum of personalities and backgrounds. Working here is a bit like the television show "Cheers," where everybody knows your name.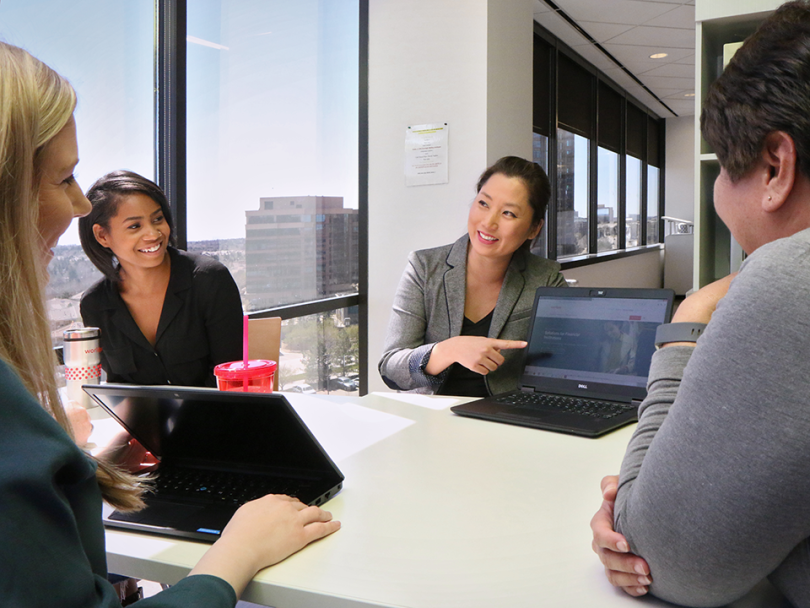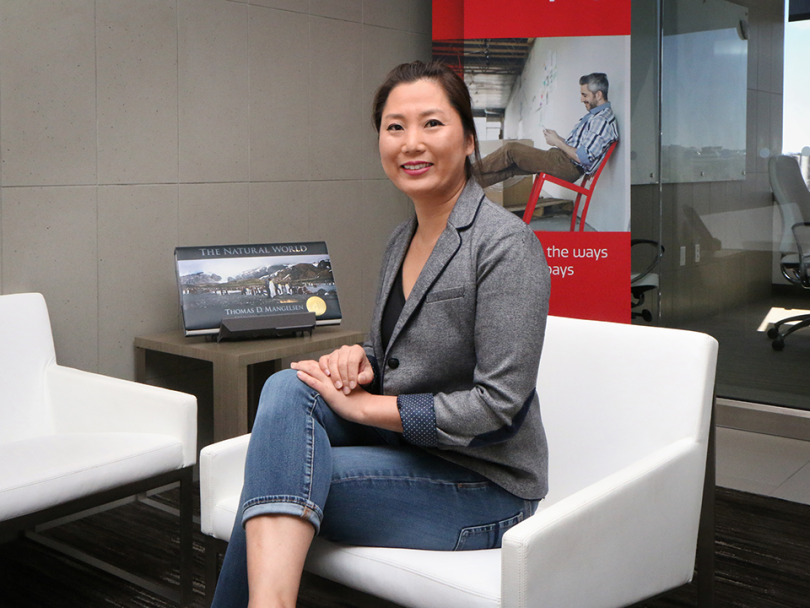 Helen Shinn, Leader, Inside Sales
As part of her job running the inside sales team, it's Helen's goal to make sure her team is successful, growing and succeeding financially.
BEYOND WORK: Helen enjoys fitness, especially rowing. In fact, she likes it so much she recently picked up a rowing machine for her home gym.
When you started, Worldpay was a very different place than it is today — what has it been like with all the new faces?
I started with Worldpay in 2007 when we were known as Mercury Payment Systems. The main office was in Durango, but we also had a small office in the Denver Tech Center, which I was based out of. Back then, we had less than 25 people and a couple of pups. A lot has changed throughout the years, and there was a point in time where I felt like the new hire. It has been great to see a lot of the original crew remain and grow professionally. Every day is different but, as a company, we continue to evolve as the need evolves.
Every day is different, but as a company we continue to evolve as the need evolves." 
With all the growth, do you still get time to enjoy some of the finer parts of working in Colorado, or is it more of a head-down, get things done sort of place?
It's such a cliché, but we like to work hard and play hard. There are times when the team doesn't have time to talk to each other because they're so busy taking care of our merchants, but we also make it a point to get out of the office to unwind. We go to happy hour, lunch, dinner or even just step out of the office for a little bit to grab ice cream down the street.
What's the most interesting thing about working in the payments industry?
Like most people, when I first got into the payments industry I had no idea what payments processing was. No one really thinks about how the technology works behind the scenes from the moment you swipe your credit card on the machine to when you have to pay your credit card bill. What's interesting about the payments industry, though, is that it impacts most everyone in the whole world and it continues to evolve. Who knows — maybe one day, all we'll need to do are facial scans to make payments for purchases.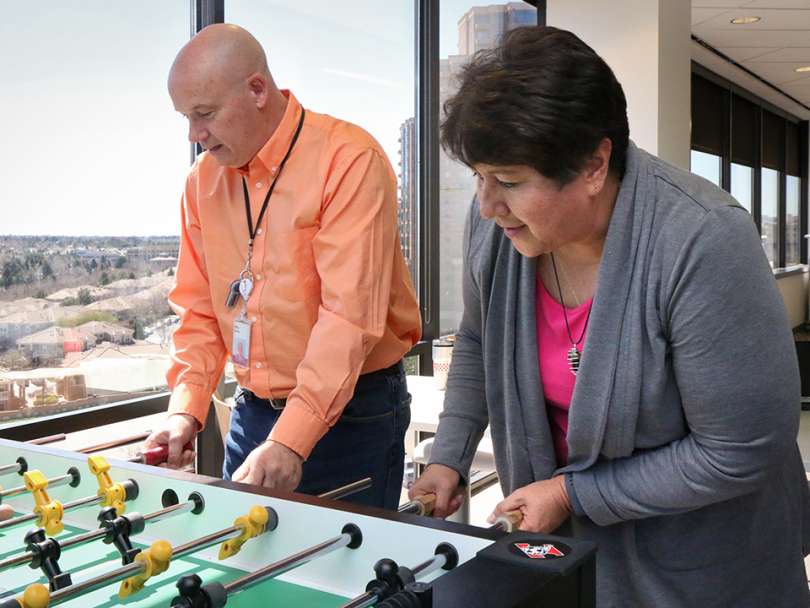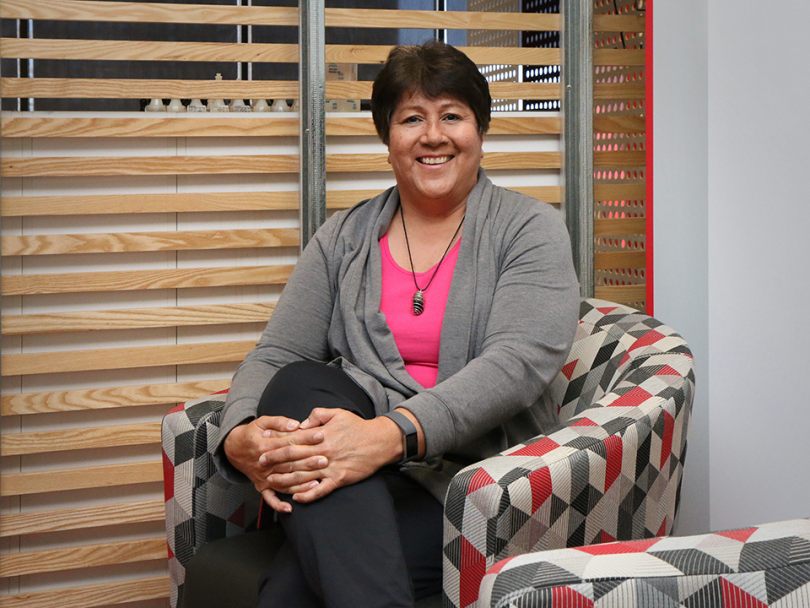 Di Anna Wilson, Leader, Technology
Di Anna manages a team of development DBAs who work closely with a team of developers to help with design decisions, give advice on performance and write good SQL. 
BEYOND WORK: When she's not at the office, Di Anna has been known to work her schedule around time at the golf course.
You've been with the company for a while now. What's it actually like working on the ground? 
When I started working here, the Denver office was small and most people were based in our Durango office. I was actually the first DBA developer to be paired with another DBA developer, and he became a mentor of mine. It was a real team-centric environment even back then and, although a lot has changed, that hasn't. We're a friendly bunch of people who take pride in what we do and we're smart and solution oriented. When faced with a problem, we come up with a creative solution and, when tasked with something new, you can bet that there'll be plenty of questions asked to ensure that we come up with the very best solution possible. 
My ideal candidate is someone who checks their ego at the door and is willing to learn."
What does a successful person on your team look like? What can they expect when they arrive? 
My ideal candidate is someone who checks their ego at the door and is willing to learn. Good communication and people skills are important but so are technical skills. I look for people who have a knack for trying new ways of database development to achieve continuous integration and progression. I have a lot of successful people on my team and take the time to listen to their perspectives. I have an open door policy and, trust me, the team uses it — they have to, particularly during the beginning, as being here can be like drinking from a firehose.