Dynatrace Expands Presence Into Denver, Plans to Hire Hundreds
The company is on track to have 100 Denver employees by the end of May, with more hires planned in the coming years.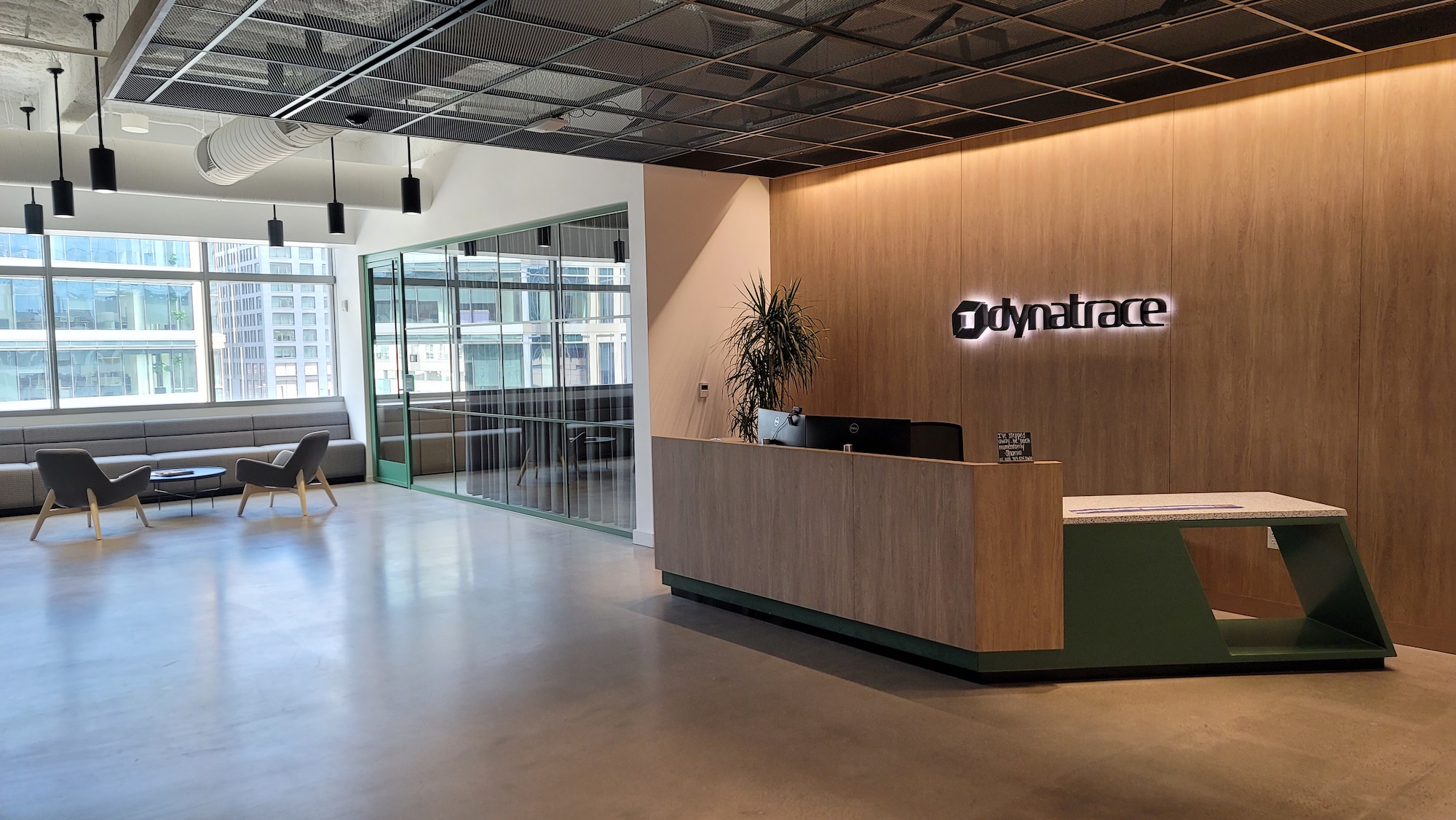 A software innovator from the East Coast is expanding its national presence with a new office in the Centennial State. Dynatrace, a Massachusetts-based developer of artificial intelligence-powered observability solutions, opened the doors of its latest space in Denver on Tuesday.
Dynatrace helps companies understand what's going on with their data and networks by combining observability application security and AI for IT operations, Sue Quackenbush, Dynatrace's chief people officer, told Built In. Dynatrace serves businesses in sectors including financial services, retail, software, healthcare and telecommunications with solutions to help them provide their customers with smooth and secure digital interactions.
Across all of its offices, Dynatrace currently employs around 3,600 people. The company estimates it will have 100 Denver-based employees by the end of May. Its new space will house 400 employees within the next two years, with a focus on sales and customer service talent. Roles will span customer success managers, technical product specialists, technical solution engineers and sales development representatives, with current openings offering an average annual salary of $122,000, Quackenbush said.
The company is moving into 1900 16th Street Mall in Denver's LoDo neighborhood and has already completed its first phase of progress, occupying 26,000 square feet of space.
The office boasts a modern layout with an open floor plan and ample natural lighting, aiming to be a collaboration hub for employees, Quackenbush said. When Phase 2 of Dynatrace's expansion is complete, its Denver office will span 52,000 square feet.   
"We are a growing company, we're creating this very vibrant hub where individuals can come in and really grow their career and work very collaboratively with their teams," Quackenbush said. "And that innovation and then the culture is throughout the organization."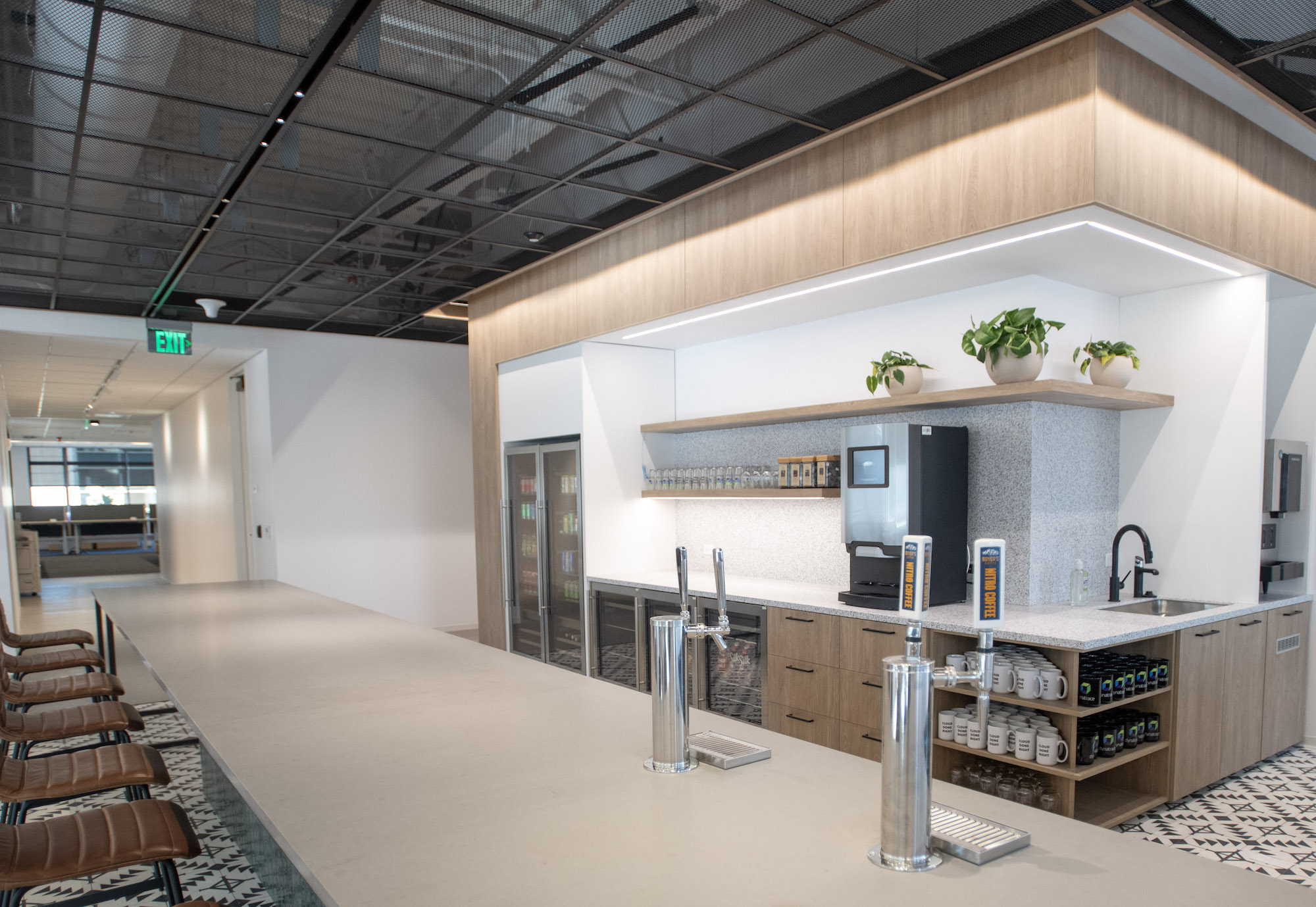 In addition to being a collaborative space, Dynatrace's new office includes areas for private conversations. The abundant windows grant employees views of downtown, including the Denver Millennium Bridge and Denver Clock Tower. Dynatrace's other on-site amenities include access to the building's conference rooms and fitness center, dedicated space for nursing mothers and a multi-faith prayer and meditation room.
In case Dynatrace's on-site availability of freshly brewed coffee and on-tap kombucha beverages and snacks isn't enough for its employees, the office's location is within walking distance of numerous dining options. Additionally, the building offers bike storage lockers and is half a block away from Union Station, making it an ideal spot to access public transportation.
Dynatrace's choice to pursue Denver for its next phase of expansion largely stemmed from the city's sizeable and well-qualified talent pool, according to the company. It also has ongoing relationships with local institutions like Colorado State University to bring technical talent from their programs to Dynatrace, Quackenbush said.