This Boulder Startup Is Helping Runners Improve Their Stride and Training
ShoeSense Running was founded by a former University of Colorado student-athlete who is now training for the Olympics.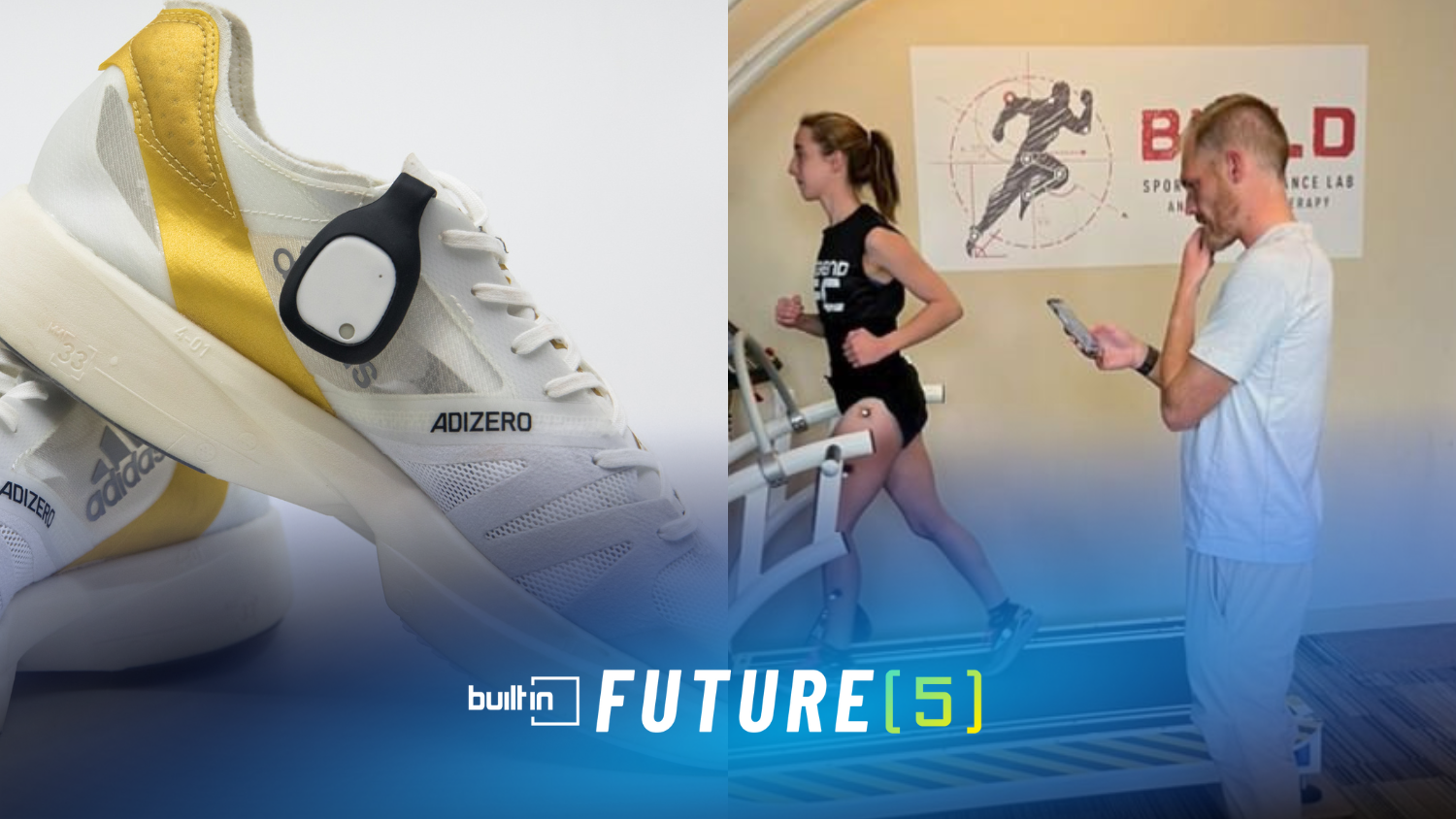 Sure the latest initiatives from the Teslas, Apples and Googles of the industry tend to dominate the tech news space — and with good reason. Still, the tech titans aren't the only ones bringing innovation to the sector.
In an effort to highlight up-and-coming tech companies, Built In launched The Future 5 across seven major U.S. tech hubs. Each quarter, we will feature five early-stage tech companies, nonprofits or entrepreneurs in each of these hubs who just might be working on the next big thing. Read our round-up of Colorado's rising companies from last quarter here.
* * *
With the internet at our fingertips, it's easy to start a new hobby, including running. Most online running guides, however, aren't customizable and don't provide the runner with feedback on their stride, the best shoe for them to wear or when to take rest days that make sense for their body. That's a problem professional athlete and entrepreneur Connor Winter set out to solve with his company ShoeSense Running. 
The Boulder-based tech company developed a water-resistant tracker that attaches to a tennis shoe to measure a user's stride and workouts. ShoeSense's app also offers training plans in partnership with running technology startup RunDNA.
"Our goal is to be there every step of the way," Winter, the founder and CEO of ShoeSense, told Built In. "We can help you find the right shoes. Once you get the right shoes, we can be there through all the trainings."
The tracker is intended to be used for each run. As a user runs and workouts, the tracker records 400 data points each second, Winter said. This data is then compiled on the ShoeSense app and can suggest rest days for users based on the amount of force their body absorbs with each stride. The platform can also use this information, in addition to the number of miles a user runs over time, to suggest when users should buy new shoes to prevent an injury caused by overuse. 
The data can also be used by a trainer to create custom workout plans, which ShoeSense offers in partnership with experienced running coaches at Hammer & Axe.
Our goal is to be there every step of the way."
Winter said he has loved running since he was in elementary school. That passion led him to run on the University of Colorado's cross country and track teams while studying mechanical engineering. But his love for the sport didn't come without hurdles. Winter has won national championships and also missed entire seasons due to overuse injuries — a frustration many athletes experience. 
"There was no way to really quantify when you were at danger of getting injured," he said.
After graduating from CU in 2016, Winter faced another hurdle. He had hip surgery on his labrum, which meant he couldn't run for several months.
"I think [running] was such a big part of my life, I knew that there had to be a better way to take the data and the analytic side from my mechanical engineering and put it into something I loved and has been part of my life since I was 7 or 8 years old," Winter said. "[It's nice] knowing that I could help other runners that were injury prone and help them improve their stride and see their performances improve."
Winter, who is now training to run a marathon in the next Olympics, said he wants to connect with more community running groups to get the ShoeSense device into the hands of more runners. Long term, he said he'd like to partner with Adidas or Nike to integrate the tracker into a tennis shoe rather than requiring users to attach the device to their shoe.
To date, ShoeSense has raised $100,000 in a family and friends round — which included participation from CU's athletic director. The startup also participated in accelerator program Catalyze CU. 
ShoeSense currently has three employees, summer interns and data scientists from CU working on machine learning technology to further enhance its product. Winter said he plans to hire sales associates, a content and media expert and professional runners to promote the company in the future.
The ShoeSense device is available for pre-order on the company's website for $150, and training plans are available for $25 per month.