Atom Computing Opens Quantum Computing Center in Boulder
The Berkeley company expects to invest $100 million in Colorado over the next three years.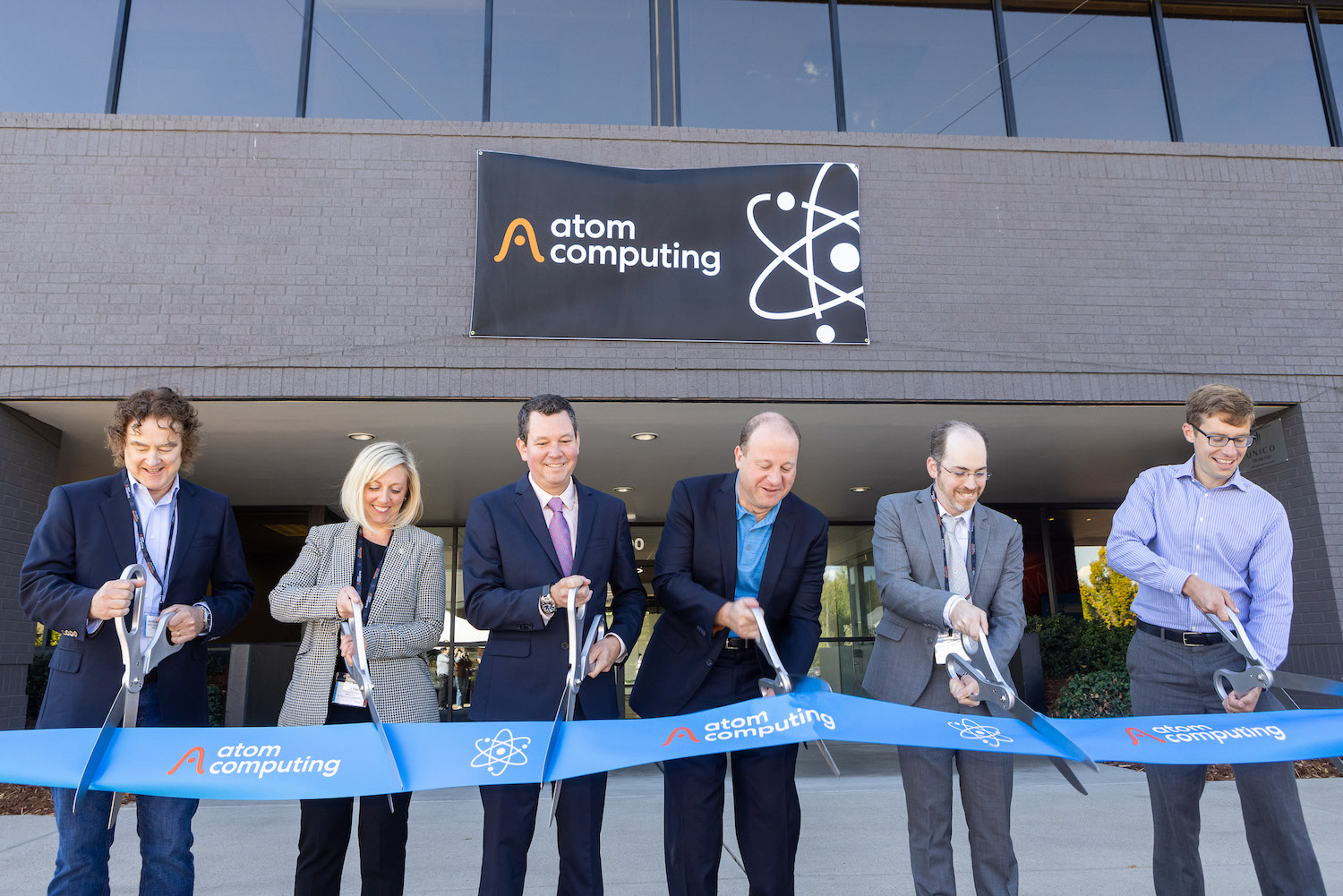 Berkeley, Calfornia-based Atom Computing has opened a research and development facility in Boulder, creating 22 jobs and adding to a growing ecosystem of quantum computing businesses in Colorado.
Atom Computing celebrated the opening of its new Boulder facility on Wednesday with a ribbon-cutting event that was attended by Gov. Jared Polis along with several elected officials, industry leaders and academic partners.
In a statement, Polis welcomed Atom Computing to Boulder, which he said is "one of the world's most booming centers" for quantum computing.
"The addition of Atom Computing helps further position Colorado as an economic leader for the next big wave of technology development and will create more good-paying jobs for Coloradans," he said.
By expanding to Colorado, Atom Computing joins a burgeoning quantum computing ecosystem, which includes Boulder-based ColdQuanta and Broomfield-based Quantinuum, which was formed after Honeywell's quantum solutions division merged with Cambridge Quantum.
Quantum-related programs are available at the University of Colorado Boulder, Colorado School of Mines and University of Denver. Federal research facilities with locations in Colorado, like the National Institutes of Standards and Technology and the National Renewable Energy Lab, are also involved in quantum computing.
Atom Computing opened its first office in 2018 in Berkeley, which will remain its global headquarters. At 17,000 square feet, the company's new Boulder facility is its largest to date.
The company developed a 100-qubit prototype system that recently set a world record for coherence time. In January, it raised $60 million in Series B financing to build its second-generation system. 
Atom Computing chose to expand to Colorado because of the quantum expertise and top talent in the area, according to Rob Hays, the company's CEO. He said the company expects to invest $100 million in Colorado over the next three years as it continues to grow.
The company also has Colorado connections. Its co-founder and CTO, Ben Bloom, earned a Ph.D. from the University of Colorado Boulder, where he helped physics professor Jun Ye build one of the world's most accurate atomic clocks.
Ye, who currently serves as the Atom Computing's scientific advisor, said the new facility is an important addition to Colorado's quantum ecosystem.
"It is extremely gratifying to see our recent CU graduates emerge as the early trailblazers of the rapidly growing quantum industry," Ye said in a statement. "This creates a powerful ecosystem for the best science and technology to develop side-by-side, providing outstanding opportunities for Colorado students to lead the next wave of innovations in quantum research and the market."