How This Denver Startup Aims to Revolutionize Long-Term Rentals
"We have big plans to launch Nomad in new markets, grow our team and expand our product offering," said COO Matt Thelen.
What if every tenant was the perfect tenant? That's the million-dollar idea behind Nomad, a Denver-based marketplace that offers small-time rental property owners guaranteed rent and full property management services. 
Actually, as of earlier this year, it's a $25 million-dollar idea. Following a successful $20M funding round in February, just six months after the company's $5M seed round, Nomad is scaling up both its team and its geographical footprint. 
With its guaranteed rent offering coupled with a resident rewards program that provides users with flexible leases and opportunities to build credit, Nomad isn't just for landlords; instead, the company envisions a future in which economic opportunity is more accessible to everyone in the long-term rental community. With funding in place, that future feels close at hand.
"We have big plans to launch Nomad in new markets, grow our team and expand our product offering," said Matt Thelen, the company's chief operating officer. Below, Thelen told Built In Colorado about Nomad's recent funding round.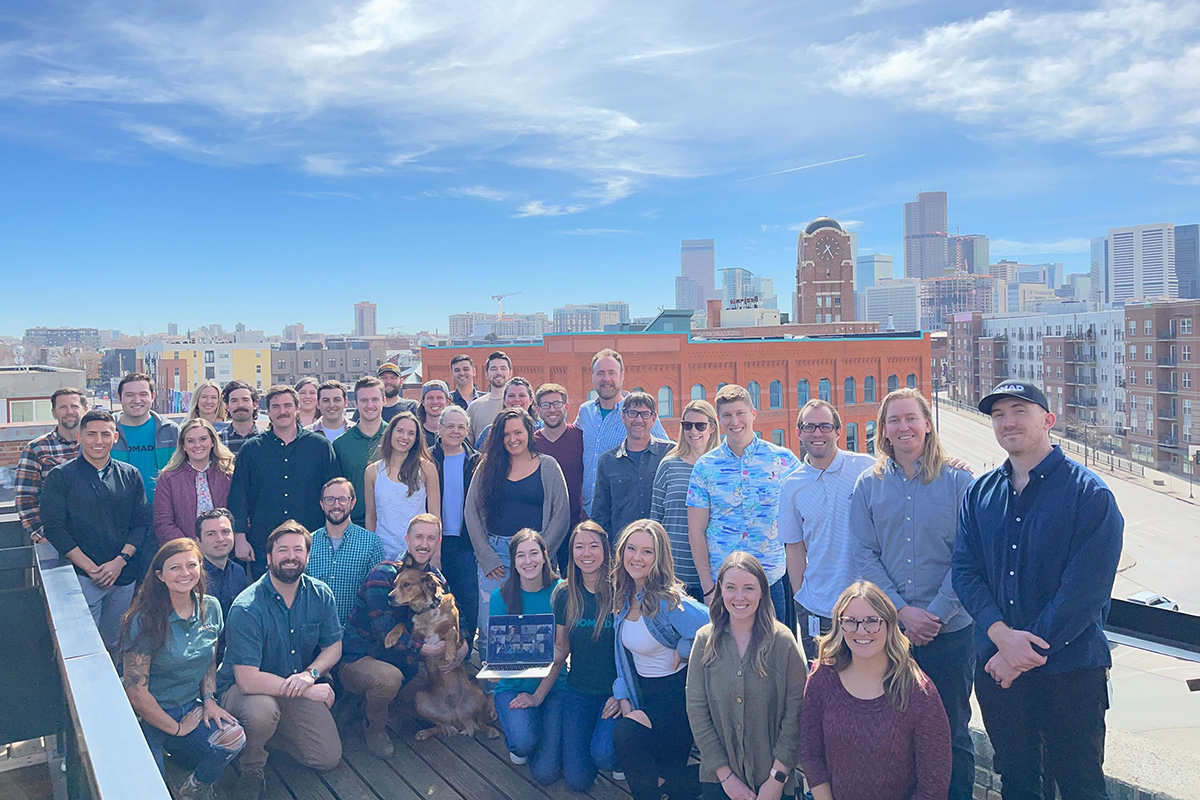 When was your last funding round, how much did you raise and how much funding has your company now raised in total?
We raised $20 million in funding in February 2022, to finance our vision to unlock economic opportunity for everyone in the long-term rental community. We have raised over $25 million to date.
Why did your team feel that the time was right to raise a round of funding?
We saw early success in Denver and in 2021 expanded to the Phoenix market, where we continued to see appetite from property owners looking for certainty in their rental income as well as help buying and selling investment properties. With a strong backing and excitement from our investors, we decided to raise capital to continue our expansion into other markets across the country in need of our offerings.
How do you plan to deploy this capital? 
We launched in Raleigh earlier this year, and we're looking to join nine other hot rental markets in the next 24 months. To sustain this growth in 2022, we plan to hire up to 50 new teammates — on top of our team of 30, pre-fundraising — across engineering, product, operations, marketing and brokerage. 
We are expanding our product offerings to provide more value to property owners and grow our serviceable market. We've already announced improvements to our product to allow more flexibility in the onboarding process. For example, we now allow owners to find their own tenants, if they prefer. We also recently launched a powerful financial product embedded in our core offering that enables our property owners to tap into their future rental income by requesting up to six months of rent in advance.
Nomad makes renting better for our residents as well. We released a resident rewards program to enable residents to build their credit score with on-time payments and access discounted brokerage services when they decide to purchase their own home.