Musician Sia Furler Invests in Boulder-Based Bond Pet Foods
Furler is the first celebrity to back the company's alternative meat protein for pets.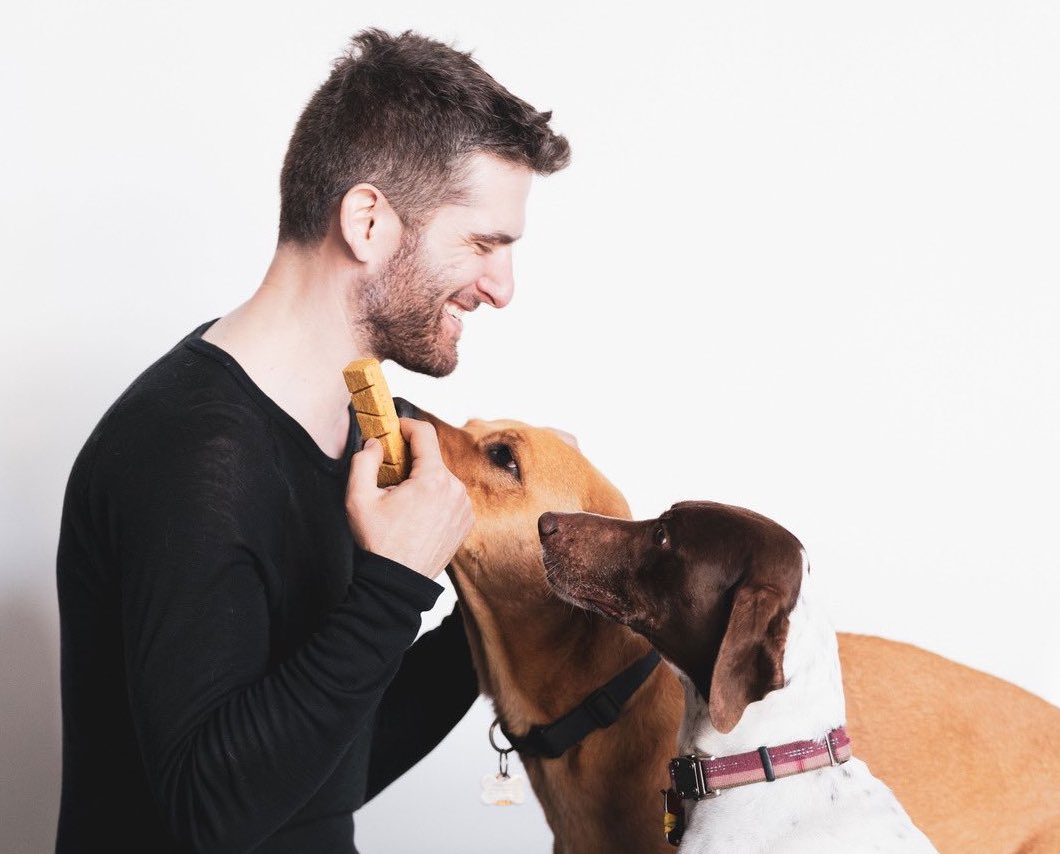 Plant-based foods and dairy-free alternatives have been growing in popularity, and restaurants and food brands are taking note, looking to alternative options. This sets the stage for companies like Beyond Meat and Impossible Foods, but human food isn't the only industry looking to be more sustainable. Boulder-based Bond Pet Foods aims to provide a more sustainable and alternative way to provide meat for animals.  
The revolutionary brand has caught the attention of animal activists and now celebrities. Grammy-nominated singer and songwriter Sia Furler is Bond Pet Foods' newest investor and advisor, according to a recent announcment.
"As a devout animal and environmental advocate, I'm inspired by Bond Pet Foods' mission and believe their company is the future for sustainably-led protein in pet food," Furler said in a statement. "If America's dogs and cats were their own country, their consumption of meat products alone would rank fifth in the world. I am eager to lend my voice and support to a brand that's re-imagining a cruelty-free future for all animals."
Furler has a history of advocating for animal rights and has partnered with organizations such as ASPCA and the Best Friends Animal Society. Furler will collaborate with Bond Pet Foods on social, product and digital initiatives to bring awareness to the brand and its mission. 
"In the months ahead, we'll be collaborating with Sia on social and digital initiatives that invite the public to learn more about our mission, a new way to meat, and [to] inspire a new dialogue around responsible dog and cat nutrition," Rich Kelleman, CEO and founder of Bond Pet Foods, told Built In. "Many of her tens of millions of followers are pet parents with an interest in sustainability, so the collaboration is a perfect fit."
Bond Pet Foods uses genetic samples from chicken to create its sustainable and alternative meat product for pets. The company then uses technology to bind the genetic code with a strain of food-grade yeast — feeding it with vegan ingredients — in a fermentation tank that churns out meat proteins. The protein is then dried so it can be easily blended into pet foods. This process and technology help reduce the number of farm animals used to produce pet food. Bond Pet Foods is working to churn out other proteins such as salmon, beef and turkey.  
To date, Bond Pet Foods has raised more than $1 million in funding and is backed by KBW Ventures, Agronomics and Lever VC. Furler is the company's first celebrity investor. 
The company also recently partnered with famous food brand Hill's Pet Nutrition to continue its mission of making sustainable, healthy meat proteins. 
Bond Pet Foods will continue to develop its fermentation technology and intends to commercialize its products in the next couple of years. Kelleman said the company will also continue "working with partners and voices such as Sia to bring more pet parents into the conversation around a new, more responsible way to feed and nourish our pets."