Focused on Impact: Western Union Leaders Unpack the Day-to-Day Experience — And the Culture Enabling It
Danielle O'Donnell recently had the opportunity to take a six-day-long training program about hacker techniques to assist in vulnerability management, thanks to a professional development partnership her employer has with a vendor.
On paper, it sounds nice — but being able to withdraw from a role to focus on something outside of nine-to-five demands isn't the easiest feat. For O'Donnell, information security leader at Western Union, it was the opposite experience. She found she could fully engage with the course, from which she said she reaped a "tremendous amount of benefit."
"A lot of times, there could be training, but it just feels like you don't have enough time to take it; you still have your day job. I was able to be completely immersed and not feel guilty that I wasn't trying to do my day job at the same time, especially in a virtual environment," O'Donnell said. "It's great that I had this support from leadership to take this course and to really focus on it."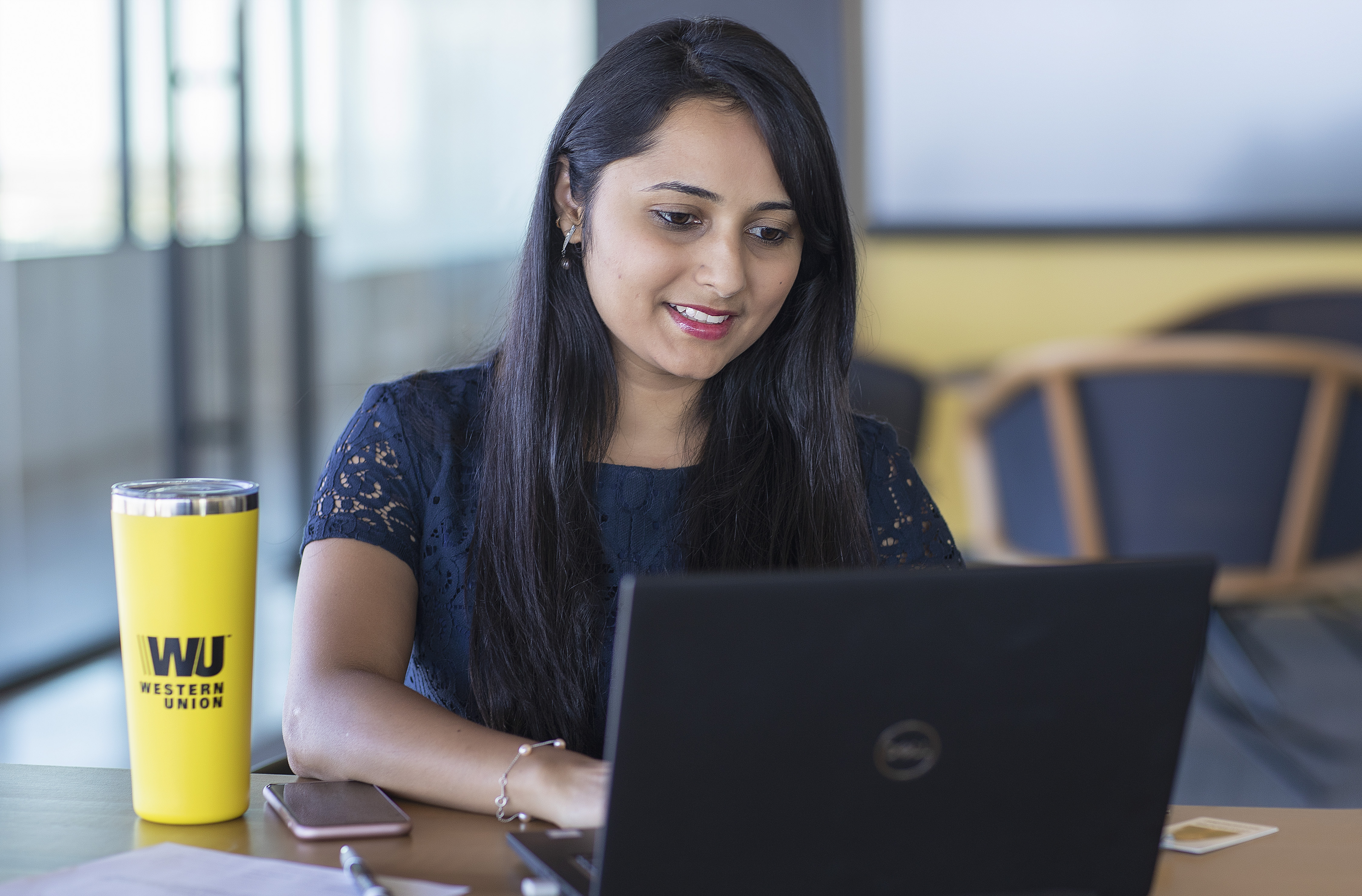 Of course, the ability to dive into learning and development, and not just core responsibilities, is only one part of making the employee experience click when you're not in the office. There are still the basics of sustaining engagement and connection between team members, among other dimensions.
Doing so in our current working environment is hard enough for tiny startups. Contemplating the size and reach of Western Union — which currently has more than 11,000 employees worldwide — there are many moving parts to consider.
"Operating in over 200 countries and territories requires a massive amount of coordination and integration across teams, around geographies, around time zones, around the world," Thomas Mazzaferro, chief data officer, said. "Being able to maintain that and drive that and operate that during a time where we had to work from home and to operate in a different environment is truly amazing."
According to Security Training and Awareness Manager Tara Mitchell, the remote work environment has allowed her to engage with her colleagues in a way that has been unique in her long tenure at Western Union.
"Even though I've been here 14 years, I was able to connect with my team members on a different level than I would in the office," Mitchell said.
Built In Colorado caught up with Mazzaferro, Mitchell and O'Donnell to learn how a combination of culture, resources and ability to have an impact complements their work at the fintech company.
Right now, flexibility in the workplace is crucial. What do you think Western Union does well in that regard?
Mazzaferro: Being able to have different times and different slots aligned to different regions, time zones and business partners is really important so that you can support employees' livelihood and their time with their family and also support the business going forward. The company has done a great job of being able to balance those two things while keeping global operations afloat and growing at a time when the entire world has changed and gone to a work-from-home environment.
What does the company do well in terms of supporting employees remotely?
Mazzaferro: It's supported holistically. There's a lot of flexibility around time zones and a lot of flexibility around personal lives and being able to move things forward. I've actually seen us become more efficient and effective in many ways, moving to a flexible work environment that nobody had historically, where we actually have driven more innovation and more transformation and delivered more for the company and our customers holistically.
There's a lot of flexibility around time zones, personal lives and being able to move things forward."
What sort of innovation?
Mazzaferro: We launched a global e-commerce site that allows customers to shop in more than 60 countries across more than 12,000 merchants, while earning cash back on every purchase. We're also targeting to launch our digital bank in Q4.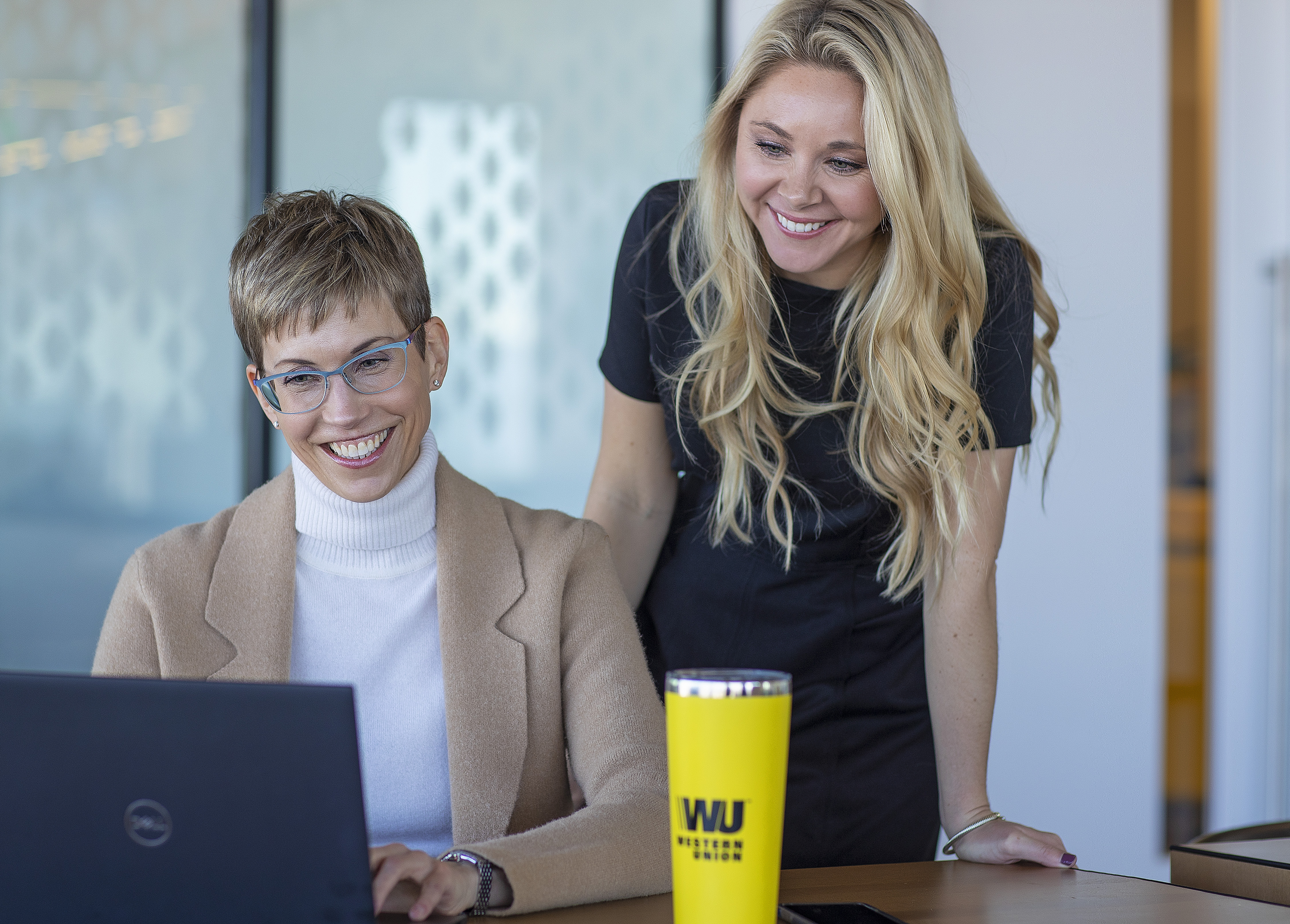 Let's talk a little bit about learning and development. How have you grown in your time at Western Union?
Mitchell: My growth has really gone hand-in-hand with that flexibility feature as well. I've grown horizontally: I came to the company supporting business continuity management, went over to audit, and then came back to cybersecurity. I really love taking my skill set and then applying it to different roles at Western Union.
O'Donnell: For me, it's taking on more responsibility over time. Western Union definitely fosters an environment where it's really easy to build relationships and meet people cross-functionally. I feel like it will enable me to have a lot of growth because it's really easy to work with others across different groups.
Growth Tools
On the cybersecurity side, team members can take advantage of courses focused on vulnerability assessment and cloud management. Companywide, there are resources such as tuition reimbursement programs, leadership training, lunch-and-learns and access to online courses.
Building off that, what sort of exposure can team members get to new technologies?
Mitchell: Cybersecurity has a lot of different tools. Many of our employees are taking tool-specific training from vendors to learn how to customize it and utilize it to its highest purpose. You can dive as deep as you want to with the technologies that we have on board.
O'Donnell: There are so many facets of cybersecurity. If somebody is on the endpoint side, they may be very interested to learn about a certain technology they've heard of, and they can go get introduced to that tool. You don't have to look very far if you want to learn about a new tool or technology.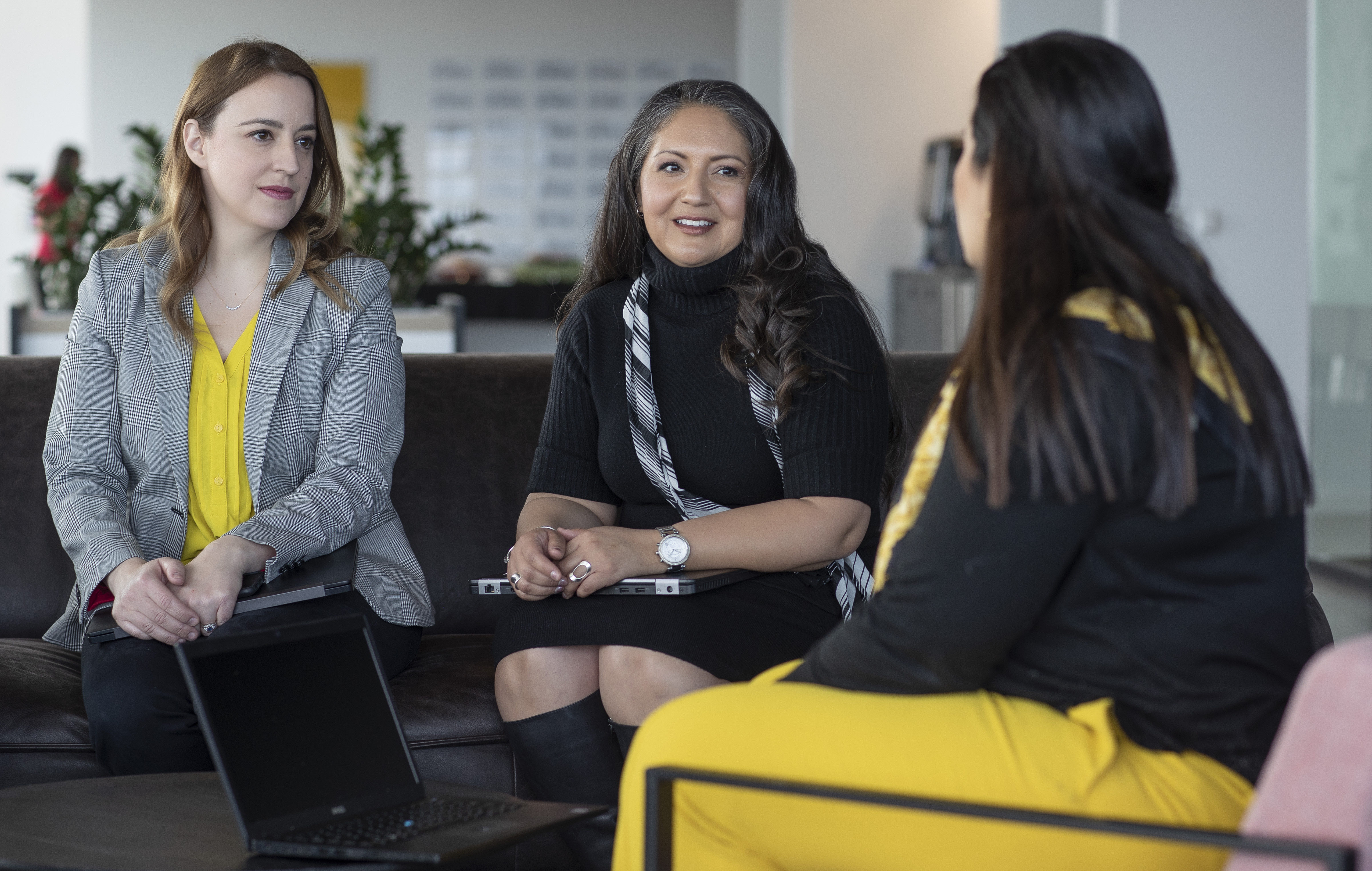 Western Union is a big company. How are you empowered to make an impact?
Mitchell: I've earned the trust of my manager, and I have equal trust in him. I communicate my plans and vision for training and awareness of cybersecurity. Open communication leads to that empowerment to move this program forward the way that I see it needs to be moved.
O'Donnell: A lot of it is that trust and space to make my own decisions, instead of being given a checklist every day of what I need to do. I feel empowered that I'm driving and developing these programs, and I can put my ideas forward — and if I want feedback, I feel comfortable to do that. I feel like there's a lot of space to be independent and unique and drive your ideas forward.
For someone interested in coming aboard, how would you characterize the type of impact that newcomers can have? 
Mitchell: We're in such a place of growth within our team that anyone who comes to Western Union and works in cybersecurity is going to have an opportunity to make an impact. We've got a great foundation, but you do have an opportunity to come into Western Union and really put your own touch on what that program looks like and how it matures going forward.
O'Donnell:  Don't be afraid to bring your opinions or share past experiences of what's worked or what hasn't worked. In my group, cyber defense, any time someone new comes on board, we tell them that they should reach out to everybody on the team for a quick meet-and-greet. Then just take it from there and build those relationships.
Our goal is to be a world-class cybersecurity organization. There's a lot of pride in what we're doing. When we're bringing new people in, you can feel that excitement. People jump on board with that belief in what we're doing here, maturing these programs.