At Alchemer, Job Interviews Are Actually Fun
According to employees, the interview process is a window into the software company's inviting culture.
When Tyler Voth interviewed at Alchemer seven years ago, he was prepared to answer questions as to why he'd be a great fit for the technical support analyst role he'd applied for. But one question from the interviewer caught him off guard.
"What is your opinion on Star Wars?"
The question had nothing to do with the job, but in a way, it might've been the most important question he was asked.
"Because it showed that this was a company that knew it was important to have fun while doing your job," Voth said.
Seven years later, the software company still takes an untraditional approach to the interview process that consistently stands out to job candidates and makes a strong first impression.
Just ask Brook Gebre-Mariam. His interview in September for the director of product role was an interactive discussion where he was tasked with finding solutions to challenges presented by the CTO. And when Kathy Fritch interviewed in July for a sales position, her interviewers immediately recognized her talent for a slightly different role and found the perfect fit for her as a senior growth account executive.
"To me, that was a key indicator of the culture," Fritch said. "They have the flexibility and open-mindedness to think outside the box."
This means that Alchemer focuses on the talent of the candidate, and finds open roles for great people who are good culture fits.
Built In Colorado sat down with Voth, Gebre-Mariam and Fritch to learn what attracted them to Alchemer and what it's like to work at a lean, fast-moving and fun software company.
 
WHAT THEY DO
Founded in 2006, Alchemer is a survey and data insights platform that empowers business professionals to make informed decisions. Alchemer's SaaS application software offers user-friendly data collection tools for understanding customers, markets and employees in real time.
How was the job interview different from past job interviews? What made you say 'yes' to Alchemer?
Brook Gebre-Mariam, director of product: The interview for my position of director of product operations was different from interviews in other places in that it was a two-way conversation. The interviewer was not only assessing my skills and experience to determine if I was the right person for the job, but also giving me the opportunity to completely understand the role within Alchemer and the issues and challenges that I would be asked to resolve. I felt that it was a very positive experience and walked away with a clear understanding of the position and what would be expected of me in that role.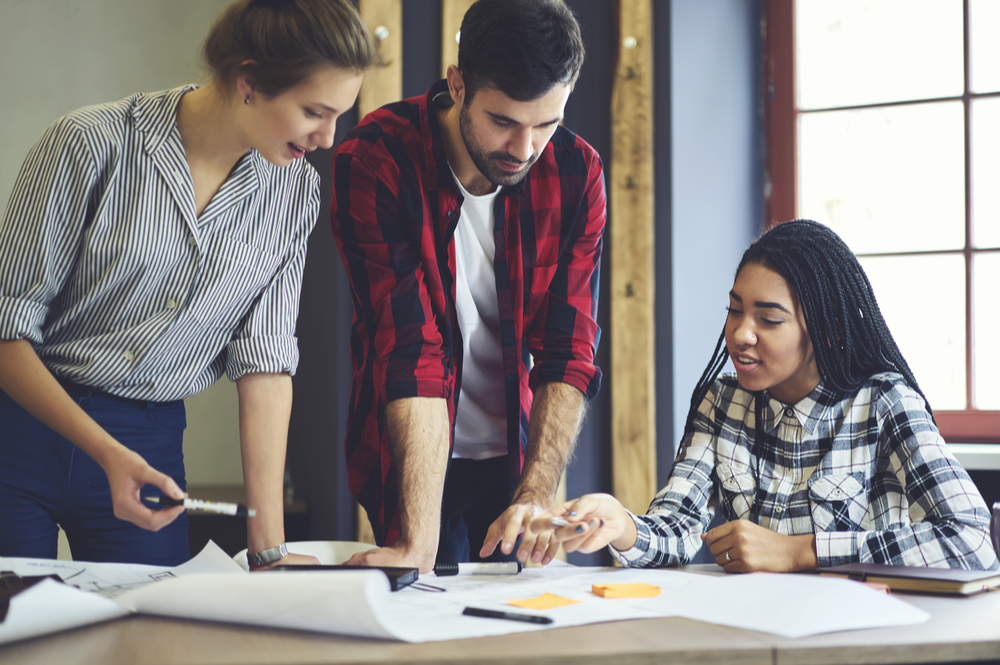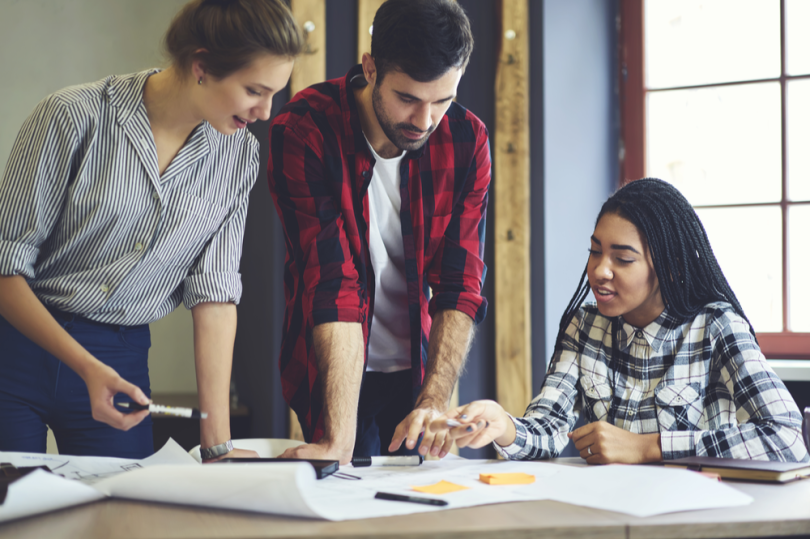 What are the advantages of being a part of a growing company that's lean and fast?
Tyler Voth, onboarding analyst: A phrase that I've always clung to is "fail fast." We have to come up with a lot of new processes. We have to adapt quickly and find solutions. Also, in a growing company like this, we have a lot of opportunities to be self-starters and find out where we want our careers to go. We can have a lot of impact on the direction of the company by raising our voice and using our experience to offer suggestions.
Gebre-Mariam: I spent 20 years at a Fortune 500 company that had 40,000-plus employees. The idea of working for a smaller company like Alchemer that was in growth-mode was very important to me. Why? It was the ability to move faster, to be an agent of change. To put my transition in perspective, at my previous job, I led an organization of 1,100 people reporting up to me. Now, I have two people reporting to me.
Kathy Fritch, senior growth account executive: Lean and fast keeps things exciting. Change is frequent here, and that makes the work interesting. My background is working at large, older companies where it's common to do the same thing that everybody's been doing for years. It's not like that at all at Alchemer.
Lean and fast keeps things exciting. Change is frequent here, and that makes the work interesting.''
Tyler, how have you seen the company change in your seven years? What has kept you at Alchemer? 
Voth: Alchemer has really grown up. When I first started, we were content with being a good software company that offered a good alternative option to some of our competitors. But in the past couple of years, we've expanded that thinking. We have one of the best softwares on the market that can be used by a wide range of individuals. Now, we're not only focused on growing the company, but we're also focused on enterprise customers. 
In seven years, it feels like I've worked at two different companies, since I've seen that change in our growth. But what hasn't changed is the culture. That's why I've stayed so long. Team-building activities like virtual escape rooms or the hybrid office flexibility are great. Everyone at Alchemer is here to work hard, but also play hard.
THEY'RE GROWING
When Voth started seven years ago, he was employee No. 66. Now, he's one of 140, with space for 10 more hires by end of year. "We want to double our revenue in three years," Kristi Noble, Alchemer's head of talent acquisition, said. "Our revenue growth is currently 20 percent, year over year."
When you're talking to your friends and family about the culture, what are the details you're sharing?
Gebre-Mariam: People here really care about why certain decisions are being made. At Alchemer, the CEO talks to every employee every week in a fireside chat. Topics range from high-level funding and finances to lower level topics, like culture-building practices. It gives everyone a strong understanding of what we're collectively trying to do quarterly, yearly and even our five-year plan.
Voth: Working hard is also rewarded. Here are two prime examples: The company owns Denver Broncos season tickets, and individuals get rewarded to go to football games. The CEO also has row-seven center court tickets to Denver Nuggets' basketball games. All of this is representative of a culture where you get to have fun while you're working, and when you put in the work, you're recognized for it.
All of this is representative of a culture where you get to have fun while you're working.''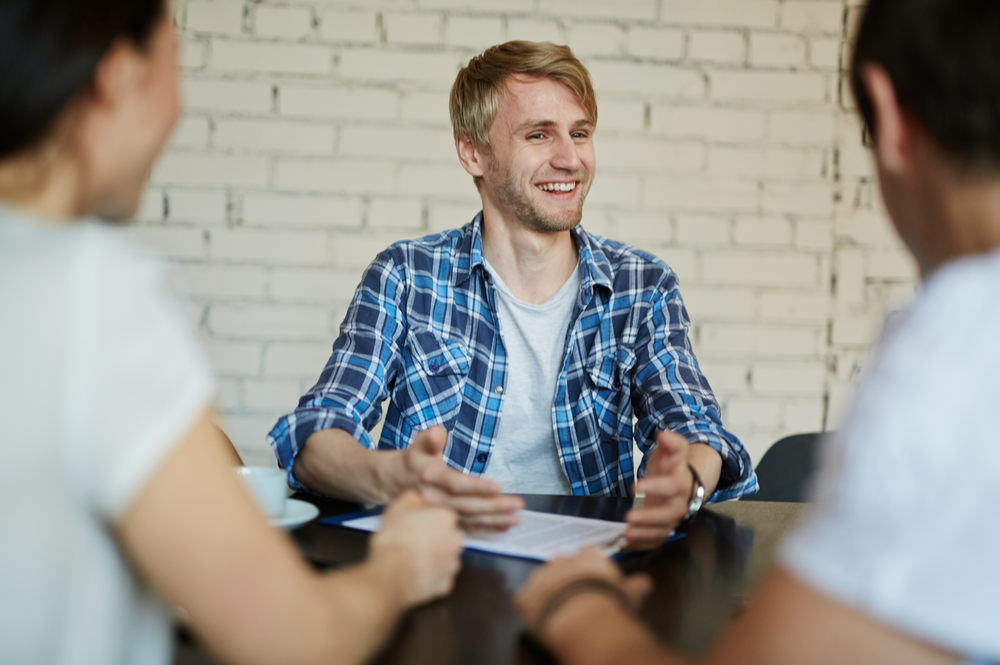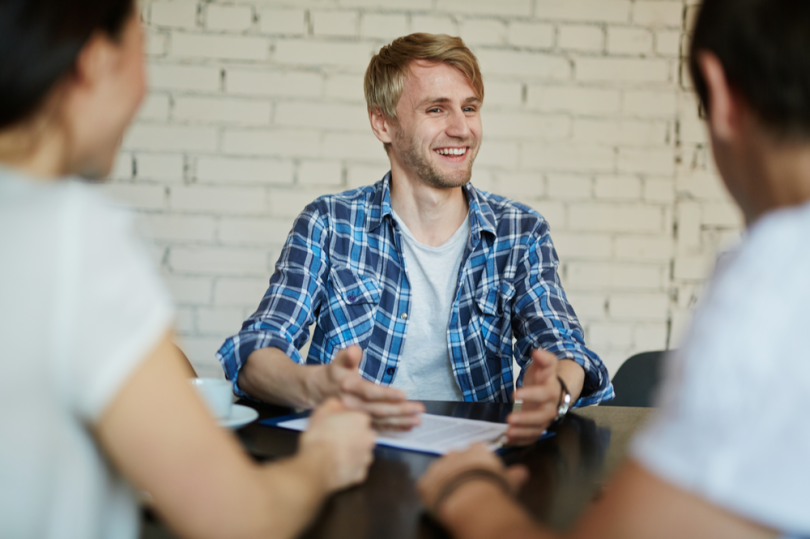 What is the coolest project you're working on right now?
Gebre-Mariam: I wouldn't say operations is "cool," but identifying operational inefficiencies and continuously improving the operational integrity of our production environment via process, technology, and automation is fulfilling. I also enjoy the collaboration with other technology teams and our number one stakeholder, the customer support team, as we continue to improve the overall customer experience.