Why This Tech Unicorn's Growth Plans Include a Focus on Personal Wellness
Three of the company's team members discuss the organization's focus on employee wellness, the driving forces behind its success and their hopes for the future.
Tech companies don't become unicorns overnight, any more than top-notch teams build themselves out of thin air. It takes time and hard work.  
Just ask the team at Matillion. For the data integration platform provider, the road to billion-dollar valuation spanned 10 years. 
Over the course of a decade, the company solidified its standing in the tech space, spawning a global employee base made up of more than 300 professionals. Upon entering the unicorn ranks earlier this year due to a $150 million Series E funding round, the company set its sights on doubling both headcount and revenue by the end of 2022.
While these ambitions may sound staggering to outsiders, they come as no surprise to those who call the company home, including Karey Graham, who manages the partner technical success team. He noted that, a little over a year ago, the customer success team was housed in one single department. Since then, that single department has multiplied into five separate groups. 
According to Kristin Kolb, similar scaling has taken place on the marketing side. The director of account-based marketing said the department plans to add at least six new hires to the direct marketing team in an effort to lend steady support to Matillion's other fast-growing units. 
For Sales Development Representative Kelley Yoshihara, her team's rapid expansion is a testament to the company's determination to achieve its ambitious hiring goals. Because they play a key role in driving success at Matillion, she's excited about the goal of having 30 new team members join her department by the end of next year. 
"We've played a huge part in building trust and loyalty between customers and our business," Yoshihara said. "Our aim is to continue fostering those relationships and building our customer base."
In Kolb's mind, Matillion's continued maturation will unlock new opportunities for transformation. "By bringing on this growth, we're really opening up unlimited potential to drive innovation across all of our products."
While Matillion is focused on refining its technological and operational acumen, the company is also concentrating on growing other aspects of its business. Yoshihara, Kolb and Graham outlined how the organization is making an effort to give employees the resources they need to care for themselves both personally and professionally, connect with others, and make an impact on their communities.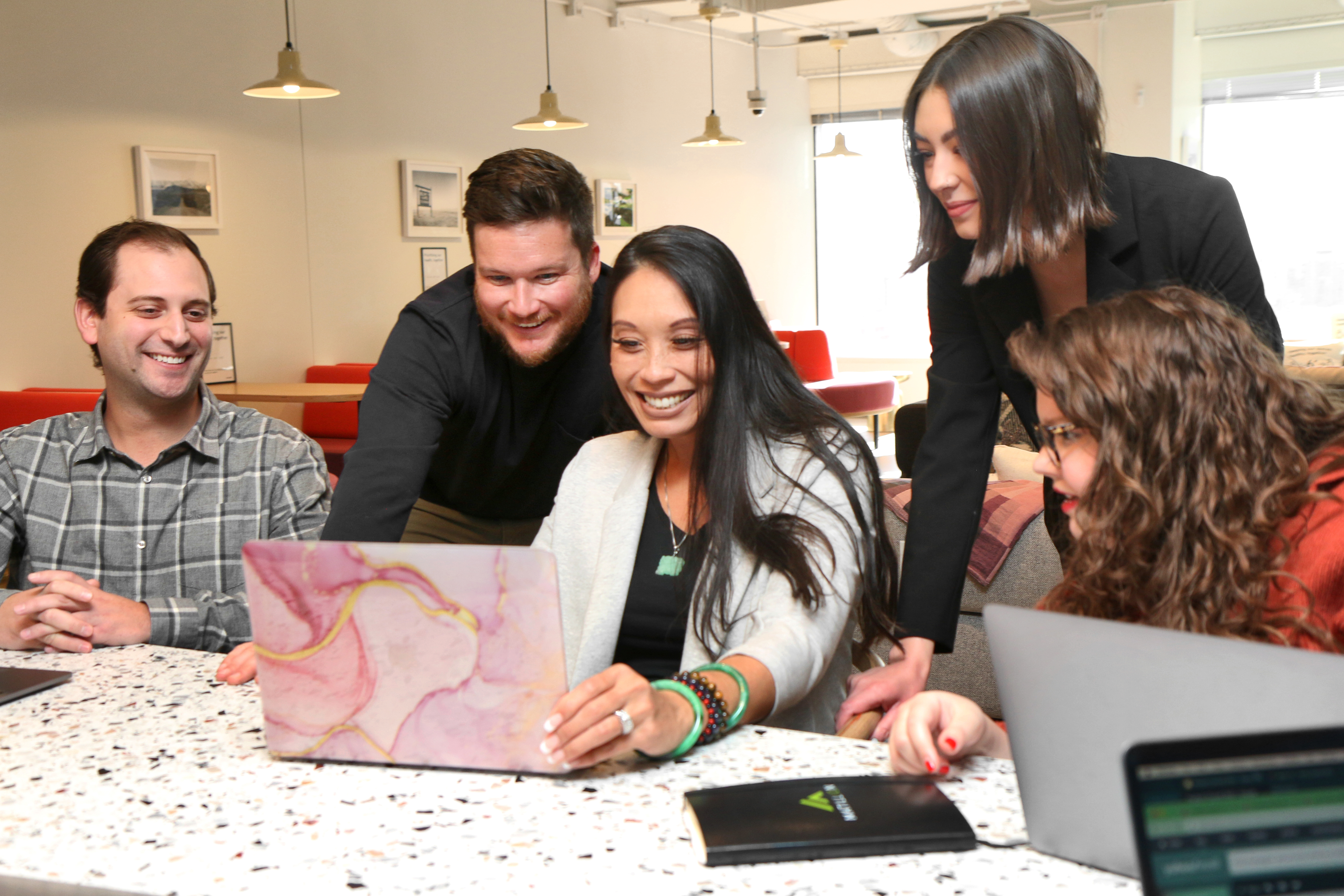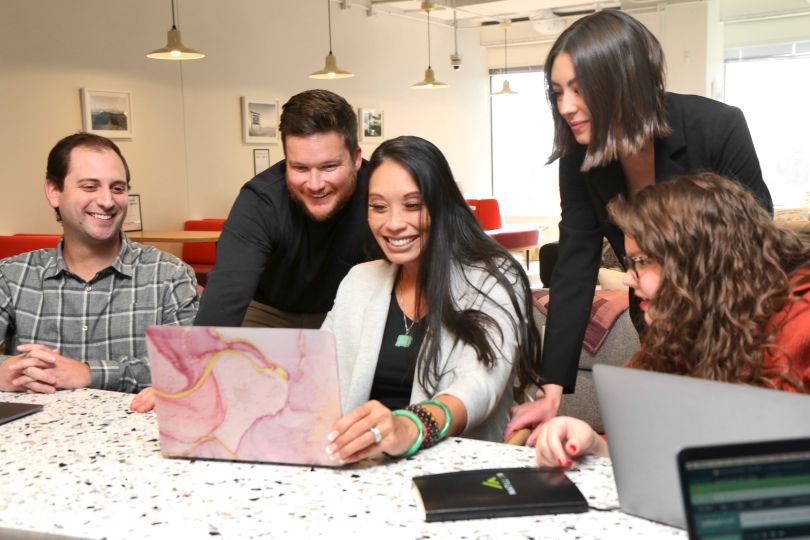 What do you think has fueled the company's growth over the years?
Yoshihara: I think it's due to the spectacular, driven work that each team has put into expanding our outreach to different customers and partners, as well as driving the creation of new relationships and cultivating an exciting, valuable workplace. The company is also focused on bringing in leadership and talent to make our teams as strong and supported as possible. 
Kolb: Having the right product-market fit has certainly guided our growth. But most of all, bringing in the right people and training leaders to foster those individuals both personally and professionally has played a major role in our growth. I personally haven't seen many companies invest in their people like Matillion. 
Graham: Overall, Matillion is an extremely thoughtful company. This is reflected in all we do, from how we gauge the emotional and psychological state of our users while building out a pipeline to refining our internal processes in order to better understand our customers. There are always various initiatives taking place in an effort to make employees think harder about certain topics and continue to improve the business, which has ultimately driven growth across the company. 
COMFORT + SAFETY COME FIRST
As more employees venture into the office, Matillion is prioritizing the comfort and safety of its people. According to Yoshihara, the company funds rapid Covid-19 tests for those who wish to go into the office and requires that everyone have their temperature taken upon entering. She added that Matillion has created bracelets, which signal an individual's personal comfort level regarding physical contact. Red indicates that you would like to maintain distance, yellow showcases an in-between level of preferred contact and green means you're comfortable socializing and open to physical touches, such as handshakes. For Yoshihara, Matillion's efforts to safely bring back a sense of normalcy is a welcome relief. "It's nice to have these spaces where we can collaborate and hang out after nearly two years of working from home," she said. 
How is Matillion focusing on supporting mental wellness in the workplace, and what impact has that had on employees?
Yoshihara: One of the resources that Matillion offers is a team of "mental health first aiders." These individuals are accredited colleagues who have received training within mental health and first aid. Their responsibilities include having open conversations with employees about mental health, recognizing symptoms and signs of mental health issues, and offering guidance and resources to help those struggling with mental illness both internally and externally. This program really empowers employees to feel comfortable seeking help in a work setting. Careers make up a large portion of most people's lives, so it's important to create a safe, supportive space. 
Like many people, I've struggled with mental health issues throughout my life. It's often thought of as something that can just go on the back burner until you get all the more important things in life done. But at the end of the day, mental health is so important, and it can affect every aspect of your life, including work, family, friends and physical health. Being with a company that recognizes the importance of having your mind, body and spirit all in the right space is something I take very personally and am thankful for. 
Kolb: Matillion offers employees various mental wellness resources, including a free subscription to the meditation app Headspace. We also have access to one-pagers related to mental health issues as well as a Slack channel called #wecare, which is a reflection of one of the company's core values. This channel allows employees to share their stories and connect with each other in an open, safe environment.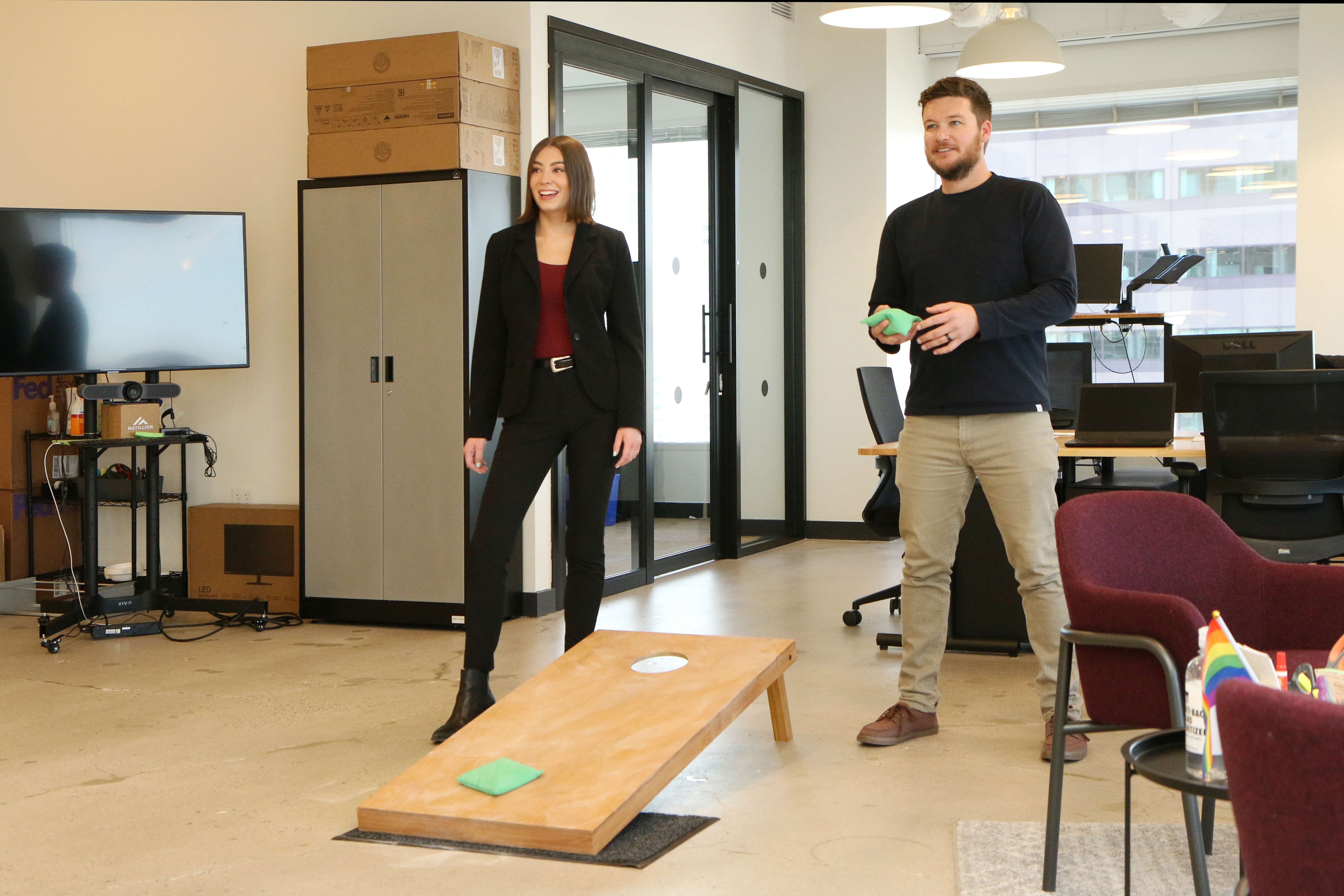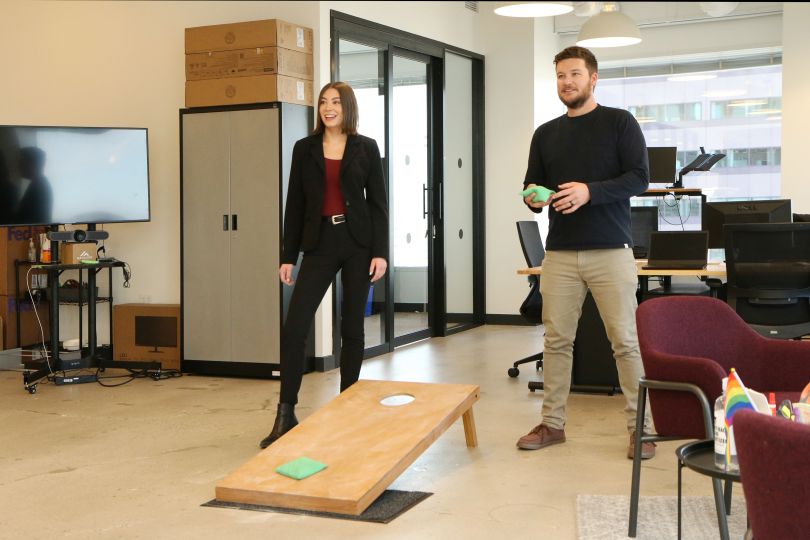 In what other ways does the company prioritize its people?
Yoshihara: Matillion wants its employees to have a positive impact on their communities. That's why every employee is granted five days of paid time off to do volunteer work within their communities, whether that involves helping feed people experiencing homelessness or offering assistance at an animal shelter. It's really exciting that the company puts value into employees' lives in that way. 
Graham: Our CEO, Matthew Scullion, makes a point of meeting with every single new employee to forge a personal connection. He even goes beyond that to host "value sessions" with employees, during which time they discuss the importance of the company's values and put them into context.
Kolb: Matthew also offers drop-ins every few weeks, which means his calendar is completely open for employees to schedule time to chat about hobbies, work or roadblocks. These chats give team members the chance to connect directly with him, brainstorm ideas and gain his perspective. 
OPPORTUNITIES FOR IMPACT 
In Graham's mind, Matillion's rapid evolution is one of the driving forces behind future innovation. And for new hires, it gives them greater opportunities to leave their mark on a major industry. "Once you're hired, you can quickly have an impact by offering ideas that move us in a different direction or help us rethink the way we do things," Graham said. 
How does Matillion empower employees to grow professionally?
Yoshihara: The company lays out a strong promotion plan for employees during onboarding, which gives them a good idea of what they're working toward. I've been with the company for about 10 months, and I'm a couple of months out from getting my first promotion, which is really exciting. It's great to know that all my hard work is going to pay off and that there's a possibility for growth here. Matillion puts a lot of stock into the talent they've acquired, which motivates me to work harder and continue to learn as much as I can. My career goal is to eventually maintain an upper-level management position, and it's nice knowing the company will help me make that dream a reality. 
Kolb: I wasn't the director of account-based marketing when I initially joined Matillion, so a professional trajectory was clearly laid out for me from the beginning. It's obvious how much the company invests in professional development goals, which is reflected in our quarterly self-reflections. The reflections require employees to contemplate their work from the previous quarter and consider what they would like to do next in order to achieve their long-term goals. Team members will do a deep dive into these reflections with their managers, during which time they'll analyze their answers and formulate a plan regarding how they'll accomplish their goals. This ensures managers are always acutely aware of where their direct reports are in their professional growth journeys. 
Matillion also focuses heavily on leadership training. The company ensures that all leaders take part in training sessions that maximize both their performance and that of their direct reports. Unlike some other companies, Matillion wants to help employees refine their existing skills and continually improve. The company is guided by the notion that no person or product is ever finished. That's why we continue to prioritize training and professional development.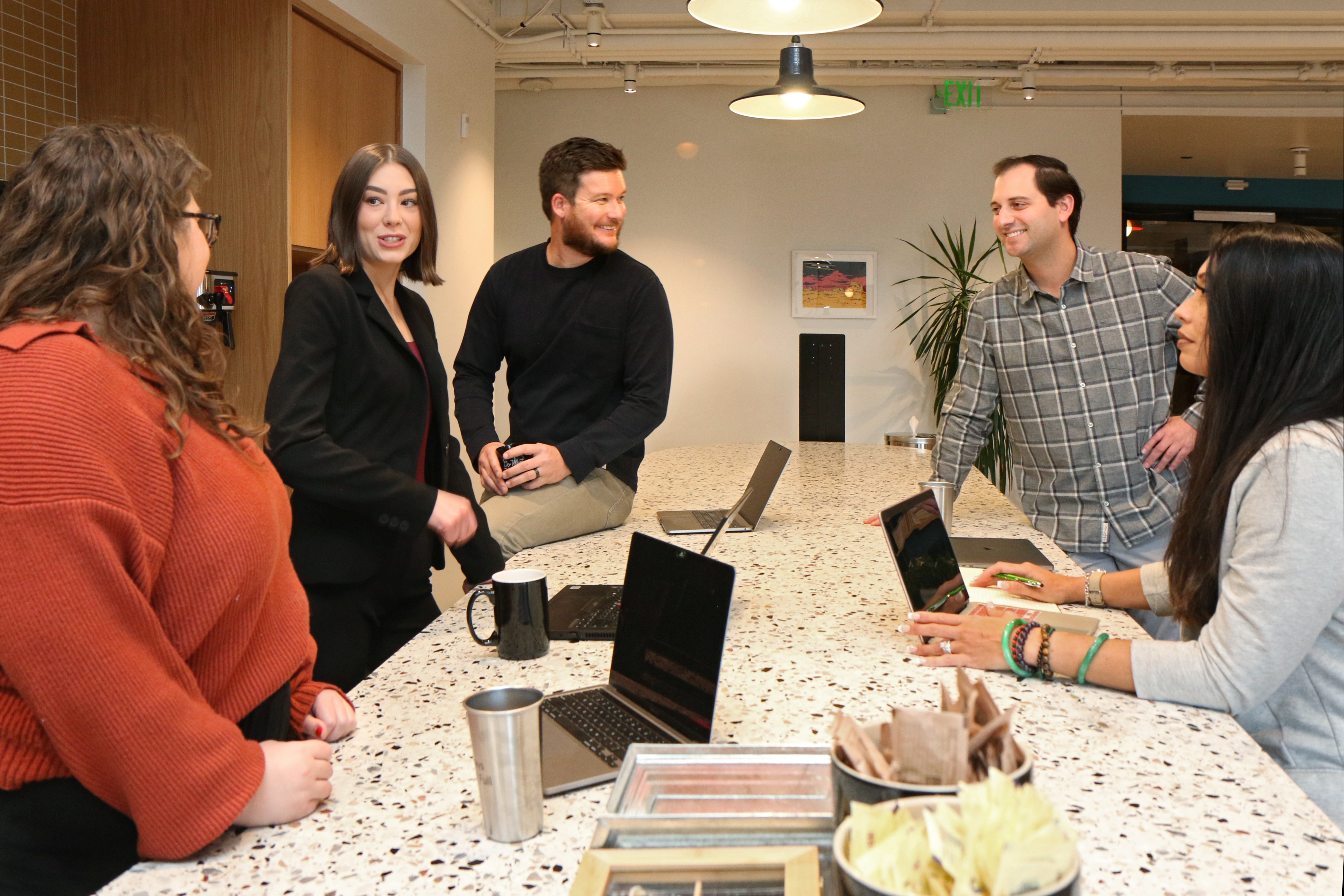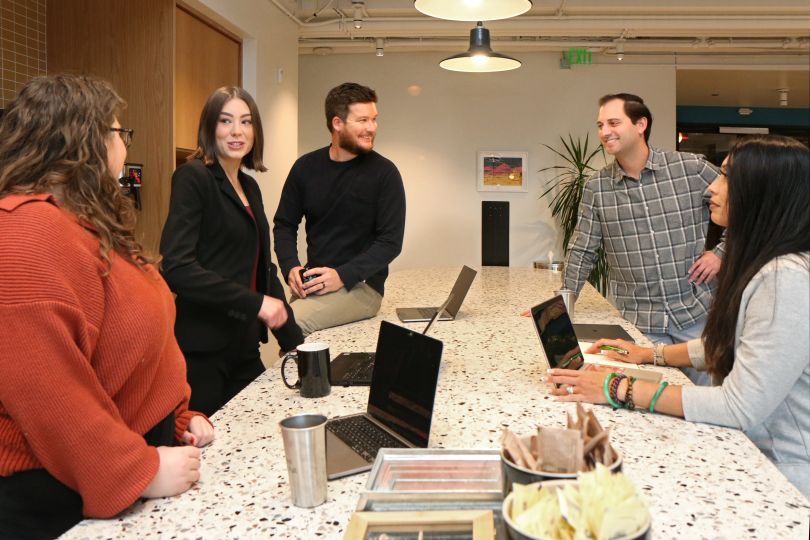 What excites you the most about Matillion's future?
Kolb: There's an unlimited amount of potential. Also, there's so much personal and professional growth to be had at every level of the organization. It's really exciting to be a part of something that is much bigger than just myself.
It's really exciting to be a part of something that is much bigger than just myself."
Graham: The things that Matthew and other Matillion execs say haven't really changed since I joined the company. They've been able to provide a foundation for us to scale and get to that next level. And along the way, they've increased the different kinds of programs that are available to employees to support important areas, such as mental health. 
Yoshihara: The pace of growth at Matillion is exciting and generates hope for people like me who are just beginning their career journeys. Starting out at a company with so much potential for growth opens up ample opportunities for promotion and learning. Hopefully, my own career growth goes hand in hand with Matillion's evolution. I'm excited and thankful to be a part of this company, and I'm eager to see where all this transformation takes us.