OTA Insight Raises $80M to Help Hotels Make Data-Driven Decisions
The hospitality tech company plans to add 30 jobs to its Denver office over the course of the next year.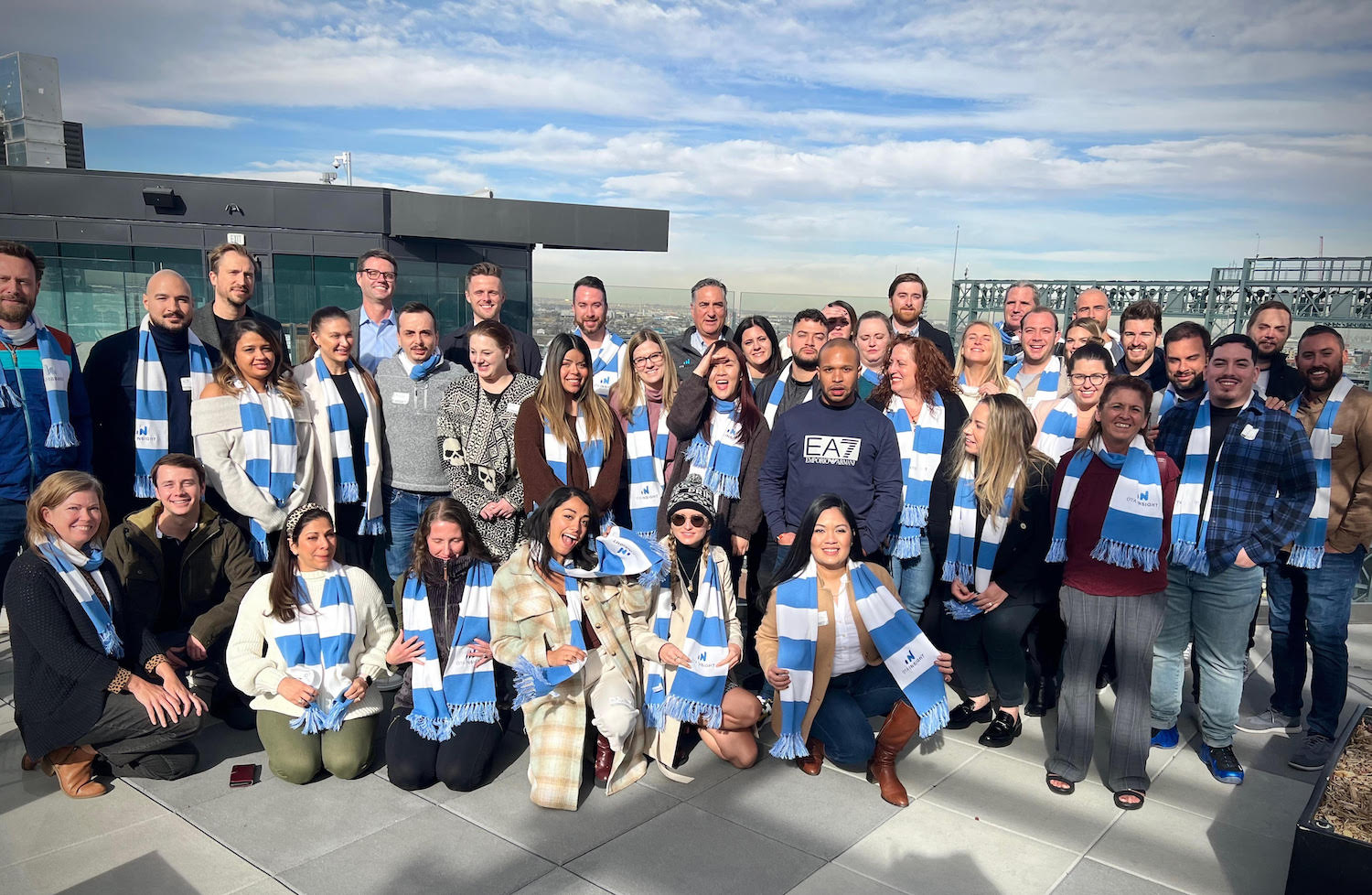 The hotel industry was brought to its knees during the Covid-19 pandemic.
As some of the public health restrictions eased up, though, OTA Insight actually saw increased demand from hotel operators that wanted to know how many guests to expect, how their competitors were reacting, and generally, how to do more with less.
"They're trying to understand what the new demand looks like, and how to capture their fair share," Dave Collier, the company's vice president of the Americas, told Built In.
As a sign of its continued growth, OTA Insight announced Thursday that it has raised $80 million, bringing its total fundraising to $100 million.
The Series B round was led by Spectrum Equity, which joined existing investors Eight Roads, F-Prime Capital and Highgate Technology Ventures. 
Matthias Geeroms, Adriaan Coppens and Gino Engels launched OTA Insight after attending the London Olympics in 2012. The trio from Belgium found it difficult to get an affordable hotel in advance of the event, but once they arrived, they found plenty of available hotels at low rates.
They formed OTA Insight to help hotels make smarter decisions and avoid a similar disconnect in the future. As the company nears its 10-year anniversary, it now has offices in Belgium, London, Singapore, Sydney, Dallas and Denver.
The company has 225 employees, 50 of which are based in the U.S. About half of those employees are based in Denver, and about 10 are based in the Dallas area. Collier expects to add another 30 employees to the Denver office over the course of the next year.
"Denver is our hub that we plan on building and growing," he said. 
OTA Insight is used by 55,000 hotel properties across 185 countries, ranging from independent resorts to global hotel chains. 
OTA Insight provides these hotels with detailed information about online searches for flights and hotels, as well as pricing information from other hotels in the area. Hotels then use that forward-looking data to make more-informed decisions about pricing and marketing promotions.
Collier said OTA Insight's software stands out from competitors with its high-quality data, the pace at which it innovates new functionalities and its emphasis on customer support (the team responds, on average, within three minutes to customer questions.)
Collier said he believes the company is entering a "transformational phase," and he is excited to see the impact OTA Insight will have on the hospitality tech industry.
"We've doubled in size in the last couple of years, so we're really excited about the growth trajectory that we're on," Collier said. "Covid was a trying time on everyone, but what we've been able to bring into the industry has been really exciting in terms of the feedback we've been given around, not just the products that we sell, but also data we were able to give to the industry to help people understand where there's opportunity, how to start the recovery process and how to flourish moving forward."