BetterCloud Is Building a Colorado Tech Hub for Engineers
Here's how it's going.
Over the course of the last few years, new styles of work and society's racial reckoning forced tech companies to rethink their culture. When BetterCloud CTO Jamie Tischart saw a chance to develop a new tech hub for an established SaaS management platform from scratch, he knew there was no better time than the present to enact change.
About nine months ago, Tischart was hired to, among other things, help build a hub for engineers in Colorado that he and his colleagues hope will serve as the company's tech campus. The idea behind the initiative is to attract remote and local diverse talent in a growing market; one that currently has more than a thousand engineering and developer job openings on Built In. 
In order to strategically cultivate an inclusive culture, Tischart is leaning into local opportunities for growth and developing a network to support the community by getting out and giving back, including participating in STEM-focused trainings, meetups, apprenticeship and mentoring activities. Given that the company raised $75 million in a financing round led by Warburg Pincus in May of last year, the options for such opportunities are numerous. 
"I see my responsibilities as creating a safe and inclusive environment for engineers to be their best selves and do their best work," he said. "It is also important to have talent hubs where we can create a community while broadening our diversity."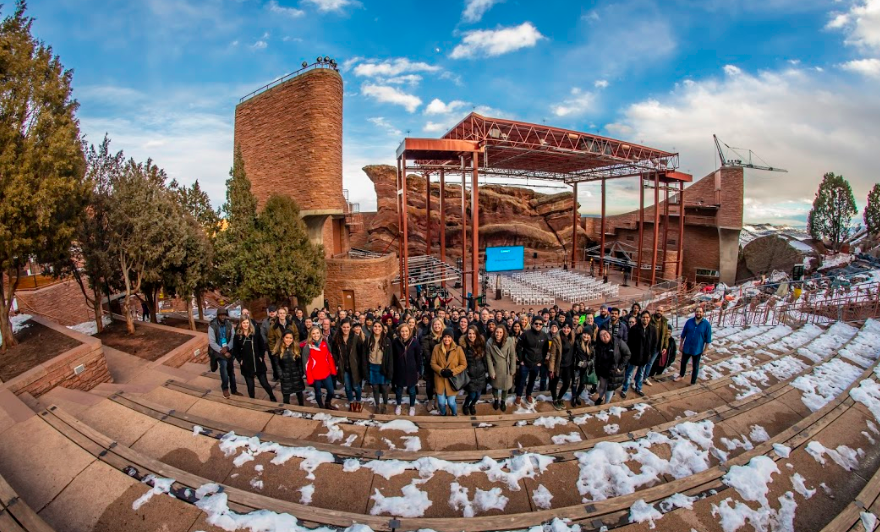 Tell us a bit about the new tech hub. What was the impetus for building it?
At BetterCloud, we want to attract top, diverse talent wherever they are in the United States. It's also important to have talent hubs where we can create a community while broadening our diversity. The first aspect of our plan has been to start building a portion of our engineering leadership in Colorado, which is now home to our CTO, VP of engineering, and chief of staff of engineering; as well as a growing team of engineering leaders, developers and agile program leaders. 
We are continuing to build out other functions like recruiting, human resources and go-to-market roles as we grow. We now have more than 10 people in the Denver region and are actively hiring. Over the next three years, we expect to hire up to 60 people in the area. 
Overall, we want to make sure we are focused on the right things for the business, for our customers and for our people.''
What's your vision for the culture of the hub? 
I want it to be inclusive, innovative and infectious. We will be recruiting for nearly all functions in the tech hub, with a focus on our engineering disciplines in development, quality, site reliability and operations. These teams work on extending our SaaS management platform solution that is focused on discovering, managing and securing our customers SaaS applications. 
Our goal is to ensure everyone has a voice and that voice is heard, that we are using our diversity to drive competitive differentiation, and that we're solving difficult problems on behalf of our customers — all while using our passion to create an engaging and fun community. 
Amplifying recruitment efforts 
As part of the new tech hub, BetterCloud is working on an apprenticeship program to bring talent in from non-technical backgrounds and focusing on non-traditional recruitment methods to target underrepresented populations. "BetterCloud's recruitment process is constantly evolving and improving, which is a testament to how we think about attracting and growing talent," Tischart said.
How will the hub's culture relate back to BetterCloud's overall mission? 
Our mission provides the guidance for what we do and our values provide the "how."  Our values are "strive to delight," "impact through outcomes," "humble yet hungry" and "in this together."
These values are critical in our mission to be the leader in zero-touch SaaS management and security, elevating the role of IT by empowering users to maximize employee productivity and protect their organization. We are looking for team members who will help drive the "what" by being part of the "how."  
What challenges come from building a culture from scratch? How do you plan to overcome them?
The biggest challenge for building culture in this day and age is how to make connections with a distributed group of people while still ensuring our employees can use their talents and build things that matter in support of our mission. 
We will overcome these challenges by creating a place of psychological safety where people can talk about what's working, what's not and how we can solve problems together. Overall, we want to make sure we are focused on the right things for the business, for our customers and for our people.
We are continuing to evaluate the needs of our team members and how to optimize a hybrid-remote work culture. Shared workspaces and locations for team members to utilize may be options in the future, but our focus will be what our talent needs to be successful, connected and all-in on the BetterCloud customer experience.