How Hotel Engine Is Disrupting the Travel Tech Space
Three of the company's leaders tell us how they're expanding their headcount, refining their technology and prioritizing their people.
When the COVID-19 pandemic uprooted millions of travel plans last year, hotel rooms sat empty. The hustle and bustle of hotel lobbies melted into an eerie silence as people embraced "staycations" and pushed their typical travel itineraries to the side. 
As a result, the hospitality industry took an unprecedented economic hit. According to a report from the American Hotel and Lodging Association, nearly 4 million hospitality workers lost their jobs last year.
For Hotel Engine, a platform that enables businesses to book and manage lodging for their teams, COVID-19 presented unprecedented challenges. But they didn't just survive — they thrived. How?
According to CEO Elia Wallen, the company and all of its associates pivoted their efforts to supporting large government agencies involved in the COVID-19 relief effort. This meant tens of thousands of individuals continued to use their platform throughout 2020. 
This resilience appealed to Director of Engineering Chris Warren when he joined the company earlier this year. Having experienced how other startups lean too heavily on engineering teams during challenging times, Warren was excited to see a company where every department banded together to persevere. 
"When I heard that story, I was like, 'OK, this is the kind of place I want to work,'" Warren said. 
As more people get vaccinated and businesses begin picking up on their travel plans, the Hotel Engine team is ready to expand its headcount and technological capabilities in an effort to further make its mark in the corporate lodging space.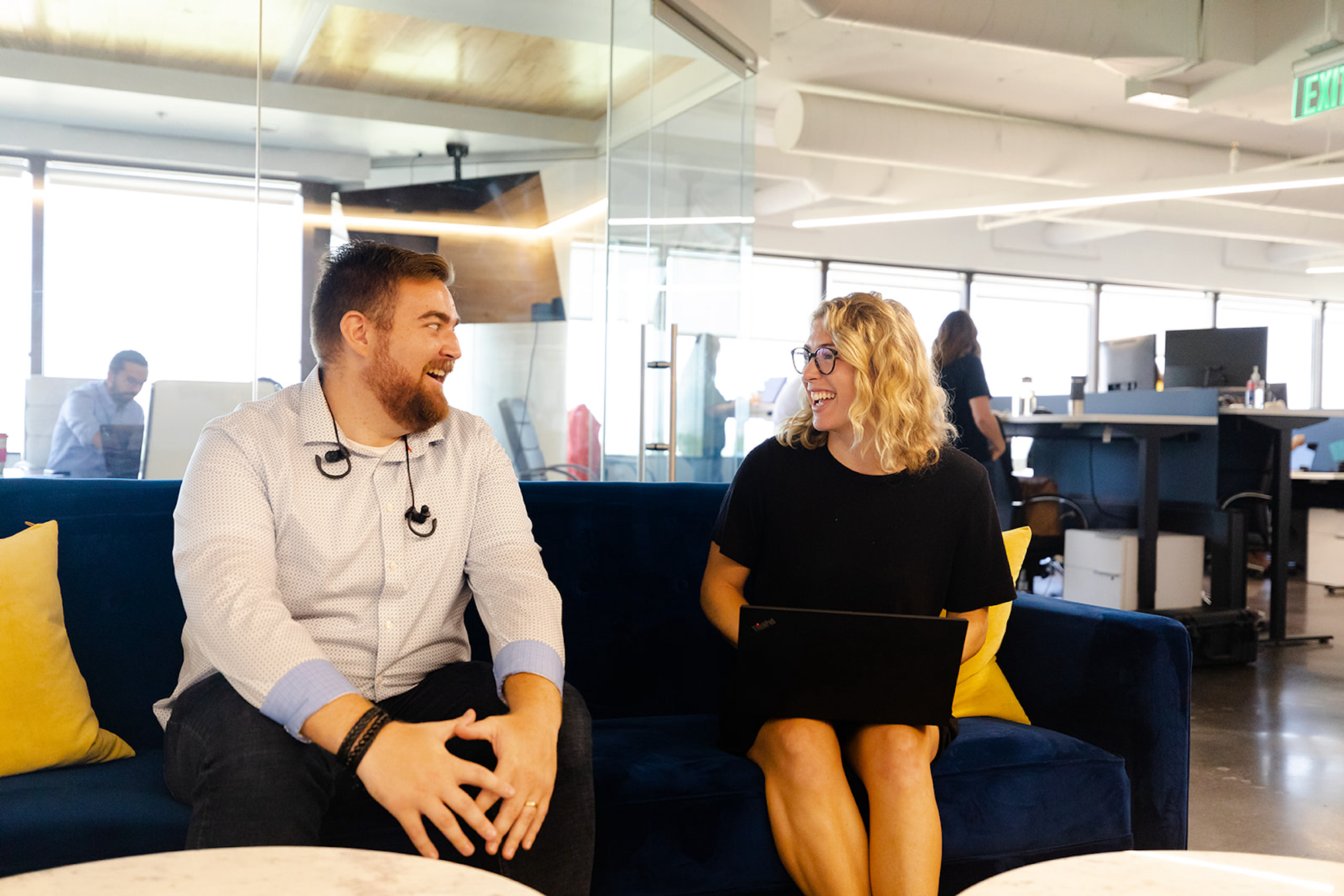 Ready to Grow
Hotel Engine has grown tremendously over the past year and the company has no plans to slow down anytime soon. 
"We've seen considerable growth both before and after the pandemic's peak," Wallen said. "And we're seeing significant opportunities ahead to sustain triple-digit growth in the upcoming years."
According to HR Director Dana McDonald, the company is hiring on all fronts in order to support its aims to build a better corporate lodging experience. 
In the sales department, for example, the company plans to add 30 more associates between now and the end of 2021, and there are plans for similar headcount growth on the engineering side of the house. 
"We've seen hiring across every department in the last few months," McDonald said.
INSIDE THE STACK
According to Warren, there are two prototype developers the company currently seeks to attract: engineering talent with knowledge of Ruby on Rails and Node.js. These two technologies are central to the company's efforts to refine customer responsiveness and their product as a whole. 
"We want to improve our platform every day, and we're heavily investing in our people and tech to make that happen," Wallen said.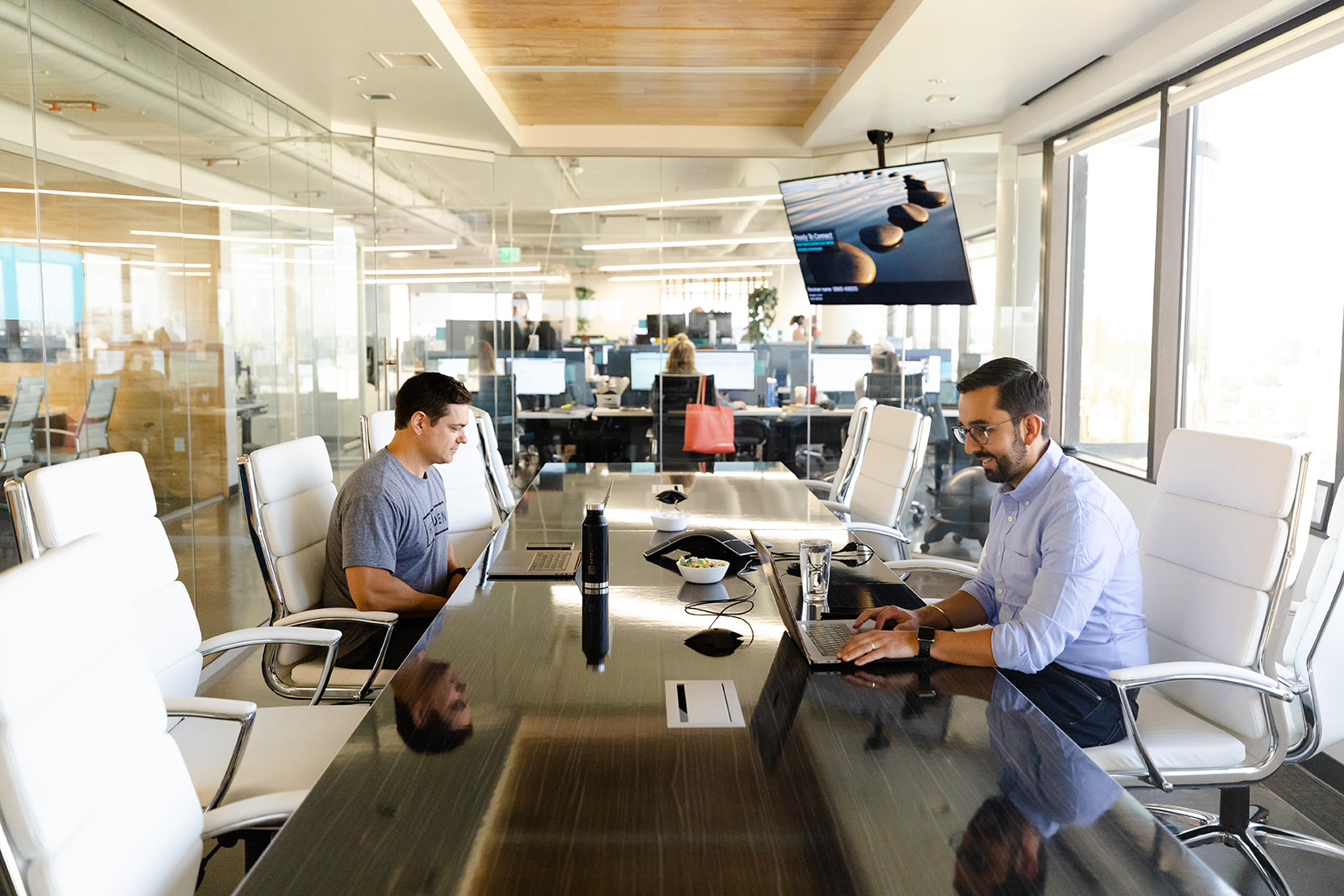 A Technological Undertaking
As Hotel Engine aims to broaden its presence, the company is focused on refining its technological capabilities. 
To that end, Warren and his team are working on the company's search engine in an effort to improve the way it pulls and manages data from suppliers. The team aims to reduce the amount of time people wait to be connected with booking options.
"We're sort of getting to the end of that scaling exercise, and now we're moving into the optimization side of things," Warren said. "We're always really trying to improve the intelligence of our products." 
In his mind, building more intelligent technology not only helps their customers save money, but it also helps his team make the company more profitable.
In order to achieve this, the team is investing significantly in machine learning. 
"The algorithms and things that we end up choosing to drive this new technology are proprietary, but the infrastructure doesn't need to be, which is kind of the beauty of the whole tech stack," Warren said. 
For Warren, optimization and efficiency will play leading roles as his team continues to drive greater intelligence across their product suite.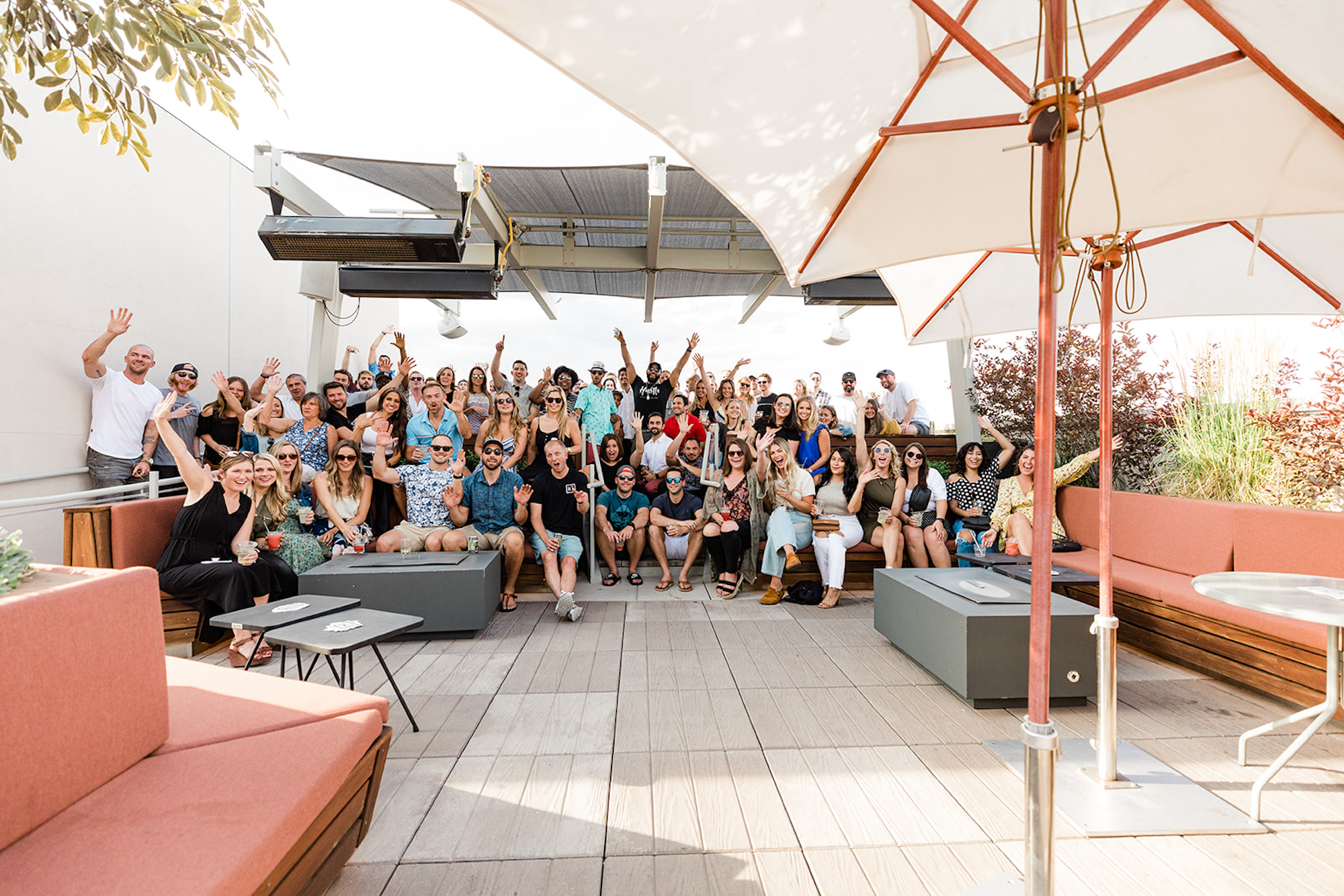 Putting People First
Of course, a business is only as successful as its people, which is why Hotel Engine has gone all-in on employee well-being in 2021. 
"We've really worked on investing in our people this year, and that's been the highlight of 2021," McDonald said. 
According to McDonald, the company's decision to embrace a hybrid working model highlights the organization's commitment to its people. This people-first focus also extends to the company's benefits, which have been expanded to include 401(k) matching; stock options for all associates; 100 percent coverage for medical, dental and vision plans; paid volunteer time and more. 
We want to improve our platform every day, and we're heavily investing in our people and tech to make that happen."
While some people may feel more comfortable working entirely remotely as the pandemic wears on, others might need a bit of interaction in the office now and then, so the company makes it possible for them to choose either option. 
McDonald said the company is also ramping up departmental activities in an effort to bring teammates together in smaller groups. The organization also holds weekly all-hands meetings and quarterly town halls, which are critical for keeping everyone up to speed and connected while apart. It also doesn't hurt to have active Slack channels, such as one dedicated to coworker recognition called #kudos.
THE IDEAL JOB CANDIDATE
While there are many traits that make a top-notch job candidate, there are some specific characteristics that Hotel Engine looks for in particular. For Wallen, people who are ambitious and have a strong will to win would make excellent future teammates. Other important traits? Being customer-obsessed and possessing advanced problem-solving skills. 
"We really encourage people to dig into issues and come back with results," Warren said.
"Employees often tell me that we do a great job of recognizing one another from a peer-to-peer perspective," McDonald said. "Even if we can't be together face-to-face to recognize each other for our work, we can utilize the technology that we have." 
Zoom calls can't replicate face time, though. That's why the Hotel Engine team has planned several outdoor events to give team members a chance to come together. The engineering team specifically made the decision earlier this year to host a barbecue for employees, and the company as a whole has enjoyed rooftop happy hours and parties in the park.
"We're trying to get people together in a way that makes everyone feel safe," Warren said.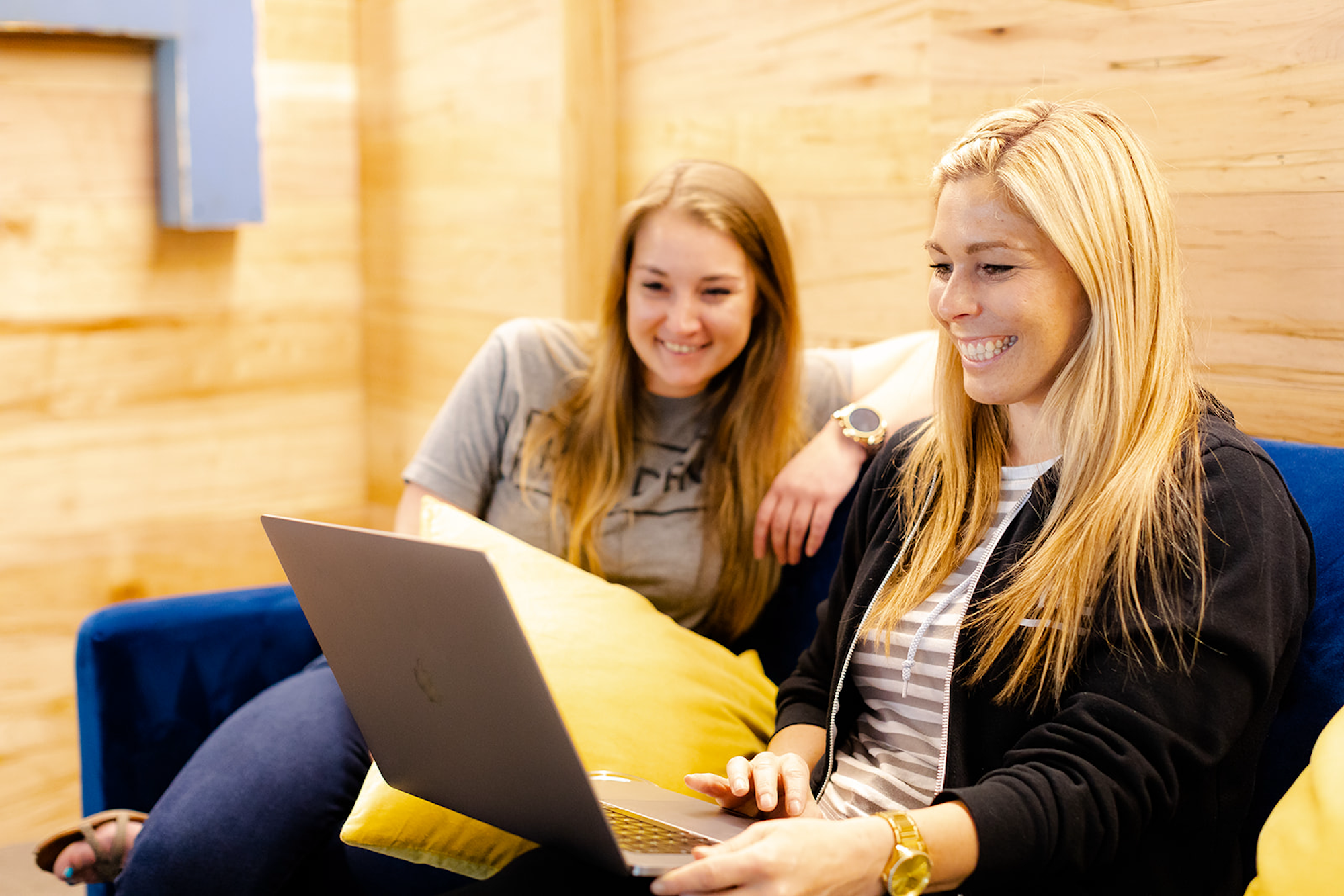 All Eyes on Evolution
It's ambitious to consistently seek out ways to innovate, but Hotel Engine has decided they don't want to just be a better booking management solution. Rather, they want to be entirely different than what's currently available in the market. How do they plan to get there? By growing their people into top industry talent. 
While Hotel Engine may be hyper-focused on bringing new hires onboard, the company hasn't lost sight of those who have brought them to where they are today. According to Warren, it's equally important for the company to give employees the tools and space they need to grow. 
"When I talk to candidates, I tell them how much focus they'll get from their managers to help grow their careers," Warren said. "People's careers are very important to us, because the better they get, the better we get as a whole." 
Warren said finding top talent to join the company is a crucial element to the organization's success. In his mind, having people who are passionate about what they do is pivotal to ensuring Hotel Engine's work is the best it can be. 
"We want to make sure each product that goes out the door is something that they want to put their name on, as well as one we'd all want to put our names on," Warren said.